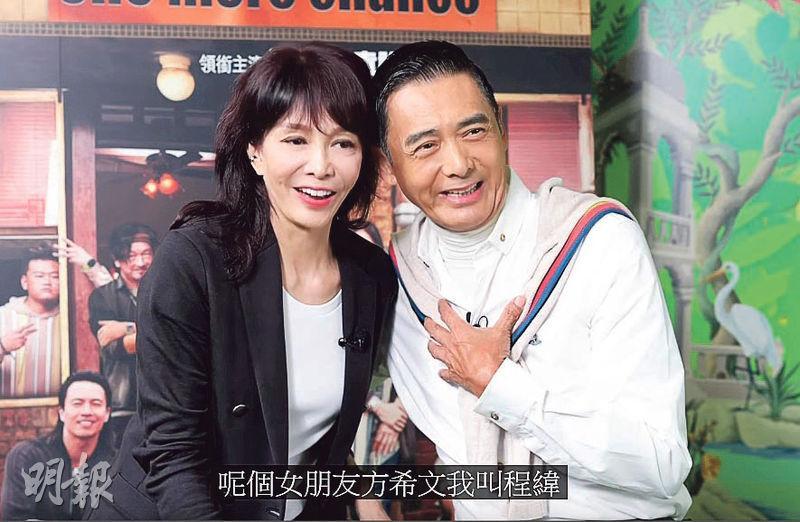 Sister Do opens her own channel for THE DO SHOW, inviting Chow Yun Fat to be her first guest.
Sister Do gives Fat Gor a hug as soon as they see each other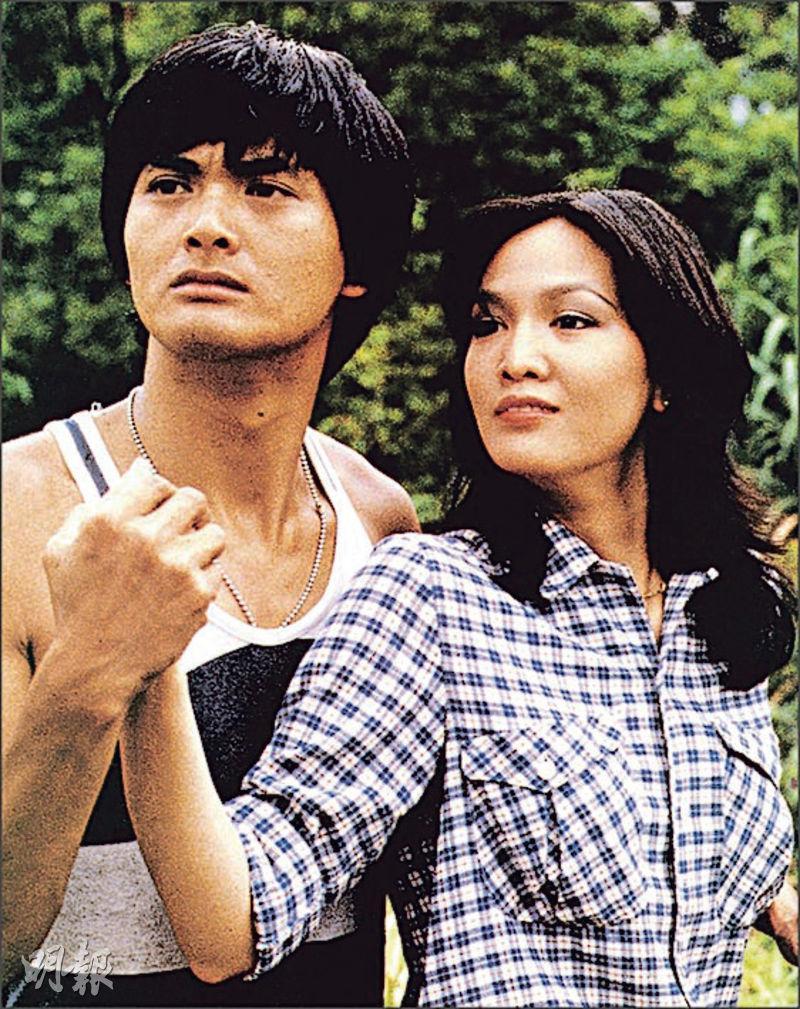 Fat Gor and Sister Do have worked together countless times, like in the 1980 TVB series THE FAMILY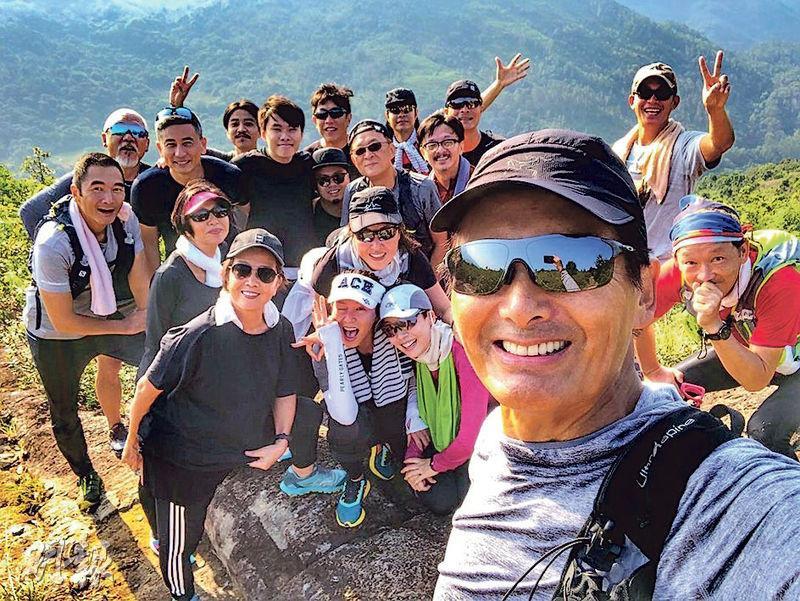 Fat Gor takes a team on hikes every morning, even Sister Do wants to join the "Fat Gor hiking team"
courtesy of mingpao.com
Carol Cheng Yui Ling has became a YouTuber and opened her own channel program THE DO SHOW. Her first guest was her classic partner Chow Yun Fat. The program was posted yesterday and in 9 hours had over 20,000 views. Fat Gor and Sister Do talked about their past and shared their life experience. He suddenly expressed his love to Sister Do, despite all her experience she too was under Fat Gor's spell, messed up her original question and had to look at her cheat sheet. Fat Gor also tempted Sister Do to work together again, saying that they grew older they would have different performance methods. He asked her whether she would want to be like Jane Fond and her father Henry Fondo in ON GOLDEN POND? Over the years Sister Do has minded how tough the film productions were and rejected the idea, but when Fat Gor brought up working together she quickly said, "I can! Anytime!"
Fat Gor and Sister Do have worked together countless times, but even for Sister Do inviting Fat Gor for an interview has not been easy. In 2011 she already suggested an interview. She even wanted to join Fat Gor's hiking team in hopes of being able to make him accept an interview, but actually getting into Fat Gor's core was very hard. She would have to slowly run in from the outside. Fat Gor joked that he wanted to save this time for her to be the guest on THE DO SHOW.
With Fat Gor, Sister Do turned into a young girl as he often made her cover her face to laugh. Fat Gor even had a battle of memory with Sister Do. He said with extremely great memory, "Actually we very early ran every morning on Tin Kwong Road. When we made THE GOOD, THE BAD AND THE UGLY (MONG JUNG YUN), you were in all white, I was in all white. After the run we would go to Kau Pui Long Rod for soy milk. Our running has quite a running, as we started in the 1970s." Fat Gor even clearly remembered their character names in their series.
Sister Do asked Fat Gor about his life outside running. He said, "I have a lot going on, mostly I am working on glass lenses. I buy the old ones to take pictures. So at this stage, few would invite me to make a movie. I am very happy to get to run and take pictures!" Fat Gor also felt lucky, as many have written scripts for him. "Now what I want to play are special characters, I don't want too many repeats. Although we are older, we would have different performance methods."
Fat Gor recalled his emotions when he went from television to film. "When I went from television to film, then to Hollywood, back to the mainland, actually it was a state of mind; going along with the flow and following the heart. In 1994 my contract with 'Golden Princess' ended, I felt that I had time to be able to rest. At that time I saw you more than Ma. This woman was incredible. I really liked this girlfriend!" He continued to joked, "However this girlfriend moved on very quickly, falling for that Tze Wa God (Dayo Wong), later she also liked Fama, now she likes the young fresh meat!" Why did he not direct? Fat Gor said that directing is quite a heavy responsibility, he also disliked jobs with order.
Sister Do also revealed Fat Gor's secret while working on THE GOOD, THE BAD AND THE UGLY. "At the time he played Ching Wai, in the wallet was a photo of us. Which kind of method was that?" Chow Yun Fat whispered into her ear, "I missed you everyday, I miss you more than I miss my old lady! I mean in the show, I remember the scene at the Causeway Bay court. I was sentenced to prison, in the vehicle I couldn't stop crying. My girlfriend was doing everything for me, I really was reluctant to part with you!" Sister Do was in such great spirit that she forgot what she wanted to ask next. Luckily she wrote down the questions.
Fat Gor this year has already run a 10K race. Sister Do asked him his plan for next year. Fat Gor said, "Next year I think I would run the half, I hope to run the full at age 80. That's right, I have been running everyday that it almost became a religion, because running has a benefit. I breathe with my abdominal, we are running to slow down the heart rate. I drove Lo Hoi Pang for a year, everyday I went to pick up him in Mei Foo. You wouldn't believe how great he is."