Dayo Wong laughs from chatting with Irene Wan
courtesy of on.cc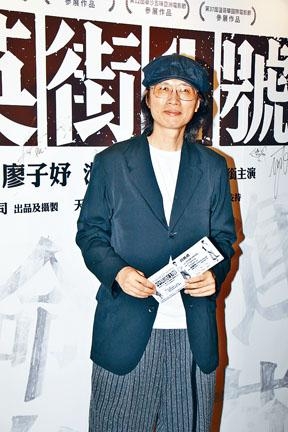 courtesy of singtao.com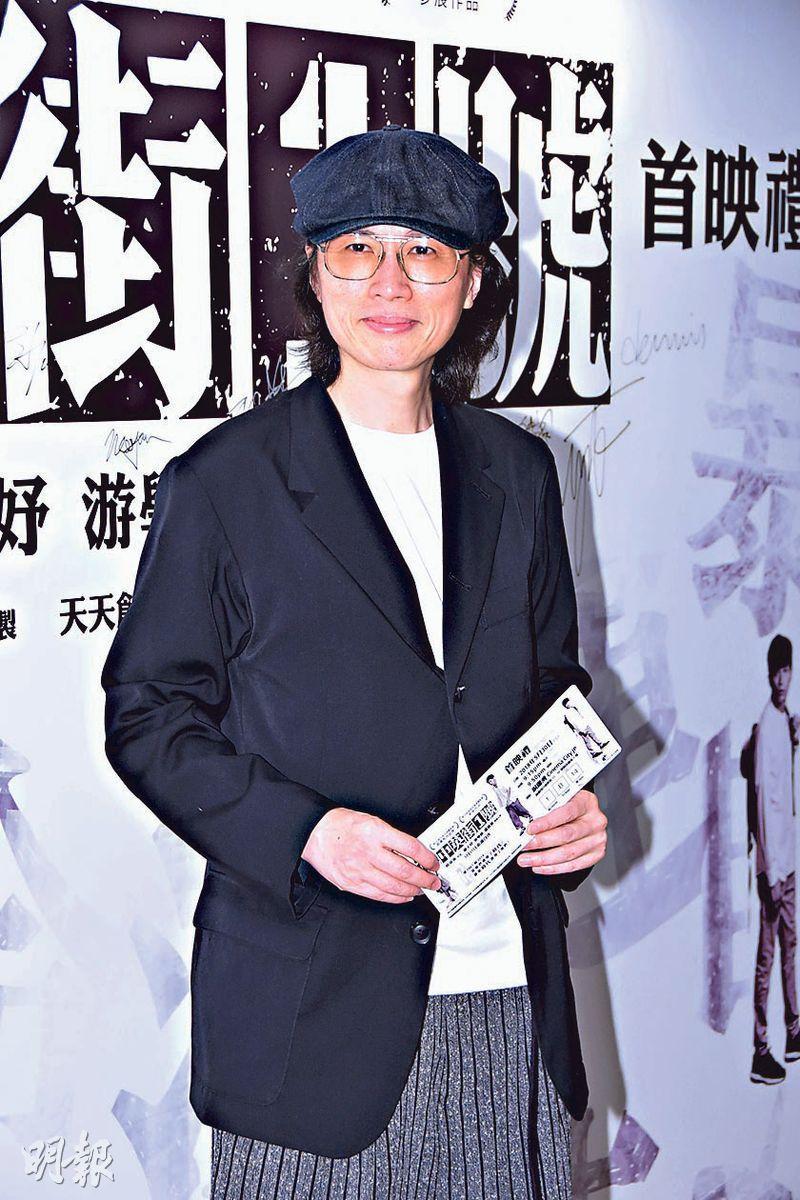 Dayo Wong says that he is only putting away the mic, not retiring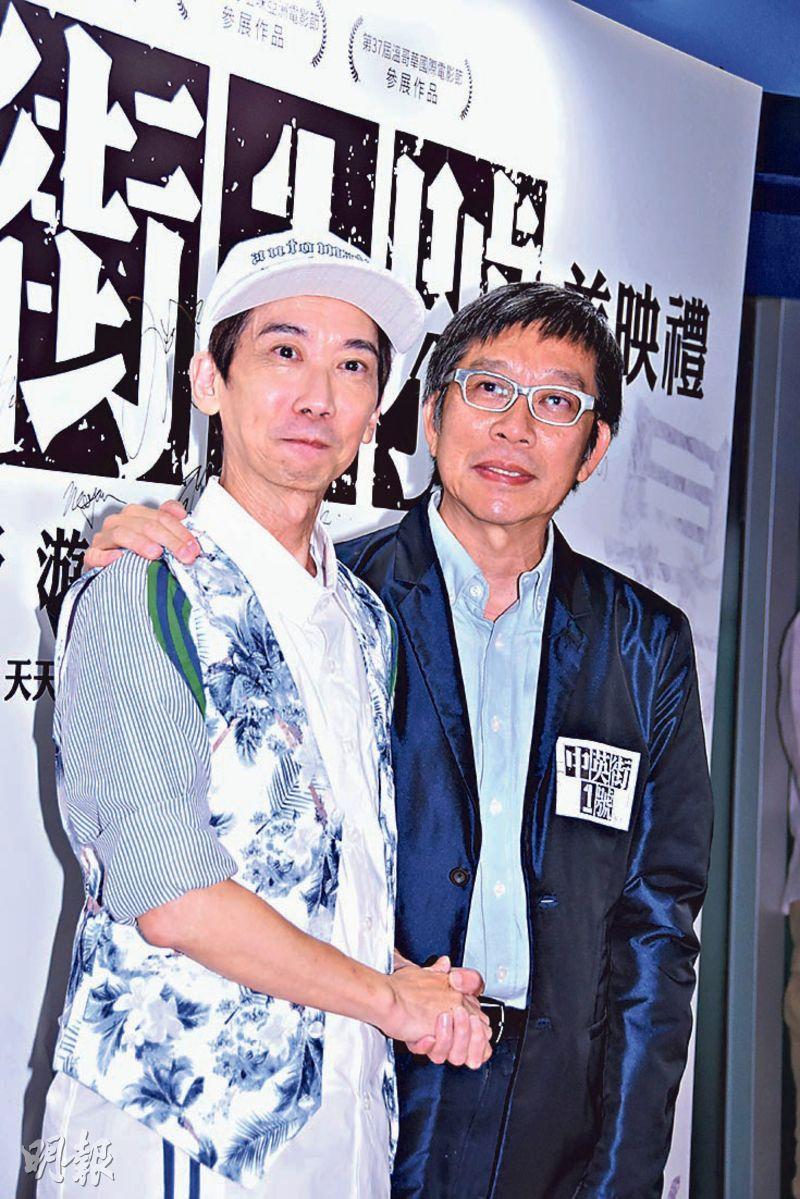 Cheung Tat Ming cheers on director Derek Chiu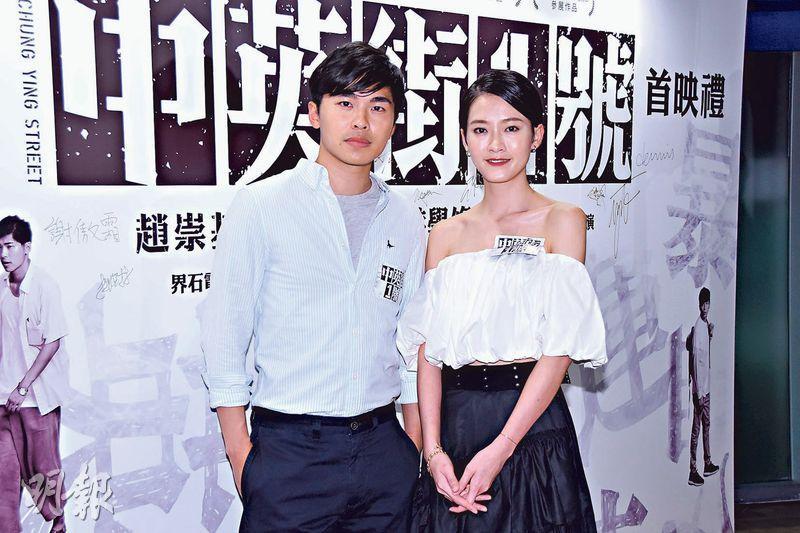 Neo Yau and Fish Liew look forward to even more discussions after the film's release
courtesy of mingpao.com
Dayo Wong Tze Wah recently shut down to prepare for his final stand up comedy show in July. Reportedly this time he made HK$ 100 million, enough to retire. "God Tze Wah" denied that. He said that he did not have the guts to imagine and stressed that he never confirmed "retirement", only "putting away the mic".
Tze Wah two nights ago deliberately "came down the mountain" to support his friend's film premiere. Aside from cast members Fish Liew Chi Yu, Lo Chun Yip, other industry insider supporters included Irene Wan Bik Ha and Cheung Tat Ming. Tze Wah said, "My first few films were (Derek) Chiu Sung Kei directed, he was the first director in my life. Originally during this period I wouldn't see anyone, but I deliberately came to show my support. When he asked me he didn't make much, this time I am not in it it should be a big hit, haha."
Tze Wah revealed that his stand up comedy would involve sensitive subjects. He said, "My show is sensitive every time, it would be sensitive in a variety of areas, like conceptually or various ways. So I remind everyone that friends under the age of 18 will not be admitted. Lately coming up with ideas and practicing truly have been very tough." Reportedly his performance would bring him HK$ 100 million, so he has made enough to retire. Tze Wah said, "I don't dare to think about it, I haven't even thought about it. The organizer didn't tell me this price, and I haven't confirmed retirement. I am only putting away the mic. Maybe Chiu Sung Kei would ask me to make a movie. (Would you accept sensitive subject movies?) The most important would be the character and the script, as I get older I have become more demanding. I need coordination in every aspect."
Earlier much thinner, two nights ago Tze Wah looked fuller. He said, "I want to be a little thinner, but I can't control my stomach. I have always been very gluttonous. The Yu Lok Tin (WAR OF THE GENDERS character) period was the most normal, my hair was too. I am heading toward Yu Lok Tin."