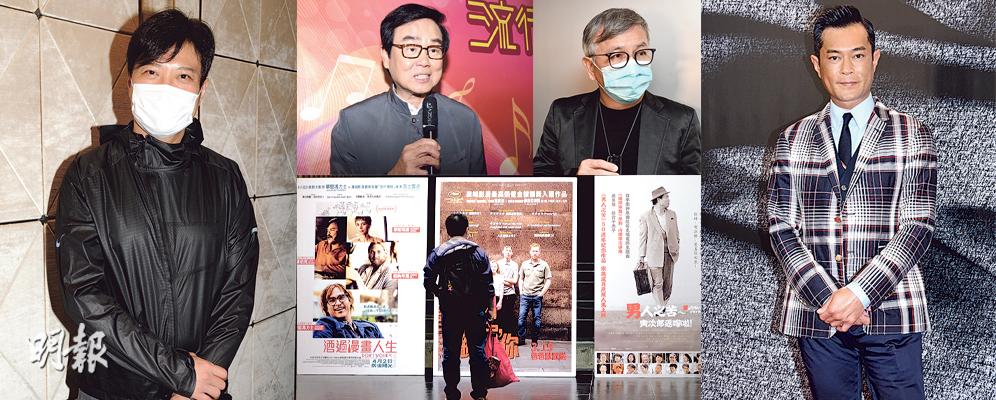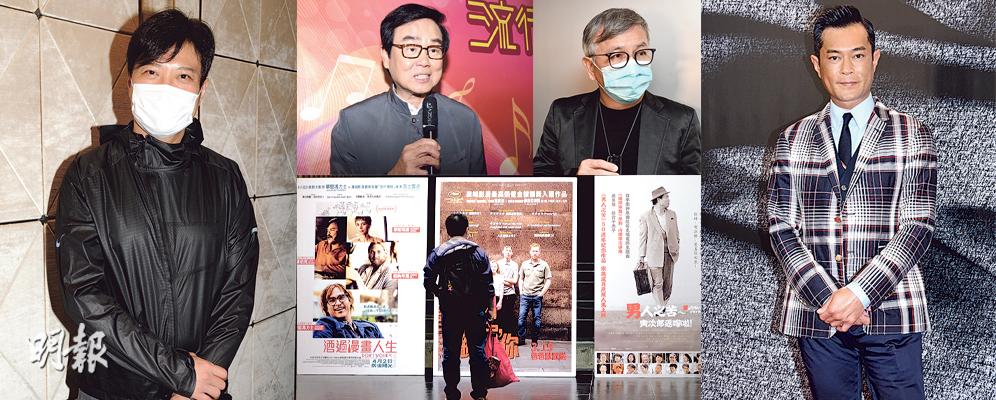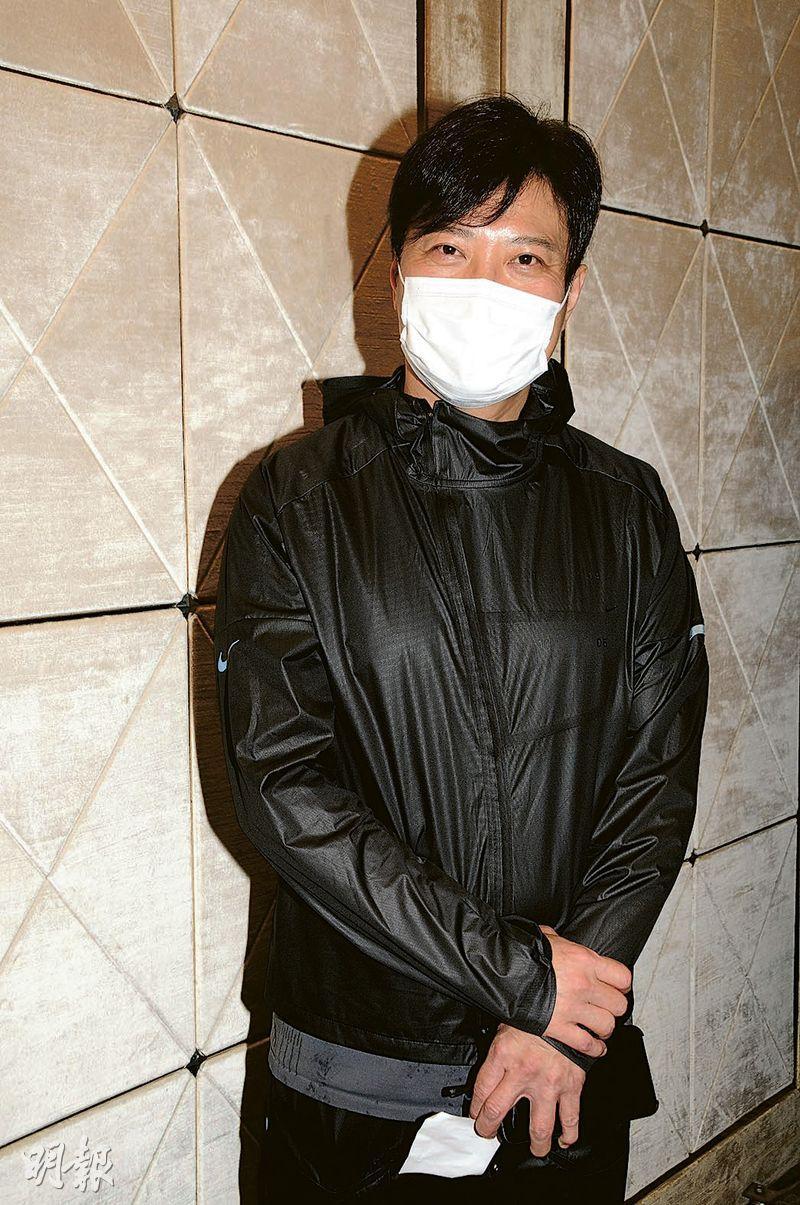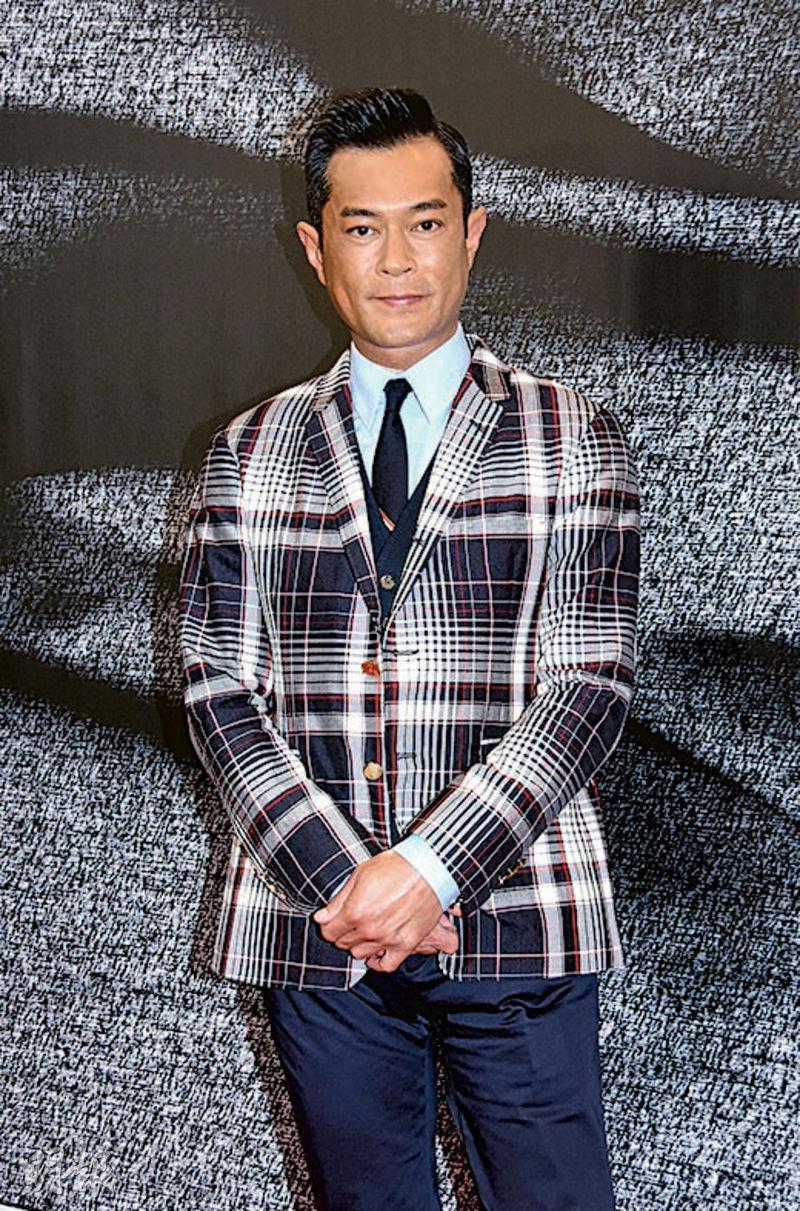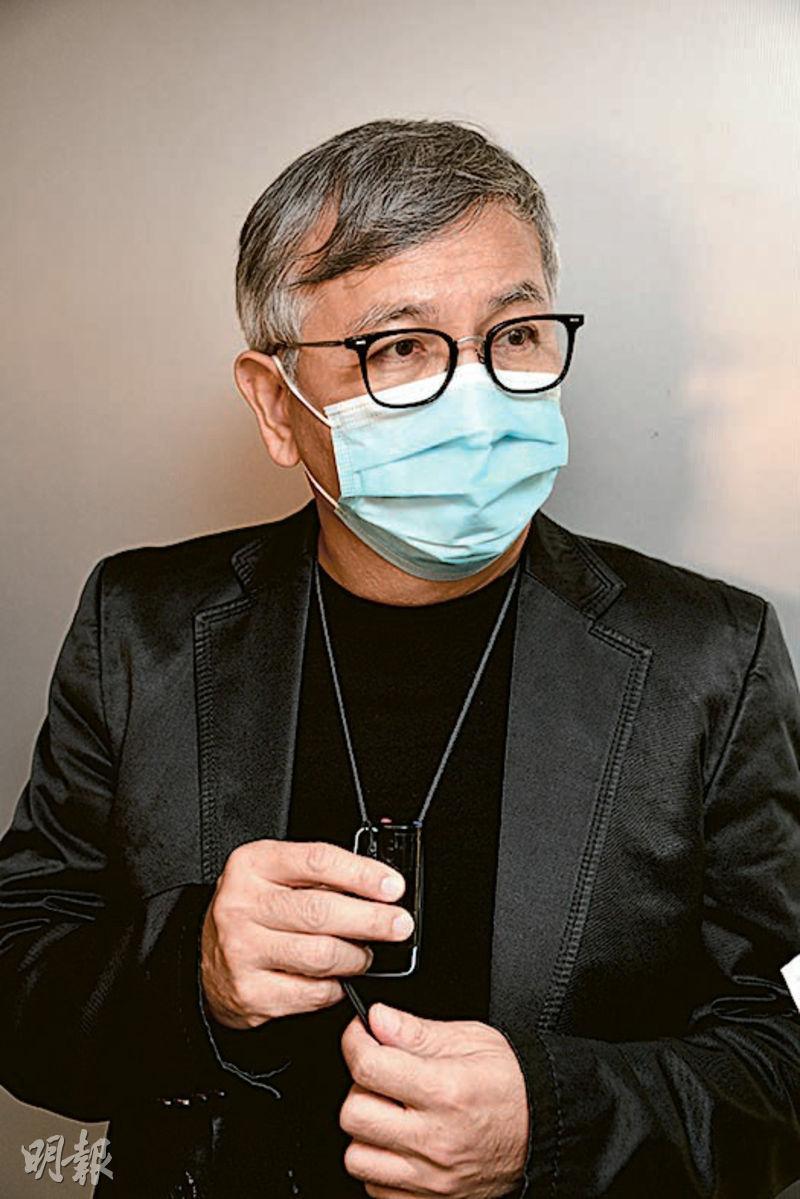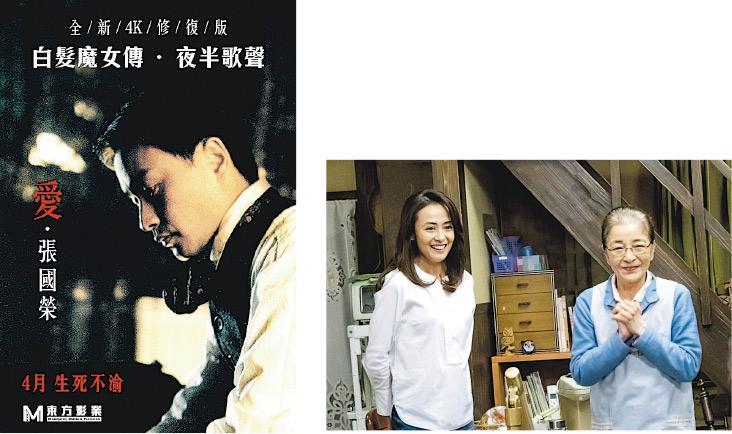 courtesy of mingpao.com
As the novel coronavirus spread globally, Hong Kong economy went on a downturn. Every business and industry have been impacted, the unemployment rate rose, the film industry also ran into a tsunami style impact. The film production rate was almost zero as the industry was trying to come up with ways to save itself. Known as the new generation film tycoon, Louis Koo Tin Lok said, "The tsunami is coming, we have to do something." At the end of March, the government initially would allocation HK$ 20 million to promote the film industry. The Federation of Hong Kong Film Workers at the same time also would meet with various film companies to discuss the grand revival scheme, unite to save the market so everyone on and off screen would benefit, have jobs and show signs of life again.
After Hong Kong filmmakers switched to the Mainland market to make Renminbi, Hong Kong film in recent years has lost its luster. As the tension rose in Hong Kong last year and early this year the novel coronavirus broke out, the industry development has taken a nose dive as the entire industry has come to a halt. The Federation of Hong Kong Film Workers president Tin Kai Man lamented, "Everything has stopped, no job! Many behind the scene people have switched jobs, some basic level took second jobs as security guards, Uber drivers and sales clerks."
Tin Kai analyzed the current situation, in the market on one government assisted HK$ 3.25 million production budget feature film HAND-ROLLED CIGARETTE (SAU GUNE YIN) was in production. Reportedly all film companies had no film that would start production before April as the film industry fell into a crisis! He said, "Before the pandemic, at the end of last year we already started to ask the government for help. The government has already allocated HK$ 20 million. At the end of this year the Federation would help the industry with some startup information, but that would only be the first step. The Federation would also fight for more funding allocation with the government to help others, like rapid film production start and training programs. However for the longer term domestic films are still necessary. In this area, the Federation has talked with the government, but the government could not become the investor. Thus the Federation at the end of this month will meet with various film companies and make suggestions to see what the government can do, rebuild everyone's trust to make more Hong Kong films; because many bosses now don't make movies in Hong Kong, Hong Kong workers don't benefit and all of the Hong Kong film industry is dead!" Tin Kai revealed that he has talked with (Louis) Koo Tin Lok, who expressed his support. "He even said, 'The tsunami is on the way, we have to do something.' Later they would met with other bosses to sit down and discuss how to start productions, now we have to give a little more push in this direction."
Universe film company boss Daneil Lam Siu Ming admitted that he has already moved the base to Beijing to focus on making Mainland movies. However he would still make some Hong Kong films. "This year one or two will be made in Hong Kong. In the summer we will start work on THE WHITE STORM 3 (SO DUK 3). At the end of the year we will make an airplane disaster film starring (Andy) Lau Tak Wa." Originally in April two movies would have started production, a Barbara Wong Chun Chun directed romance and a Oxide Pang Chun directed OUT OF INFERNO 2 (TOH CHOOK SUN TIN 2 tentative title), both with Mainland actors in the leads. However now it would depend on the pandemic development.
Director Andrew Lau Wai Keung years ago began to switch to make Mainland films. With the box office success of THE FOUNDING OF AN ARMY and THE PILOT, he most recently directed FROZEN CHOSIN went to shoot on location in Liaoning last year. Midway through due to the outbreak it was forced to shut down. Lau Wai Keung said, "We estimate that it will be the end of the year, because we need to coordinate with the winter snow scenes and the pandemic has not settled yet. Now we can only plan for other productions that won't require to be overseas, pure Hong Kong films and animation. I heard that many behind the scene workers are unemployed, even if they switch jobs the food business is also very hard to make a living in."
Mandarin Motion Picture boss Raymond Wong Pak Ming has been the center pillar of the Hong Kong film industry, from on screen, film production to cinema circuit. The "pandemic market" had certain impact on him. The currently in production G STORM (G FUNG BO) has been forced to stop production and without any idea about a date to resume, but the losses still have not been as serious as his cinemas. "The influence on the cinemas is very sharp, in comparison to February in previous years the business has dropped over 60%. Family viewers did not even dare to go the movies. We can only take the full safety measures, disinfecting and cleaning we definitely need to do, taking temperatures of viewers, if they have fevers then sorry their tickets will be refunded. In addition we would give each viewer a mask, wearing it at the movies is a little safer."
In recent days the government took a new approach and closed six types of venues including cinemas for 14 days. Wong Pak Ming agreed with the move. "I feel the government has to assist the industry, including the cinemas, show business, music, and drama worlds because everyone has stopped without a job." With the 14 days closing, many films including the Leslie Cheung Kwok Wing starred THE BRIDE WITH WHITE HAIR (BAK FAT MOR NUI JUEN) and THE PHANTOM LOVER (YEH BOON GOR SNG)'s all new 4K restored versions, the Michelle Wai Sze Nga starred LOST AND FOUND IN TOKYO (SHOOK NUI OI MAN YAU), the Hidetaka Yoshika and Kumiko Goto starred TORA-SAN, WISH YOU WERE HERE and other films all had to postpone their releases.
As the film industry "stopped", not only behind the scene workers had no jobs, actors were not spared either. As an actor, a martial art director and Hong Kong Stuntman Association president Chin Kar Lok has not worked since after the Lunar New Year. Originally he had two movies to be shot overseas in March, but due to the pandemic they had to be postponed. However Kar Lok did not complain or slack off, feeling that with danger there would be opportunity. Everyone had to prepare and plan during the ice age. "Many people ask if the film industry is in serious trouble, entering into an ice age. I can relate, but it's not just the film industry, the travel industry, restaurant and bar industry and others have been affected as well. Instead earlier the Hong Kong Stuntman Association talked with Tsang Chi Wai, after the pandemic ends what should we do? During this period although production has stopped, but a pause might not be a bad thing. In the past everyone just kept charging head and overlooked a lot of things; for example, now that I have stopped, I have more time to be with my two daughters. Our relationships are better. Thus with risk there is opportunity. Think positively, the pandemic will pass. Then we would need a lot of entertainment and action films. Now we shouldn't be lazy. We have to build a firm foundation, discuss through video and social media platforms and plan." He estimated that the ice age will end at the end of the year.
Kar Lok hoped that the film development fund would provide even great support to the industry later so more domestic films could be made. "We can't just have co-production films, this way Hong Kong talent would be lost. In the past 10 years I have enjoyed staying in Hong Kong to make movies. I am not worried about the Mainland market but if Hong Kong doesn't make more domestic films everyone would be lost. The veterans would be gone and the new ones wouldn't be able to get into the business! I hope the entire industry would unite and make more Hong Kong film."
Have stunt people switched jobs due to a lack of work? Kar Lok said, "It's the climate, under the pandemic, many have been affected. Some stunt people switched to drive taxis due to a lack of work, now even taxis have no passenger. Under this situation we can only think harder and do other jobs, like using their kung fu knowledge to make some videos to teach people to strengthen their bodies online and provide everyone job opportunities. We just want everyone to have a job first." For now he has not received any request for assistance from members in financial difficulties, but earlier Eric Tsang Chi wai donated some masks, rice, canned goods and some everyday products for gift bags, The Chin Stuntman Association presented the bags to elders and members with lacking opportunities. "It was rather pleasant, an encouragement. Although it was very enormous or generous, we did whatever we could do. I hope each member and person with the ability would take that extra step, helping those around them in need."
If they did not work they did not eat, without any movie to make the behind the scene basic level personnel looked for a way out. Some at the "make up and hair department" enrolled in beauty courses to be certified then look for job at beauty salons; some also started permanent eyebrow business. At least they would not need to wait for movies to start work to eat. Some production assistants waited for several months without any work. Some of them became taxi drivers and some went to home renovation, as they became the hot professions for behind the scene film professionals.
Film productions could not be without catering. In recent years many veteran catering sisters have retired. A mother and son pair worked as basic film workers, the mother was in catering for a few years and the son was moving equipment. Without any film production, mother and son switched jobs to work at a theme park to make a living. Yet with the outbreak even theme parks have been put to a halt.