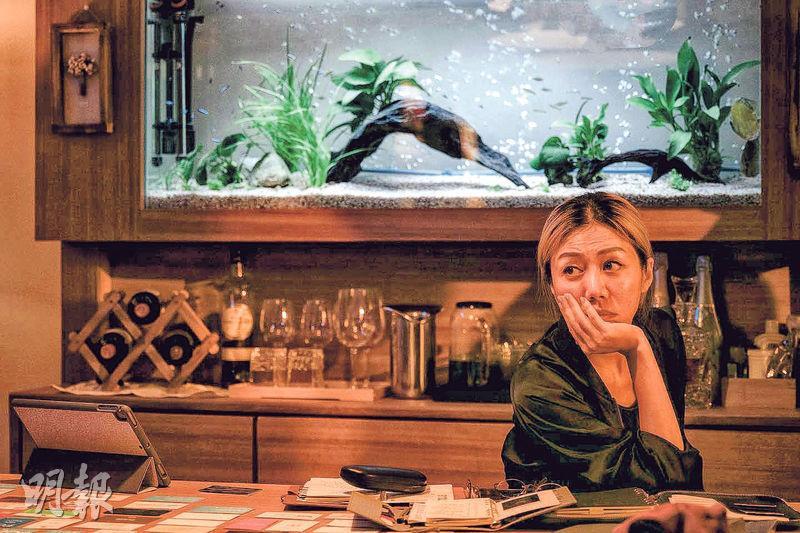 Kearen Pang reveals that after seeing the MAMA'S AFFAIR advanced screenings were sold out, she felt very touched
courtesy of mingpao.com
MIRROR members Keung To and Jer Lau Ying Ting, Teresa Mo Shun Kwan starred, Kearen Pang Sau Wai directed film MAMA'S AFFAIR (AH MA YAU JOR DAI YI GOR) will open on August 11th. Due to MIRROR's Hong Kong Coliseum concert had a severe accident, two nights ago the film held its low key Hong Kong premiere as Pang Sau Wai met with the audience.
Pang Sau Wai said that the MAMA'S AFFAIR release when from the originally planned May this year, to later due to the pandemic production delay and cinema closure changing many times. Finally with Keung To and Jer's focus on the concert in mind it was set for August. When she and the team were preparing to bring the film to the world, suddenly an unhappy accident happened. She had to digest a lot of emotions and received many messages about whether the film would be released as scheduled? Would a premiere take place? Pang Sau Wai after detailed considerations felt that if she issued a statement that claimed due to an emergency the ticket sales plan was changed, it would only mention the accident again and that might not be a good thing. In addition perhaps many friends were already prepared to buy tickets, and she did not want to further disappoint everyone. The response was to cancel the promotion that covered everywhere and handle everything in a low key manner. She said, "Finally I saw all the shows (advanced screenings) were sold out. I suddenly felt a comfort that was more than just selling out a cinema but the feeling of being related to."
Pang Sau Wai agreed with what Vincent Kok Tak Chiu said, "The tragedy occurred, we only rely on ourselves and tell ourselves, everyone want to have the right to be happy again......seeing us hanging tough, perhaps it would become the motivation for them to stand up again." She said that what she could do now was her responsibilities, to continue to do well what was within her abilities to do, to cheer on each other, to embrace hope, kindness and wish those hurt and in pain a speedy recovery.