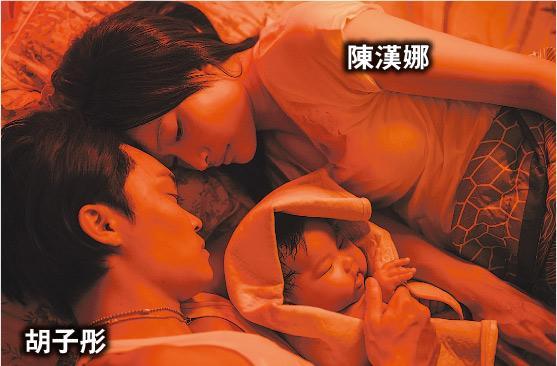 Tony Wu and Hanna Chan play young parents and have any individual emotional scenes
courtesy of mingpao.com
Hanna Chan and Tony Wu Tsz Tung faced tremendous acting challenges from their film ELISA'S DAY (WAI OI). Hanna Chan said that ELISA'S DAY challenged her potential. She said, "The script traverses over many years, from secondary school to unwed pregnancy. With the support of family she has to raise a child alone, and even in order to make a living she crosses the bottom line and becomes a prostitute. The character is very hard to handle."
Wu Tsz Tung for the role also had enormous stress and kept adjusting his performance. Tsz Tung said that he did not know whether her relationship with Hanna in the film was love or responsibility. He said, "During the audition I thought this character had a lot of potential. Luckily between the table reads and rehearsals, I reached mutual understanding with the director. During the shoot I was able to capture the male lead Man Wai's feeling. I thank the director for the assistance."