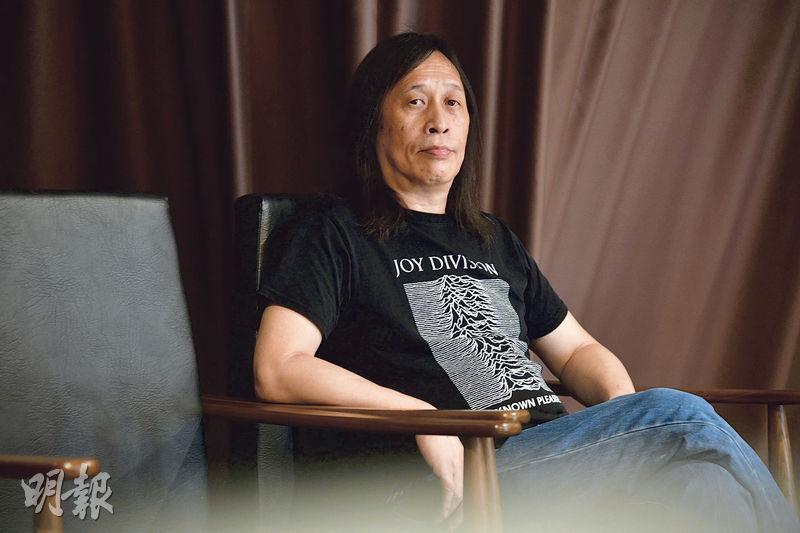 Herman Yau says that no matter what kind of movie he makes, the safety of the cast and the crew comes first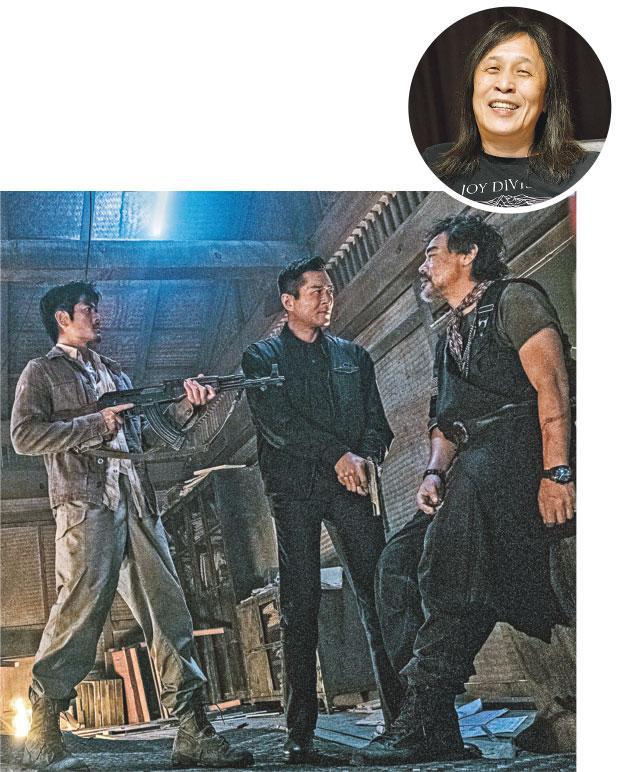 Yau Lai To never expects Aaron Kwok, Louis Koo and Sean Lau to be so in sync with their performance, even full of a sense of humor. Yau Lai To reveals that on the set he often cannot help but crack up
Herman Yau works with Aaron Kwok for the first time. He says that Kwok is easy going so they have a pleasant working experience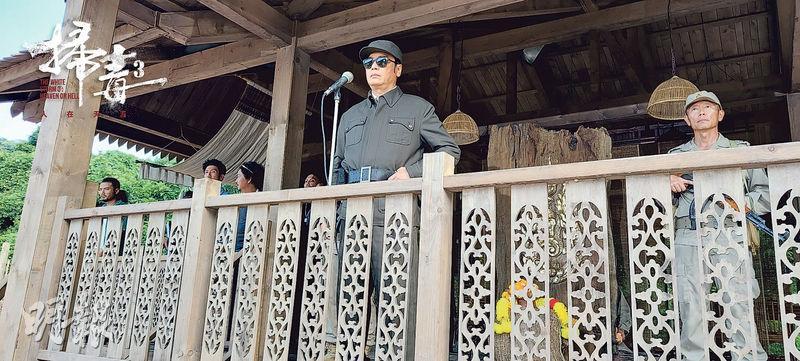 Gallen Lo's warlord role is based on Khun Sa
courtesy of mingpao.com
Director Herman Yau Lai To has worked with Sean Lau Ching Wan countless times. While THE WHITE STORM 3: HEAVEN OR HELL (SO DUK 3: YUN JOI TIN NGAI) started production, he was the most concerned with convincing Lau Ching Wan to play the villain. He never expected him to quickly agree, not to mention to be on the same wavelength with Louis Koo Tin Lok and Aaron Kwok Fu Sing and bring out a sense of humor. Director Yau revealed that during the shoot even he could not help but break into laughter. THE WHITE STORM 3 was made during the 2021 pandemic and ran into repeated setbacks. The location changed went Thailand to the mainland. Fortunately the three Best Actor cooperated and changed their schedules. The Yau Lai To directed new film THE WHITE STORM 3: HEAVEN OR HELL would be released in the summer. Following the momentum of the two previous movies, his THE WHITE STORM 2 and the late Benny Chan Muk Sing directed THE WHITE STORM were all big hits with HK$ 24.88 million and 31.9 million at the box office. The third film has not disappointed either, with car chases, explosions and gun fights galore. Humor and romantic elements were added to the intensity.
Yau Lai To said that when he received the words THE WHITE STORM 3, he tried to do this job as well as he could. He did not dare to say that he excelled in crime action films. At work the safety of the staff and the cast came first. He hoped for the shots to be powerful, stimulating to the senses and have a sense of danger. "During the shoot the stress was enormous, some of the workers suffered burns. A vehicle suddenly blew up and injured workers, who required hospital treatment. However we were very lucky, in the end everyone was fine. My colleagues from the previous film also came to work."
Yau Lai To revealed THE WHITE STORM 3 originally planned to shoot on location in Thailand and Hong Kong in early 2021. Because of the severity of the pandemic, the production was postponed for over half a year before starting. He had to give up the Thai location and construct a village set on Lau Fau Shan in Hong Kong. Other parts were shot in Xishuangbanna and Shanwei, mainland. Yau Lai To said, "Since we couldn't go to Thailand, nowadays we can use art and special effects to make up for it. If foreign films can do it, so can we. Of course some things are very abstract, actors' emotions and feelings are different overseas, if their acting has been affected that would be another matter. The filming schedule was delayed and delayed again, 3 lead actors Ching Wan, Goo Jai and Sing Sing were willing to work with it. When we went to the mainland for two weeks we only got to work for a day or two. The company didn't act up, which was very rare."
Ching Wan in the new film played a rare villain role, with complicated relationships with Goo Jai and Sing Sing's characters. Yau Lai To said that he thought about switching their roles. All 3 Best Actors have been very gracious. They did not have any demand. In the end he decided who would play the roles, which was easier than he imagined. "Originally I thought wanting Ching Wan to play the villain would be hard, I didn't expect him to fully embrace it. He only asked what the role's personality was? In my life, I have met people who aren't nice at all. They are very confident in themselves, feeling that 'would you dare to touch me?' However they also trust people very easily. They relied on courage for success in certain areas, so I told Ching Wan to perform at will."
Speaking of the actors' performances, Yau Lai To said that he has worked with them many times already so they had room to negotiate. He was pleased with their performance, feeling that Ching Wan, Goo Jai and Sing Sing's collaboration had spark. "In the film there are so values I have to bring out. When I saw them deliver their lines on the set, I thought they were very funny. I was the one who laughed the loudest, the sound recording almost caught my voice." Sing Sing and guest star Gallen Lo (Law Ka Leung) both worked with Yau Lai To for the first time. Yau Lai To denied that he gave special treatment to Sing Sing and added a romance for him, only the story required it. He also praised Sing Sing for being easy going, everyone had a pleasant working experience. Law Ka Leung has not appeared on the silver screen in a very long time. He was close with the film boss Daneil Lam Siu Ming and Goo Jai, so this time Yau deliberately asked him to work together. Law Ka Leung's warlord role was based on the world renowned drug lord Khun Sa. Yau Lai To praised the performance as could not be any better.
Yau Lai To's work has grown more and more fiery, in the future would he focus on action and crime films? He said, "No, I still have 8 movies in stock and waiting for release, often it would depend on what the movie's plot would require. THE WHITE STORM 3 in the end had a military eradicating a village, which was truly needed. Khun Sa had over 10,000 soldiers back then, so I would think from the real life standpoint and not shoot big just for the sake of being big. Over the years when I have made movies I have been foolish. Actually I don't know much about what the audience likes, what I have made have been more easy for people to digest. They wouldn't be too slow pace."
Speaking of his dinner earlier with Anthony Wong Chau Sun, Lau Ching Wan, Francis Ng Chun Yu, Dayo Wong Tze Wa and Cheung Tat Ming, was he trying to bring together several buddies to make a movie? He said, "We would have dinner together once in awhile, I don't know Chau Sun would toss out a photo. That night, no one talked about working together at all. Because Chun Yu would be in the mainland for several months, before leaving everyone just got together. Ching Wan and I just finished a shoot and got off work, Tze Wa also came so we were in full force. When everyone get together we would talk about movies and wine, we never think about working together or not. We have been that way since we have known each other. Ching Wan, Chun Yu, Chau Sun are very strong drinkers. At this age, everyone would be busy on their own sometimes. Maintaining decades long friendship would not be easy, we absolutely want to cherish it."