Cherry Ngan, Louis Cheung
courtesy of on.cc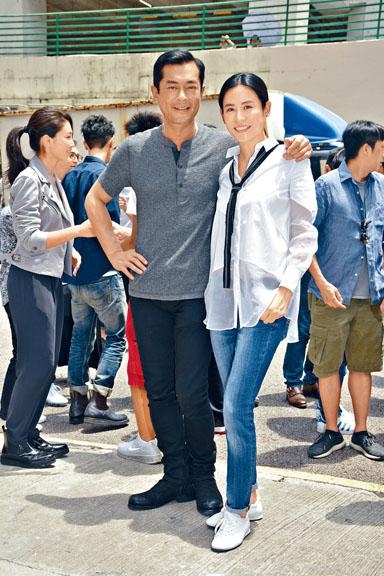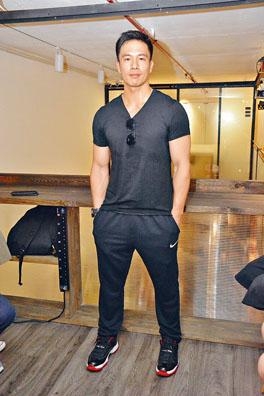 courtesy of singtao.com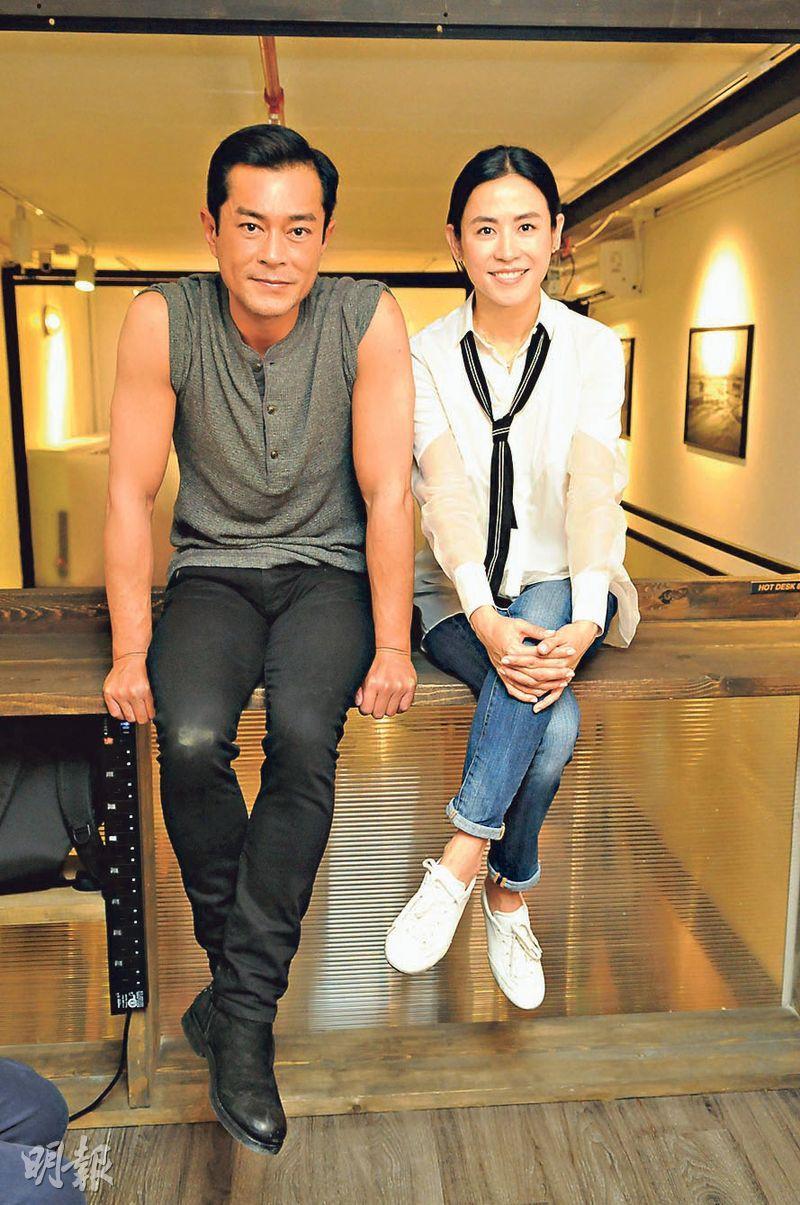 Louis Koo, Jessica Hester Hsuan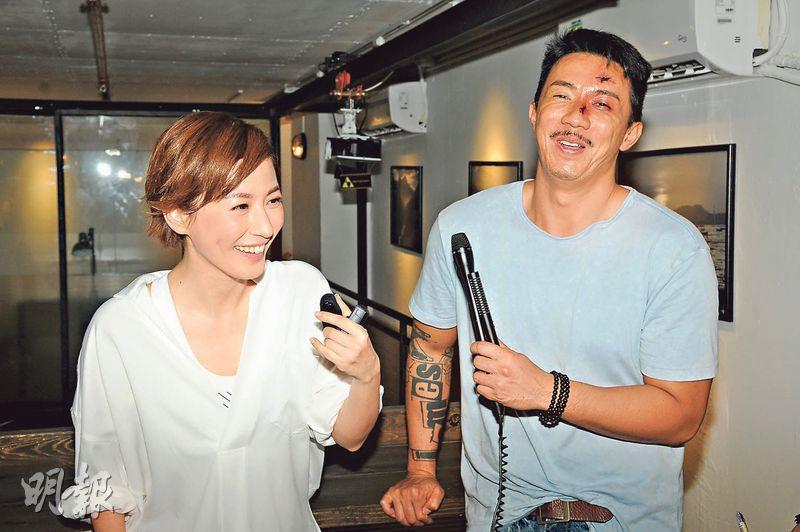 Annie Liu, Louis Cheung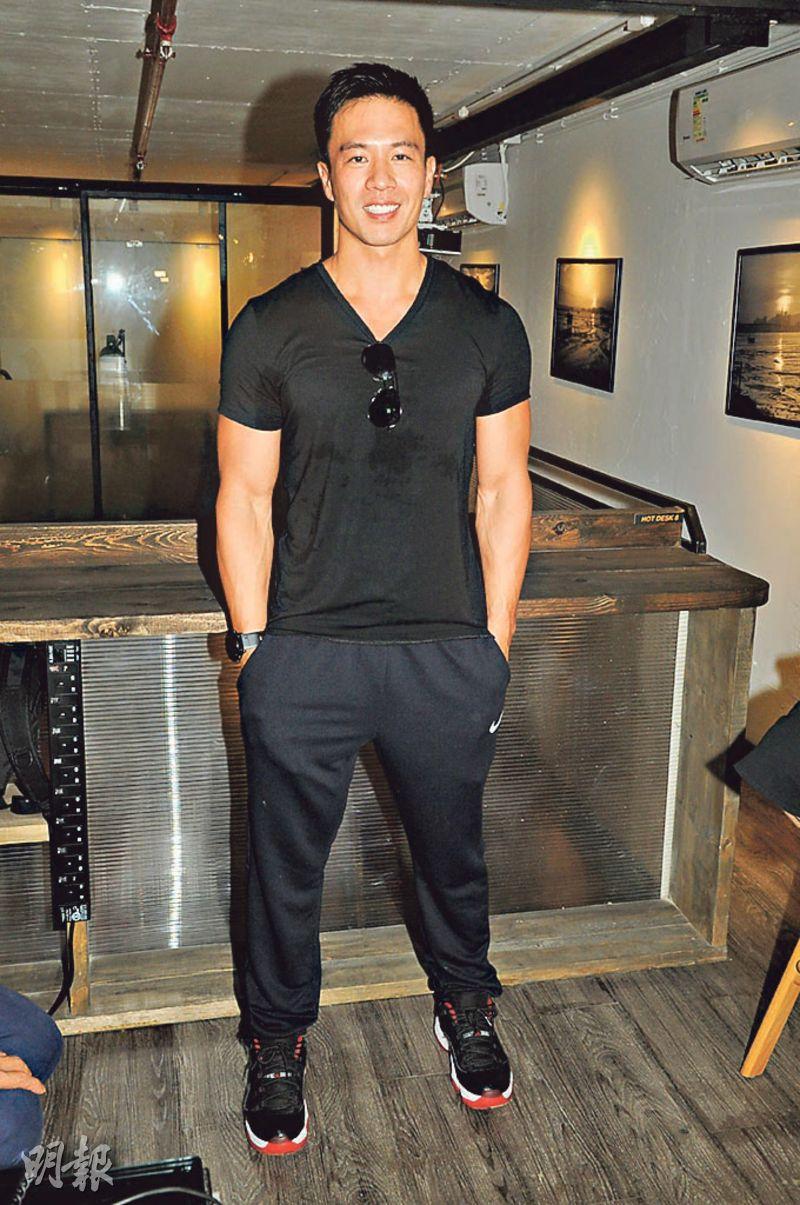 Andy Tien
courtesy of mingpao.com
The film A WITNESS OUT OF THE BLUE (FAN JUI YIN CHEUNG) yesterday started production. Producer Derek Yee Tung Sing, director Fung Chih Chiang (Fung Chi Keung), actors Louis Koo Tin Lok, Annie Liu (Lau Sum Yau), Louis Cheung Kai Chung, Andy Tien (On Chi Kit), Philip Keung Ho Man, Jessica Hester Hsuan (Suen Huen), Ling Man Lung, Cherry Ngan Cheuk Ling, Fiona Sit Hoi Kei and Chan Kwok Bong attended the worship ceremony. Suen Huen said that this time she would suffer Koo Tin Lok's torture, as she was afraid that he would kick her off the stairs!
Playing a couple with Koo Tin Lok in the film, Suen Huen said, "We are the cute pair, not an usual one!" Goo Jai also said that they in the film had a love hate relationship. When asked if they would have any intimate scene, Suen Huen said no because in the film her romance with Goo Jai would only be decoration. Goo Jai also said that this would be the most realistic crime film, thus he would wait until the next film BACK TO THE PAST (CHUM CHUN GEI) to add intimate scenes.
Suen Huen continued that this time she had to play a visually impaired character. In the past she has played blind and went to a school for the blind to get an understanding, but this time she would not. She also revealed that in the film before they started dating, Goo Jai had a scene in which he had to beat her. "We will have to see how rough he will get. The script also says that I am powerless to strike back. For over a decade he hasn't done anything vicious. This time I am afraid that he will kick me off the stairs! I hope he will know to hold back, because I used to be very focused and would hit for real. I would be afraid of hurting my co-star." She also said that in order to handle this scene, she would first work out to prepare to get hit.
Goo Jai said that in the film he played a robber who was planning to rob a jewelry store and would shoot a robbery scene at a busy intersection. He has already applied for the required road blocks and probably would have a big scale and realistic shoot, because he would carry a machine gun to the robbery. Earlier a prop manager was sentenced for prop currency. Would the film use prop cash or avoid the trouble entirely? Goo Jai responded, "We won't avoid it, and it doesn't matter. We are robbing a jewelry store, and before get the jewelry we are already killing people!"
Cheung Kai Chung would play a cop this time. Yesterday he shot an injured look after a fight with the robbers. He said that the film would have a lot of heavyweight action and gun fights. He would try to perform the stunts himself, but if his performance would not be on par as the stunt actors he would not waste the team's time. In addition, a bird in the film was the key to solving the case. Thus Ah Chung had to ask a bird expert Lau Sum Yau for help. Sum Yau said that now she is learning to be with the bird and it is being trained to learn Cantonese. Reporters joked that would Sum Yau also have to learn Cantonese as well? She said, "I have to learn the tone of an expert, the pronunciation would be harder so I need time to prepare." Ah Chung said that he was afraid of birds. "The trainer told me to hold my hand out for the bird to bite to communicate and it would not hurt, but I was afraid and it still hurt. However I overcame it and now I already dare to touch it."
On Chi Kit recently became a father again. He admitted that he was still very happy, he would wake up with a smile every morning. As soon as he got up he would play with his son. He said that at first he was the most worried that his two and a half year old daughter would be jealous, but he never expected her to be a good sister. She knew to take care of her brother, so he relaxed very quickly. Does his son have a Chinese name yet? Andy said that his mother would ask a master to come up with a name. Would he try for another? He said, "I feel now is enough, let it be! However I feel my son is very tiny, my daughter is already much bigger. I would start to feel a little reluctant!"
As for how he would reward his wife Jessica C., Andy said, "I will give her whatever she wants, she is Wonder Woman in my heart. She is everything. After carrying the baby for nine months, after giving birth she very quickly recovered. The next day she was already able to walk, which was very amazing. My Mommy told me that when she had me, she had to lie in bed to rest for a month." However his wife reportedly lost a lot of hair after giving birth. He clarified, "Impossible, I lose more hair than her!" Speaking of playing a bad guy this time, as far as he knew he would have a gun fight with Goo Jai. Would he be more careful now that he is a father of two? He admitted, "I would, that's very natural. After my daughter's birth I no longer dared to repeat a lot of stunts. I didn't take as much risk as I used, because an injury would require a long time to recover. In addition the doubles are young and recover fast."