courtesy of on.cc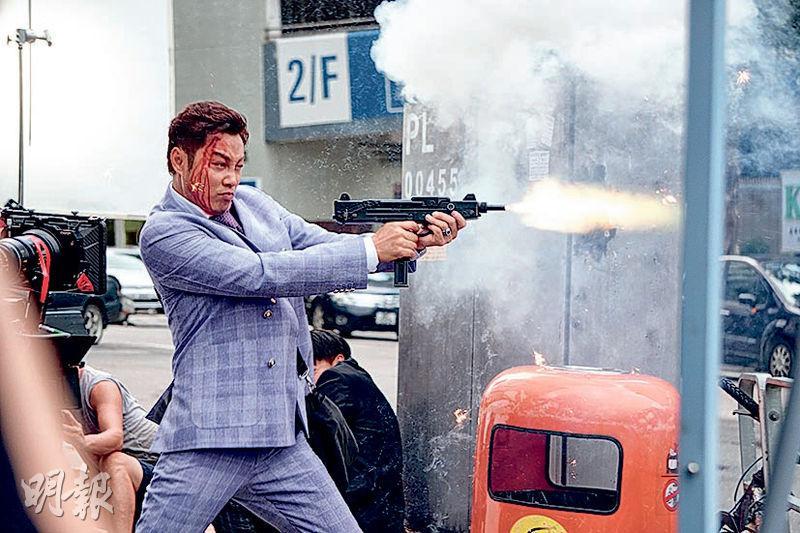 courtesy of mingpao.com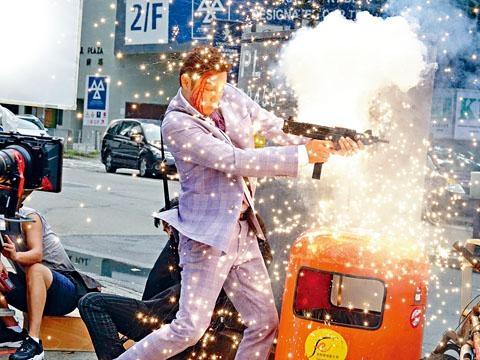 courtesy of singtao.com
The Raymond Wong Pak Ming produced, David Lam Tak Luk directed, Louis Koo Tin Lok, Julian Cheung Chilam, Kevin Cheng Ka Wing, Patrick Tam Yiu Man, Michael Tse Tin Wa, Stephy Tang Lai Yan, Adam Pak Tin Nam starred L STORM (L FUNG BO) earlier opened with a very ideal box office performance. It opened with HK$ 1 million to be the box office champion. As of two days ago its total box office was HK$ 7,877,924 so far.
The Anti Corruption Storm series reached its third film and added to its cast and story. Its action was even better than before. The large scale gun fight unprecedented. Chilam said, "After so many crime films I have never worked on such a large scale road block, two blocks were closed off for explosions and car flips with almost 100 extras and a multiple day shoot." The team for this gun fight scene used several thousand bullets. In particular when Chilam forced the money laundering organization mastermind Tam Yiu Man into a corner, he used a heavy machine gun and sparks flew all over. He jumped on top of a car and convincingly played the armed robber role perfectly.
For realism, the gun fight's reaction bullets were placed very close to the actors. They almost blew up right next to them. Tam Yiu Man twice got spark into his eyes and needed saltine to wash his eyes. He said, "Sparks came from different angles and were unavoidable. All the eye drops were useless. In addition due to the rushed production I didn't pay any more mind to it. When I got home I still felt something but the next morning when I got up it was gone." Tam Yiu Man said that he has not made such a fierce gun fight in awhile. He was excited and jumped on the roof of the car to look cool. He spent time on practicing stepping on the tire then jumping on the roof. For safety, Tam Yiu Man and Chilam needed to communicate well with the action director and the gun team and rehearsed many time.