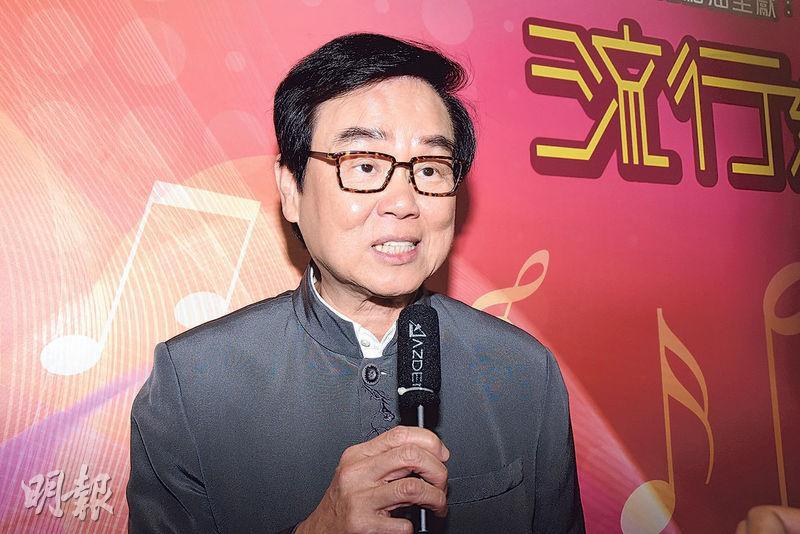 Raymond Wong says that the largest expense for cinema owners righ now is rent
courtesy of mingpao.com
Albert Yeung hopes property owners would lend a helping hand
Albert Yeung has suffered huge losses due to the pandemic
Aside from cinema owners, Simon Yam also urges each major company to reduce rent
Carlos Chan
Michelle Wai hopes the industries would reach an agreement soon
courtesy of on.cc
The novel coronavirus has had severe impact on every business and industry. Yesterday the Hong Kong Theaters Association issued an open letter, stating that under the pandemic cinemas have suffered serious setbacks. Box office revenue has dropped drastically from the same period of the past year, almost 90%. The Association pleaded with property owners to reduce rent and get over the hard times with cinema owners. Cinema circuit boss Raymond Wong Pak Ming also asked property owners to consider rent according to business operation rate.
The Hong Kong Theaters Association said that even though the government earlier provided an one time subsidy to the industry, it was not enough to help the industry out of the crisis as the cinema industry fell into an unprecedented crisis!
The Association said that 80% of the box office revenue came from foreign language films. Currently the pandemic remained rampant in many nations around the world, film productions and distributions have halted. With a severe film supply shortage, cinemas suffered even more. Over the past half a year, cinemas have coordinated with government pandemic prevention measures numerous times. Basically they could not operate normally. Now they are in zero income condition, have no way to pay rent to property owners and other shopping center fees, not to mention operation cost. The industry again pleads with various property owners to cancel rent at the most difficult time for cinemas, to change to rent according to business operation rate and drastically reduce management and other costs in order to get over the hard times together. Otherwise cinemas would have difficulty with their survival and the entire film industry chain would be affected.
Cinema circuit boss Wong Pak Ming said, "In the half a year under the pandemic, every business and industry have been affected in Hong Kong. Despite the government's "employment support scheme" subsidy, it has been less than effective! Salary only took up 10% of the cost but cinema rent took up 80%. Thus I plead with various property owners to consider rent according to business operation rate, to get over the hard times with the industry so cinemas would be able to continue to provide basic entertainment to the people."
Emperor cinema circuit boss Albert Yeung Sau Sing yesterday pointed out that the cinema industry currently was in an extreme depression, as operation was rather difficult. "First film supply is an enormous problem, because of the pandemic now many films have stopped productions. Even when cinemas will open up again in the future, the movies available to them would last to February to March next year, or even January to February. As for other uncertain factors like the current China U.S. trade war. How would U.S. film open in the Mainland? For now no one knows, without the Mainland they probably won't open in Hong Kong either."
Mr. Yeung revealed that the cinema operation has become more difficult with every step. Every month he faced enormous expenses. In some of the more popular districts cinema rent has risen above HK$ 6 million, before salary and other expenses were even considered. In the past half a year, in order to coordinate with the government pandemic prevention measures, cinemas basically could not operate normally. Now they are in zero income condition, making operation harder than hard!
How much money did he lose during the pandemic? Yeung Sau Sing said, "I am really embarrassed to say, astronomical figures! (What kind of assistance would you like property owners to provide?) Now many property owners have reduced rent, but the reduction amount won't be able to help us out of this crisis. The situation really is dare, as box office has dropped 90%! I hope property owners can cancel rent, and use box office business operation rate as rent to get over the hard times together! If cinemas close, Hong Kong people would lose even the most basic entertainment of watching movies." As for "astronomical" monthly losses, has he planned for the worst? He helplessly said, "The worst is closing, cancelling renovation, equipment, everything."