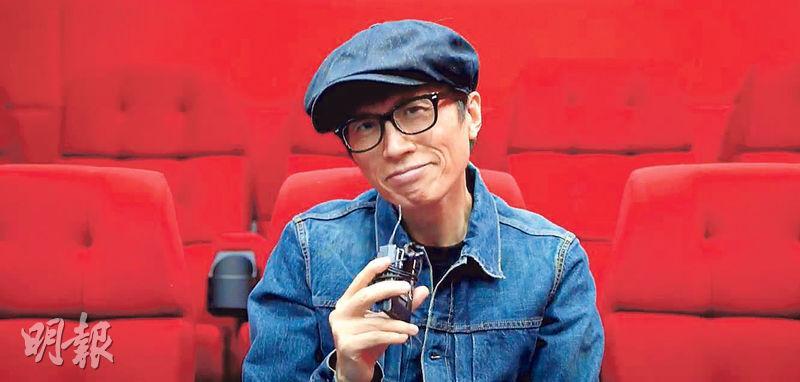 Dayo Wong wants to loudly thank the audience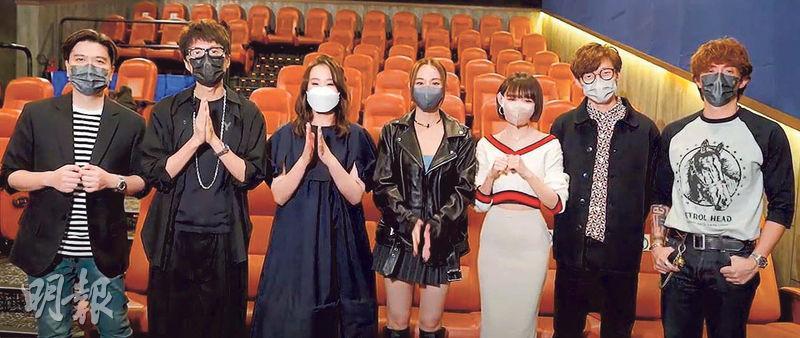 Director Sunny Chan leads the cast Dayo Wong, Ivana Wong, Stephy Tang, Minchen Lin, Peter Chan and Louis Cheung in treating the people of Hong Kong to a free bus ride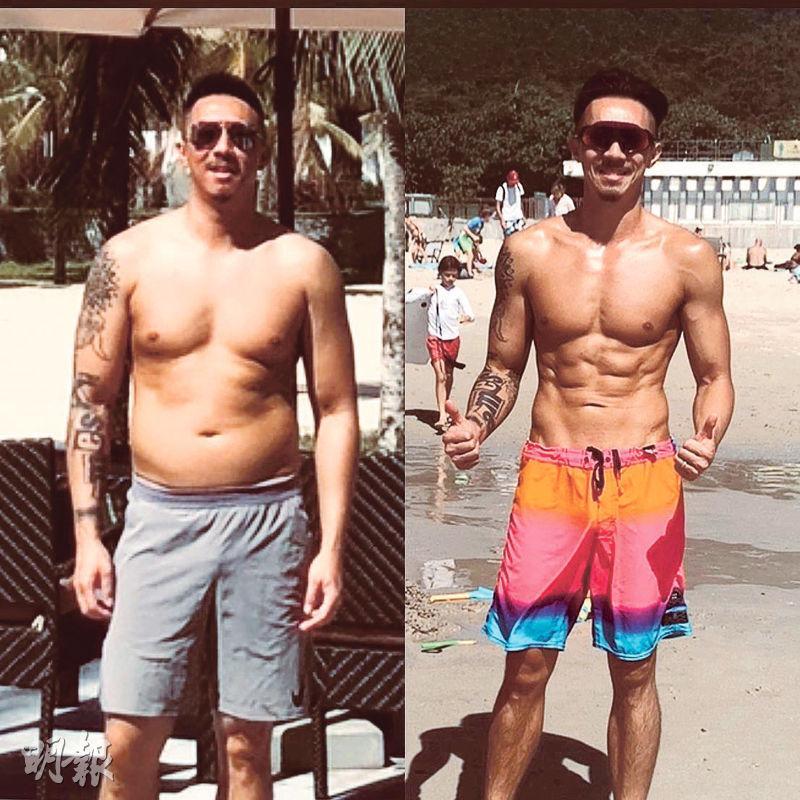 Louis Cheung "pays the bill" and posts a before and after training photo comparison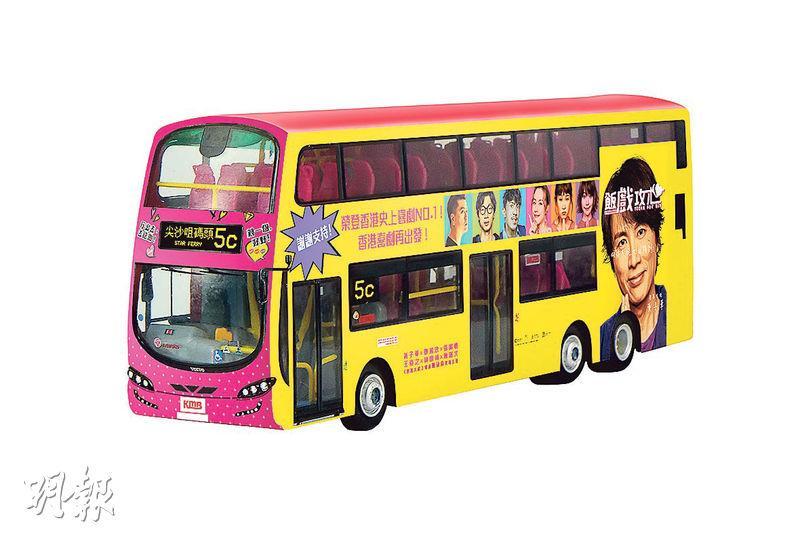 The film company releases a TABLE FOR SIX bus
courtesy of mingpao.com
The family comedy TABLE FOR SIX (FAN HEI GUNG SUM) since its release has made over HK$ 72 million and admission over 1.08 million viewers to become the 2022 Hong Kong film with the most admission. To thank the over 1 million viewers who attended TABLE FOR SIX and to reward the people of Hong Kong, Edko Film on November 6th would treat everyone to ride the number 1 bus line between Chuk Yuen Estate and Tsim Sha Tsui Pier, and number 108 bus line between Kai Yip Estate and Braemar Hill since the film became "No. 1" in Hong Kong film admission and reached "1.08" million viewers. The 6 leads would be featured on the themed buses in various districts and 6 buses would go all over Hong Kong for 4 weeks starting early November. The cast would attend a press conference on November 5th at the Kowloon Motor Bus Lai Chi Kok Depot.
One of the leads Louis Cheung Kai Chung said, "I have never thought about having a film that could have such an awesome performance. Before gathering my thoughts, the only feeling I have is appreciation, thank you everyone for seemingly completely a wonderful journey, thank you to each viewer who attended." Ah Chung kept his promise and "pay the bill" on social media, posting a "top class half fat and thin" and "training to the fittest" photo comparison. He said, "72 million, thank you everyone. Paying the bill is just paying the bill, what's the matter? For roast pork......some like fat, some like meaty, Viewers I present the! Top! Class! Half! Fat! Thin! Thank you!"
Director Sunny Chan Wing Sun admitted that he took the bus the most out of everyone on the team. "70 million was a very dreamy number, I thank every viewer who supported us." He also said that treating everyone to the bus ride would be the most relatable way to thank the audience. He hoped that everyone would have fun from the ride.
Dayo Wong Tze Wa said, "I have already been the box office poison for 18 years. Each time when I represented a movie in public, I didn't want everyone to target this part of me. Suddenly I have a 70 million box office number, at the same time I was reminded of English actor Ricky Gervais's reminders to actors at an award show. Actually no one cares about you, after you win an award you can just say thank you and leave the stage. So I wouldn't flaunt too much, I should be secretly happy after reaching 70 million and loudly say thank you to everyone. 70 million represented 1 million viewers. This feeling is enormous. I sensed 1 million people's joy and affection. To me it is very solid. Our destiny with these 1 million viewers made us feel that we should treat everyone to a bus ride."
Stephy Tang Lai Yan also felt that the good box office performance was like a dream. She never thought that it would reach 70 million at the box office and broke many box office records of comedy films that she grew up with. She also thanked the audience. "I completely get that unity is power, because of each person's power the miracle has happened. I haven't taken the bus in over a decade. When I was in school my favorite thing was to ride the upper deck and check out the scenery. Now with the free bus ride I want to ride it even more."
Ivana Wong Yuen Chi also promised to write a song once the film reached HK$ 70 million at the box office. She said that she would remember to "pay the bill" and said, "Speaking of taking the bus, I wouldn't just take the bus. I even have a bus driver license." "Third Brother" Peter Chan Charm Man said that he was very thankful to be able to participate in this production. Lin Minchen said, "Sai Fei Lei." and reminded everyone to find the Ah Miao bus for photo opportunities.
The recent release THE SPARRING PARTNER (JING YI WUI LONG) also caught attention. Although its opening day box office was only around HK$ 200,000, with the word of mouth as of October 30th its box office reached HK$ 3.24 million. Two days ago its single day box office even neared HK$ 900,000.