courtesy of on.cc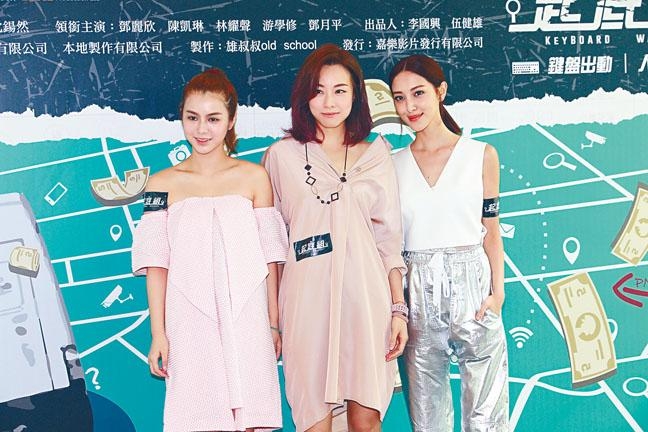 courtesy of singtao.com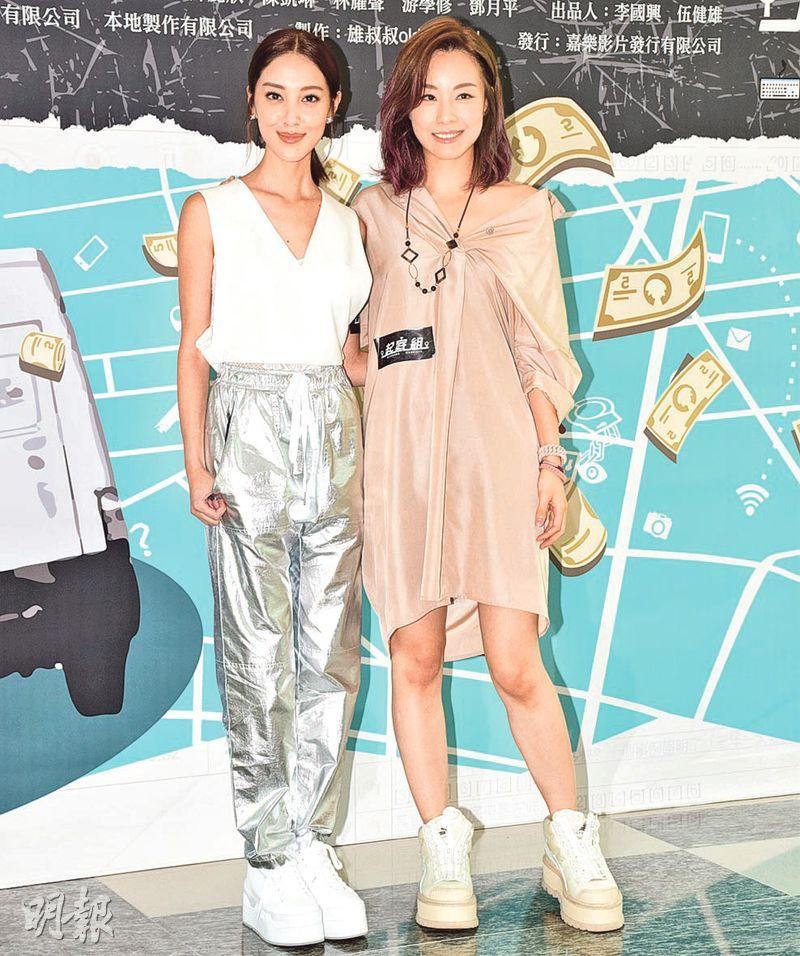 Grace Chan and Stephy Tang play sisters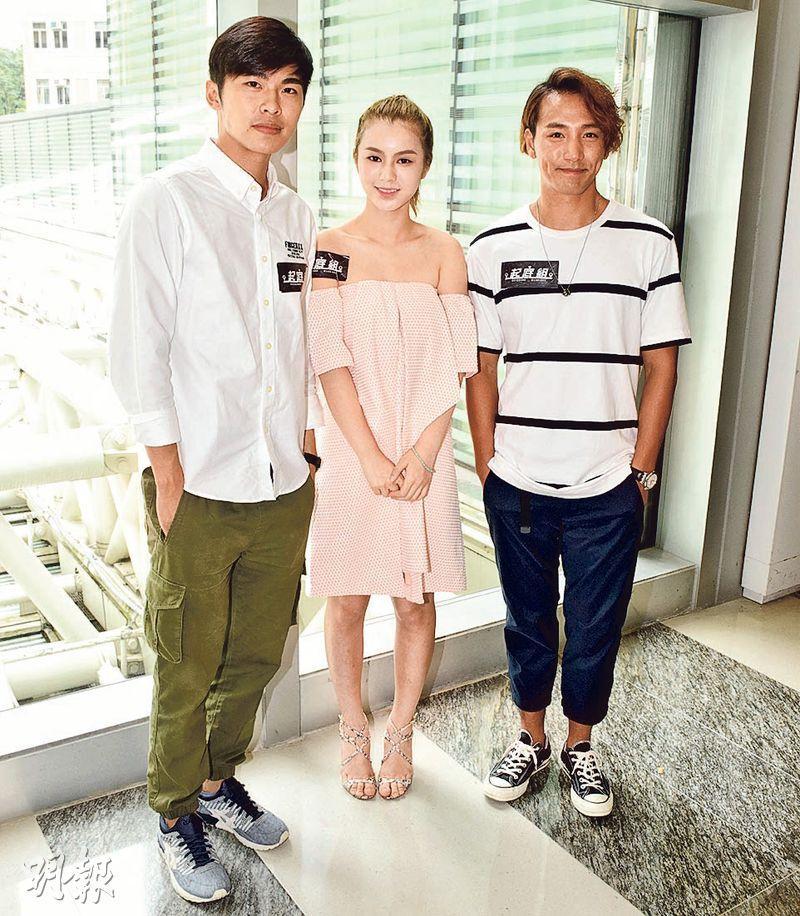 Neo Yau (left) and Lam Yiu Sing (right)
courtesy of mingpao.com
The film KEYBOARD WARRIORS (HEI DAI JO) yesterday held its production start worship ceremony. Actors Stephy Tang Lai Yun, Grace Chan Hoi Lam, Lam Yiu Sing, and Larine Tang Yueping attended. Stephy and Chan Hoi Lam played sisters. She stated that during costume fitting when she stood next to Grace she immediately became a giant. Thus she had to lose weight first.
Stephy played a female cop on a case and would have many street chases. She said that she was a little worried about shooting such scenes in the heat of August, because earlier she went out alone, suddenly suffered from heat stroke and almost fainted. She believed that during the shoot she would have to rely on drinking more water to replenish her energy. Playing her sister, Chan Hoi Lam said, "Then I would carry two fans next to you!" Stephy honestly said that now she has started to prepare for her diet, because during costume fitting she stood next to Grace and turned into a giant. Even though she would not wear anything revealing in the film she still would lose weight first. Grace said that she should instead gain weight herself. She would have fewer action scenes and would only wear high fashion and heels for her performance. She would have to leave the running to her "sister". Was she afraid that the audience would typecast her in gold digging characters? Grace said, I have played many roles in different series before, this time indeed will be a new attempt. It will also be my firs movie. I am a little nervous. Before the shoot we have had table reads, we know what method we will use to perform." Grace said that she asked her boyfriend Kevin Cheng Ka Wing for advice, but she could ask Stephy because she had a lot of experience. Stephy joked that actually she was a new comer too.
Her former boyfriend Alex Fong Lik Sun mentioned that while on vacation with Stephy the feeling was like sneaking around. Stephy said that she talked about this subject in previous interviews and travel program before. She said that she did not read about it and did not have any special feeling. Was she already numb to Siu Fong? Stephy shrug her shoulders and said, "Friends, I hope we can be friends. However the feeling is actually pretty strange. I don't know how to describe it either. I hope everyone would focus on my work and not mention this anymore!"
Tang Yueping played a Mongkok girl in the film. Her make up was very exaggerated and she had suitable sexy performance. In the film she would be swindled people out of money and love, she said that in real life she had no chance to fool anyone, so in the film she played tricks on toxic guy Lam Yiu Sing.