Gordon Lam refuses to fight, so Sammo Hung names Louis Koo "new martial art star"
courtesy of on.cc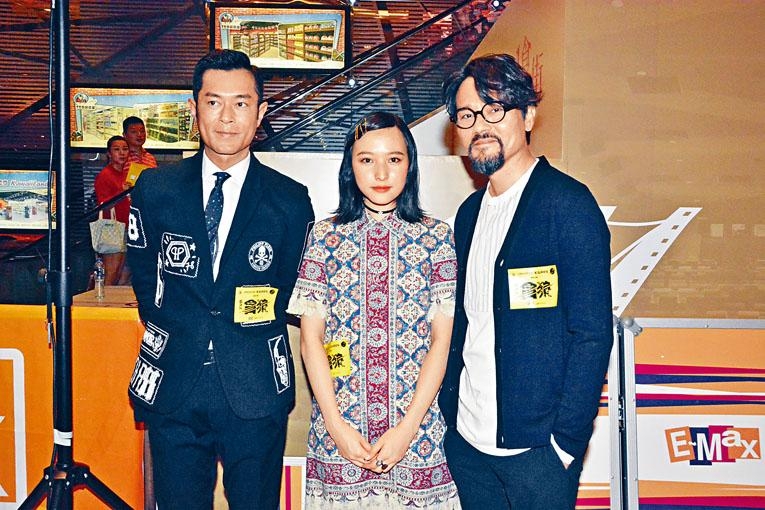 courtesy of singtao.com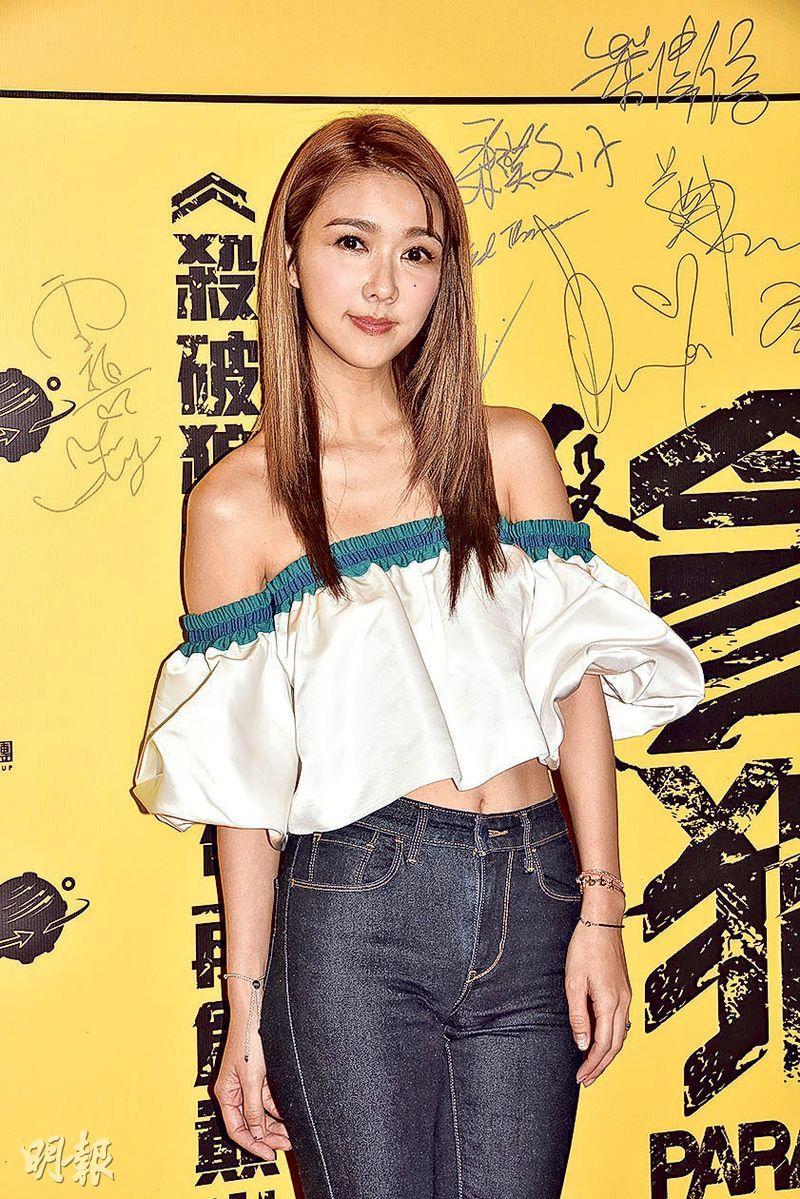 Fiona Sit has a headache over who would be in her music video
Hanna Chan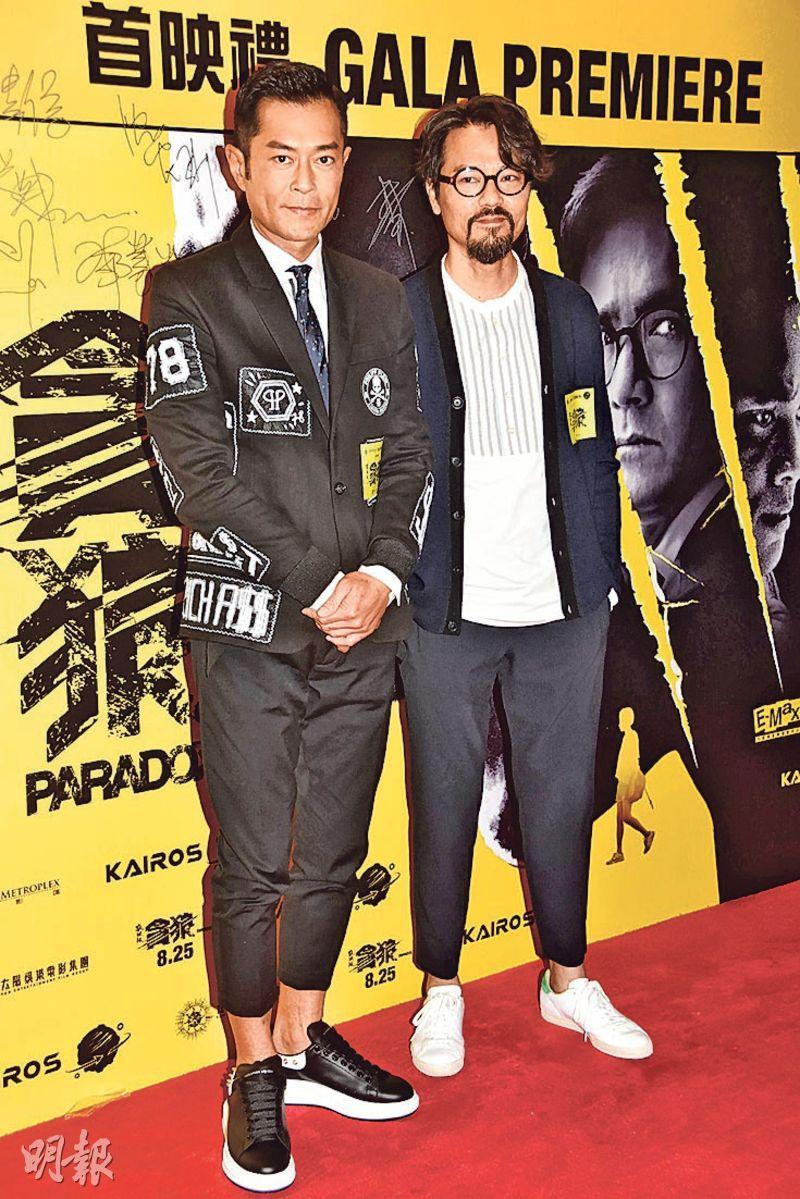 Louis Koo and Gordon Lam have the same idea as they both wear black and white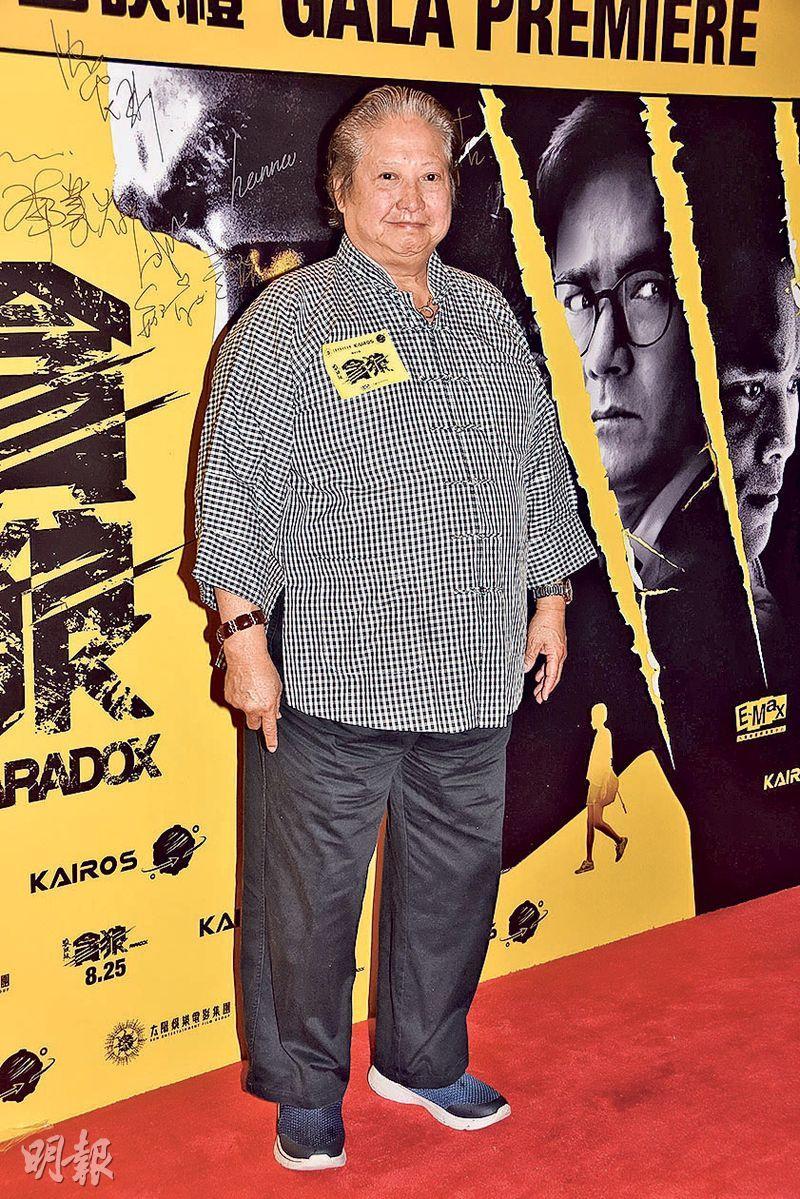 Sammo Hung is PARADOX's action director
courtesy of mingpao.com
Louis Koo Tin Lok, Gordon Lam Ka Tung, Ken Low Wai Kwong, Jacky Cai Jie, Hanna Chan, Sammo Hung Kam Bo, Wilson Yip Wai Shun, Paco Wong, Soi Cheang Po Shui two nights ago attended their film PARADOX (SAT POR LONG TAM LONG)'s premiere in Kowloon Bay. Fiona Sit Hoi Kei, Andy Hui Chi On, Edmond Leung Hon Man, Nat Chan Pak Cheung and Wong Hung Sau, Wilfred Lau Ho Lung, and Sammy Sum Chun Hin attended as well.
Action director Hung Kam Bo praised Goo Jai for being very demanding of himself. He wanted to perform all the stunts himself. Hung called him the 2018 new martial art star. Goo Jai said, "That's good, I have to fight the next few movies too." Was he addicted to fighting? He said that fighting did not happen overnight, he would have to keep learning and accumulate a lot of experience. Fight scenes have certain dangers but he would not be afraid of them because of them. As long as he was careful he was fine. He also said that he did not constantly make fight scenes. Before hand he had to stretch. He said, "I am much more flexible. My goal is to put my legs over my head. (Are you able to do a split?) Of course not, I have to go over my head first."
As for Ka Tung he joked that his only condition of taking the role was that he would not have to fight. If he had to he would need more advanced notice as he would need to prepare. HE said, "You know Big Brother Hung Kam Bo's fight scenes are big deals, if I have to dye my hair, fight and speak Thai it would be very difficult." Playing Goo Jai's daughter in her first film role, Hanna Chan said that she was pleased with her performance. She trusted in the two elders and the director's arrangement so she was able to relax and perform. Goo Jai said about Hanna Chan's performance, "Great, can't be better." Ka Tung said that Hanna Chan's performance was steady. "In one scene she fainted, she just lay there and didn't move. She was very steady. After watching her I feel that she is a very fresh actress." Has Hanna Chan already signed with a film company to be an actress? She admitted that she has already signed with Sun Entertainment.
Fiona revealed that her Mandarin record that has been in preparation for 4 years will soon be released. Khalil Fong Datong produced the entire record. It will also include songs that she wrote. Later she will promote in the Mainland and Taiwan more. In October she will work on a television series and play a female cop. Already playing a cop for the third time, Fiona said, "N years ago I made LOVE UNDERCOVER 3 and THE ACADEMY, this time I got promoted. (Will you have to cut your hair?) No, if the character requires it I wouldn't mind. I would be willing to shave my hair if need be, because hair would grown back." She also revealed that the new series will shoot on location in Hong Kong, Thailand and Eastern Europe. She will have fight scenes and later she will have to learn to box.