Louis Koo and Michelle Saram work together on A STEP INTO THE PAST
courtesy of on.cc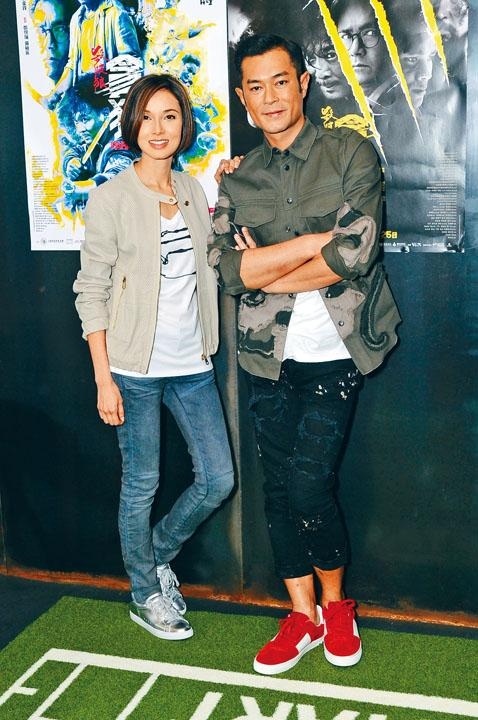 courtesy of singtao.com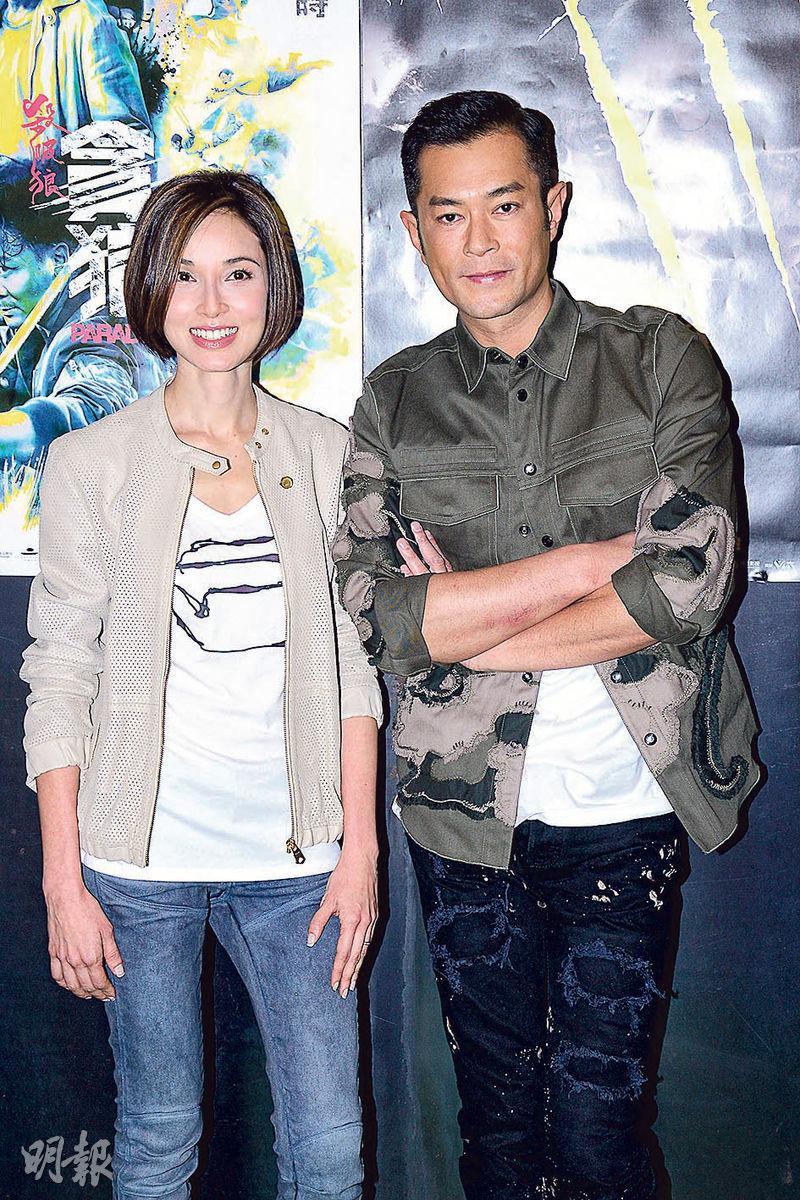 Louis Koo says that Michelle Saram seems to be on preservatives as she does not seem to have aged at all.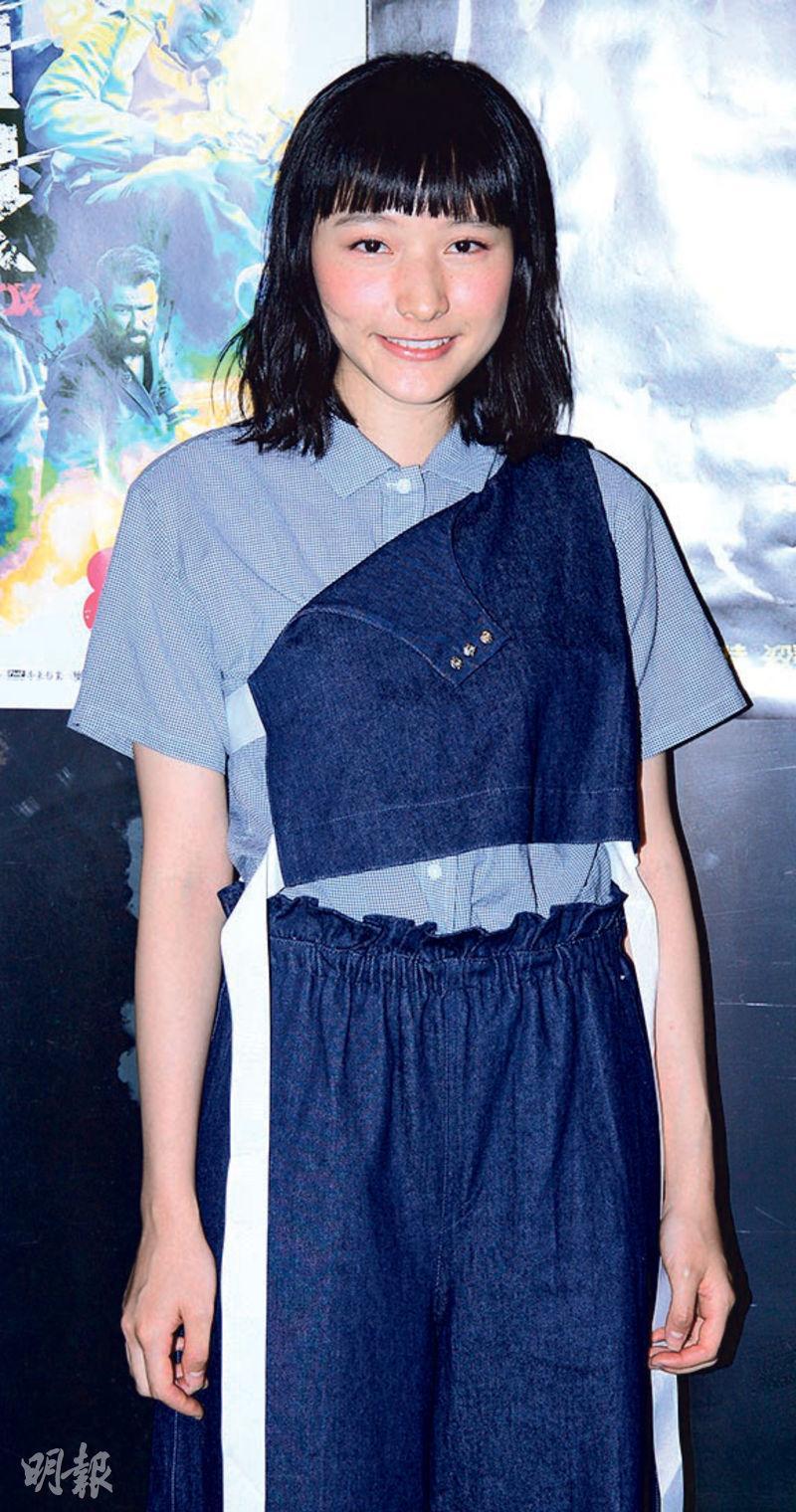 Hanna Chan plays Louis Koo and Michelle Saram's daughter in the film. She says there is no way for her to have such a cool dad in real life.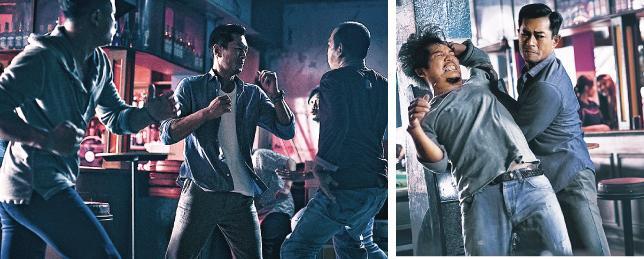 Under the direction of action director Sammo Hung, Louis Koo has a lot of action scenes
courtesy of mingpao.com
The film PARADOX (SAT POR LONG TAM LONG)'s actors Louis Koo Tin Lok, Michelle Saram (Cheng Suet Yee) and Hanna Chan yesterday attended a promotion. Goo Jai after BULLETS OVER SUMMER (BAU LIT YING GAING) over ten years ago again played a couple with Suet Yee. Goo Jai said that while working on location in Thailand he saw the TVB rerun of AT THE THRESHOLD OF AN ERA (CHONG SAI GEI 2) and spoke with director Wilson Yip Wai Shun about Suet Yee, as he felt that she would be very suitable to play his wife. He then invited her to come back and help out. Goo Jai said that he and Suet Yee actually kept in touch. As for Suet Yee's impression of Goo Jai, "The collaboration was very comfortable, natural, old friend, he is just like before. I am OK with acting again. We are familiar." Did they have any emotional scene? Goo Jai said, "In one scene she drove while I sat in the back with our daughter. It was very rich in emotions." Would that not be enough? Goo Jai said that Suet Yee actually had a lot of screen time. He already thanked her for helping out, and he would ask her again if another chance would arise.
In the film Goo Jai played a Hong Kong cop who went to rescue his daughter Hanna Chan. He admitted that this time was the most fighting he has done in his career. Big Brother Sammo Hung Kam Bo put all the fighting scenes on him. Goo Jai said, "When I saw that in the beginning, my eyeballs almost popped out. Later I had to step by step train on the set, to learn moves and pace, to coordinate with the co-stars so there would be no bad take. Actually it was pretty fun since I haven't tried it before!" Goo Jai also showed off his elbow injury and said that he would not be scared off, because he also has stunts in his two current films. "I don't resist fighting, I feel I should be able to handle it. I also started to grasp Big Brother's fight pace. Of course I wasn't as good as Tony Jaa. He could perform ten to twenty moves after one or two rehearsals, I couldn't do that even after half a day of training!"
The 15 year old new comer Hanna Chan in the film played Goo Jai's 13 year old daughter. He said that this cool dad was like a dream, because it would not happen in real life she felt very fortunate.