courtesy of on.cc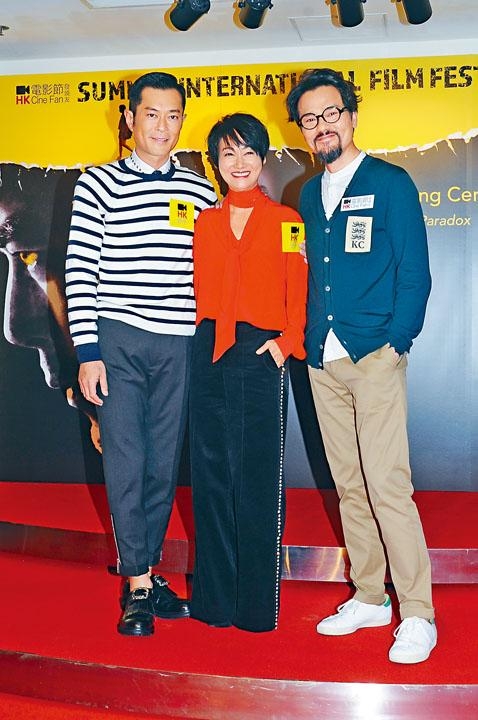 courtesy of singtao.com
Louis Koo, Kara Wai, Gordon Lam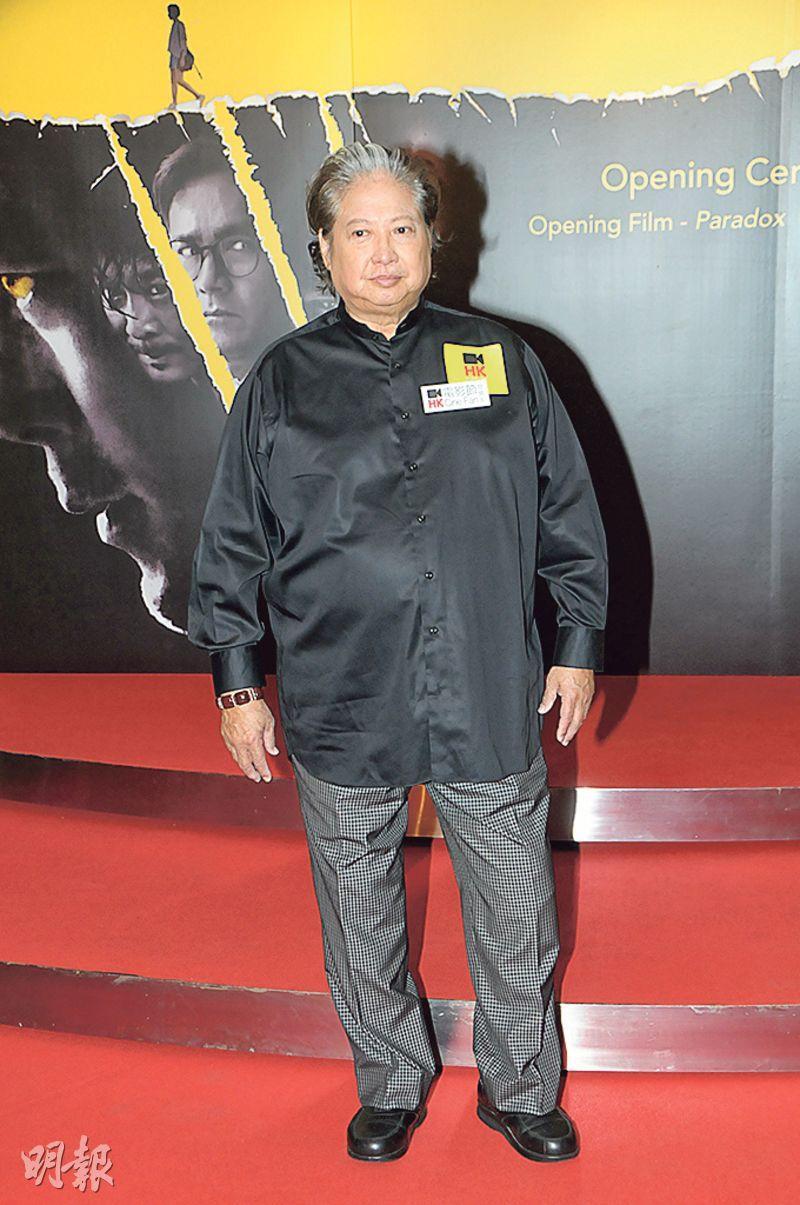 A surgery may keep Sammo Hung out for 4 to 6 months
courtesy of mingpao.com
Cine Fan Summer International Film Festival 2017 two nights ago opened. PARADOX (SAT POR LONG TAM LONG) was selected to be the opening film. Director Wilson Yip Wai Shun, action director Sammo Hung Kam Bo, actors Louis Koo Tin Lok, Gordon Lam Ka Tung, Jacky Cai Jie and Hanna Chan attended. Guests included Johnnie To Kei Fung and Kara Wai Ying Hung. "Big Brother Sammo" Hung Kam Bo said that his second son Jimmy Hung Tin Cheung brought his girlfriend Eugenie Liu to see him. He thought that she was nice and polite. He admitted that he was old fashioned. He hoped that his children would all hurry up, get married and have children.
Hung Kam Bo two nights ago looked tired. He just returned to Hong Kong from promoting the film in Beijing. Due to his leg injury, today he would have to be hospitalized to have kneecap surgery. The doctor asked him to rest for 4 to 6 months. Big Brother Sammo said that after the surgery moving around would be inappropriate, but he liked to go out. In a wheel chair he still would return to the company for a meeting. He said, "After the surgery I can walk, I just can't run. The doctor suggested for me to ride bicycles and swim for therapy." Would he set aside on screen work for now? Big Brother revealed that currently he only had his own movie to make and that would be in November. For stunts he would be able to accommodate.
Recently his second son Hung Tin Cheung and Taiwan star Eugenie Liu have been dating. Big Brother said that his son has brought his girlfriend to dinner. He thought that he was nice and polite. Big Brother said, "However you can see they haven't known each other too long, they aren't for me to worry about anyway. I just hope that all the children will get married and have children soon, 15 or 16 children per family would be the best. I am old fashioned, more people at home would be more cheerful and more stable!"
Lam Ka Tung introduced himself in Thai. Because in the film most of his lines were in Thai, only 4 lines were in Cantonese. He said that originally the team arranged for an instructor for him. Everyday he would familiarize himself with the Thai lines the next day, but the director would change lines on the spot. He was forced to think all over.
Koo Tin Lok said that many of his Cantonese lines were cut as well. Mainly the director wanted him to express himself with his acting. Goo Jai remade THE MOON REPRESENTS MY HEART for the film. The promotional focus was on his return to music. Goo Jai said, "You said it! It's just a joke!" Goo Jai just finished a new film and at the same time he had to work on two new films with directors Juno Mak Chun Lung and Roy Chow Hin Yeung.