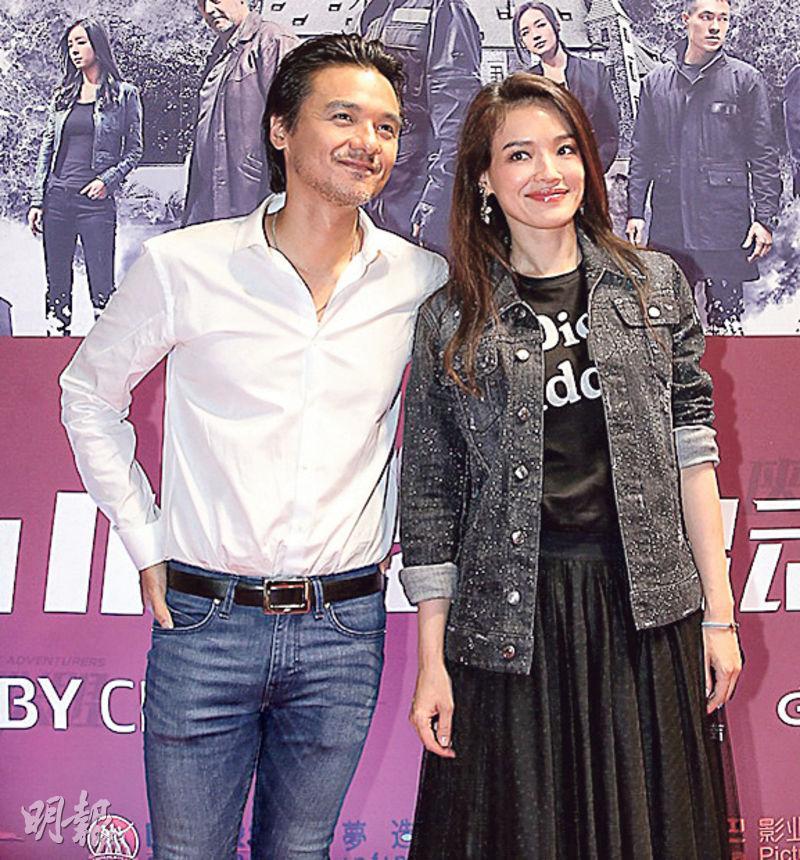 courtesy of mingpao.com
The Stephen Fung Tak Lun and Shu Qi promoted their film THE ADVENTURERS (HUP DOH LUEN MUN) as a husband and wife team. Yesterday was Fung Tak Lun's 43th birthday, two nights ago he attended the Beijing premiere. The organizers prepared a cake for him to celebrate, which surprised and touched him. Fung Tak Lun thanked the team for working hard together and the live audience for their support. Shu Qi, Tony Yang and others sent him well wishes and hoped for box office success.
In the film Shu Qi and Tony Yang were happy rivals, as soon as they ran into each other they were feuding; Tony Yang impersonated Shu Qi's flirting on the spot, Shu Qi screamed, "Does anyone have a pill for him?" Zhang Jingchu said that the production was very light, the most memorable for a lot of gun fight scenes.