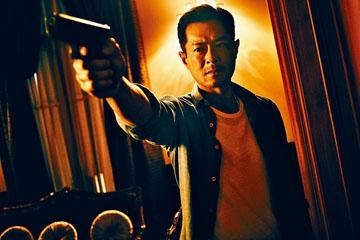 courtesy of singtao.com
The film PARADOX (SAT POR LONG TAM LONG) reached 400 million at the Mainland box office. Star Wu Yue two days ago landed in Yinchuan and met with the media and fans. Wu Yue admitted that although he was born in Hebei, he grew up in Ningxia. Ningxia gave him everything that he had today.
Wu Yue said that his first drink and his first love all took place in Ningxia. He just had the Ningxia noodle, which could not be more delicious. At night he even wanted shredded lamb. At a fan event Wu Yue even conversed with everyone in the Ningxia dialect. Seeing how popular his film was, Wu Yue could not be happier.
In addition, PARADOX in less than 2 days in release in Hong Kong has already passed HK$ 2 million. Louis Koo Tin Lok has become the favorite to win the Best Actor next year. Goo Jai said, "Thank you everyone for the good reviews, the most important is the team of the best on and off screen elites. All of them are co-workers I admire very much. Everyone together in one place feel great. To be able to make a movie happen is my luck as an actor. Being able to participate in PARADOX has a passing the torch meaning. I hope to be able to continue the SPL spirit, as well as saluting all of Hong Kong action films and actors.
As for the praises for his first and the most exciting action film in his 23 year film career, Koo Tin Lok said, "Actually making action films truly needs time to learn, but this time I was very lucky. Big Brother used a lot of ways to help me, for me to be able to perform those stunts in a short time. I really learn a lot from Big Brother Hung."