courtesy of on.cc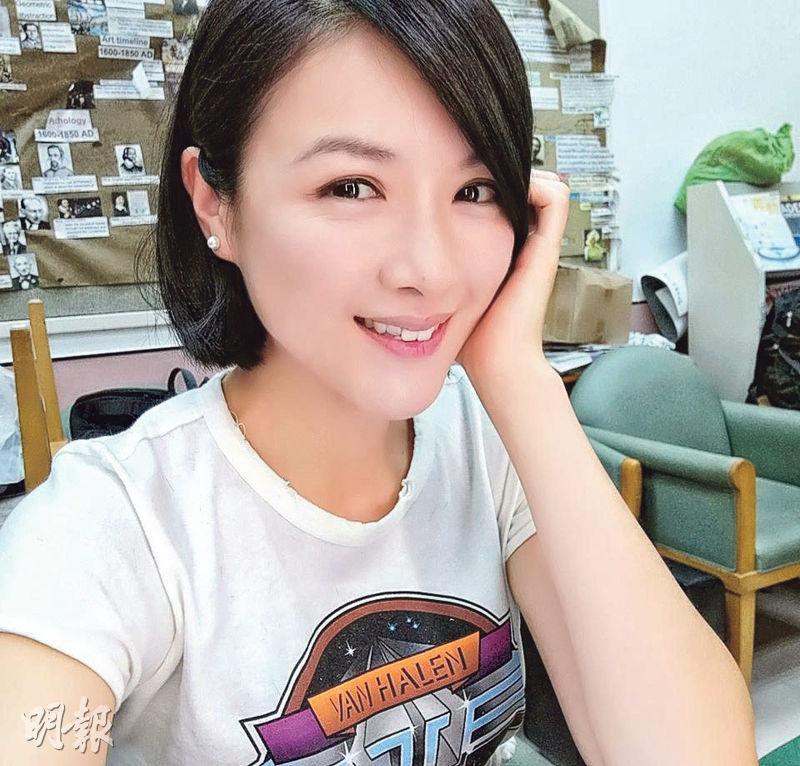 courtesy of mingpao.com
The 36 year old Aimee Chan Yan Mei gave birth to two sons and a daughter with Moses Chan Ho. She has been busy with her children. The last time she performed on screen was two years ago with the film LET'S EAT! Recently she finally confirmed her return with the film YUT YUET SING (SUN MOON STAR) to play a teacher with Kathy Yuen (Tong Yi) and Daichi Harashima.
Chan Yan Mei earlier returned to Toronto with her children for a vacation but still worked out and read scripts to prepare for her comeback. Two nights ago she returned to Hong Kong with her children and yesterday morning she has officially begun work. She got a new hairstyle at the salon and looked great.
She posted the photo on social media. "Last night I arrived at Hong Kong, this morning I officially start work! Yeah!" This time would be a new challenge for her, after work began she and Chan Ho would take turn with caring for their children.