courtesy of on.cc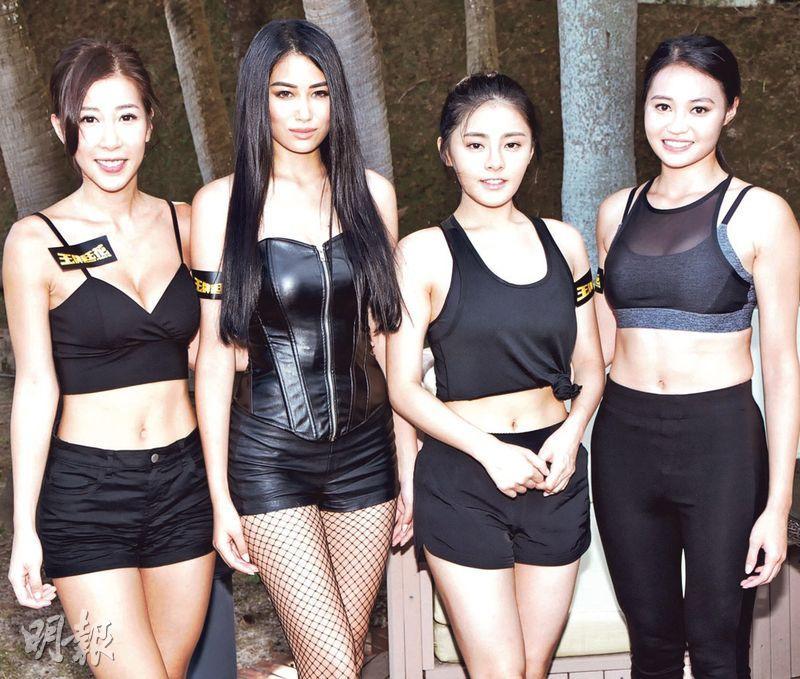 Alycia Chan, Lukian Wang, Kabby Hui and Mandy Ho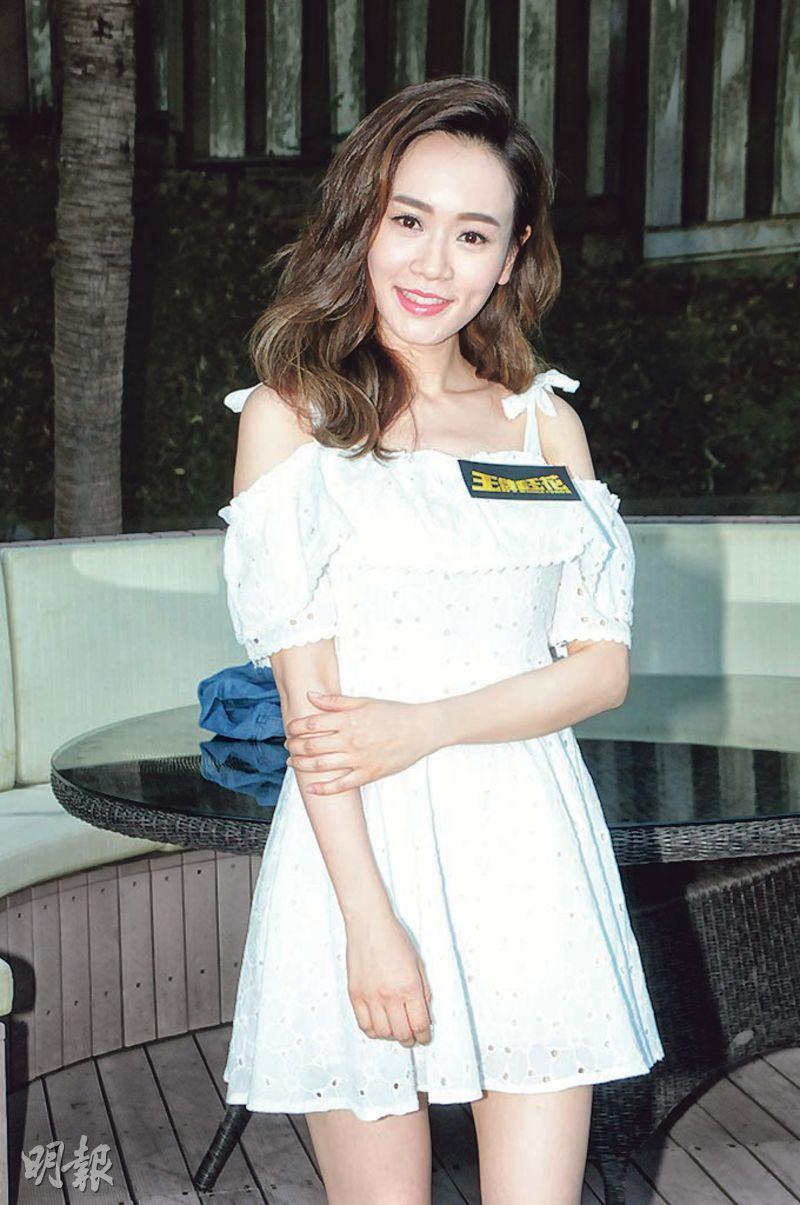 Shirley Yeung
courtesy of mingpao.com
Internet movie TOP FEMALE FORCE (WONG PAI BA WONG FA) yesterday held a production start ceremony. Actors Shirley Yeung Szeki, Kabby Hui Nga Ting, Mandy Ho Pui Man, Alycia Chan Yuen Hung, Lukian Wang Bo Bo, Sam Chan Yu Sum and producer Wilson Chin Kwok Wai attended.
Yeung Szeki was in the previous film and even fought in a bikini. This time she was "promoted" to be female instructor as she trained a group of female officers with Mak Cheung Ching. She said, "I command them on missions, watching them train in swimwear!" However Szeki admitted that she was secretly working on her abdominal muscles at home. If successful she would show the results to everyone. She was not worried that all the training would shrink her bust size.
Hui Nga Ting, Ho Pui Man and Chan Yuen Hung all would perform in swimwear. Chan Yuen Hung would be responsible for being sexy. She said that she already had a costume fitting and knew that all she would wear would be athletic gear, so she would not have to worry about wardrobe malfunction. Hui Nga Ting and Chan Yu Sum would be paired up in the film. Wang Bo Bo would play the villain and have fight scenes with the Female Force.
Shek Sau's son Chan Yu Sum returned from getting married and rushed right over to the production start ceremony. He revealed that earlier he held the wedding where his grandmother settled in. He chose the location because he wanted his 98 year old grandmother to witness the wedding. Since both sides' parents were unable to attend due to work, they planned to hold a make up wedding banquet next week. Chan Yu Sum said that originally he planned to have the honeymoon in Europe after the wedding but due to the new film he could only change his itinerary and return to Hong Kong with his wife. Did his wife mind? He said, "I communicated with her. She was a little upset but she understood that work came first. I could only make up for it later, but I would be making up for quite awhile, haha!"