courtesy of on.cc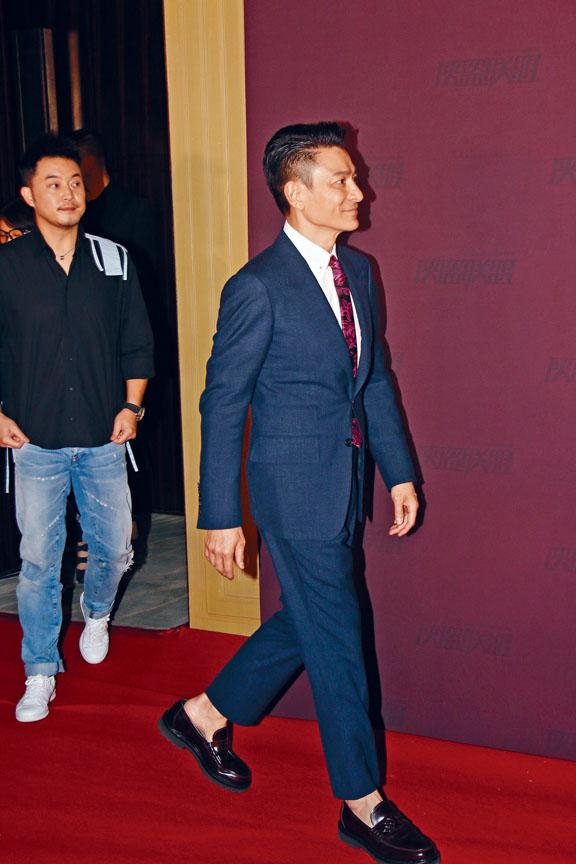 courtesy of singtao.com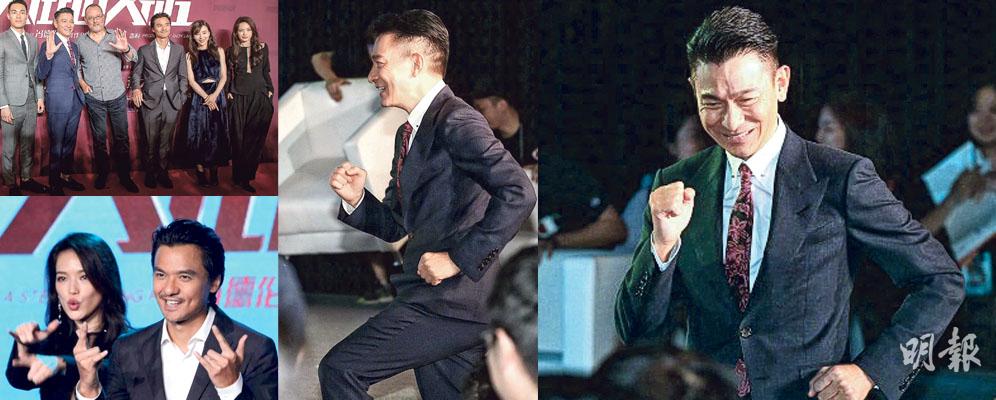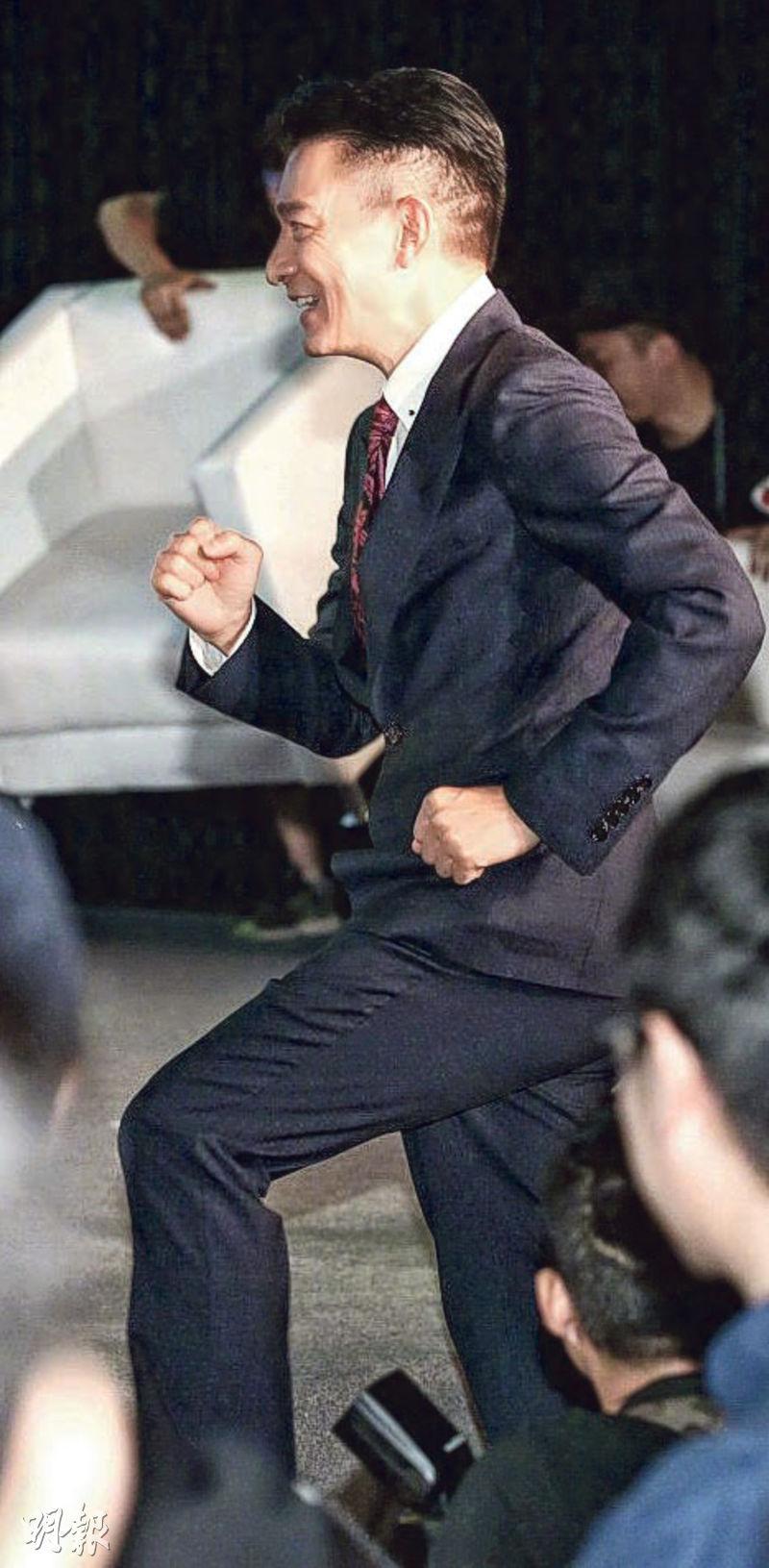 The stairs pose no problem for Andy Lau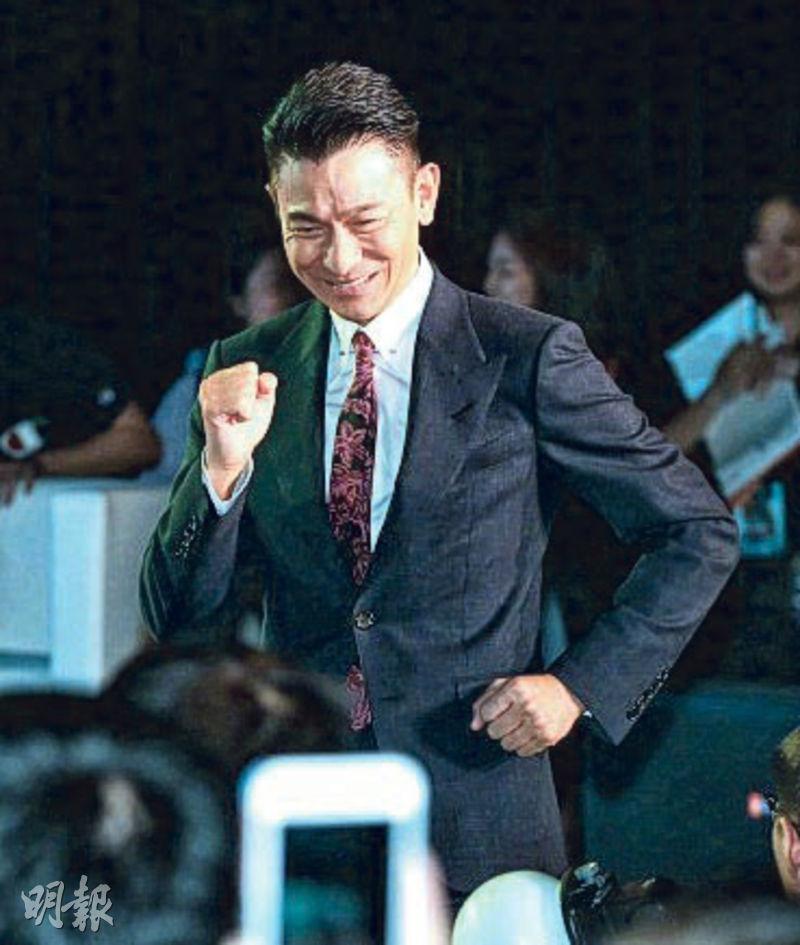 Andy Lau does not need to a cane to walk around, much to the joy of the crowd
Sha Yi, Tony Yang, Andy Lau, Jean Reno, Stephen Fung, Zhang Jingchu and Shu Qi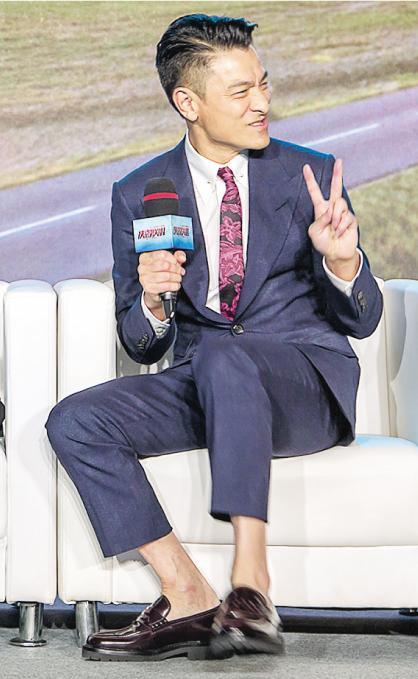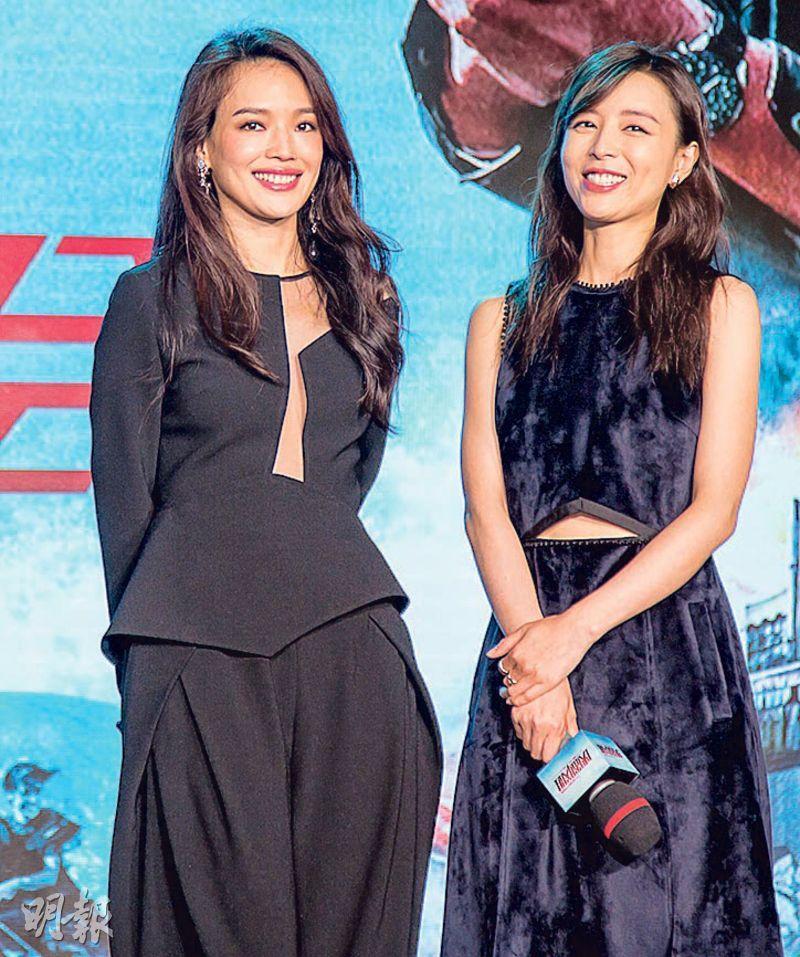 Shu Qi, Zhang Jingchu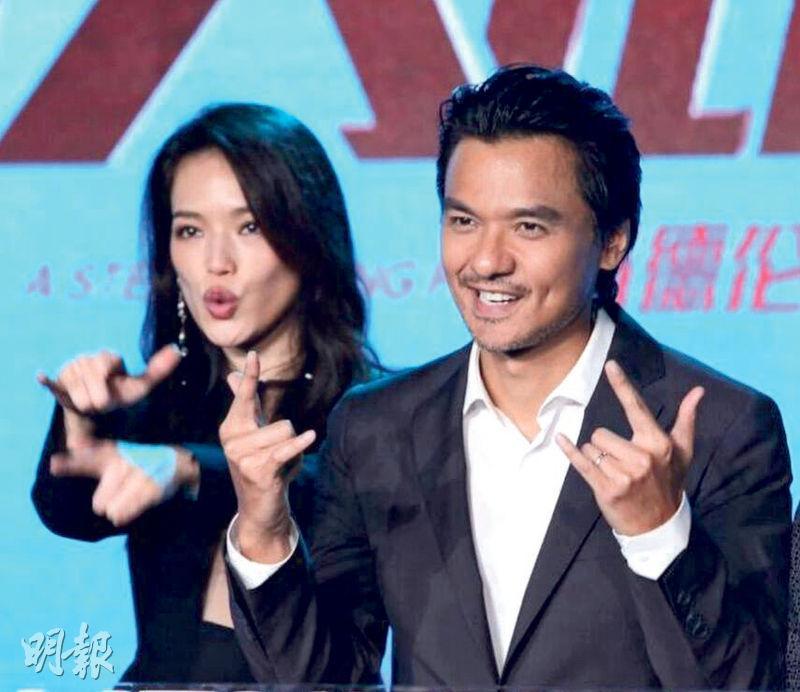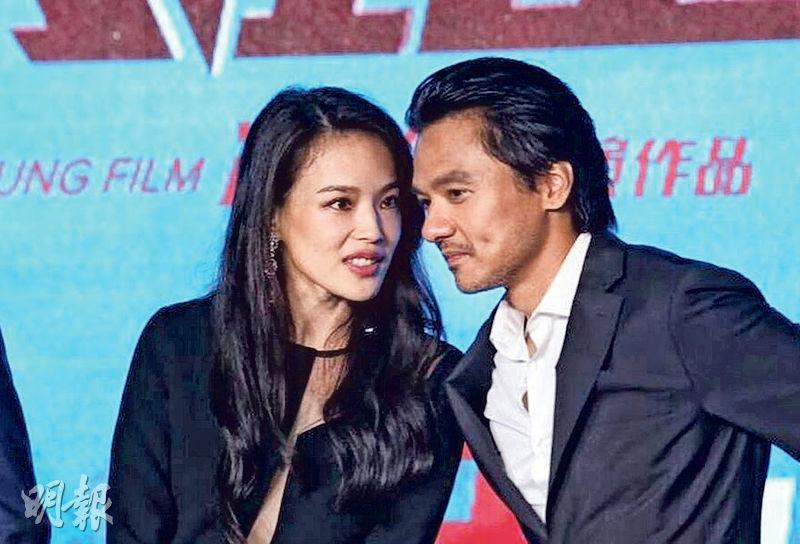 Shu Qi and Stephen Fung shatter divorce rumors as they look very close
courtesy of mingpao.com
Andy Lau Tak Wa after resting for half a year from his fall off a horse in Thailand in January yesterday officially returned to work fully. Wa Jai yesterday with French star Jean Reno, Shu Qi, Zhang Jingchu, Tony Yang and director Stephen Fung Tak Lun attended their new film THE ADVENTURERS (HUP DOH LUEN MUN)'s Beijing press conference. Wa Jai was energetic and no longer needed a cane to walk. Lau Tak Wa talked about his half a year of recovery. He said that it was a piece of a jigsaw puzzle of life. Although he was injured, he still took the chance to enjoy his home life for half a year.
The team produced a video "Andy Lau in everyone's hearts" for his return. In the film no matter who was interviewed, they all praised Wa Jai for always giving them positive energy. After the video Wa Jai appeared and even waved and blew kisses to the audience. The cheer was endless. The host asked Wa Jai about his condition, Wa Jai said that after half a year of worrying everyone, now he was very happy to be able to joke around with everyone and jump around. He thanked everyone for their concern during this period.
Wife and husband Shu Qi and Fung Tak Lun appeared. As the producer Fung Tak Lun said that a month before the production began the original lead actor sudden quit. Stephen immediately worked on finding a replacement. Due to the panic and stress, he woke up with white hair all over after one night. Luckily 10 days before the shoot, Wa Jai found out that Stephen ran into trouble and immediately adjusted his schedule to join the production. He was also willing to share his load as the producer and Stephen could not be more grateful. "In addition I have always been Brother Wa's fan, I have attended many Brother Wa's fan club events." Wa Jai jokingly asked the fans in the audience if they ever saw Stephen at fan club events. Wa Jai said that years ago he already found out that he and Stephen shared a common interest: magic. "Over 10 years ago we already talked about working together, later we agreed to make a magic movie MO SOR BUT NUNG. Wa Jai joked that the production cost was too high, no boss was willing to invest. So when he learned that Stephen wanted to make THE ADVENTURERS he immediately took the chance to work together. "At the time I only knew Tony Yang was in the cast, so I took it for Tony Yang, hahaha!"
Tony Yang immediately said that he had to go back and tell Mama the good news. Wa Jai in the film played a master thief while Jean Reno played the cop who was after him. They had a lot of fun on and off camera. Yesterday when Wa Jai was introduced, Jean Reno joked that he was "Andy Lau".
Wa Jai later spoke to the Mainland Sina Entertainment and talked about his half a year of recovery. Wa Jai said that he was very lazy, once he stopped due to the injury, everything was postponed. Wa Jai said, "You can't possibly do nothing though and just sit there. During this period I didn't stop, everyday I was exercising for my tomorrow. The process really was something else. It was one of the pieces in my life's jigsaw puzzle. It's not just film anymore, film was only a part of me. I have my family, I have my life. I actually rather enjoy them. Although I was hurt, I enjoyed that half a year too. I also enjoy my return to work." Would Wa Jai participate in a family reality show? Lau Tak Wa said, "I won't say it's impossible, but I don't plan to. It's very hard for me to say. My life is my life, film is film. (So you haven't eliminate the idea of a reality show?) I like to watch. (You like to watch reality show?) That's right, I don't like to be watched."