courtesy of on.cc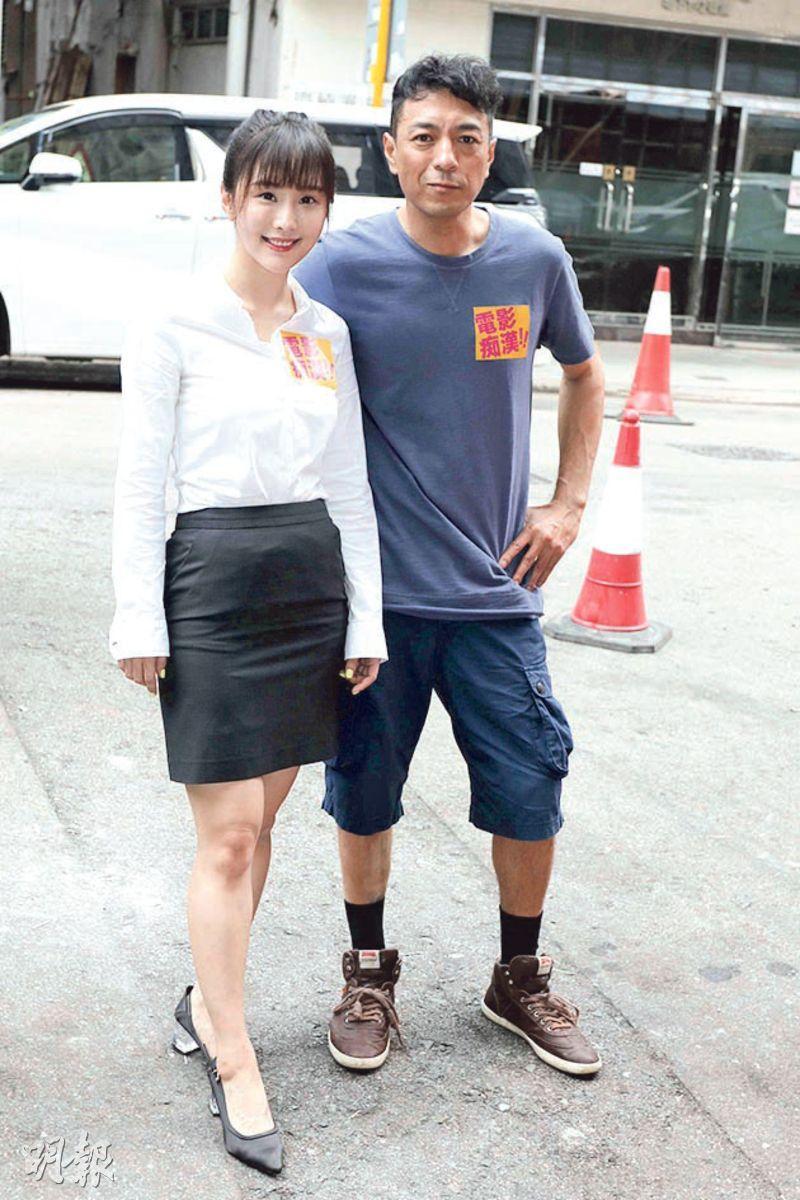 DaDa Chan will get rough with Philip Keung
courtesy of mingpao.com
New film DIN YING CHI HONG (FILM FANATIC) yesterday started production. New director Chui Chi Yiu, actors Philip Keung Ho Man, Fish Liew (Liu Chi Yu), Endy Chow Kwok Yin and DaDa Chan Jing attended.
Hak Jai played the lead for the first time. He admitted that he was very anxious about having to "carry the heavy load" for the first time. Now he finally learned to adjust. He revealed that now he has four films on hand, one of which will be shot in the Mainland. Thus he will have to commute, despite the hardship it will still be a type of motivation. In DIN Hak Jai played an Alzheimer's Disease patient. He felt that amnesia and insanity was close, so he had to put more effort into grasping the precise performance. Liu Chi Yu also said that she was very happy to work with Brother Hak because she already watched his performance at age 2. Their relationship in the film was mysterious. She even hoped to be able to sing the theme song with Brother Hak.
DaDa will play an officer worker and be paired with Chow Kwok Yin. However because her boyfriend is immature she projects her rage onto her cousin Keung Ho Man with punches and kicks. DaDa joked that she was looking forward to this film. DaDa did not look much different, she revealed that during the period she went on vacation with her family. She also studied in England and Japan. Actually the director asked her to put on light make up and even without make up. Yesterday she only had eye liners and light make up so she would feel a little more real.