courtesy of on.cc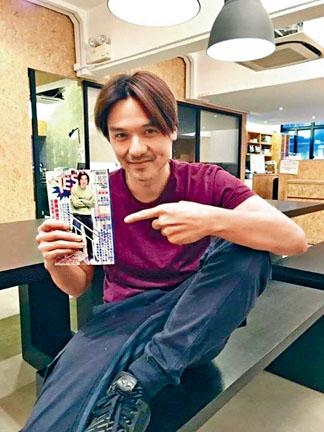 courtesy of singtao.com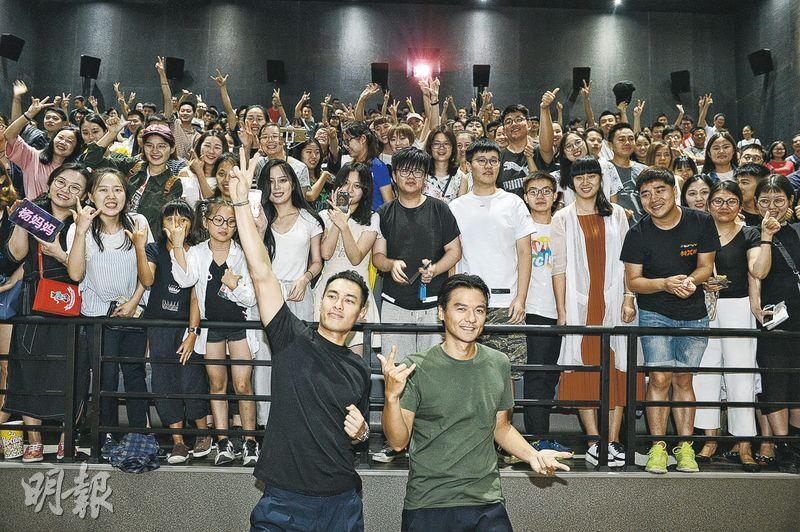 Tony Yang and Stephen Fung are popular at promotions
courtesy of mingpao.com
The Stephen Fung Tak Lun directed THE ADVENTURERS (HUP DOH LUEN MUN) after only 4 days of release in the Mainland has already exceeded 100 million RMB at the box office. Despite strong competition from WOLF WARRIOR 2 the film still made over 100 million, Stephen admitted that he already treated it like "mission accomplished". The film will open on the 22nd in Hong Kong.
Recently Stephen with Tony Yang and Mainland actor Sha Yi went to Fuzhou, Zhengzhou and Ningbo to promote. The audience was very enthusiastic. Stephen said that the audience reaction was rather strong and felt that all characters were rather appropriately arranged. They even recommended friends to go to the movies as well. The audience also praised the funny scenes in the film, especially when Shu Qi slapped Tony Yang. The audience joked that Director Fung got jealous and added the scene. In addition, many viewers praised how well maintained Stephen has been. He did not change much from BISHONEN. They persuaded him to return to on camera work. Stephen said that currently he rather enjoyed the position of a director.
Stephen's mother was from Ningbo. While promoting in this city he felt extra familiar. He even said that he tried some of the famous "Ningbo glutenous balls".
Many viewers were concerned with Andy Lau Tak Wa's health condition. Stephen answered for him. "Actually Brother Wa's condition is great, he only needs time to recover completely. No one needs to worry."