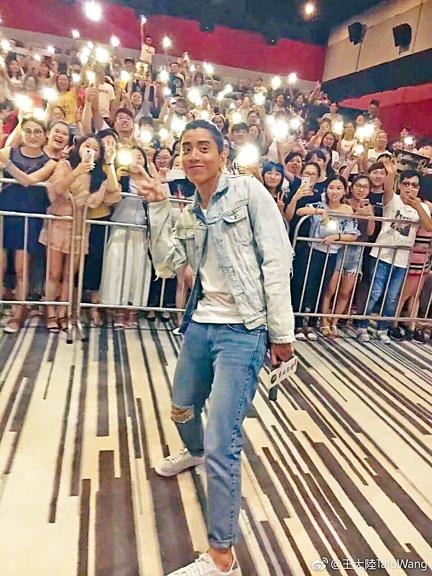 courtesy of singtao.com
The film THE LEGEND OF THE NAGA PEARL will be released Thursday. Darren Wang played a smart thief with his pet. He teamed up with the Zhang Tianai played constable and the Sheng Guansen played naive prince to fight over the Naga Pearl with the Simon Yam Tat Wa played villain.
To perform more convincingly, Darren Wang studied with veteran action director Ku Huan-Chiu. Darren Wang said, "My character is a sweet talking thief, unlike me at all. I am very responsible!" Darren Wang's character was an orphan, because his right palm would emit light he became a monster. His only friend was his pet, which was a post production "computer generated actor". During the shoot Darren Wang had to act with the air. No wonder he said, "Movement, looks, expressions and dialogue coordination has to be perfect. It is as difficult as wire work and action scenes."