courtesy of on.cc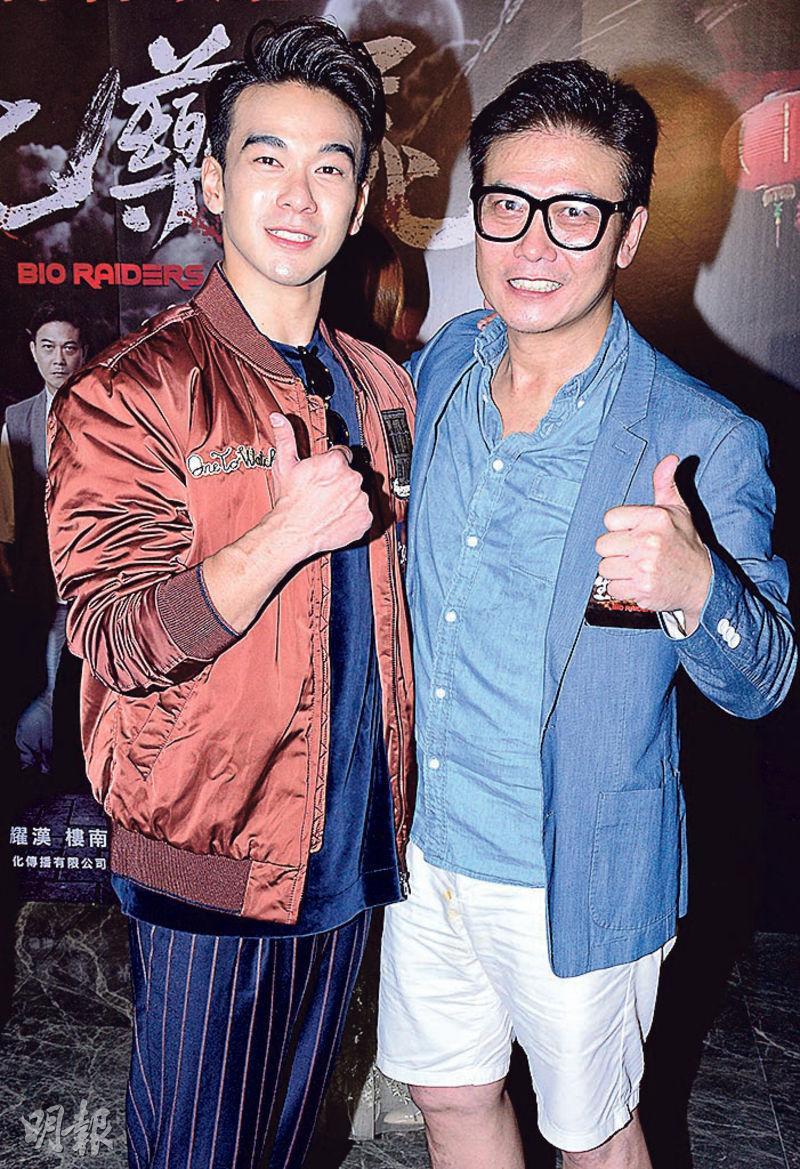 Son and father Andrew Pong and Chin Siu Ho work together on a film for the first time and become closer
courtesy of mingpao.com
Chin Siu Ho and his son Andrew Pong Kingfung two nights ago attended the charity premiere of BIO RAIDERS (SUN FA YEUK SI). Speaking of the father and son pair's first film, Siu Ho said that it had two firsts, he was the executive producer for the first time and it was his first film with Kingfung.
Siu Ho admitted that when Kingfung was little they did not have much contact and were a little estranged, but after making this film they became much closer. Recently he heard his son called him Daddy, he was so happy that he was shaking. He said that he has never gone on vacation with Kingfung. Earlier when they promoted in Beijing, they had the rare occasion to turn work into play. He said, "In my mind he still is a kid, in the brink of an eye he is already 27. He is much more mature. Later we will promote in Singapore and Malaysia, then we can go on vacation together again."
When Kingfung learned that Siu Ho was shaking when he was called Daddy, Kingfung joked, "Really? I am very happy to work with Daddy too. When I was little I thought about whether I would have a chance to work together as father and son, but I thought I would work with Uncle Chin Kar Lok. I would never imagine that I would be able to act with Daddy in my third film." Siu Ho looked forward to promote overseas with him. Kingfung said, "I value family as well, I have never lacked fatherly love. Although Daddy didn't teach me kung fu, but when I was little Uncle taught me to the hand stand. He even stole Daddy's favorite Ultraman toy for me to play with."