courtesy of on.cc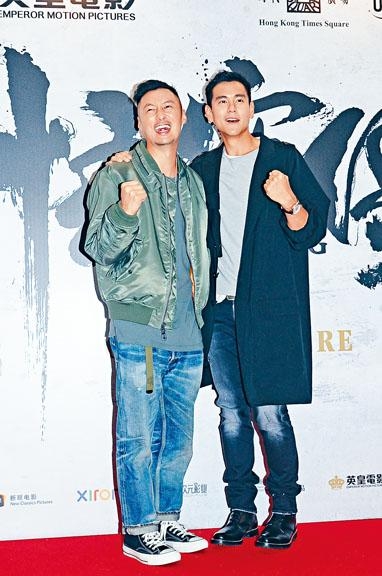 courtesy of singtao.com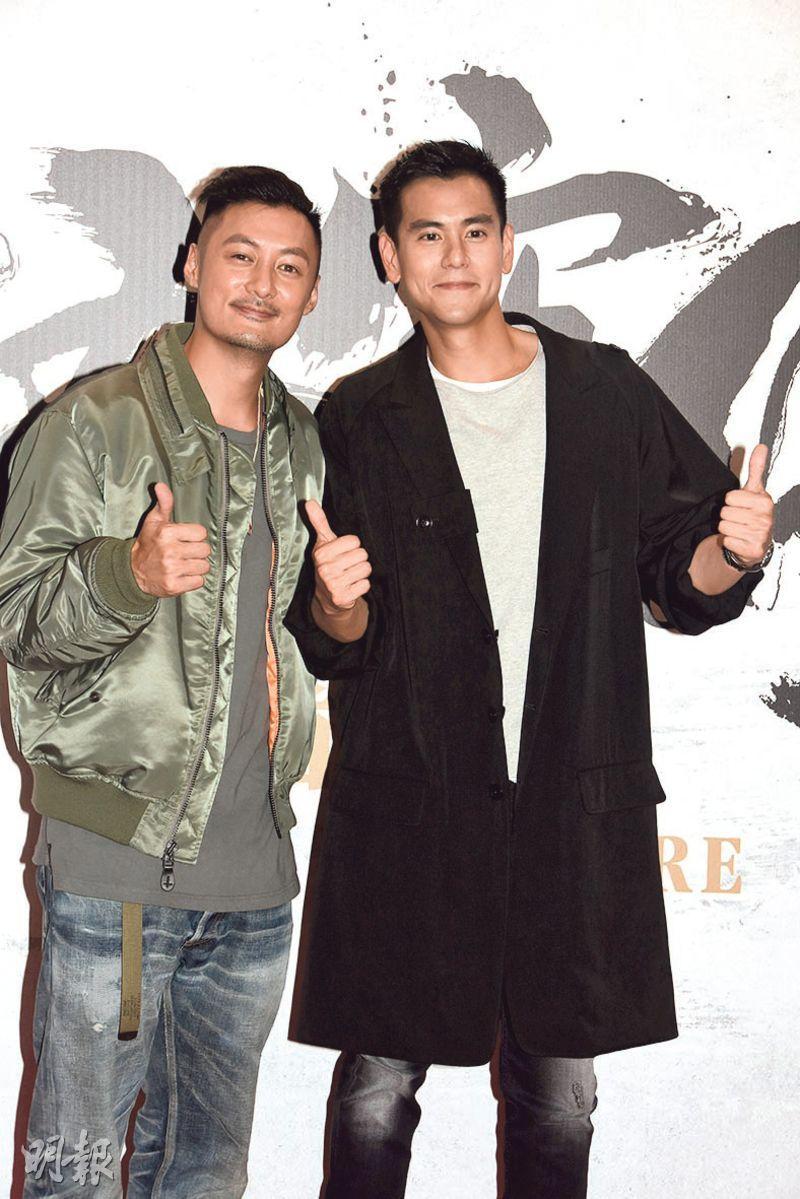 Shawn Yue and Eddie Peng wish for box office success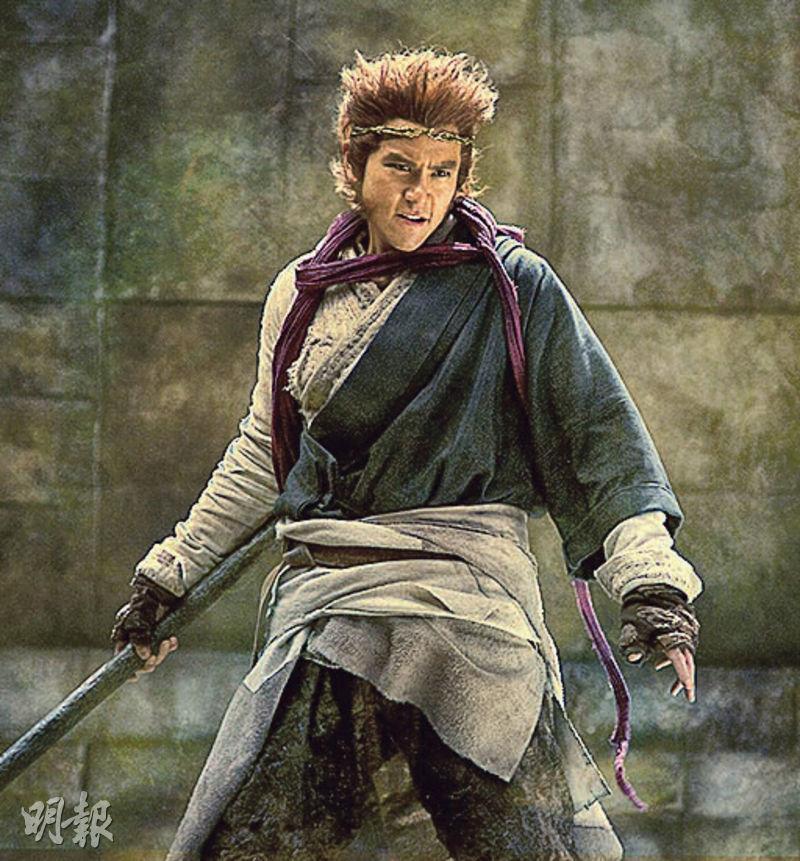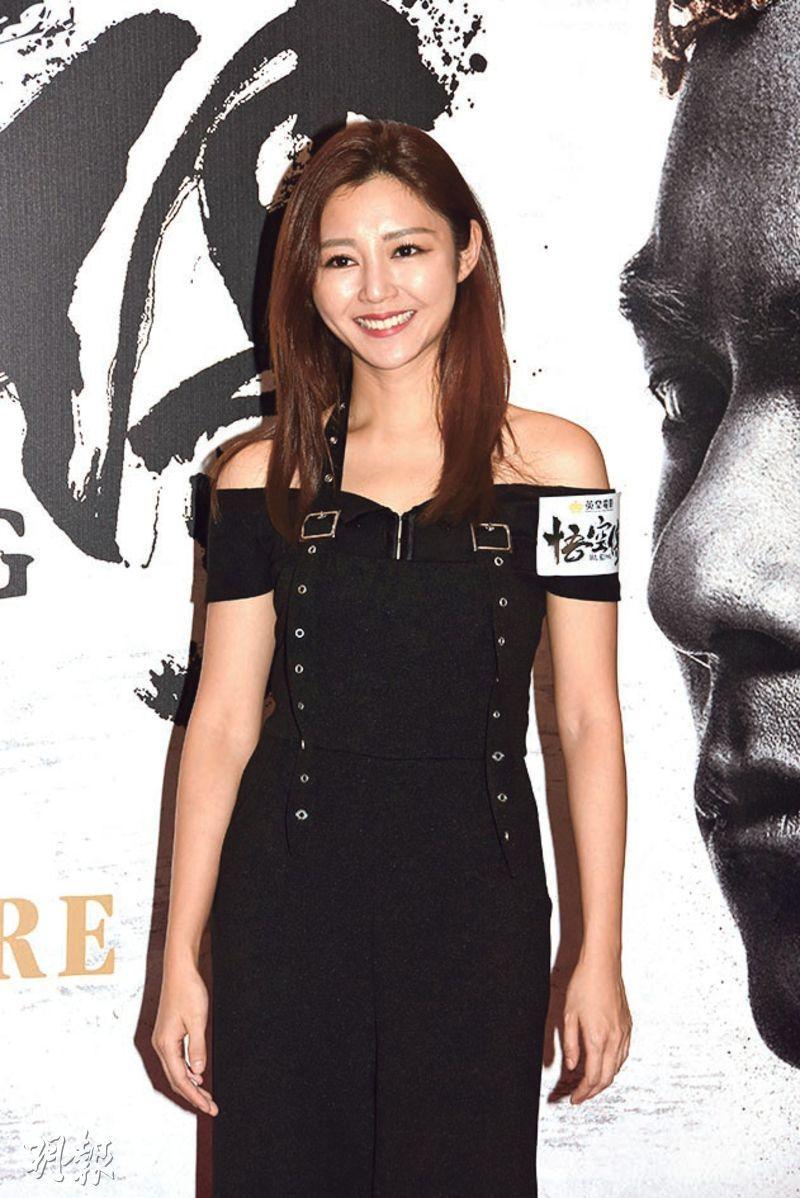 Michelle Wai worries about personality split from working on four movies at once.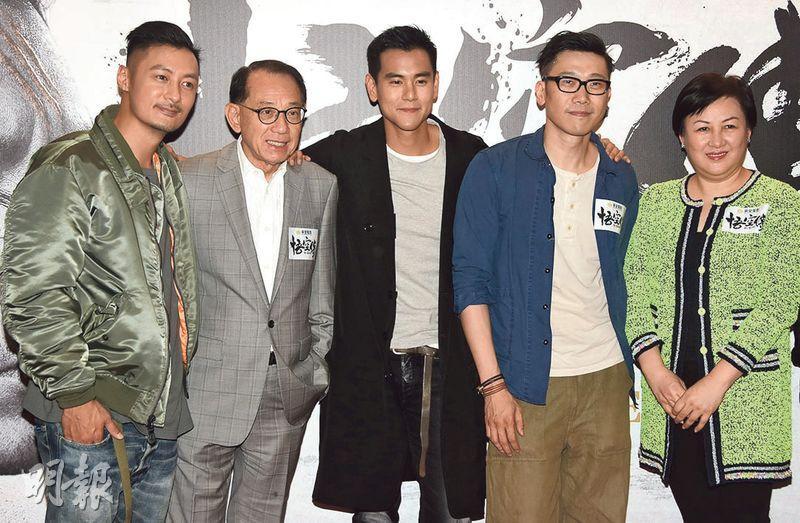 Boss Albert Yeung and his wife appear with Shawn Yue, Eddie Peng and director Derek Kwok
courtesy of mingpao.com
Shawn Yue Man Lok, Eddie Peng Yu-Yan and Derek Kwok Chi Kin two nights ago went first to Mongkok for a WU KONG event then to Causeway Bay for its premiere. Film boss Dr. Albert Yeung Sau Sing and his wife Lu Xiaoman along with the director and the actors celebrated the film's 700 million Mainland box office. Also on hand were Michelle Wai Sze Nga, Bryant Mak Chi Lok, Ronald Cheng King Kei and his wife.
Lok Jai and Eddie were interviewed together. Some praised Eddie was the "most handsome pretty monkey king" online. Eddie asked, "Has anyone said that? 15 years ago when I worked with Lok Jai on TOMORROW no one said I was handsome. Working together again on film, I don't care about the result, the box office because I have put in an effort." Lok Jai praised Eddie as the tallest and the most handsome pretty monkey king, but Sun Wukong should be short. Eddie said that he did not feel he was handsome, someone else said that. He had to thank his parents and the director for shooting him so well.
Playing Yang Jin in the film, Yue Man Lok was also said that the Erlang Shen with the biggest chest. Lok Jai said, "No one played him before. So I admitted that already. (Peter Ho Yun Tung played the same character before?) He is the heavyweight, I am the featherweight. He is bigger." He said that now he still has chest muscles. Has his girlfriend touched his chest? Lok Jai said, "I am not telling you, but she saw the movie in Taiwan and felt bad for me. She works out herself, and understands that it's very hard to keep being big for a long time."
Wai Sze Nga revealed that she will have to make four movies in the second half of the year, luckily they will all be comedies. Her characters and appearances will all be different so she was not afraid of confusing them. The funniest was that people thought she was going crazy, as she constantly hid to the room to yell and talk to herself. Mommy heard two voices from the room outside and thought she thought a guy home. Later she realized that she was only rehearsing, but she worried that she would be too in character and become schizophrenic. Sze Nga said that she was the happiest to hear one of the films will shoot on location in Tokyo for a month. The plan will be to leave in October. Her father already said that he wanted to go with her.