Alan Tam gets a kick out of seeing Sam Hui twist with the dancers
Sam Hui cracks up when he sees Alan Tam sneaks a bite from the roast pig
courtesy of on.cc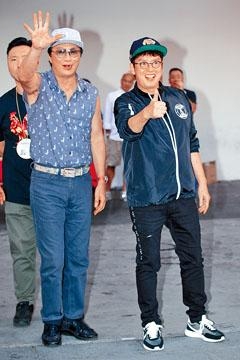 courtesy of singtao.com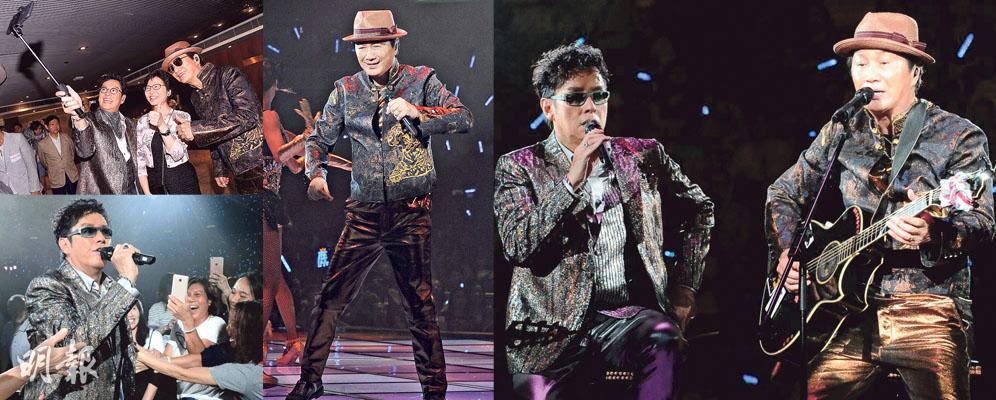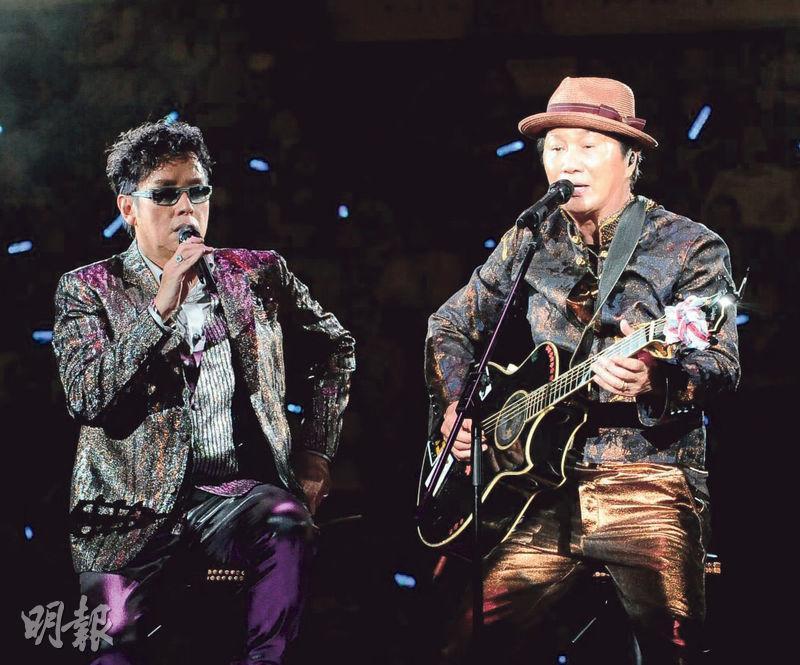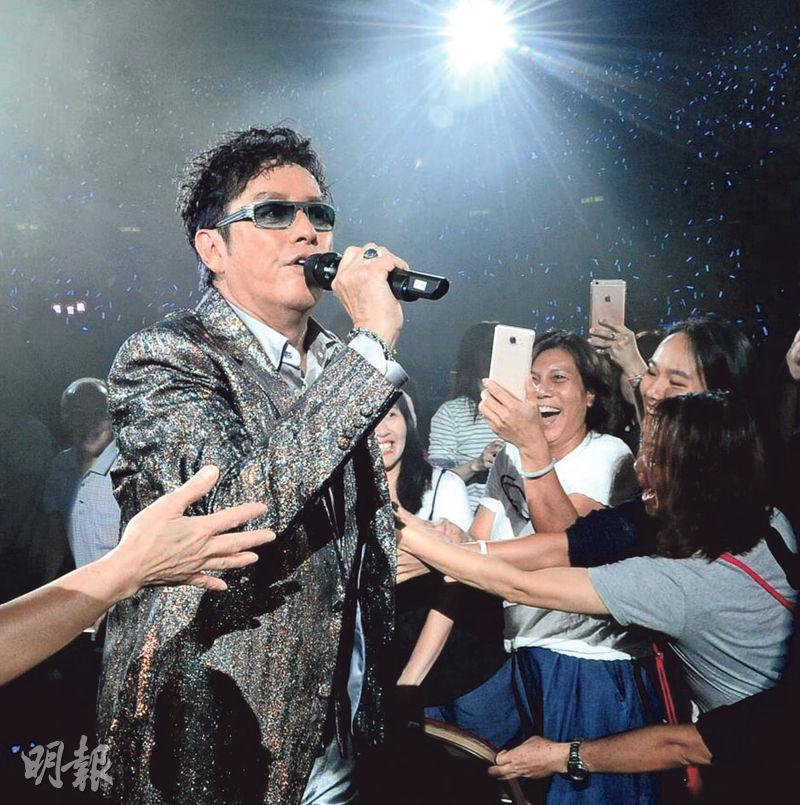 Alan Tam would only shake hands and turn down kisses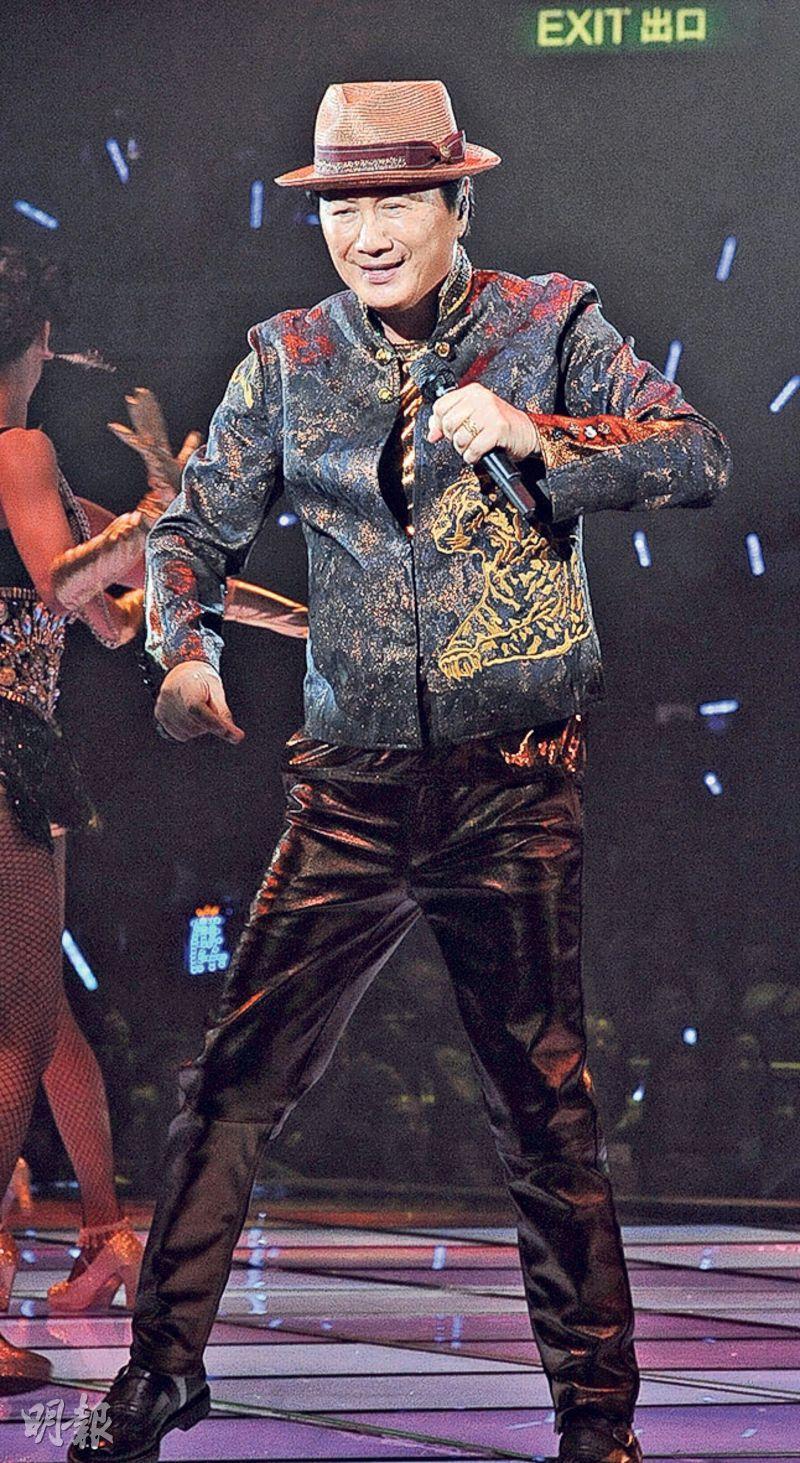 Sam Hui is moved to dance a few steps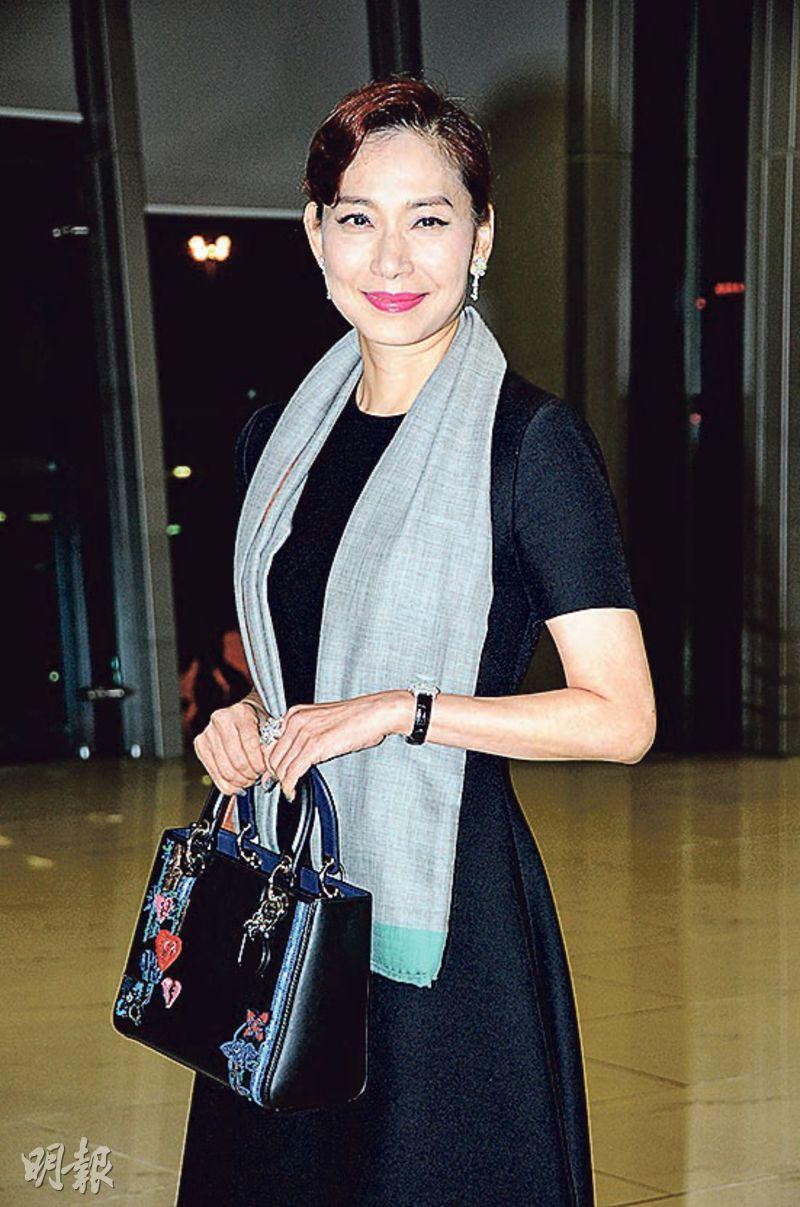 Cally Kwong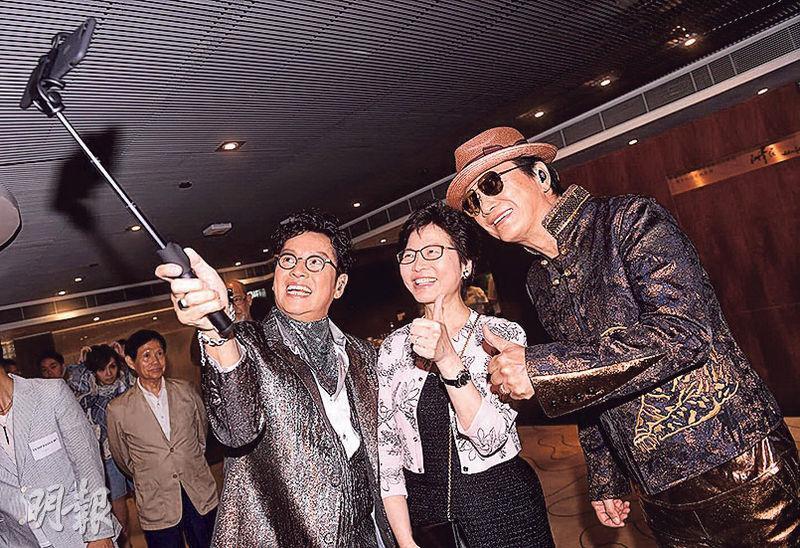 Before the show Alan Tam takes a selfie stick for selfie with Chief Executive Lam Cheng and Sam Hui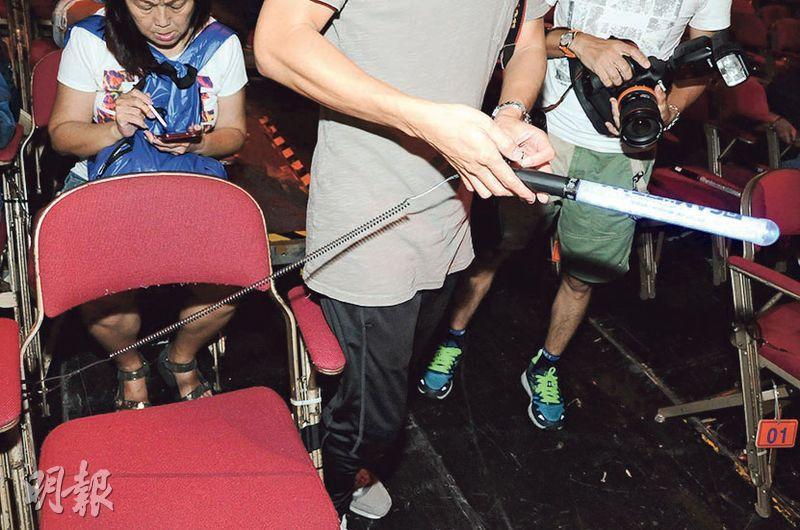 No viewer is permitted to take the glow sticks home
courtesy of mingpao.com
The Music Impact production organized, God song Sam Hui Koo Kit and the music industry Principal Alan Tam Wing Lun performed 12 show SAM AND TAM HAPPY TOGETHER CONCERT opened last night at the Hong Kong Coliseum. Chief Executive Carrie Lam Cheng Yuet Ngor, Cally Kwong Mei Wan, Nancy Sit Ka Yin, Hacken Lee Hak Kun, Eric Tsang Chi Wai came to show their support. The stage had a four point star design. The show opened with a Michael Hui Koon Man video, in which Hui Koon Man said that he only likes two singers in his lifetime, one was Sam and the other was Tam. He also said that he has never seen the two of them sing together in his life, so he was very excited and even asked the audience not to play with their phones all night. Instead they should passionately cheer to welcome them.
Appearing in gold and silver suits, Sam and Alan first sang a round of classic songs, including Sam on the guitar and Alan on the piano for a duet of IMAGINE, LONG AND WINDING ROAD. When they sang ACES GO PLACES, Sam even realized that Sister Ka Yin was in the audience. Later he and Alan danced, but their dance looked like morning exercises. When they sang LOOK AT LIFE AND LAUGH and FUN IS THE MOST IMPORTANT, they went all over the venue and immediately the temperature rose. After the songs they even thanked the fans.
Later they shared their opening show emotions. Sam praised fans for their excitement and asked everyone to chant the slogan, "Sam and Tam, Better Friends Than A Band, Tonight We Have Plenty to Jam, Fans' Tongues Go Lam Lam (licking their chops)." Alan excitedly said that after half a century he finally got to work with his idol Sam. He even said that as soon as the concert news hit a ticket grab fever and an uproar arose. At the same time he also praised Sam's TWIN STAR LOVE SONG was very poetic. Fans also were very thoughtful as they teamed up for a giant "Sam" and "Tam" light signs.
Alan said, "I finally get how Hacken feels when he performs with me, performs with an idol. Hacken is here tonight too. Hacken, I get it! Although half a century has passed us by, we have plenty of time. I am 25 this year, you are at most 28. As soon as you say we are doing a show the ticket grab started. We really have to thank all of you."
Alan said that fans felt they have four things in common, they have a a lot of Cantonese songs, their fans are passionate, they both started in bands and grew up in housing estates. Sam immediately said, "We are also beautiful men!" Alan said, "There is a lot of competition out there, a lot of young fresh meat. However young fresh meat is still meat, they don't last. We are different, we are luncheon meat. Whenever we are open we are good to eat, because we have preservatives."
Sam said that Chief Executive Lam Cheng Yuet Ngor was their "super fan" and requested SILENCE IS GOLDEN to be dedicated to her. Sam said, "I am afraid that she has to leave song, so I have to dedicate it to her earlier. I hope you would stay to the end. She went to the same school as me, singing for my junior colleague is my favorite thing to do." Lam Cheng excitedly stood up in the audience and waved like a little fan.
Before the show Sam and Alan first conducted a worship ceremony out the HK Coliseum and attracted almost 100 fans. Some even requested songs. After the ceremony, Alan could not wait to have the roast pig as he picked up the knife and cut. Then he cut some pork crackling for Sam. Sam hinted to Sam that he did not eat roast pig but finally took the crackling because he did not want to disappoint Alan. However he did not try anything.