courtesy of on.cc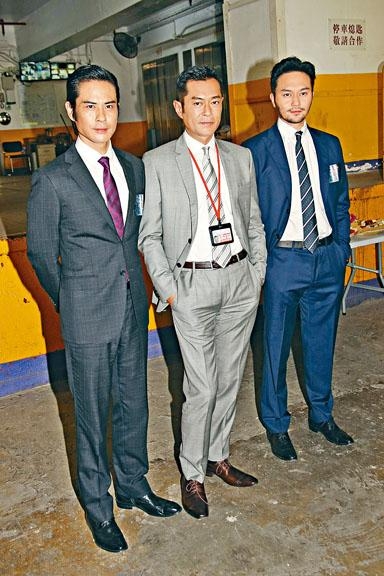 courtesy of singtao.com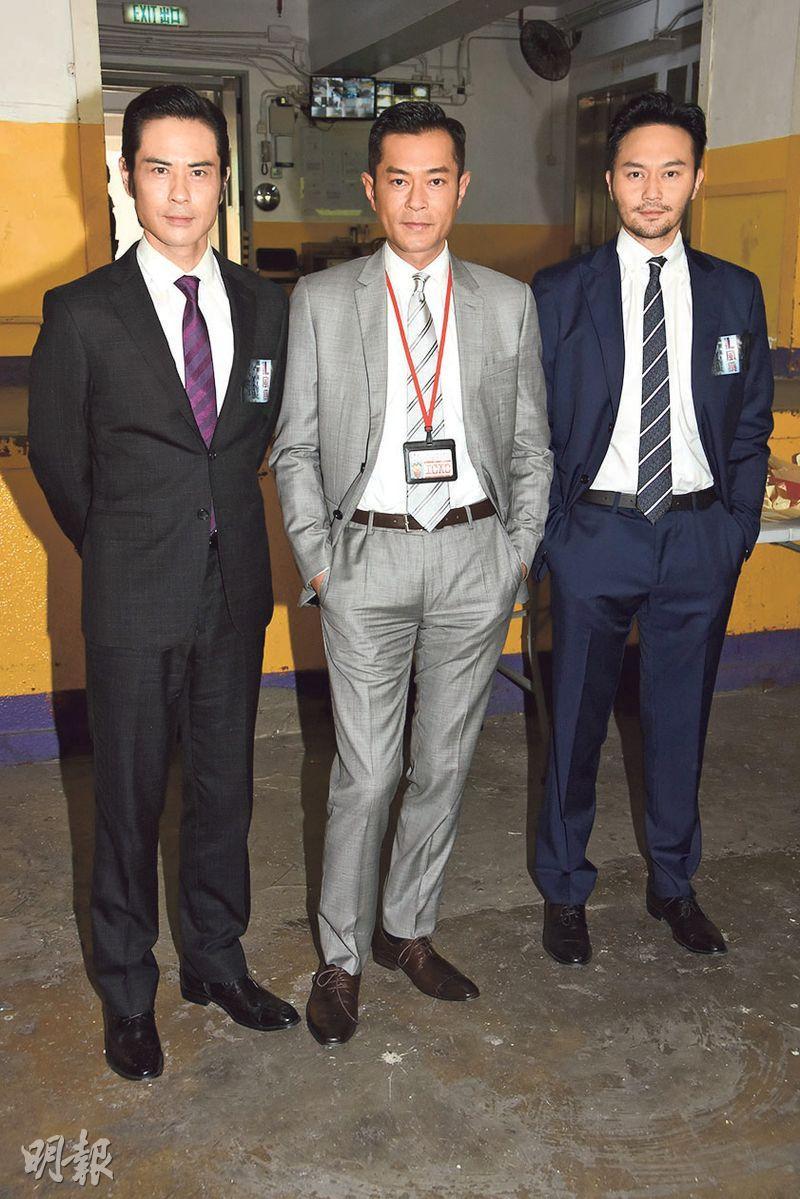 Kevin Cheng praises his girlfriend Grace Chan's cooking
courtesy of mingpao.com
The film L STORM (L FUNG BO) yesterday held a production start worship ceremony in Tuen Mun. Boss Raymond Wong Pak Ming, director David Lam Tak Lun, actors Louis Koo Tin Lok, Julian Cheung Chi Lam, Kevin Cheng Ka Wing, Stephy Tang Lai Yan and Toby Chan Ting Yan attended. Goo Jai and his new co-star Ka Wing worked in the heat and were sweating bullets, but when Goo Jai learned that he would have a car chase he already looked forward to it before it was even shot.
In L STORM, Koo Tin Lok and Cheng Ka Wing both played ICAC but Goo Jai was investigated him. Cheung Chi Lam played a cop, after escaping death in the previous installment he got a promotion as he assisted Goo Jai in the investigation.
Ka Wing over a decade ago already worked with Chilam on the series POINT OF NO RETURN, but it was his first collaboration with Goo Jai. Goo Jai joked that he only found out from the shoot that Ka Wing was very sweaty. Yesterday in a sealed building and without air conditioning they shot a scene with three pages of dialogue in suits. Indeed it was very rough. Ka Wing admitted that he was sweating like a waterfall.
In the film all three lead actors have action scenes. Goo Jai joked that ICAC did not have any hand to hand combat, but he would have a car chase that he would personally perform. Goo Jai said, "I don't normally drive, this time I get to drive so I am very happy. I am not worried about the danger because the shoot would take place without road blocks. I will be able to fly as fast as I want!"
Chilam in the film also had gunfight scenes, but he was not afraid of the dangerous because he trusted in the Hong Kong professional team. In addition, Goo Jai even had a brawl with bad guys on a boat. Ka Wing said that he participated as well but he only "helped". Goo Jai's two co-stars praised how well he fought. Was he such a good fighter only after Sammo Hung Kam Bo's special training? Goo Jai only smiled and nodded.
In addition, Chilam this time grew facial hair for the performance. He said that his wife Anita Yuen Wing Yee would not like it more, now she would not permit him to shave. Responsible for attack Chilam at home, his son Demon Child (Morton) continued to make fun of him. Speaking of his 48th birthday on the 15th, Ka Wing revealed that he and girlfriend Grace Chan Hoi Lam dined at home. Ka Wing said, "Of course it was delicious, how can you ask like that? However it really was delicious. She cooked Western dishes and slow cooked a salmon steak."
Fellow August birthday boy Chilam will celebrate his 46th birthday on the 27th. He already booked a vacation but asked friends not to arrange any surprise party, because he would definitely get upset. He would rather they arranged a mahjong match. Was he keeping his wife out? Chilam said, "We will open another table, it would be the best for her to play too!" Did his mahjong friend Aaron Kwok Fu Sing return to Hong Kong yet? Chilam said that he did not know because they were both busy on their own.
Tang Lai Yan in L STORM played a "private shoot" model, but she would not need to be too sexy. In the film she was a little dumb and trusting. She ended up owing money because she tried to have a little too much fun, and accidentally made Koo Tin Lok the target of the police.
Would she and Goo Jai have any romance? Stephy said that in the film they would help each other and thus set off spark, but instead they had some car chases and street running scenes. Stephy dyed her hair for the role. Did she want to look younger for the character? She said that she has dyed her hair many times. Because the director said that the actors would be in dark colored suits, he would like her scenes to have a little more color. However she was playing a cop in another film, so she had to spray her hair dark again before she would perform again.
Stephy recently has been working for the first time with Cheng Ka Wing and his girlfriend Chan Hoi Lam. Did Ka Wing ask her to take care of his girlfriend? Stephy said, "No, he instead asked when Grace would perform!" Although now she was working on both films day and night, Stephy admitted that she was able to handle them physically. Instead she worried that she was no longer young and her skin condition would deteriorate.
In addition, Patrick Kong (Yip Lim Sum)'s "Ah Bo" character now stars Carina Lau Ka Ling in the finale. Stephy said that Yip Lim Sum mentioned that to her. "This is very special, actually I only play Ah Bo more. You can't say anyone is replacing anyone. Because Ah Bo is not just one character, the feeling is it is a type of spirit, an image of feminine strength. With Lau Ka Ling it would be a great ending!"