WOLF WARRIOR 2 is accused of ripping of an internet novel, as it turns out the write of the novel is the screen writer of the film.
courtesy of on.cc
Wu Jing wants to focus on his next film and thus has not agreed to promote in Hong Kong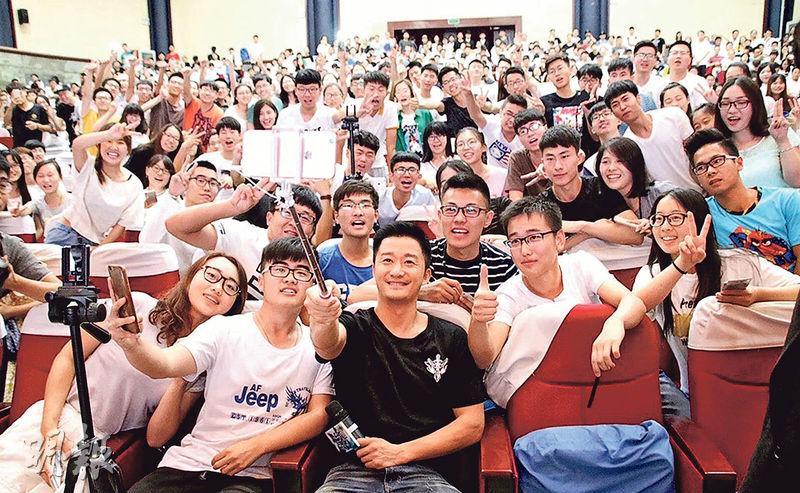 courtesy of mingpao.com
The Wu Jing directed and starred WOLF WARRIOR 2 (JIN LONG 2) exceeded 5.2 billion RMB at the Mainland box office to become the Mainland's highest grossing Chinese film in history; its Hong Kong release was rumored and finally confirmed to be on September 7th. In the past, Wu Jing has come to Hong Kong to make movies and promote many times. However because Wu Jing stated that he hoped to focus on his next film, he has not replied to whether he would promote in Hong Kong.
WOLF WARRIOR 2's Hong Kong rights went to Universe. Boss Daneil Lam Siu Ming was asked if he had any anticipation for its Hong Kong release. He said that the film remained very strong in the Mainland so its Hong Kong release early next month would be expected to follow the trend. As for whether it would break box office record, he said, "We will try our best!" Lam Siu Ming said that he did not invest in this film but he was happy for the bosses who did. Would future films fight to be the next WOLF WARRIOR 2? Lam Siu Ming said that the subject would be very hard to write, Hong Kong screen writers would have no idea how to write it. Wu Jing lived with the military for two years before he was able to depict that sentiment. Thus he felt that Hong Kong audience would accept it as well.
Wu Jing earlier stated in a Xinhua Agency interview, "After today, I don't want to accept another interview because my life needs recharging." Despite the box office record, Wu Jing felt that the various extreme challenges in the film was his greatest wealth. "In terms of action, from above water to below, the shot was done in one take. No one was able to do it but I did; tank drifting battle has never been done in a foreign film. The Chinese did it first, I feel proud." He even stressed that he was no hero, but a filmmaker; he only wanted through the image of the Chinese People's Liberation Army to display a type of sincerity, a type of responsibility and sense of duty that a man should have, the indomitable spirit of the Chinese soldier, and not Wu Jing as a hero who never dies.
He said after his success, everything returned to zero for him. In other words he must start all over. He said, "Every martial artist wants to start an era, to me, my life just started."