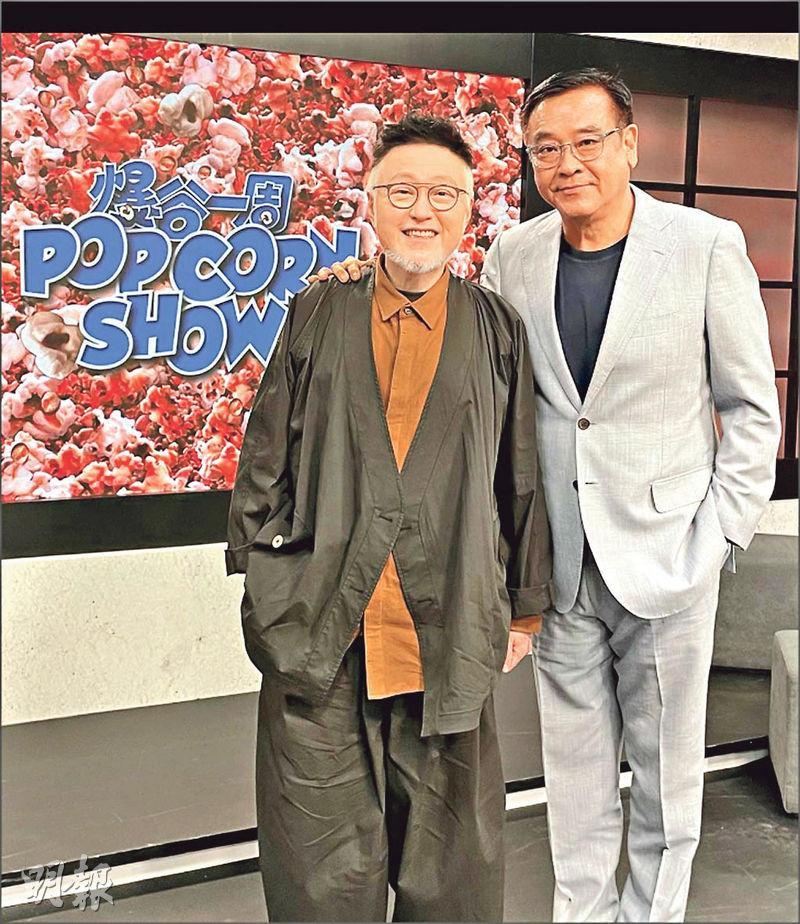 Derek Yee appears on Vincent Kok's program and talks about the Hong Kong Film Awards
courtesy of mingpao.com
The 40th Hong Kong Film Awards would take place on July 17th. The Vincent Kok Tak Chiu host ViuTV program POPCORN SHOW two nights ago spoke with the Hong Kong Film Awards president Derek Yee Tung Sing, director Kearen Pang Sau Wai and several behind the scene rising stars. Pang Sau Wai said that the Hong Kong Film Awards would be this year's largest event, so she would dress up for the occasion. Yee Tung Sing joked, "Isn't that the TVB music program? I don't know, I haven't watched TVB in 30 years, but my whole family works at TVB." Yee Tung Sing started a young martial art actor at Shaw, his brothers Paul Chun Pui and John Chiang Dai Wai have close relationships with TVB. His niece Lesley Chiang Lai Man is also a TVB contract artist.
Speaking of the Hong Kong Film Awards, Yee Tung Sing said that voter signatures confirmed the ballots. Then the accounting firm would verify and count them. He stressed that the results were absolutely fair. Even board of directors members on the eve of the award show might not know. He admitted that in the award's early years, investors perhaps had a dark hand over the film industry and wanted to interfere with the results but came up with nothing. Kok Tak Chiu asked if better connections made campaigning for votes easier? Yee Tung Sing joked, "People who dislike me wouldn't vote for me. Back then I beat (Stephen) Chow Sing Chi. I had more friends than he did, so I had an edge." Yee Tung Sing with the film ONE NITE IN MONGKOK (WONG GOK HAK YEH) was nominated with Stephen Chow Sing Chi's KUNG FU HUSTLE (GONG FU) at the 24th Hong Kong Film Awards and vied for the Best Director and Best Screenplay awards. In the end Yee Tung Sing won the two awards while KUNG FU HUSTLE won Best Film.