For the week ending Sunday, June 4 2023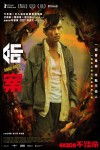 10 MAD FATE
AKA : FATAL FATE
Can : Ming Ong
d. Soi Cheang Pou Soi
Gordon Lam Ka Tung, Lokman Yeung,
Berg Ng Yin Yip, Peter Chan Cham Man, Ng Wing Sze,
Bonnie Wong Man Wai, Ko Tin Lung
Rating : IIB
Length : 109 mins.
Opening February 19 2023 at the Berlin Film Festival
Opening March 30 2023 at the Hong Kong International Film Festival
Opening April 20 2023
Opening April 27 2023 at the Udine Far East Film Festival
Site :
https://www.berlinale.de/en/2023/programme/202307420.html
Site :
https://www.hkiff.org.hk/film/getdetail?fid=2358
[ HONG KONG INTERNATIONAL FILM FESTIVAL ]
When a fortune teller predicts that a psychopath is destined to commit murder, he uses the powers of feng shui and metaphysics to change the course of events. A thematic continuation of his classic films about the neverending struggle between fate and free will, Soi Cheang delivers a gripping thriller with intensity and panache, powered by producer Johnnie To and screenwriter Yau Nai-hoi. Gordon Lam and Lokman Yeung are extraordinary as two men standing at the edge of sanity, as they fight an invisible enemy. Berlinale Special.
[ BERLIN INTERNATIONAL FILM FESTIVAL ]
The sky above Hong Kong is not just heavy with clouds and rain, it also contains astral signs and dark omens in this esoteric neo-noir. In a radical and counter-intuitive move, rather than having the characters' trajectories converge towards the end, the plot instead knits their fates together from the start. Crossing paths at the scene of a heinous crime in a brothel are the serial killer perpetrator and the upstanding detective chasing him, but also a delivery boy obsessed with blood and knives and an occultist feng shui master who had predicted the victim's gory fate without being able to prevent it. The last two quickly form an unlikely pair, and this transforms the film into a surreal, hyperkinetic, expressionist buddy thriller. The horoscopes confirm that the boy will soon succumb to his bloodthirsty temptations, but to redeem past failures and save him from his fate, the fortune teller is willing to do anything. As the investigations gather pace, the pair sinks into delirium in a whirlwind of superstitions, rituals and distortions, against a backdrop of an alchemical metropolis.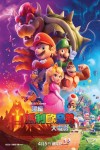 9 THE SUPER MARIO BROS. MOVIE
d. Aaron Horvath, Michael Jelenic
Illumination Animation
English Voices: Chris Pratt, Anya Taylor-Joy, Charlie Day,
Jack Black, Seth Rogen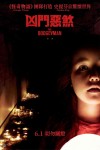 8 THE BOOGEYMAN
d. Rob Savage
Sophie Thatcher, Chris Messina, Vivien Lyra Blair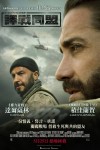 7 THE CONVENANT
d. Guy Ritchie
Jake Gyllenhaal, Dar Salim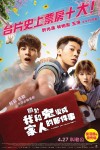 6 MARRY MY DEAD BODY
Can : Guan Yu Ngor Wor Gwai Bin Sing Ga Yun Dik Na Gein Si
d. Cheng Wei-hao
Greg Hsu Kuang-Han, Austin Lin, Gingle Wang,
Tsai Chen-nan, Tuo Tsung-hua, Ma Nieh-hsien
Rating : IIB
Length : 129 mins.
Opening April 1 2023 at the Hong Kong International Film Festival
Opening April 27 2023

[ HONG KONG INTERNATIONAL FILM FESTIVAL ]
During a pursuit, homophobic police officer Ming-Han inadvertently picks a red envelope off the ground and becomes roped into a ghost marriage with a dead man named Mao-Mao. To get rid of his ghostly groom, Ming-Han agrees to help Mao-Mao find the culprit behind his death. Previously best known for scaring audiences with The Tag-Along series, director Cheng Wei-Hao proves himself to be one of the best genre directors in Taiwan cinema with a rambunctious high-concept comedy that has the comic energy of an old-school Hollywood farce.

[ BROADWAY CIRCUIT ]
Ming-Han is a passionate policeman in a muscular shape. One day, in the process of arresting a criminal with his beautiful colleague - Zi-Qing, Ming-Han accidentally picks up a red envelope, and a group of people suddenly jumps out to call him "son in law". They ask him to get married with their dead child, who is a dead guy! It is impossible for Ming-Han to accept this decision. However, he doesn't expect to be in misfortune since then. What is even more terrifying is that he begins to see his ghost husband Mao-Mao that scares Ming-Han to death. Therefore, Ming-Han visits a great master to get rid of Mao-Mao. The master tells him that he must get married to Mao-Mao and check Mao-Mao's wish lists; otherwise, Mao-Mao will follow him forever. To get rid of Mao-Mao, Ming-Han has no choice but to help him fulfill all his wishes; at the same time, Mao-Mao also acts like Ming-Han's partner to help him with the investigation of drug smuggling. A fantasy journey full of laughter and tears between a straight man and a gay ghost has begun.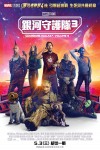 5 GUARDIANS OF THE GALAXY VOLUME 3
d. d. James Gunn
Illumination Animation
Chris Pratt, Zoe Saldana, Dave Bautista, Karen Gillien,
Pom Klementieff, Sean Gunn, Chukwudi Iwuji,
Will Poulter, Elizabeth Debicki, Sylvester Stallone
English Voices: Vin Diesel, Bradley Cooper, Maria Bakalova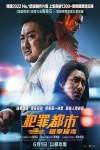 4 THE ROUNDUP: NO WAY OUT
d. Lee Sang-yong
Don Lee, Lee Jun-hyuk, Aoki Munetaka
Rating : IIA
Length : 105 mins.
Opening June 1 2023
Trailer :
https://youtu.be/ZKODaTi7Suk
[ BROADWAY CIRCUIT ]
The monster cop Ma Seok-do returns—
This time, to the Metro Investigations!
Seven years after the roundup in Vietnam, Ma Seok-do joins a new squad to investigate a murder case. Soon, he finds out this case involves busting a synthetic drug and starts to dig deeper...
Meanwhile, the guy behind it all—Joo Sung-chul—doesn't stop looking for trouble, and the Japanese drug distributors, Ricky and his gang, come to Korea to join the chaos. Things are just about to get out of hand...
It's time to wipe out the bastards again—
If they want trouble, give 'em trouble!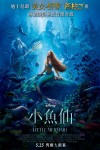 3 THE LITTLE MERMAID
d. Rob Marshall
Halle Bailey, Jonah Hauer-King, Melissa McCarthy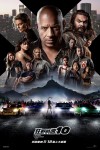 2 FAST AND FURIOUS 10
d. Louis Leterrier
Vin Diesel, Michelle Rodriguez, Tyrese Gibson,
Chris "Ludacris" Bridges, Jason Momoa, Nathalie Emmanuel,
Jordana Brewster, John Cena, Jason Statham,
Sung Kang, Alan Ritchson, Daniela Melchior,
Scott Eastwood, Helen Mirren, Charlize Theron,
Brie Larson, Rita Moreno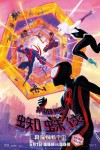 1 SPIDER-MAN: ACROSS THE SPIDER-VERSE
d. Joaquim Dos Santos, Kemp Powers, Justin K. Thompson
Sony Animation
English Voice: Shameik Moore, Hailee Steinfeld,
Brian Tyree Henry, Luna Lauren Velez, Jake Johnson,
Jason Schwartzman, Issa Rae, Karan Soni,
Daniel Kaluuya, Oscar Issac