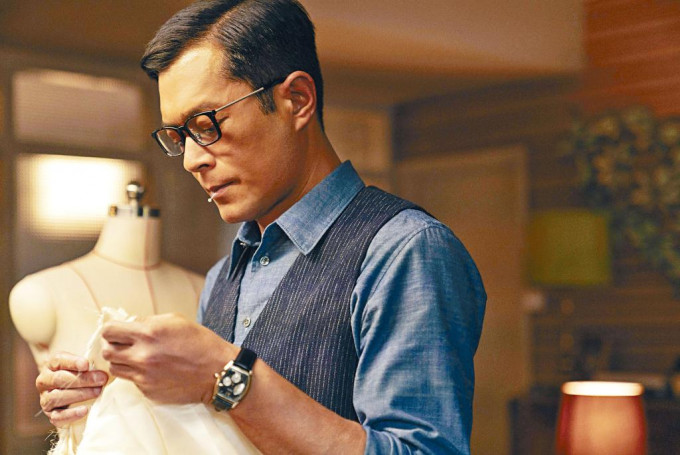 Louis Koo states that it is important for ANITA to remember Anita Mui
courtesy of singtao.com
RAGING FIRE's Nicholas Tse receives raves for his villain role
"Double nominee" Gordon Lam and DRIFTING's Francis Ng both are favorites
Giving her all in her LIMBO performance, Cya Liu will compete against the great elder Gong Li
Louis Koo and Tse Kwan Ho have won Hong Kong Film Award and Golden Horse Award Best Actor respectively
courtesy of on.cc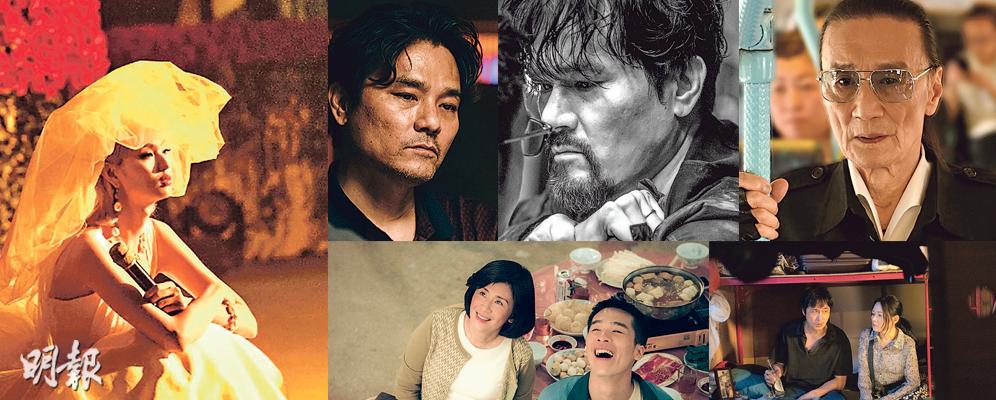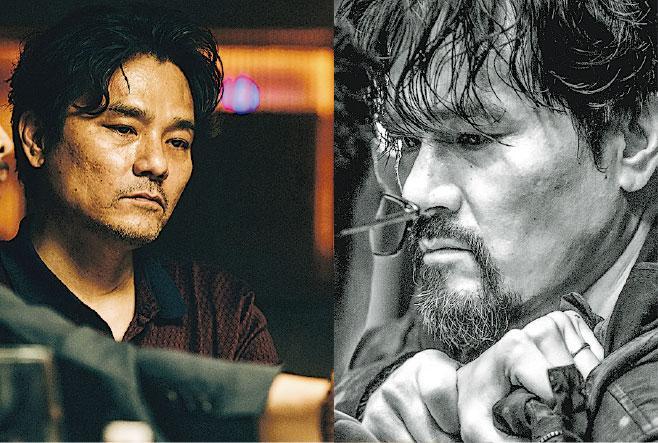 Gordon Lam is nominated for Best Actor with HAND ROLLED CIGARETTE and LIMBO, the latter of which leads the nominations with 14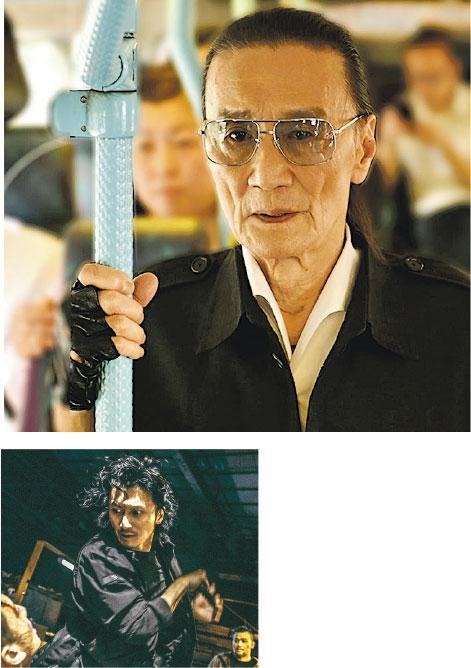 RAGING FIRE has 8 nominations, but not Nicholas Tse for Best Actor. He would be unable to compete against his father Patrick Tse for the prize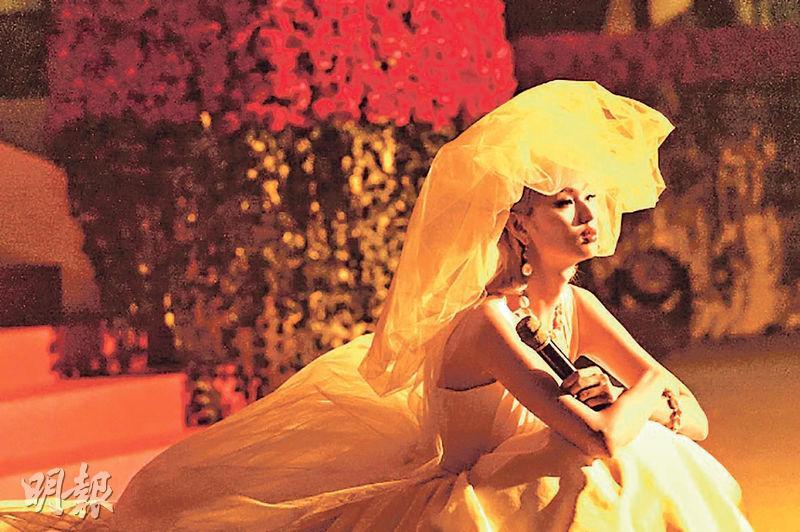 Last year's big box office hit ANITA receives 12 nominations. Louise Wong is nominated for both Best Actress and Best New Performer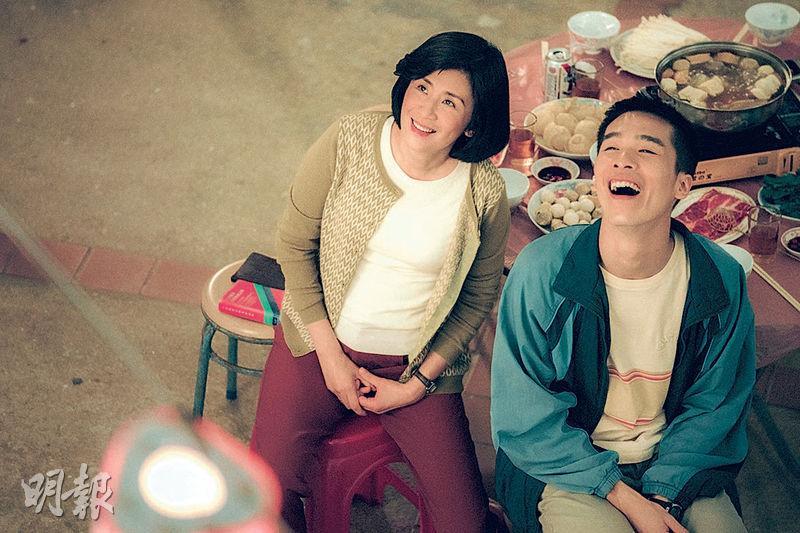 ZERO TO HERO's Sandra Ng and Leung Chung Hang will vie for Best Actress and Best Actor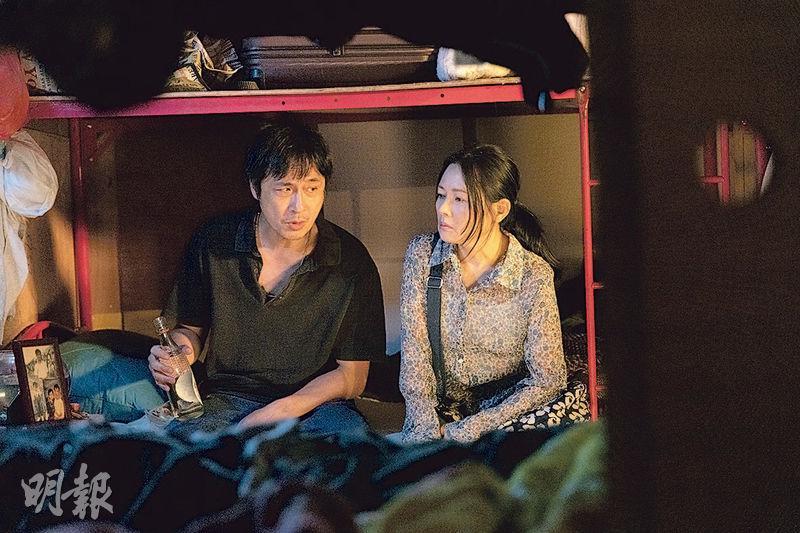 The Francis Ng and Loletta Lee starred DRIFTING has 11 nomintions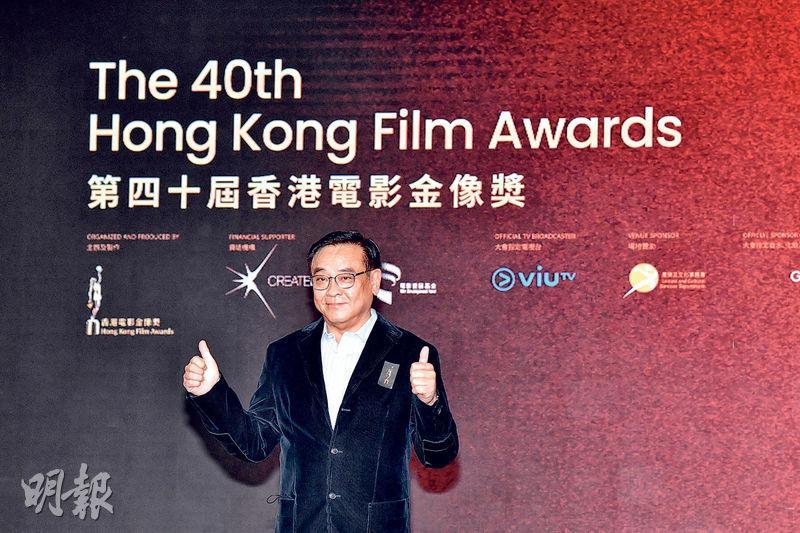 Derek Yee says that the Hong Kong Film Awards may be postponed due to the pandemic, but not cancelled.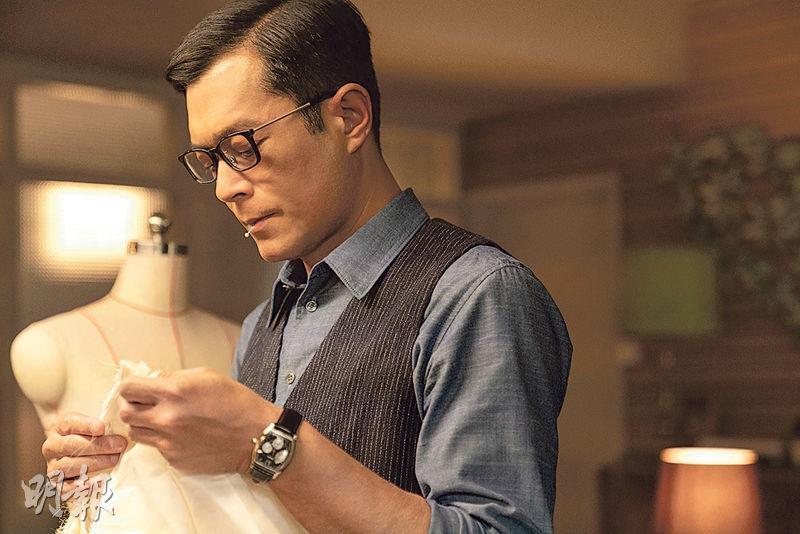 Best Supporting Actor nominee Louis Koo is honored to be nominated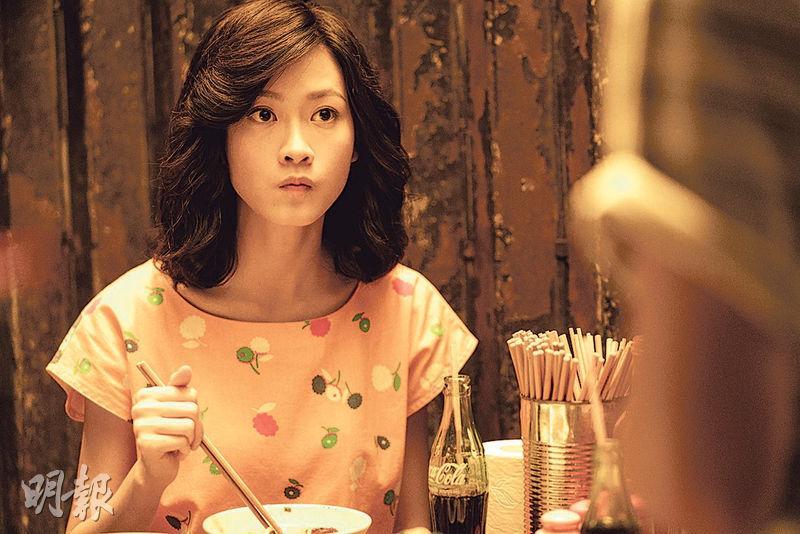 Fish Liew with ANITA (pictured) and LIMBO receive two Best Supporting Actress nominations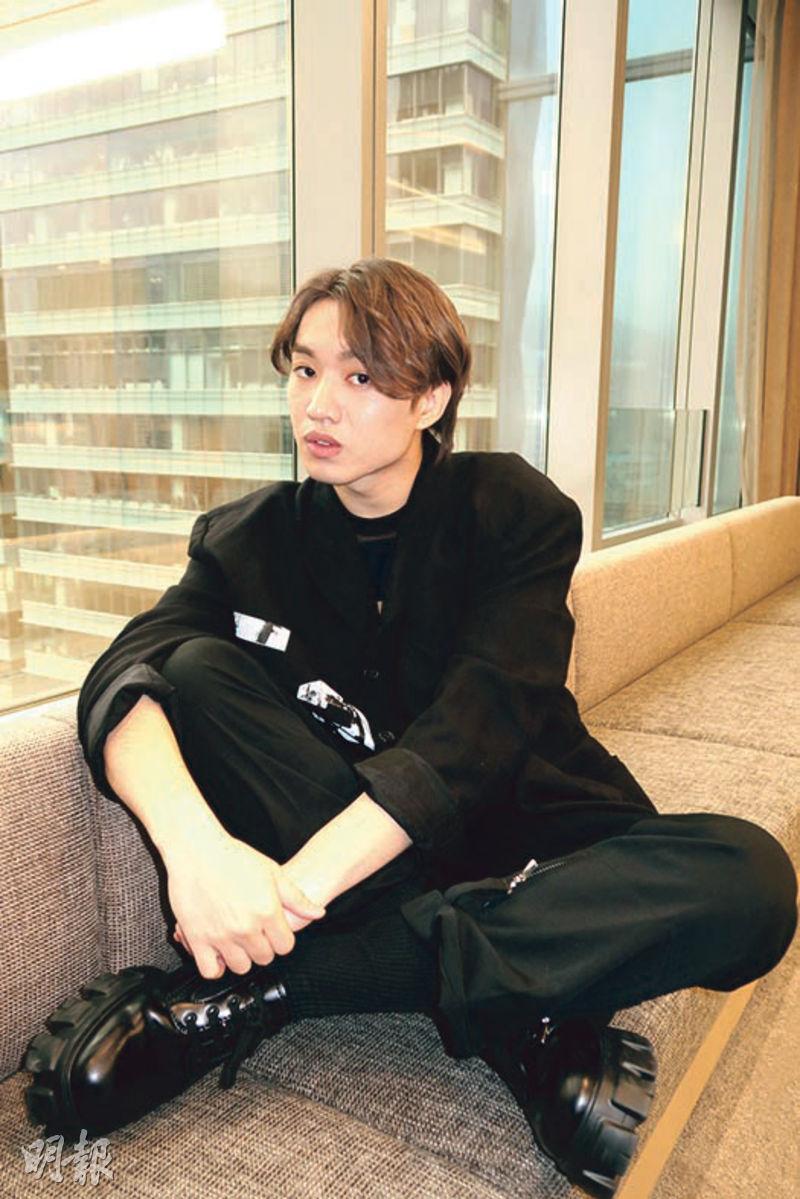 MIRROR's Jer Lau is nominated for Best Original Song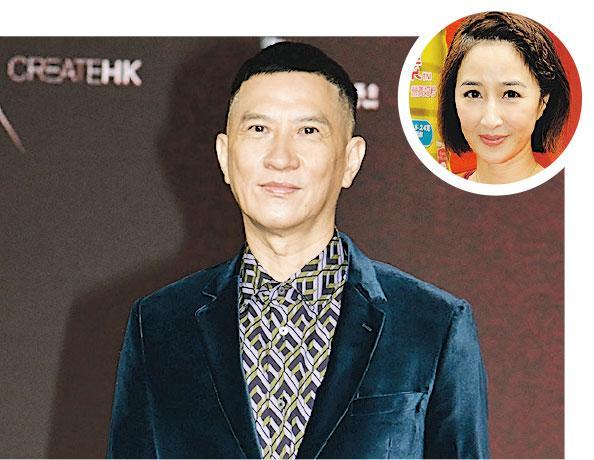 Announcing the Hong Kong Film Awards nominations yesterday, Nick Cheung has been going on hikes and walks with his wife Esther Ho during the pandemic
courtesy of mingpao.com
The 40th Hong Kong Film Awards yesterday afternoon announced its nominations. At the press conference the Hong Kong Film Awards Best Actor Nick Cheung Ka Fai and Kearen Pang announced the nominees in the 19 categories. The film LIMBO (JI CHI) received 14 nominations. The highest grossing Hong Kong film last year ANITA also tightly followed with 12 nominations. The Chen Kaige, Tsui Hark and Dante Lam Chiu Yin directed propaganda film THE BATTLE AT LAKE CHANGJIN received Best Editing, Best Sound Design and Best Visual Effects nominations. First time Best Actor nominee Patrick Tse Yin was amazed by how wonderful film has been, while after years without an ward Sandra Ng Kwan Yu admitted that she would really like to win Best Actress.
This year's Best Actor nominees were Tse Yin (Sei Gor), Gordon Lam Ka Tung, Leung Chung Hang and Francis Ng Chun Yu. Nominated for TIME (SAT CHOOK GOR WONG FUN), Sei Gor said, "When I got into the business there wasn't a Hong Kong Film Award yet. When it happened I was already reducing my production. I thought since three years ago I received the Lifetime Achievement Award, lifetime? I wouldn't have a chance? I never expected that this year I would have a chance to be nominated. This is how wonderful film is. I want to thank Tin Lap Chau (his character), thank Choi Fung '(Petrina) Fung Bo Bo' for the TIME together. I want to thank the audience even more for supporting a movie with such heart."
The Hong Kong Film Award Best Actor Lam Ka Tung received two Best Actor nominations and seemed to have a bigger chance to win. He was also nominated for Best Screenplay with Ho Ching Yi for TIME. Ka Tung said after receiving the good news. "Of course I am happy, the happiest is Sei Gor got the Best Actor nomination. Chung Suet Ying also was nominated for Best Supporting Actress and Best New Performer. I have to give special thanks to the entire team. Everyone who participated all gave a lot of trust. In the future we have to keep working hard, hope to perform even better, so the future would have even more good films and cultivate even more new comers."
Nominated for Best Actor and Best New Performer with ZERO TO HERO (MAMA DIK SUN KEI SIU JI), Leung Chung Hang said, "Thank you Director for your trust. Often I felt he believed in me more than I believe in myself. Thank you Ng Kwan Yu for your appreciation, giving me this valuable opportunity to perform. Thank you (Louis) Cheung Kai Chung, Chung Suet Ying, (Locker) Lam Ka Hei and Brother (Chin) Siu Ho, they are good co-stars I really couldn't be without. Thank you Wai Jai (So Wa Wai), So Ma for making this story happen with your lives. They are the real heroes. I hope ZERO TO HERO would be able to bring a little encouragement to the people of Hong Kong during this difficult time."
Best Actress nominees were Chrissie Chau Sau Na, Louise Wong Dan Nei, Cya Liu, Ng Kwan Yu and Gong Li. Ng Kwan Yu was nominated for ZERO TO HERO. When she learned that the film received 9 nominations she got emotional and broke down, congratulating her two sons in the film on their Best Actor, Best Supporting Actor and Best New Performer nominations. "I have already stepped halfway behind the film scene, the nomination is a huge encouragement for me. In 1999 I won the 18th Hong Kong Film Awards Best Actress. Since then although I have been nominated I never won. After over 20 years, now I really want to win again. I want to continue my ROAD OF WONDER, now I would start campaigning for votes and attend audience appreciation events. I hope everyone would support us."
Making her film debut, Wong Dan Nei with ANITA received Best Actress and Best New Actor nominations. She responded, "Already nominated for Best New Performer and Best Actress with my first film, I never would have thought about it. I learned a lot from this film. I am really grateful to the team. I feel this nomination is only because of them. I would keep working hard. No matter how it would turn out I would be very grateful. Thank you very much to viewers for their support. No wonder what I would keep working hard, and make even more good movies on the performing art journey for everyone."
Nominated for MADALENA, Chau Sau Na happily said, "I am already very happy with the nomination. The Hong Kong Film Award nomination is very meaningful to me because when the film was in production the pandemic began, recently the pandemic arose again in Hong Kong. It has been very tough, hearing the news of the nomination I feel a little different. Now I am making a movie, in the scene I just woke up. I too want to know whether I am still asleep and dreaming!"
In Mainland, Cya Liu said, "After making LIMBO, I am not afraid of unable to make another movie. My professional career also has no regret, because running into a good role is too hard. Because of LIMBO, I am more confident in being an actor and I was encouraged to keep walking to now; as for whether I would win, it would depend on whether my 'Wang Tao' is so lucky."
ANITA's Longman Leung, RAGING FIRE's Benny Chan Muk Sing, LEAP's Peter Chan Ho Sun, LIMBO's Soi Cheang Pou Soi and KEEP ROLLING's Man Lim Chung would compete for Best Director. Longman Leung said, "I believe this nomination isn't my personal honor. I look forward to the pandemic being able to pass soon, movies would be able to be shown at cinemas and we would be able to see each other again on the big screen." Man Lim Chung was nominated for Best New Director and Best Director and felt honored. He also urged Hong Kong people to pay more attention to documentary films.
Louis Koo Tin Lok with ANITA received the Best Supporting Actor nomination. "ANITA for me and many people is an enormously meaningful movie that remembered Sister Mui, so I feel especially happy and honored about the Best Supporting Actor nomination for this film. In addition I really hope everyone would unite so the pandemic would ease soon in Hong Kong, every business and industry would get back on track as soon as possible, I wish everyone good health."
Fung Ho Yeung was surprised to be nominated for Best New Performer and Best Supporting Actor. "It's already enough for everyone to like my performance. I am grateful to have run into this movie of positive energy." Fellow Best New Performer nominee Will Or Wai Lam said that he was already very happy to be able to be nominated for Best Supporting Actor with Tse Kwan Ho, which he considered a recognition.
Fish Liew Chi Yu received two Best Supporting Actress nominations for ANITA and LIMBO. She expressed that she was very happy. She gave special thanks to the two films' cast and crew, including Lam Ka Tung, Sister Ann (Mui Oi Fong), Sister Mui, Gor Gor (Leslie Cheung Kwok Wing) and others in Heaven. She even hoped for a great showing at the Hong Kong Film Awards, to be able to "dress up" and walk the red carpet with the team.
Nina Paw Hee Ching with CAUGHT IN TIME (CHUI BO) received the Best Supporting Actress nomination. She happily said, "I am very happy and very surprised, my role in the film wasn't much, but I have support from friends. I really am very grateful to everyone!"
DRIFTING (JOOK SHU PIU LAU)'s Loletta Lee Lai Chun thanked all the voters who voted for her. "I am much happier about being nominated in Hong Kong than anywhere else. DRIFTING has brought me the recognition to start anew. As a Hong Kong actor, seeing so many new actors nominated this year I wish the new force would extend the light of Hong Kong film!"
As for Best Original Film song, the Nicholas Tse Ting Fung sang RAGING FIRE's song DEAD LOCK will battle the MIRROR member Jer Lau Ying Ting sang ZERO TO HERO's ROAD OF WONDER, Endy Chow Kwok Yin and Hang Jai @ ToNick sang ONE SECOND CHAMPION's THE ORIGINAL INTENTION OF TIME, THE WAY WE KEEP DANCING (KONG MO MAI 3)'s song WELCOME TO THIS CITY, and the Wong HinYan sang DRIFTING (SHOOK SHUI PIU LAU).
Jer said that he was super honored to be nominated, and very happy to have this opportunity. Hang Jai (Chiu Sin Hang) would also compete for Best New Director with ONE SECOND CHAMPION. "Thank you to friends who are still working hard in the industry, everyone who is safeguarding Hong Kong. I wish the pandemic would ease soon, cinemas would open again soon, stay tough!"
THE WAY WE KEEP DANCING's singer Heyo said, "Learning about WELCOME TO THIS CITY's Hong Kong Film Award nomination for Best Original Film Song is something that is very rare. Due to the pandemic, this Hong Kong Film Award is also the first time that two years of Hong Kong films would gather as one."
The 40th Hong Kong Film Awards was originally scheduled for last year, but due to the novel coronavirus it was suspended. This year would be the first two year Hong Kong Film Award. Although recently the fifth wave of the pandemic spread shockingly fast, the Hong Kong Film Awards Board of Directors after a meeting said that this year's award presentation could not be postponed again. For now a physical award show is slated to take place as scheduled on April 17th, the format however would depend on how the pandemic would progress. Yesterday the even first held a press conference to announce the nominees in the 19 categories.
The Hong Kong Film Awards president Derek Yee Tung Sing announced on the stage that this year 1,683 people were eligible to vote for the Hong Kong Film Awards, 982 ballots were cast. The turn out rate was 58.35, 2% less than the previous year. However the number of voters were more than last year, about which he was still pleased. Thus he also urged his colleagues to be even more enthusiastic in the second round voting. Yee Tung Sing mentioned that because this year would already be the two years in one award presentation, even though the pandemic continued he still hoped to hold a physical award show on April 17th as scheduled. Each award show would require around 8 figures in production budget. The event in November last year already began to put its saving into the preparation. The saving would only be enough for one award show. Thus in the future it would still rely on Create Hong Kong and the Film Development Fund's funding allocation for assistance. The amount would be within HK$ 10 million, depending on the production cost required every year. He also admitted that in recent years the number of film sponsors has already been drastically reduced.
Yee Tung Sing revealed that although the award show has been scheduled for April 17th, the government closed public facilities in the recent tighteningly of pandemic prevention measures. The usual venue, the Cultural Center, might not be able to be used. "Then we would put a plan B in action and change venues. Last year we have already scouted venues many times last year. We may choose the KITEC; but actually after holding it so many years at the Cultural Center, the award show would be in better control." With the pandemic prevention measures tightening and the "vaccine pass" on the way, would the winners need to be vaccinated to be able to accept the award on the stage? Yee Tung Sing replied, "We can't force anyone to be vaccinated. This would be an individual case, and could only be left to the creative team to handle the on stage scene!" He also said that the Hong Kong Film Award Board of Directors also discussed the worst case scenario. IF the pandemic would remain severe in mid April, the winners could only be announced online like for the 39th.
Announcing the Hong Kong Film Award nominees, Cheung Ka Fai praised all the nominees for their excellent performance. As for his picks for Best Actor and Actress, he said, "Everyone performed very well, the worst is I am not among them. I would keep working hard." Ka Fai joked that if the opportunity would arise, he would want to play a female role to compete for Best Actress. However since he has not watched all of the nominees' movies, picking too soon would be unfair.
As for the pandemic, Ka Fai admitted that he understood how everyone felt. "I know everyone seems like nothing to be done, it has been very stressful. We can only think tomorrow will be better and magnify anything happy in order to prevent disturbance from negative emotions." Under the pandemic Ka Fai said that he had more time to spend with his family, his relationship with is wife even improved. "Our relationship improved, because the friction period passed very early on. Now at home my daughter would do her homework on the computer, I would hike with my wife like when we were dating. The feeling is great." As for work, Ka Fai revealed that in April he would work on a new detective film in the Mainland. In addition the film he would direct would still need some pre production work. Speaking of the required quarantine period in the Mainland, Ka Fai chuckled and said, "Has anyone served in the 'quarantine prison' yet? I have once and it's great. This time I would find more videos of exercises that I would want to try and prepare a treadmill." Would he attend this year's Hong Kong Film Awards? Ka Fai said that it would depend on his schedule then. If the situation would permit he as a part of the film industry of course would attend in support.
THE 40TH HONG KONG FILM AWARDS NOMINATIONS
http://hkfaa.com/winnerlist.html
BEST FILM
RAGING FIRE
ANITA
LIMBO
ZERO TO HERO
DRIFTING
BEST DIRECTOR
Man Lim Chung (KEEP ROLLING)
Benny Chan (RAGING FIRE)
Longman Leung (ANITA)
Soi Cheang (LIMBO)
Peter Ho-Sun Chan (LEAP)
BEST SCREENPLAY
Ashley Cheung Yin Kei, Ho Siu Hong, Li Ho Tin, Ling Wai Chun (ONE SECOND CHAMPION)
Ho Ching Yi, Lam Ka Tung (TIME)
Au Kin Yee, Shum Kwan Sin (LIMBO)
Jimmy Wan, David Lo (ZERO TO HERO)
Jun Li (DRIFTING)
BEST ACTOR
Gordon Lam Ka Tung (HAND-ROLLED CIGARETTE)
Patrick Tse (TIME)
Gordon Lam Ka Tung (LIMBO)
Leung Chung Hang (ZERO TO HERO)
Francis Ng (DRIFTING)
BEST ACTRESS
Chrissie Chau (MADALENA)
Louise Wong (ANITA)
Cya Liu (LIMBO)
Sandra Ng (ZERO TO HERO)
Gong Li (LEAP)
BEST SUPPORTING ACTOR
Louis Koo (ANITA)
Lam Suet (TIME)
Fung Ho Yeung (ZERO TO HERO)
Will Or (DRIFTING)
Tse Kwan Ho (DRIFTING)
BEST SUPPORTING ACTRESS
Nina Paw Hee Ching (CAUGHT IN TIME)
Fish Liew (ANITA)
Chung Suet Ying (TIME)
Fish Liew (LIMBO)
Bai Lang (LEAP)
Lolette Lee (DRIFTING)
BEST NEW PERFORMER
Louise Wong (ANITA)
Chung Suet Ying (TIME)
Leung Chung Hang (ZERO TO HERO)
Fung Ho Yeung (ZERO TO HERO)
Will Or (DRIFTING)
BEST CINEMATOGRAPHY
Rick Lau (HAND ROLLED CIGARETTE)
Fung Yuen Man (RAGING FIRE)
Anthony Pun (ANITA)
Christopher Doyle, Kubbie Tsoi (LOVE AFTER LOVE)
Cheng Siu Keung (LIMBO)
BEST FILM EDITING
William Chang Suk Ping, Alan Lo (HAND-ROLLED CIGARETTE)
Chung Wai Chiu (SHOCK WAVE 2)
Mak Chi Sin, Li Dianshi, He Yongyi (BATTLE OF LAKE CHANGJIN)
Curran Pang (RAGING FIRE)
David Richardson (LIMBO)
BEST ART DIRECTION
Cheung Siu Hong, Yman Yiu (HAND ROLLED CIGARETTE)
Pater Wong (ANITA)
Zhao Hai (LOVE AFTER LOVE)
Kenneth Mak, Renee Wong (LIMBO)
Albert Poon Yick Sum (DRIFTING)
BEST COSTUME AND MAKE UP DESIGN
Cheung Siu Hong, Chan Chi Ching Dos Santos (HAND ROLLED CIGARETTE)
Bobo Ng Bo Ling (DYNASTY WARRIORS)
Dora Ng, Karen Yip (ANITA)
Emi Wada (LOVE AFTER LOVE)
Bruce Yu, Karen Yip (LIMBO)
BEST ACTION CHOREOGRAPHY
Leung Pok Yan (ONE SECOND CHAMPION)
Tang Sui Wa (HAND ROLLED CIGARETTE)
Li Chung Chi (SHOCK WAVE 2)
Donnie Yen, Ku Huen Chiu, Tanigaki Kenji, Li Chung Chi (RAGING FIRE)
Jack Wong Wai Leung (DRIFTING)
BEST ORIGINAL FILM SCORE
Chiu Tsang Hei, Andy Cheung (ANITA)
Ryuichi Sakamoto (LOVE AFTER LOVE)
Kenji Kawai (LIMBO)
Day Tai (ZERO TO HERO)
Wong Hin Yan (DRIFTING)
BEST ORIGINAL FILM SONG
THE ORIGINAL INTENTION OF TIME (ONE SECOND CHAMPION)
Composer:Endy Chow, Chiu Sin Hang@ToNick
Lyricist : Cheng Man
Vocal Artist:Endy Chow, Chiu Sin Hang@ToNick
WELCOME TO THIS CITY (THE WAY WE KEEP DANCING)
Composer:Day Tai, Heyo
Lyricist:Heyo, Afuc, Saville Chan
Vocal Artist:Heyo, Afuc, Lydia Lau, Jan Curious, Kids Choir-Ethan Tai, Sophia Tai, Yoyo Fan, Labroe Lee, Andrea Faith Chong
DEAD LOCK (RAGING FIRE)
Composer:Nicholas Tse
Lyricist:Qiao Xing
Vocal Artist:Nicholas Tse
ROAD OF WONDER (ZERO TO HERO)
Composer: Day Tai
Lyricist: Saville Chan
Vocal Artist:Jer Lau
DRIFTING (DRIFTING)
Composer, Lyricist, Vocal Artist:Wong Hin Yan
BEST SOUND DESIGN
Nip Kei Wing, Ip Siu Kei (SHOCK WAVE 2)
Wang Danrong, Steve Burgess, Yin Jie (THE BATTLE AT LAKE CHANGJIN)
Lee Yiu Keung George, Yiu Chun Hin, Kaikangwol Rungsakorn, Stan Yau (RAGING FIRE)
Tu Duu-Chih, Wu Shu-Yao (ANITA)
Nopawat Likitwong (LIMBO)
BEST VISUAL EFFECTS
Yee Kwok Leung, Garrett K Lam, Chiu Tak Piu, Loki Ho (SHOCK WAVE 2)
Tsui Hark, Dennis Yeung, Wang Lei (THE BATTLE AT LAKE CHANGJIN)
Leung Wai Man, Raymond Lim Hung Fung, Alex Diu King Wai, Hung Man Shi (RAGING FIRE)
Yee Kwok Leung, Garrett K Lam, Raymond Leung, Candy Hung (ANITA)
Garrett K Lam, Ho Man Lok, Diu King Wai (LIMBO)
BEST NEW DIRECTOR
Chiu Sin Hang (ONE SECOND CHAMPION)
Kin Long Chan (HAND ROLLED CIGARETTE)
Man Lim Chung (KEEP ROLLING)
Lau Ho Leung (CAUGHT IN TIME)
Jun Li (DRIFTING)
BEST ASIAN CHINESE LANGUAGE FILM
TILL WE MEET AGAIN
AMERICAN GIRL
MY MISSING VALENTINE