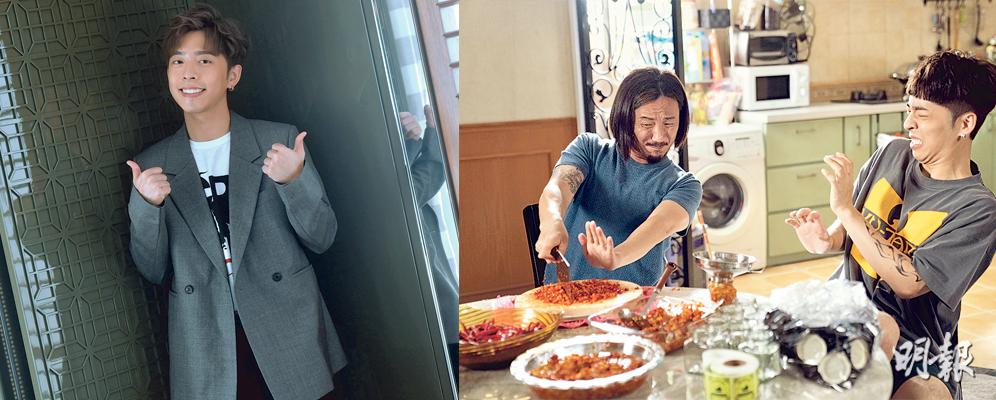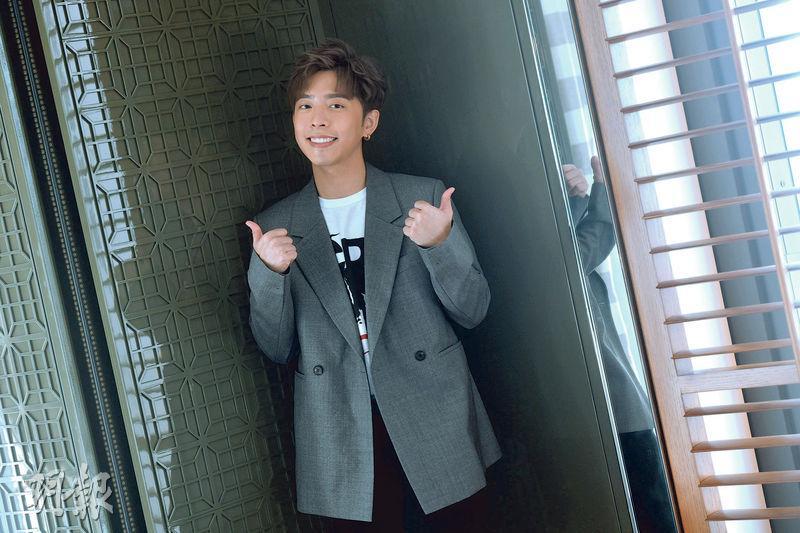 Edan Lui says that he likes working on comedy and variety programs because he would be able to bring joy to the audience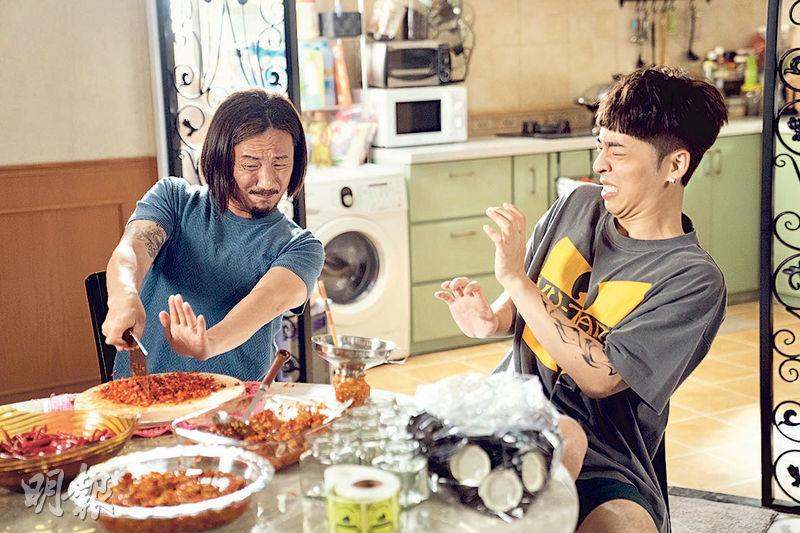 Edan Lui has enjoyed comedy film since childhood. Ronald Cheng is one of his idols and he is pleasantly surprised that he would be able to work with him.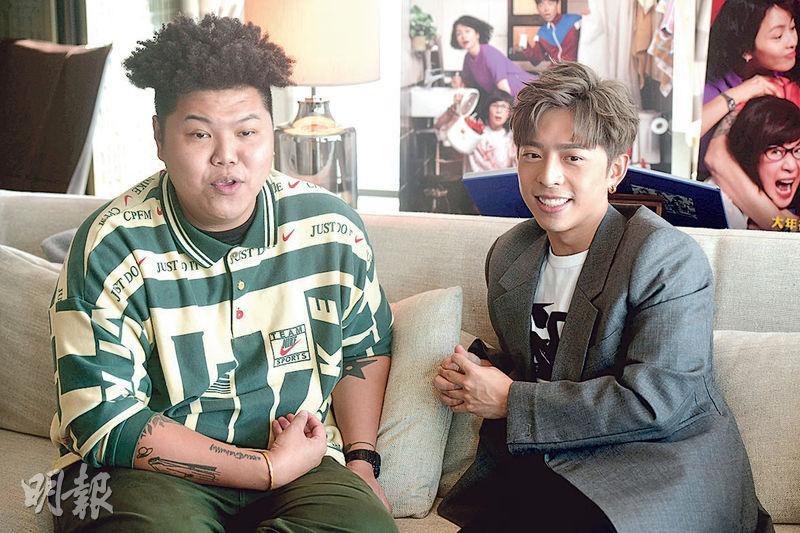 Making his directing debut, Coba Cheng says that each of the leads have their own uniqueness and comedic rhythm
CHILLI LAUGH STORY is based on Coba Cheng's journey of being chilli sauce to the market during the pandemic
courtesy of mingpao.com
MIRROR member Edan Lui Cheuk On with the Hong Kong version OSSAN'S LOVE rose with his exaggerated and hilarious performance and has been called the "new generation comedian". He caught producer and actress Sandra Ng Kwan Yu's eyes as she asked him to participate in the Lunar New Year film CHILLI LAUGHT STORY (HOP GA LAT) and play Ronald Cheng Chung Kei and Gigi Leung Wing Kei's son. As for being called the "new generation comedian", Edan went "wow" and said that he did not deserve the title. He felt that at most he was just as "little comedy star". "Don't say that, this title is too much. I absolutely can't live up to it. I hope in the future I would be able to, but it is still so far away. Now I can't even say I know how to act, how can I be called a 'comedian'. Comedy actually is even harder to grasp. I have a sense for comedy and pace, but I am not great at it. I am still studying."
Edan felt that a successful comedian would make people laugh as soon as he opened his mouth, his jokes and topics would have to tightly follow trends and the general public would be able to relate to them. "Why do so many people say comedy is hard? Because everyone's definition of funny is different. Even in different eras everyone's sense of humor and definition of funny would change. Some movies that people felt were very funny might not be funny anymore when watching them now."
A fan of comedy since childhood, Edan was a fan of Stephen Chow Sing Chi and Ronald Cheng Chung Kei and saw them a role models and targets. Being able to work with Cheng Chung Kei this time, he was pleasantly surprised.
Constantly appearing in comedies, Edan was not worried about being typecast and affecting his MIRROR's singer image. He said, "I like to be funny and work on variety programs. Being able to bring joy to the audience isn't a bad thing, so I never think about it too much."
He revealed that his character in OSSAN'S LOVE might be too extreme. He would not be funny in his upcoming movies GOR SI GOR JIK and series i.SWIM. Even in the Lunar New Year film CHILLI LAUGH STORY he was not as crays as he was in OSSAN'S. He said, "After watching all those, no one would be typecasting me so easily. Instead they would feel Edan has a lot of potential, not just in comedy." He described himself as a chameleon. He could be funny, but he could be serious and integral. He looked forward to even more different challenges in the future.
As for idol baggage, Edan said that he absolutely did not have any. He felt that in music he already had a lot of burdens, his position has not been too idol so he did not need to think about this type of baggage in other areas. However he said that he had a bottom line, if he had to be fully nude he would not agree right away. Edan said, "My journey can't be just one thing, not because I feel I am talented in both acting and singing; if I am great at one thing I can just do that, the problem is I am not good enough. So I have to work on both."
CHILLI LAUGH STORY would be Coba Cheng Chun Hin's film directing debut. He felt that the hardest part about directing was on the set decisions. "As soon as I yell cut, everyone would stare at me and listen to whether I say good or not. Would we need another take? If we do, then I would have to explain why we would and anything that was lacking. Fortunately producer Ng Kwan Yu gave me a lot of confidence. On the first two days I really was hesitant, after yelling cut I didn't dare to express my opinion; gradually they helped me a lot. They gave me a lot of room to create. Each of the 4 actors have their own uniqueness and comedic rhythm, as they were able to interpret the funny spots I wrote."
CHILLI LAUGH STORY used Cheng Chun Hei's story not being able to see a way out during the pandemic and making chili sauce for the market as blue print. He said, "Ng Kwan Yu was very interested in my story, she asked to meet me and hear the story again. At the time (Peter) Chan Ho Sun and (Matthew) Chow Hoi Kwong were on hand as well; after listening, Chan Ho Sun asked me to direct as well. My mind went blank for 45 minutes, but they gave me a lot of confidence. So I mustered up the courage and gave it a try. For me this year has been an accelerated class. From creating to wrapping up production, I would give myself 70 points. My shortcoming is with some things I didn't handle them mature enough."