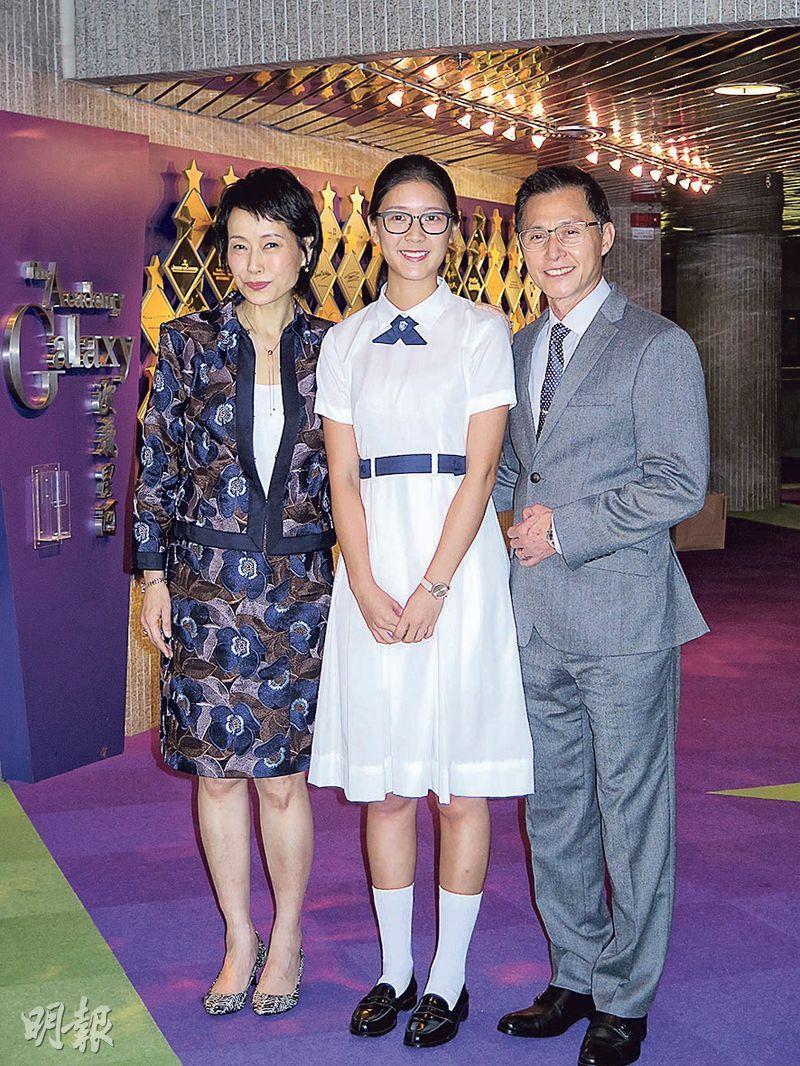 Cecilia Yip, Jennifer Yu, Cheung Kwok Keung
courtesy of mingpao.com
Jennifer Yu Heung Yi, Cecilia Yip Tung, KK Cheung Kwok Keung, Dominic Lam Ka Wa, Fish Liew Chi Yu two nights ago attended the production start ceremony of their new film FEI TUNG FAN HEUNG (NOT THE ORDINARY SOUND). Because the story was about the lives of students of a special school and mainstream school, Yu Heung Yi had to put on a school uniform again and play a DSE (Diploma of Secondary Education) candidate. In order to find the feeling of going to school, she even spent two days at her alma mater to experience school life anew. Yu Heung Yi said that she just celebrated her 24th birthday. She would never imagine that she had to play a 18 year old student, put on a school uniform again and return to school. She notified her alma mater headmaster that she would like to attend classes for two days. She promised that she would not affect her junior classmates. She said, "Going to school is very tiring. I went to history and culture classes, took notes and tests. At 7AM I had to get up and go to school. All the homework made me really sleepy." As for how she celebrated her birthday, Yu Heung Yi said, "I went back to my youth and went to a theme park. Lately I have to play a student so I have to be a little simpler. For birthday dinner I went for chicken hotpot. Simple is the happiest."
Yip Tung and Cheung Kwok Keung played Yu Heung Yi's parents. Yip Tung suggested for Hong Kong's 15 years of free education to be available in installments. If the students decided to drop out, at the right time they would be able to return so education would be even more well rounded. Instead the current education lacked choice and flexibility. KK also agreed that children should not have too much pressure. As long as their grades were not too bad they would be fine. "I have three children, the youngest will graduate from the university this year. The oldest graduated from the Performing Art academy. I hope to have a chance to work as father and son, but he likes to be behind the scenes because he can order other people around."