courtesy of on.cc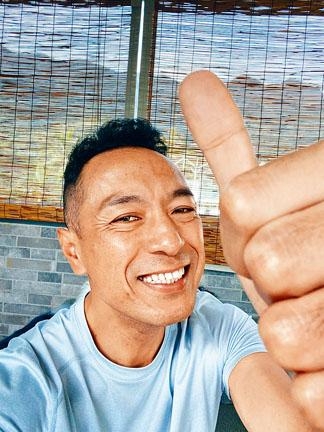 courtesy of singtao.com
courtesy of mingpao.com
Chicago's only Asian film festival, "Asian Pop-up Cinema", would screen a variety of Asian films twice a year to introduce Asian film culture to the Chicago audience. For the 10th season 16 films from the Mainland, Japan, Korea, Hong Kong, Taiwan and other regions would be screened. One Cool Film after TRACEY last year also had two films selections this year with A WITNESS OUT OF THE BLUE (FAN JUI YIN CHEUNG) and MEN ON THE DRAGON (YIK LAU DAI SHOOK). Philip Keung Ho Man would even receive the honorary award, the "Bright Star award".
Keung Ho Man in last year's TRACEY already left a deep impression with the event and the audience there. This year with his A WITNESS OUT OF THE BLUE performance again opened the eyes of many and received the honorary award, "Bright Star Award". Keung Ho Man said, "This time I am truly honored to be able to receive this award from Chicago's Asian Pop-up Cinema with the film A WITNESS OUT OF THE BLUE, what a pleasant surprise! It was a pleasure to be able to share Hong Kong films with friends of different regions around the world, even rarer is through this opportunity, I was able to receive a recognition for me from the overseas viewers. I couldn't be more flattered. In addition to this award, A WITNESS OUT OF THE BLUE truly gave me a lot of impossibilities, including another Hong Kong Film Award nominations. This film is just too incredible."
Hak Jai also admitted that he left all the preparation for the character to the designs of director Fung Chih-Chiang. When he studied characters with actors, he respected actors' ideas while remaining loyal to the original creation. When actors took their places they would be even more ready.
Being nominated for awards for both times he worked with director Fung Chih Chiang, Hak Jai joked, "I am already speechless." Keung Ho Man originally planned to personally accept the award in Chicago, but due to work he had to cancel his trip to the U.S. at the last minute. He regretfully said, "I truly regret that I was unable to share the joy with the overseas audience!" However he was normal about his Hong Kong Film Award Best Supporting Actor nomination, as he was already very pleased with the nomination.