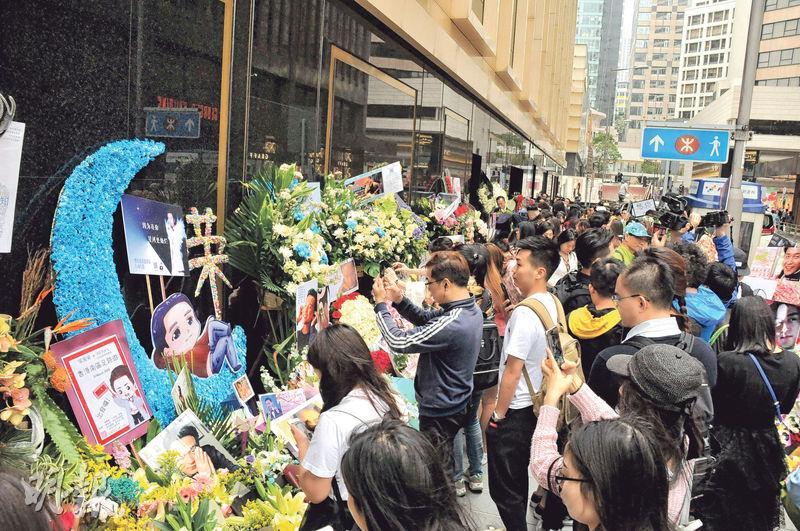 courtesy of mingpao.com
Due to the novel coronavirus outbreak, the Hong Kong government urges against mass gatherings as many public events have been canceled or postponed. April 1st would be the 17th anniversary of late superstar Leslie Cheung Kwok Wing's passing. Every year in the past fans would bring flowers and cards to remember their idol at Central's Mandarin Oriental hotel. Due to the outbreak, this year's fan club memorial event has not yet been able to apply for a public event license from the government.
On the "That's Leslie" facebook page, a Chinese and English announcement was made to Gor Gor fans. "As the Coronavirus (COVID-19) continues to spread, we felt so sorry to inform you that the public event of 401 this year will be cancelled. In view of this, the coming 401 Commemorative Event will be held on social media platforms with details to be announced later on."
"Notice to Fans"
"Please note that the Floral Tribute at Mandarin Oriental Hotel (Ice House Street), Madame Tussauds Hong Kong and the Avenue of Stars has to be cancelled due to security reasons."
"Leslieforever, That's Leslie & United Leslie will not be responsible for any issues arisen owing to unauthorized floral tributes, gifts and cleanup at the above places as mentioned."
"**Fans should avoid floral tributes at the above places or will be fully responsible for all liabilities (civil or criminal) arising thereof."
"We hope that the Coronavirus situations will end before 912, and wish you all good health and carry on Leslie forever."