courtesy of mingpao.com
courtesy of on.cc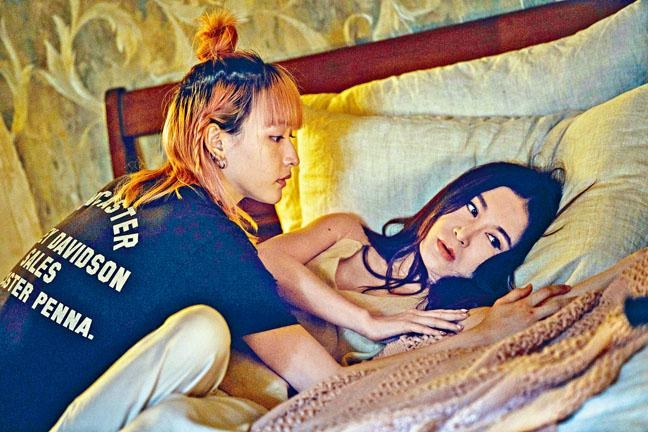 courtesy of singtao.com
The Irene Wan Bik Ha starred Emperor Motion Picture THE FALLEN (DOR LOK FA) has been scheduled for an April 9th release. As features of the film continue to be unveiled, all the talk has absolutely been about Irene and Hanna Chan's aesthetically beautiful love scene.
Director Lee Cheuk Pan arranged Irene and Hanna's very eye catching scene to be shot on the first day. Irene said, "Actors are very passive. I didn't expect that this type of scene would be shot on the first day. Because I have already familiar myself with the screenplay, I was ready for any scene. Instead shooting this scene first was even better, as it had that type of isolation feeling."
Hanna stated, "The visual result is even far more daring that the text description on the script!" This was not only Hanna's first same sex love scene but also Irene's big breakthrough in her film career. Irene said, "I gladly accepted the challenge!" Her husband knew that Irene loved the film and gave her 100% support in her selection!
Hanna also gladly accepted the challenge. "Before work started I saw Irene two or three times. I felt that she was very easy to get closed to, like a friendly big sister. During the shoot I didn't have any strand of discomfort at all."