courtesy of on.cc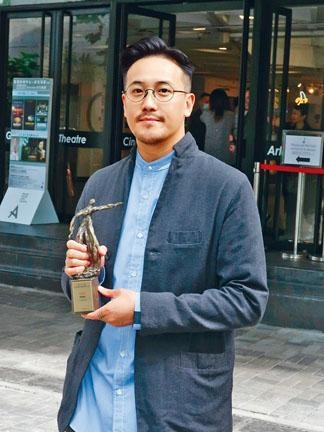 courtesy of singtao.com
Terrance Lau and Cecilia Choi accept their Best Actor and Best Actress awards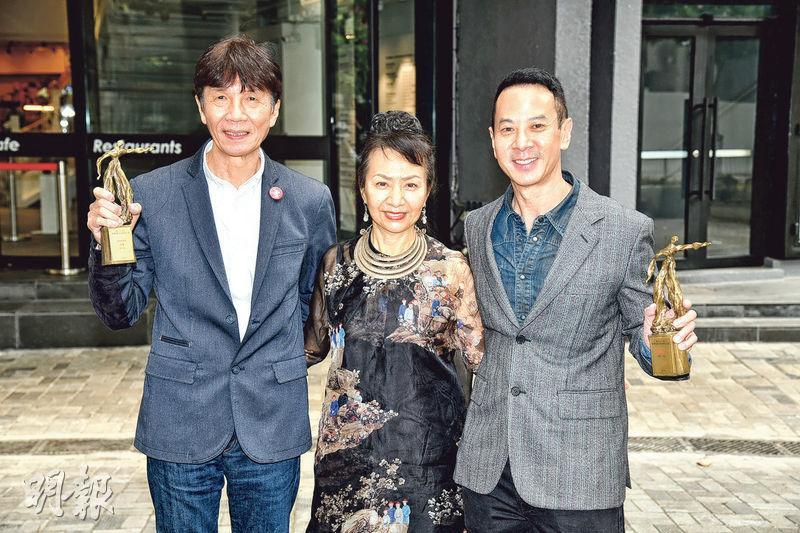 SUK SUK's Tai Bo (left) wins Best Actor and director Ray Yeung (right) has the Best Film award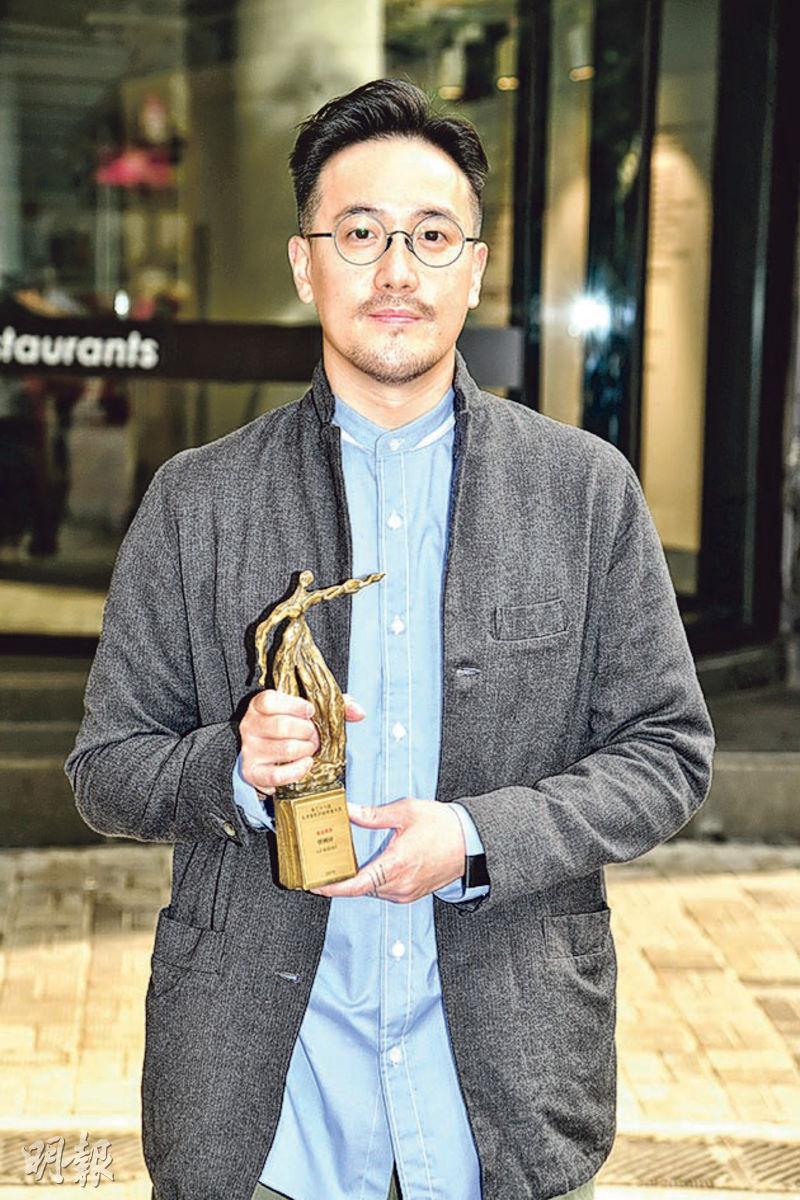 Best Director Derek Tsang is very happy to win in Hong Kong for the first time.
courtesy of mingpao.com
The 26th Hong Kong Film Critic Society Awards presentation took place yesterday at the Hong Kong Art Center Louis Koo Cinema. Under the novel coronavirus outbreak, this year the presentation was done in a "closed door" format. The media was not invited to cover the event, which was broadcast live on social media instead. The winners were already announced earlier. The fresh out of the oven "Film Critic Society" Best Actor and Actress were BEYOND THE DREAM (WAN OI)'s Terrance Lau Chun Him and Cecilia Choi Si Wan. Best Director was BETTER DAYS' Derek Tsang Kwok Cheung, Best Screenplay went to MY PRINCE EDWARD (GUM DOH)'s Norris Wong Yi Lam. The six recommended films were THE BAMBOO THEATRE, MY PRINCE EDWARD, THE GREAT DETECTIVE SHERLOCK HOLMES -- THE GREATEST JAIL BREAKER, NEW KING OF COMEDY, BEYOND THE DREAM and BETTER DAYS.
Guests arrived with medical masks, but when they spoke on sage they removed them. Host Lau Wai Hung at the start said that the event had hand sanitizer for guess. Each time each guest spoke, the crew would change microphones as full safety precautions were taken.
After the show winners were interviewed outside. With 50 years of experience, SUK SUK's first time Best Actor Tai Bo came from Taiwan to accept the award. He said that earlier after attending the Berlin Film Festival he returned to Taiwan and stayed for a day before coming to Hong Kong. He was very happy and honored. His wife due to the outbreak did not accompany him. He did not have any difficulty at customs but after returning to Taiwan he would have to remain in self quarantine for 14 days at home. Would the award make him more confident about winning the Hong Kong Film Award Best Actor? He said, "Many people ask me if I want to win the Hong Kong Film Award. Actually I don't make movies for awards. I am already very happy to receive recognition from so many film critics and praise. I am already very pleased with the nomination. I will let it up to fate."
Couple and co-stars Lau Chun Him and Choi Si Wan with BEYOND THE DREAM won Best Actor and Best Actress. Lau Chun Him was happy to win with his girlfriend Choi Si Wan. He lightly said, "We would have dinner to celebrate. Because I never would have guessed that I would win, I asked myself if I truly performed that well? The feeling is very complication." Lau Chun Him said that low budget films BEYOND THE DREAM, SUK SUK and MY PRINCE EDWARD won awards, proving that low budget domestic films were appreciated as well. He hoped that investors would give him and young actors more opportunities and invest in more domestic films.
Choi Si Won was both happy and nervous. She said, "Last night I rehearsed my speech for a very long time, but on the stage I was still very tense." She said that earlier when she found out about the award she could not sleep. Like her boyfriend she was both happy but kept thinking that whether her acting was truly good enough to win? She said that at the time she already gave her all at the time to perform the character well.
Derek Tsang Kwok Cheung with BETTER DAYS won Best Director, his first film award in Hong Kong. He first thanked investors since investing in this film had risks. He also gratefully said, "I grew up watching Hong Kong films, I am truly very happy to be able to receive the recognition from Hong Kong film critics and particularly excited." He has already prepared to celebrate with the team that evening because everyone deserved the credit for the award and he really wanted to thank everyone. However with the outbreak they would not have hot pot. He said, "Everyone would try to eat their own stuff as much as they can, reducing the chance of infecting each other. Actually earlier I was worried about whether this award show would be canceled due to the outbreak. Finally everyone worked very hard to make it happen. Other films also deserve to be commended as well. (Did you thank your wife on the stage?) I will wait until I get home first." His father Eric Tsang Chi Wai was also very happy for him. Earlier when he found out about his Hong Kong Film Award nomination, he almost received the congratulation text from Papa right away. As for confidence, Tsang Kwok Cheung admitted that he was already very happy to be nominated and would face everything else normally. Otherwise the greater the anticipation is the great the disappointment will be.
Guest presenter John Chong Ching under the novel coronavirus outbreak quoted Arnold Schwarzenegger. "I'll be back!" He said, "Under the outbreak people are spending more time at home. I see many directors and screenwriters are taking the opportunity to write screenplays at home. I look forward even more births of good scripts."