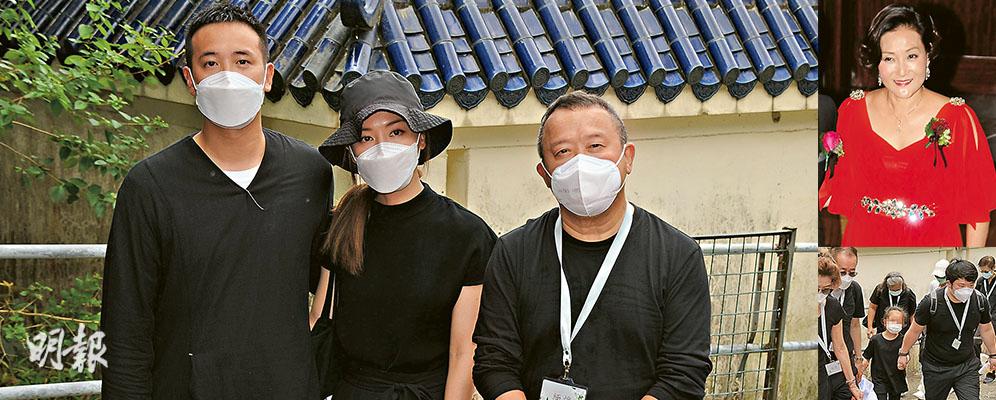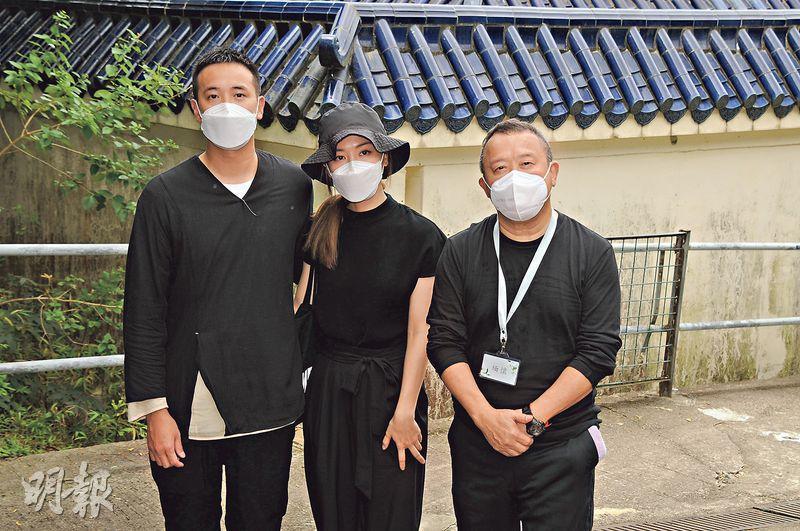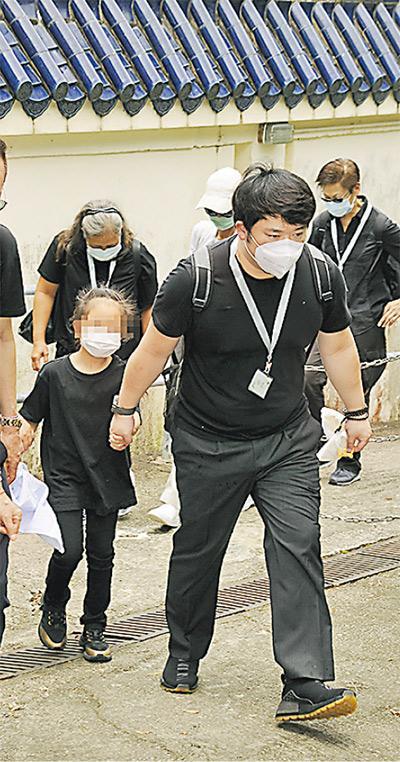 courtesy of mingpao.com
Tsang Kwok Yau with his daughter
courtesy of on.cc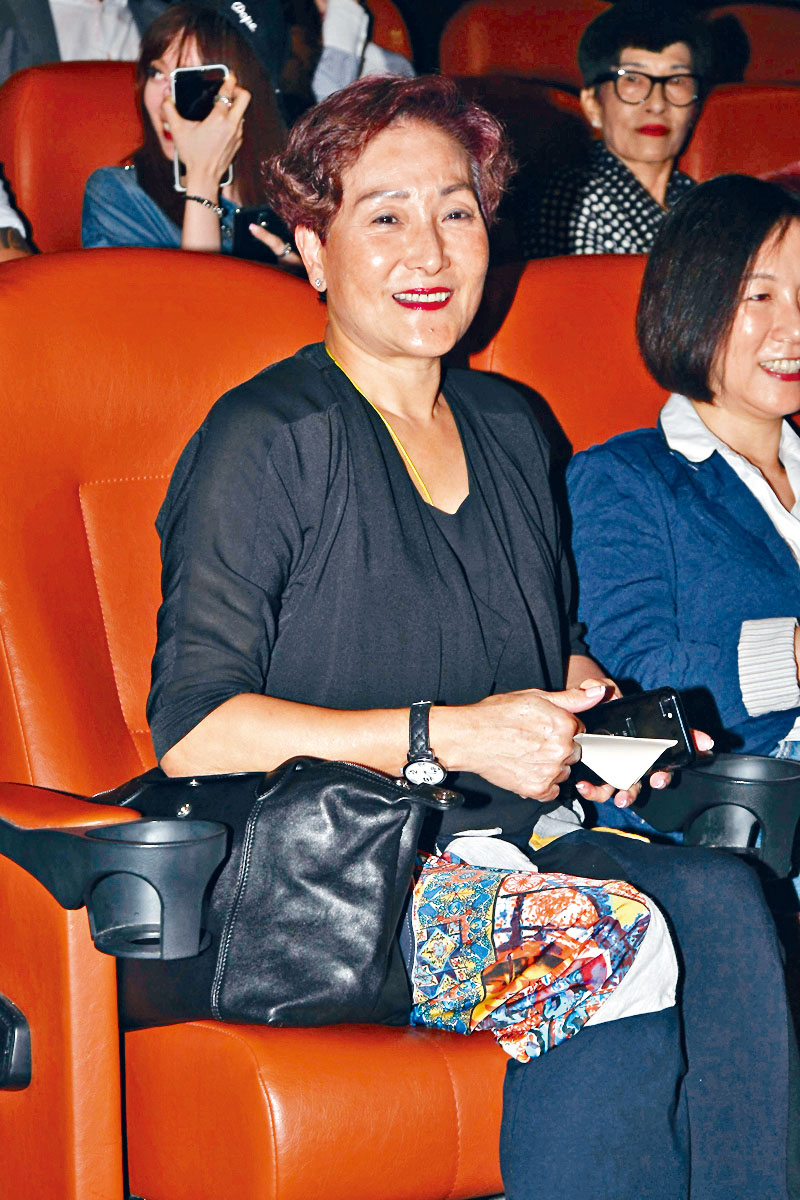 courtesy of singtao.com
Eric Tsang Chi Wai's wife Chu Shek Chun passed away on the 3rd. Two nights ago services were held at the Po Fook Hill memorial hall and the funeral took place yesterday. The remains were then transported to Po Lin Temple's Mahavira Hall on Lantau Island for a Buddhist scripture chanting farewell ceremony, and cremated after. Son Derek Tsang Kwok Cheung revealed that a burial at sea ceremony will take place at a later date.
Yesterday the Tsang family and friends arrived at the memorial hall. After the cremation ceremony at noon, Chi Wai, older son Tsang Kwok Cheung and his wife Venus Wong Man Yik, younger son Tsang Kwok Yau and his family leapt over a basin of fire and left. Chi Wai and Kwok Cheung stopped to speak with the media. Chi Wai appeared to be calm and said that his wife's funeral took place in a low key manner according to his late wife's wishes. Chi Wai revealed that his wife has been ailing for 10 months and had several types of cancer. She was fully prepared mentally for the passing and her family did not want her to be in pain. He also said that before his wife passed she already left her final wishes. Kwok Cheung was very good and kept Mommy company. On the day of the passing the entire family was by her bedside as well.
Kwok Cheung revealed that Mama mentioned that she would like a burial at sea and keep everything simple, because she was low key and did not want to bother another. After the cremation a date would be chosen later for the burial at sea ceremony. He also said that his film BETTER DAYS won 8 awards at this year's Hong Kong Film Awards, which he believed was the best gift for Mama before her passing. "That day I wanted the live broadcast with Mommy at the hospital. When I was announced as the winner, Mommy was very happy. Everyone embraced and cried. Being able to let her see a little achievement from me was the best Mother's Day present in history."
Chi Wai sentimentally said, "Certainly I miss her, anyone would. That's life. However my family is Buddhist, everyone gets how we see the concept of life and death." He also praised his late wife for her volunteer work and connections to many temples. She accumulated a lot of good karma and the cremation at Po Lin Temple was her wish. After the interview Chi Wai and Kwok Cheung went back to Po Lin Temple for a cleansing banquet with family and friends. Chi Wai also arranged for a vegetarian banquet for the media.