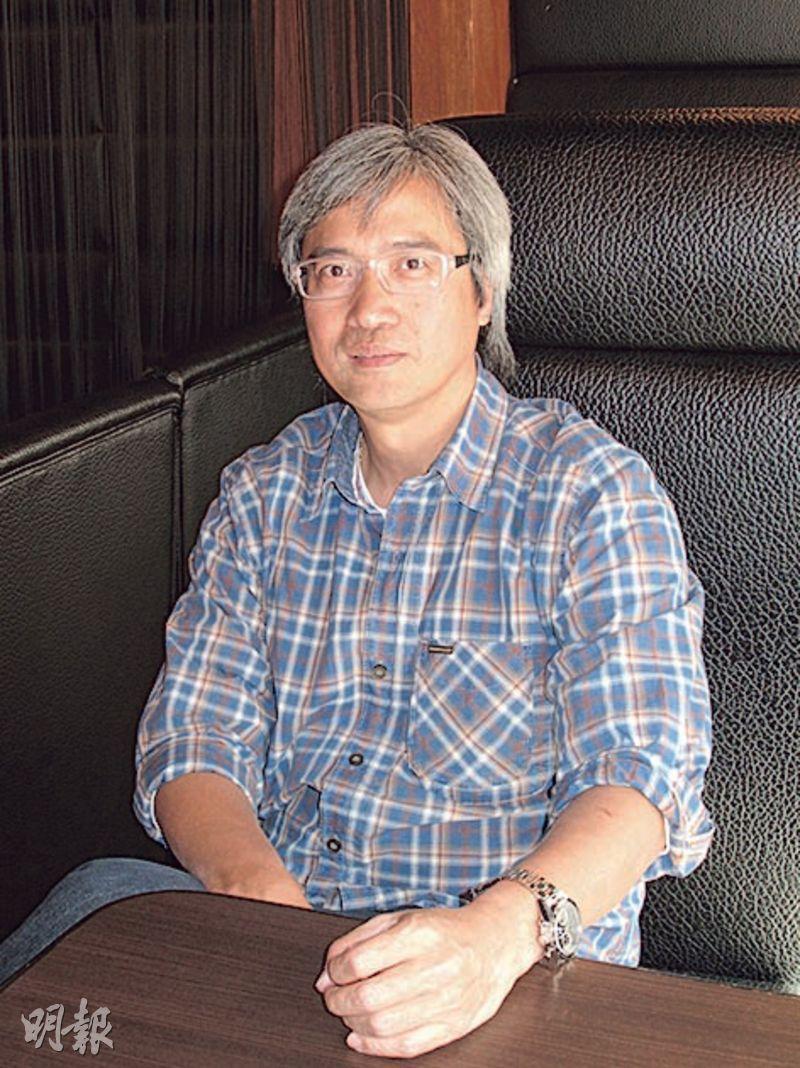 courtesy of mingpao.com
Director Benny Chan Muk Sing passed away from nasopharyngeal carcinoma at age 58. Commercial Radio aired an interview with him from 2013 again as a salute. Chan Muk Sing 30 years ago rose to fame with A MOMENT OF ROMANCE (TIN YEUK YAU CHING). He recalled the experience of working hard as television state production assistant to film director. He thanked two great mentors Shiu Sun and Johnnie To Kei Fu for their help. He was known as the "Handsome Director" but he never appeared on camera. He revealed that Sylvia Chang (Cheung Ngai Ga) and Mabel Cheung Yuen Ting have asked him to guest star, but being on camera was his weakness. He was shy and did not like to face the camera.
Chan Muk Sing in 2005 directed the film DIVERGENCE (SAM CHA HAU), which won Aaron Kwok Fu Sing his first Golden Horse Award Best Actor. He and Sing Sing worked together before on A MOMENT OF ROMANCE 2 (TIN YEUK YAU CHING II). He admitted that DIVERGENCE's role was tailored for Sing Sing. "Working together again after 10 years, I really appreciated that Sing Sing was able to let go of his singer baggage and coordinate with the sloppy and less than handsome image in the film. When Sing Sing received the Golden Horse Award, I was happily jumping on the sofa and screaming 'that's great' at home. I was very happy for him." Later he and Sing Sing worked together again on CITY UNDER SIEGE (CHUEN SING GAI BEI), which did not perform well. He admitted that he was disappointed. "I was attempting a new subject in Hong Kong film, a special effect film about biochemical crisis. Sometimes I would 'play with fire'! Like the lines in THE WHITE STORM (SO DUK) said, 'Today I am doing the most I can, even if I lose I know I did my best!' It is what is in the bottom of my heart. Many people say any Hong Kong directors who make this subject would be very dumb, but I really wanted to try how much we can do!"
Chan Muk Sing was nominated for Hong Kong Film Award Best Director 5 times but lost each time. He admitted that he was a little disappointed each time, but it was a driving force. Perhaps he truly did not perform as well as others and he would look forward to the next time.