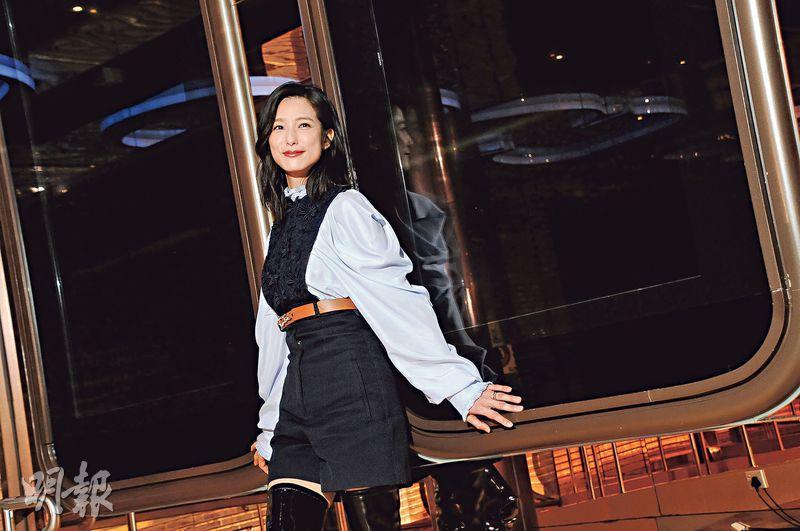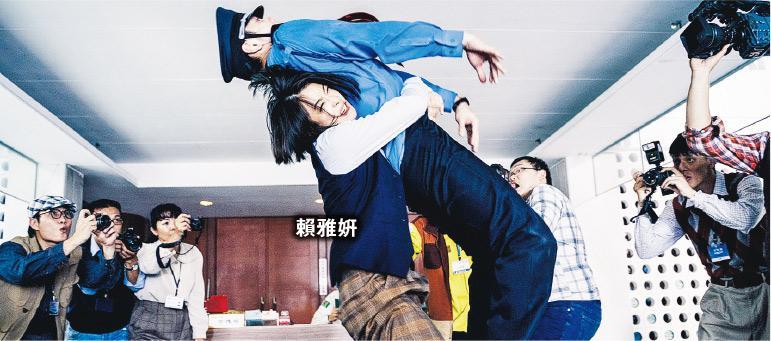 courtesy of mingpao.com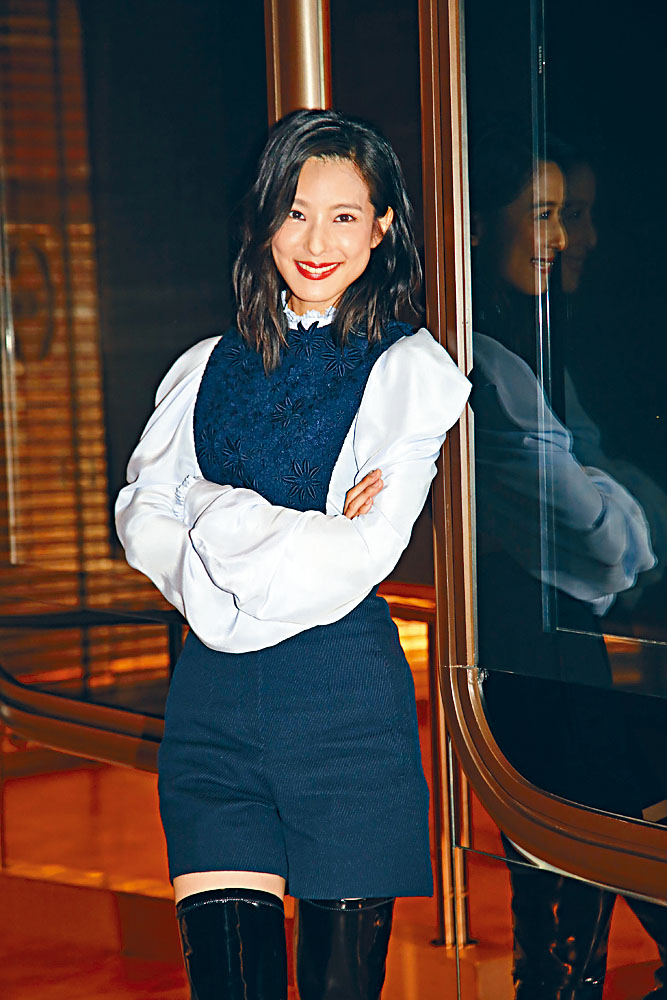 Megan Lai trained for a month for her stunts in the film
courtesy of singtao.com
The Taiwan female artist Megan Lai starred GET THE HELL OUT will open on September 3rd. Currently working with Aaron Kwok Fu Sing on the new film DISCONNECT'D in Hong Kong, she took time to promote the film.
Megan Lai has been working in Hong Kong for almost 3 months, during which the pandemic returned. She admitted that she was a little worried that work would be affected, but she still first took care of herself first so everyone would be a little more at ease. While in Hong Kong, she said that she lost 4 kilograms because she had time to exercise and she cooked everyday.
Megan Lai in GET had many action scenes, the production of which indeed was painful beyond description. "We shot it in September last year at its hottest, trapped in a closed conference room that was in ruins without water or electricity. It was already very crazy. We had blood and sweat all over us in a stuffy place while working on a lot of action scenes." She joked that later the team prepared oxygen tanks for the cast. "Because after the action scenes in a closed room we couldn't go outside to take a breath, they were afraid that we couldn't catch our breath. However I tried to rest as much as I could and not to use the oxygen. Instead I made fun of lead actor He Hao-Chen for needing this stuff more than I did!"
Injuries were inevitable for actors during action scenes, Megan Lai was no exception. For her hardest stunt, Megan Lai had to jump off her co-star kneecap, put him in a head scissor, flip and knock him down. She trained for a month just for this stunt and only two second shot. At first she had no confidence at all, but the director "brainwashed" her and said that she was only one among Chinese female stars who would be able to do. Finally she overcame her mental block and completed the shot. Finally she overcame her mental block and completed the shot, after which she thought it looked very cool.
In addition, I'M LIVIN' IT (MAK LO YUN) finally confirmed that the film will open simultaneously in the Mainland, Hong Kong, Singapore and Taiwan on September 17th. Best Actor Kwok Fu Sng after I'M LIVIN' IT again worked on the Soi Cheang Pou Soi produced, Wong Hing Fan directed internet technology battle of wits crime film. Sing Sing went from the down on his luck finance whiz in I'M LIVIN' IT to the IT whiz in DISCCONECT'D. The new film will include Sing Sing's first time co-star Megan Lai, Simon Yam Tat Wa, Gordon Lam Ka Tung, Patrick Tam Yiu Man, Kenny Wong Tak Bun, Kathy Yuen (Tong Yi) and Wiyona Yeung Lau Ching.