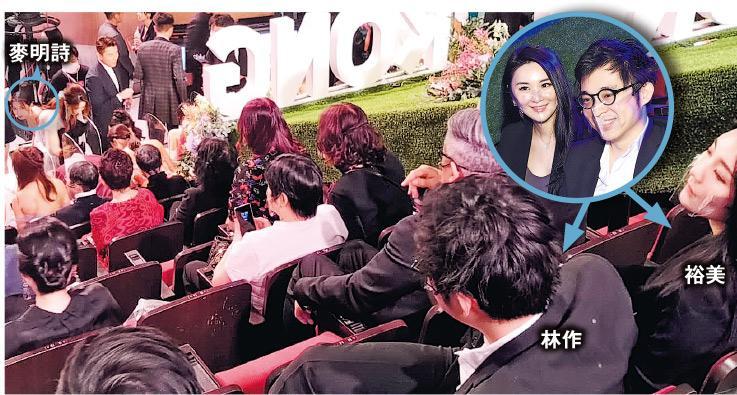 Louisa Mak is caught looking in the direction of old flame Joseph Lam and Hiromi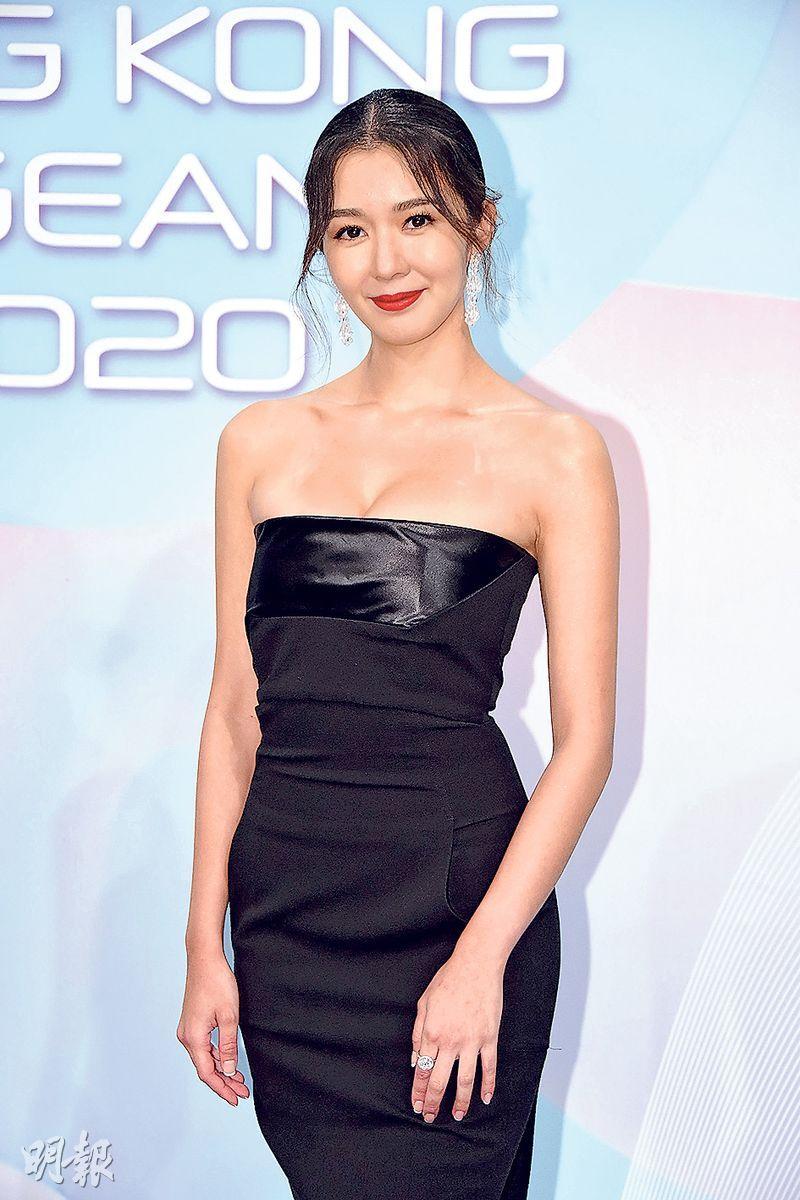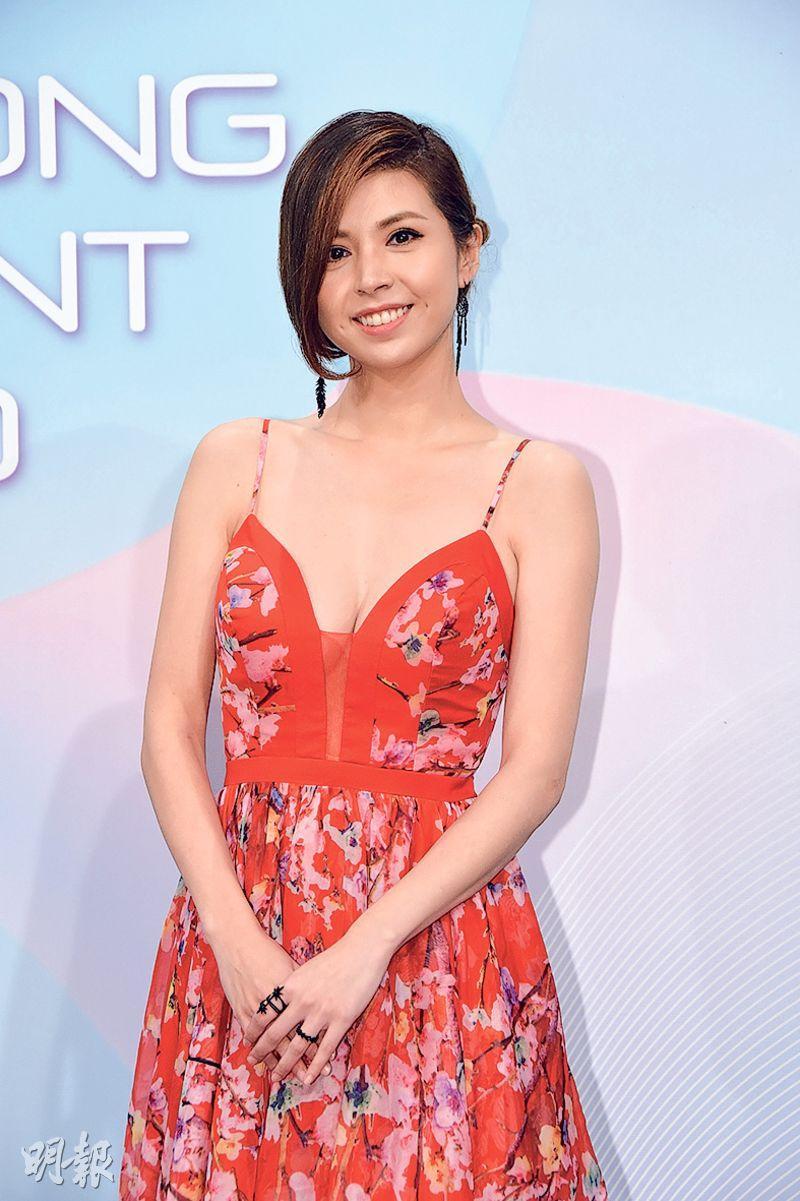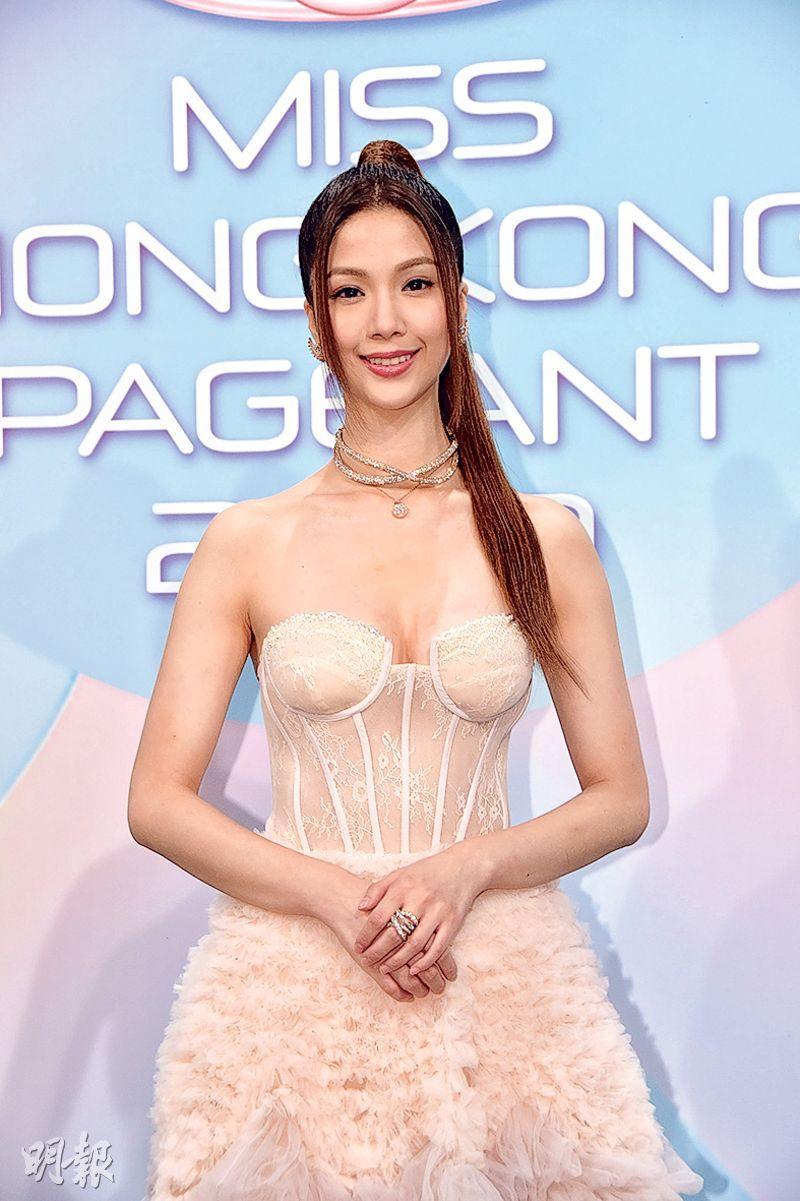 Crystal Fung picks Rosita Kwok to win
Pakho Chau tries to get Shiga Lin to spill about Carlos Chan, but she changes the subject.
courtesy of mingpao.com
Shiga Lin, Pakho Chau
Hera Chan
Crystal Fung
Sisley Choi
Sammi Cheung
courtesy of on.cc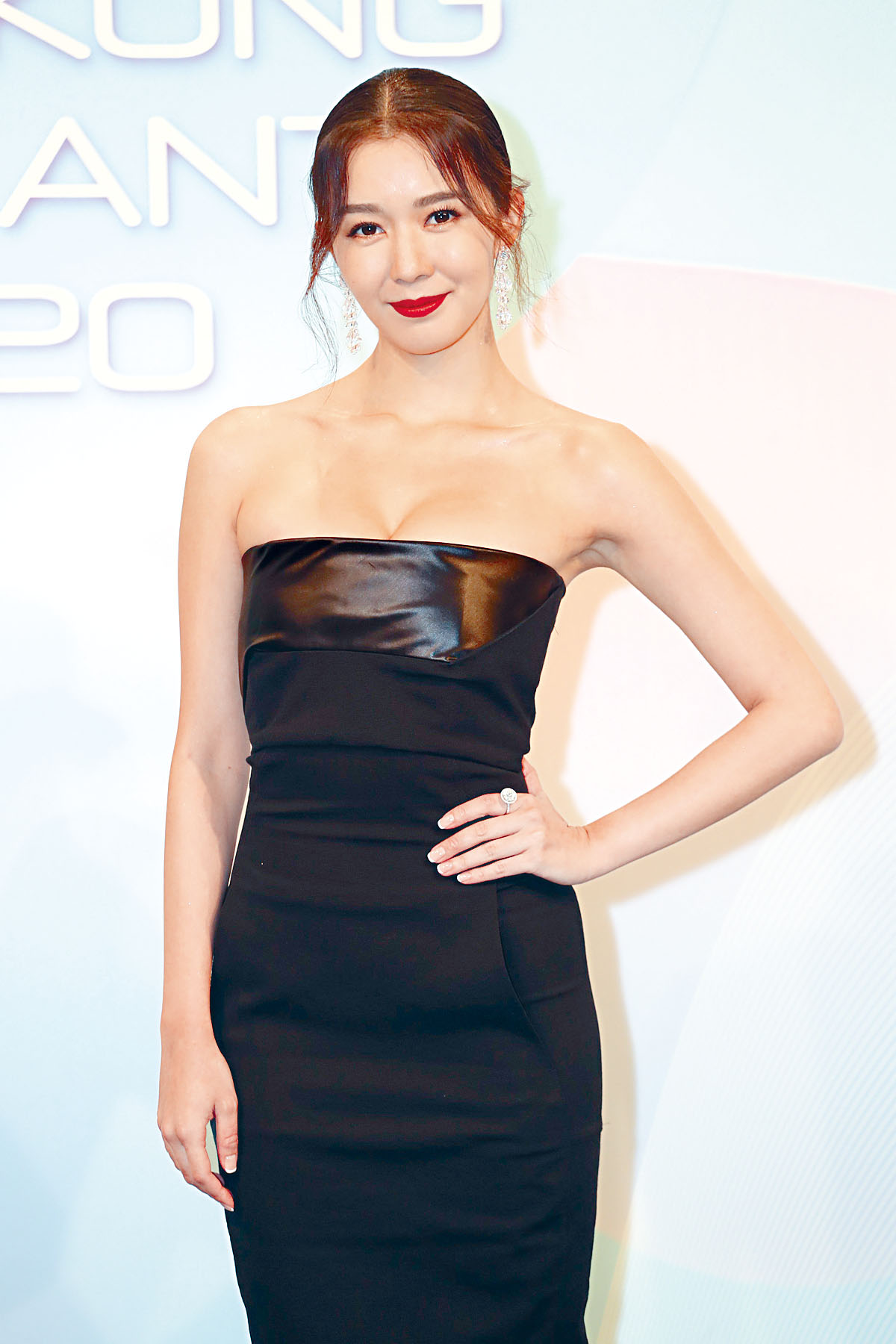 Louisa Mak is a judge for Miss Photogenic but denies tha she is paving the way for her show business return
courtesy of singtao.com
Before the 2020 Miss Hong Kong pageant finals, guests posed for photos and spoke to the media. It was also a good opportunity for female artists to fight for the spotlight. Sammi Cheung Sau man's red dress and Hera Chan Hiu Wa attracted the most "eyeballs". Transitioned to office work, Louisa Mak Ming Sze still caught attention in black.
"Miss Photogenic" judge Mak Ming Sze said, "The last time I came back to TVB was last year's Miss Hong Kong pageant. Because I started as Miss Hong Kong, I should do something for Miss Hong Kong. (Did you come back to fulfill your one show a year contract?) I don't talk about that with the company." After her job switch Mak Ming Sze paid less attention to entertainment news, but in order to judge she looked at the candidates' information in detail. She felt that this year's their quality was rather high. A mixed heritage candidate caught her eye and she also thought that Rosita Kwok was statuesque.
Mak Ming Sze's appearance was rumored to be dipping her toes in for a return to on screen development. She denied and said, "No such thing, after the job change I already tried to attend less public events. I hope to focus on work, but Miss Hong Kong indeed changed my life. if needed I would come back and contribute."
Hera Chan Hiu Wa wore something that appeared to be ill fitting. She explained, "Earlier I ate more and blew up. At the fitting I was fatter than now. Luckily the wardrobe department helped with full precaution against wardrobe malfunction." As for her favorite candidate, she felt 6 Jessica Liu had a brilliant smile but did not know she had a tattoo. She believed that it would not affect the result. Her pageant year also had a candidate with tattoo. As for the lack of sponsor for this year's Miss Hong Kong crown, she said that she did not know.
Eliza Sam Lai Heung joked that she finally was able to dress up and go out. However during the pandemic she would be extra careful because of her child at home. She also joked, "Tonight I won't steal the spotlight from the candidates, because I only wore a head band and not a crown." Her favorite candidate was 8 Jessica Liu with her sweet smile, but actually the judging would depend on live performance.
Last year's Miss Hong Kong Carmaney Wong Ka Man admitted that she would miss being Miss Hong Kong. When she watched the candidates at rehearsal she was already very sentimental. She recalled last year at her own rehearsal she already broke down in tears, because after the pageant everyone would be scattered all over. She missed those day very much. Speaking of this year's candidates, she felt 2 Celina Harto was tall, 7 Ceci Mak was was outstanding with her talent; but when she saw 9 Rosanna Tse was injured during rehearsal and had to appear in bandage, she hoped that she would catch up. As for the lack of a crown sponsorship this year, she just found out herself. Some said that her crown might be the final edition, she courteously said, "The crown exists not in its value but the meaning behind it."
Sammi Cheung Sau Man was dressed in red. She said, "Under the pandemic I don't have much chance to dress up. It's a rare chance to wear a dress." Among the candidates, she liked 2 Celina Harto and praised how fit she was, her sweet smile and character. She joked that now the pageant trend has changed, everyone liked Celina Harto's Korean flavor. Her big eyes were already outdated, perhaps they would come back in 10 years.
Crystal Fung Ying Ying's favorite candidates were 2 Celina Harto, and 6 Jessica Liu and she was the fondest of Rosita Kwok because they went to the same university and both studied nutrition. She also said that her junior colleagues were fully prepared and did not need any tip. 9 Rosanna Tse was injured during rehearsal. Ying Ying stated that she would not give any sympathy point because the pageant had to be just. She would watch their live performance and she believed tha everyone would do their best.
Nancy Wu Ting Yan would serve as a "Miss Photogenic" judge. She had an understanding of the candidates' information, and several years ago she served as a judge as well so she had experience in the area already. She learned that certain candidates had tattoos. She said, "I wouldn't take points off for that. The tattoo decision was made before the pageant. I believe it has special meaning for her so it wouldn't affect her score."
Pakho Chau and Shiga Lin spoke to the media together. Pakho joked that he was "ordered" to look at pretty girls, but everyday at home he would watch his daughter. When he saw his daughter's improvement and began to interact, he felt rather gratified. He also said that this year's candidates were very high quality, with good memory and ability to improvise. 2 Celina Harto left him with the deepest impression and his height attracted him. He joked, "On stage I had to stand up straighter to match her." 8 Lisa Tse left Shiga Lin with the deepest impression because of her mixed heritage and her profession as an operation room nurse. When asked about her rumor with Carlos Chan Ka Lok, she explained, "Earlier we were caught together on the street, we just happened to go shopping. It wasn't anything special." She would not respond to whether they were dating. Pakho did not bother to confirm with her either, but he has not seen Shiga Lin and Chan Ka Lok appear together.