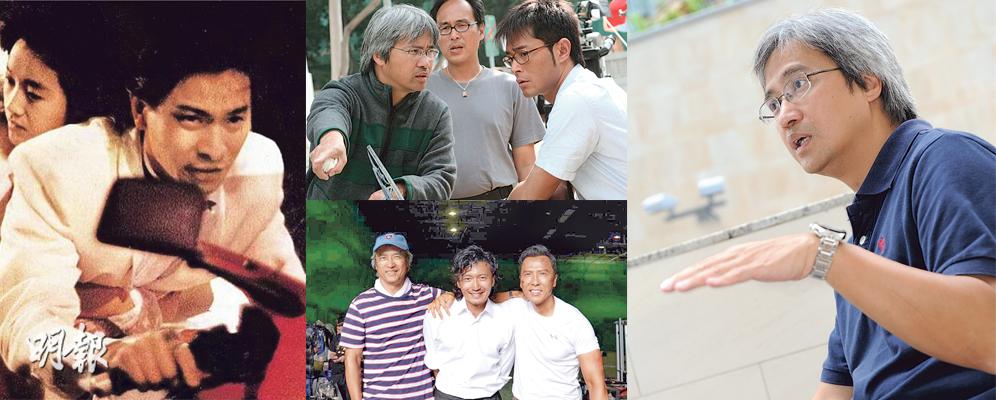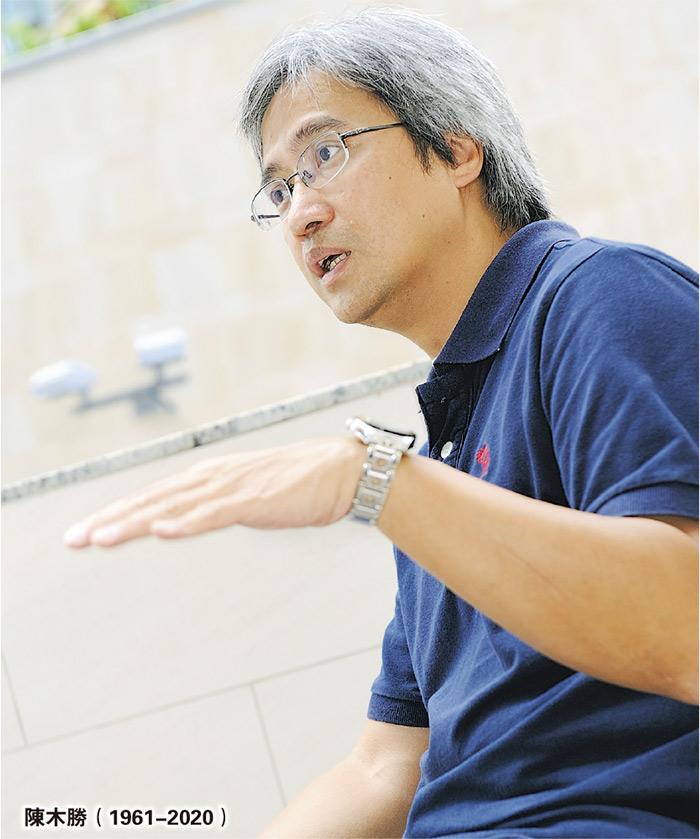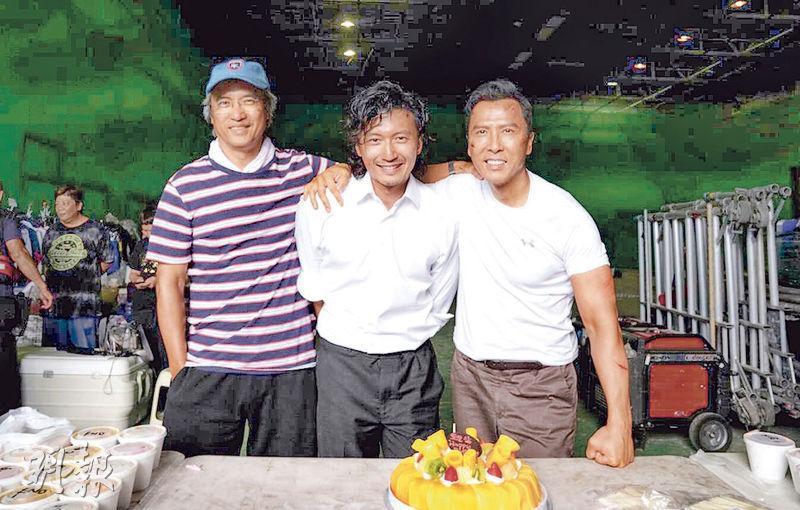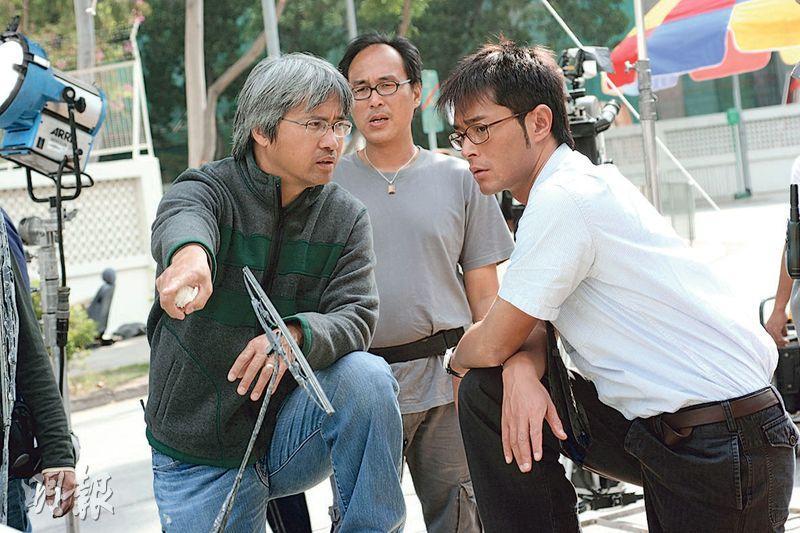 Universe's boss Daneil Lam and Aaron Kwok both have worked with Benny Chan many times.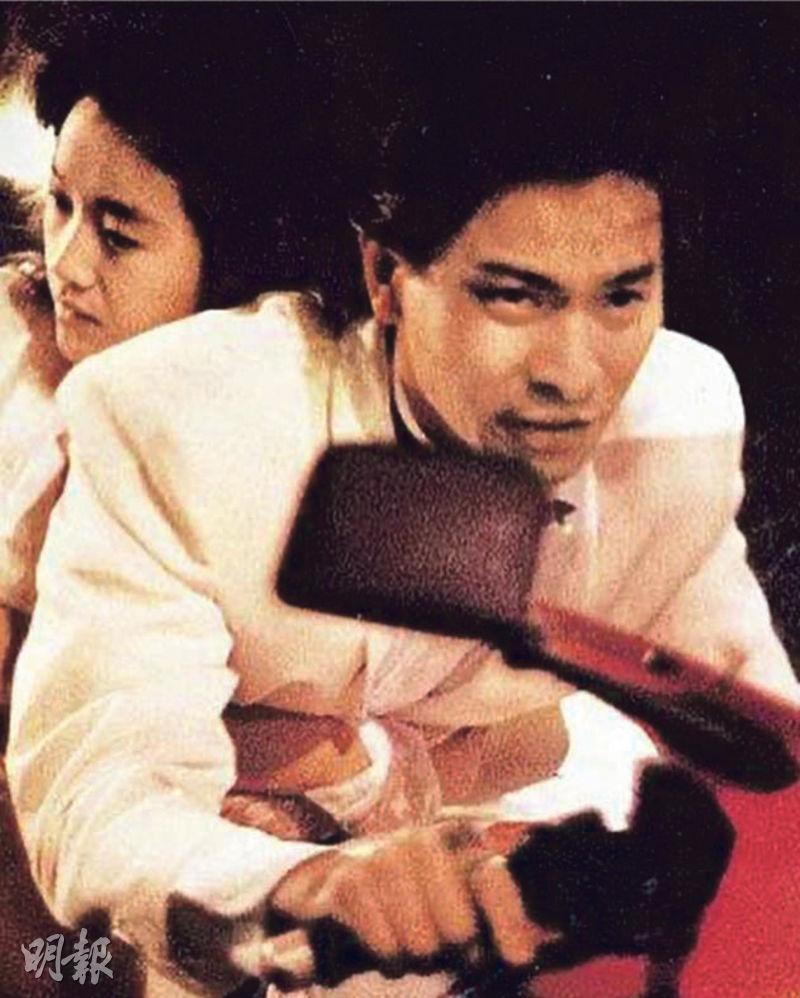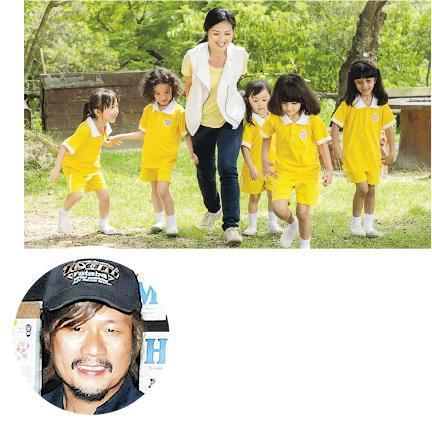 Aside from directing, Benny Chan also produced films like LITTLE BIG MASTER. Its director Kwan Shun Fai was inconsolable when he heard the news.
courtesy of mingpao.com
courtesy of on.cc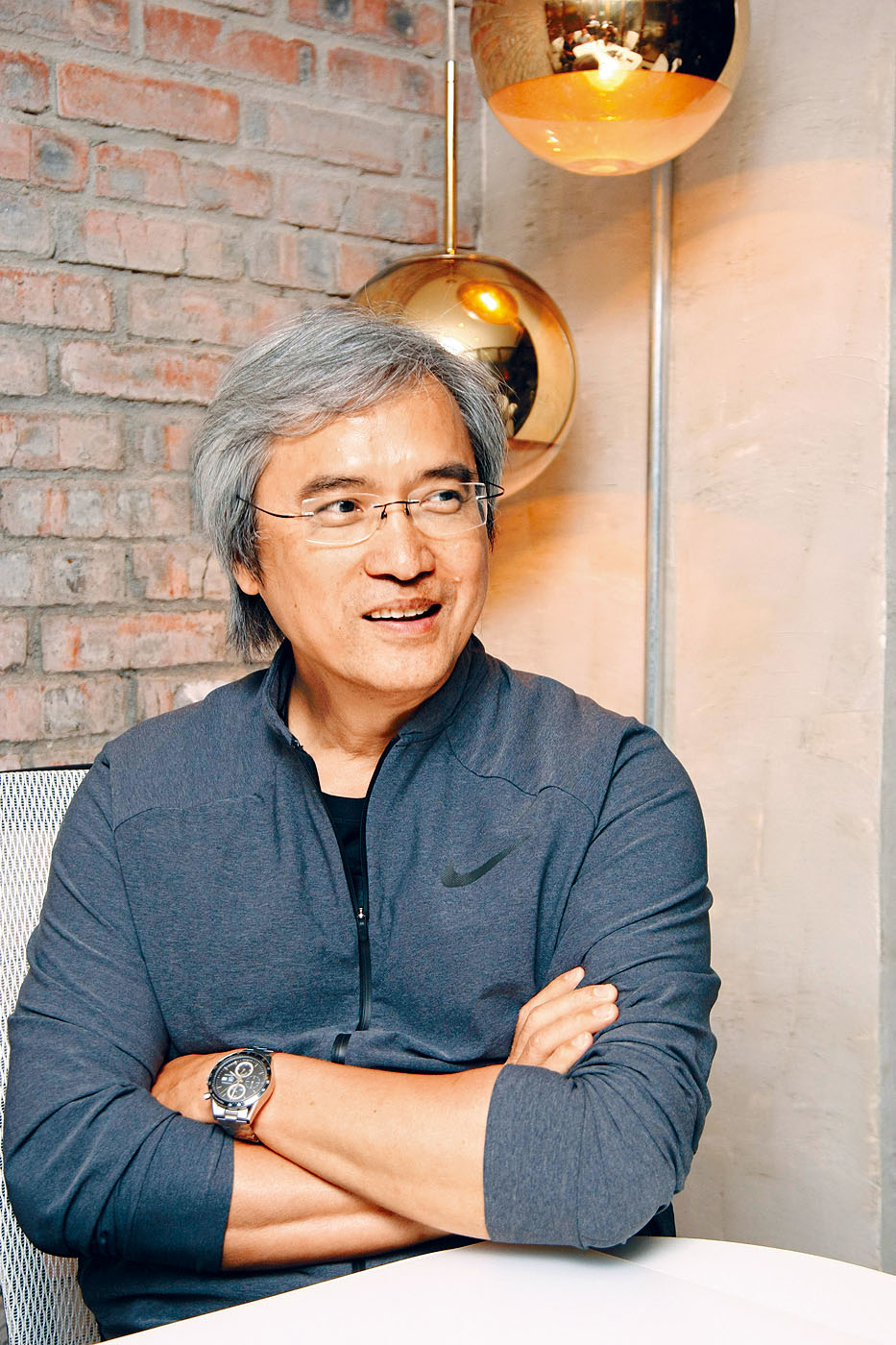 The news of Benny Chan's passing at age 58 shocks Hong Kong show business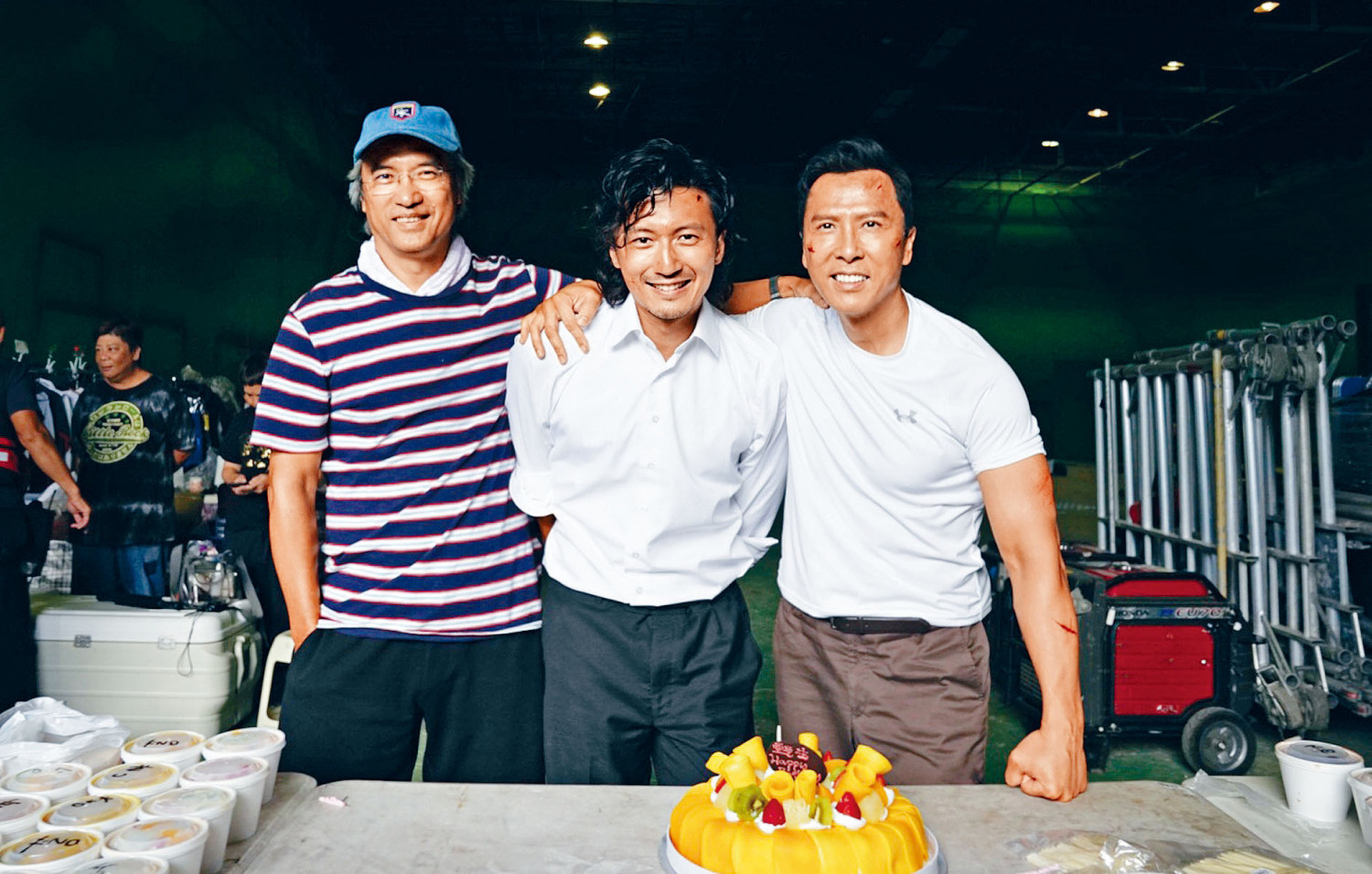 Benny Chan's film with Nicholas Tse and Donnie Yen, RAGING FIRE, has become his final film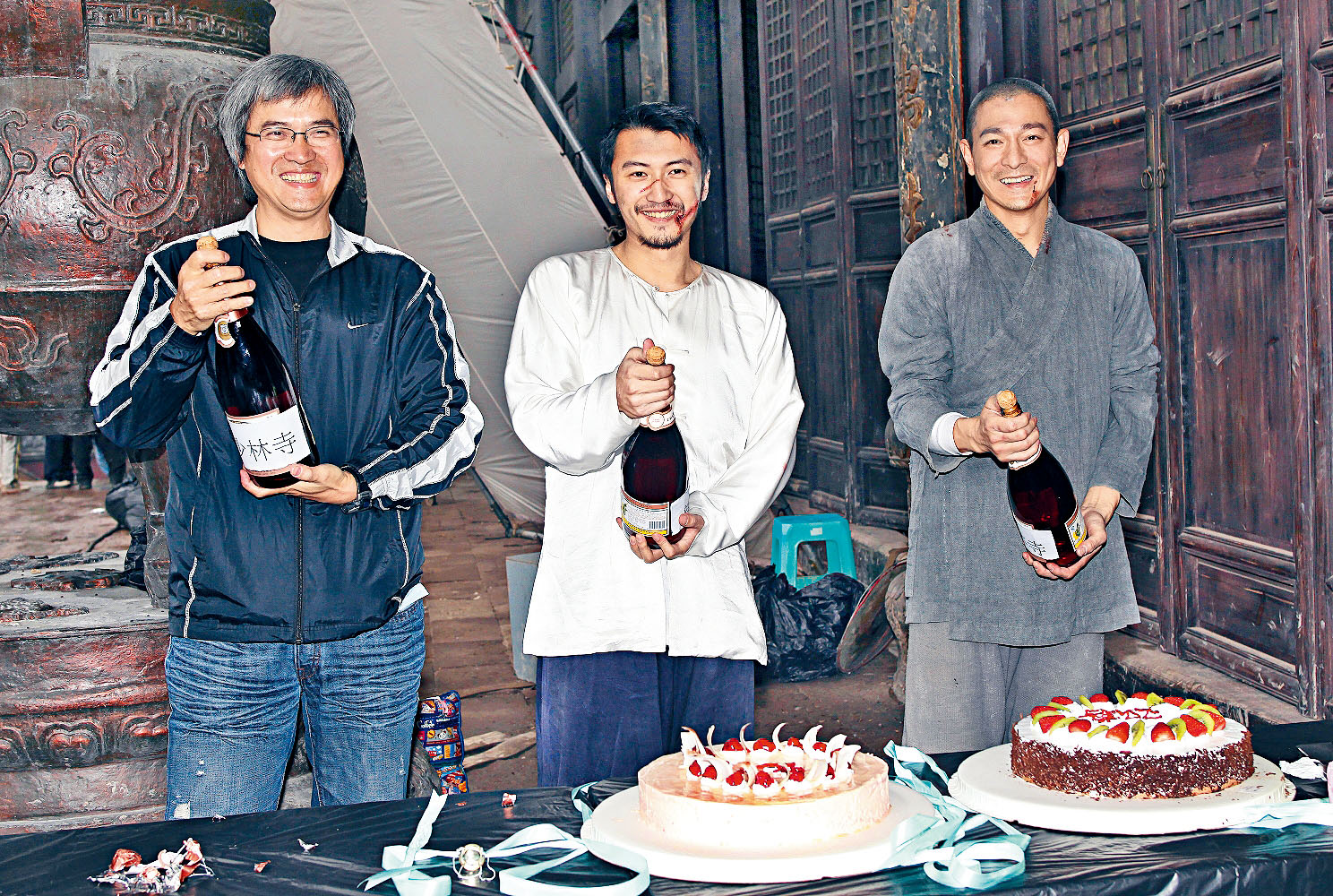 Benny Chan, Nicholas Tse and Andy Lau on the set of SHAOLIN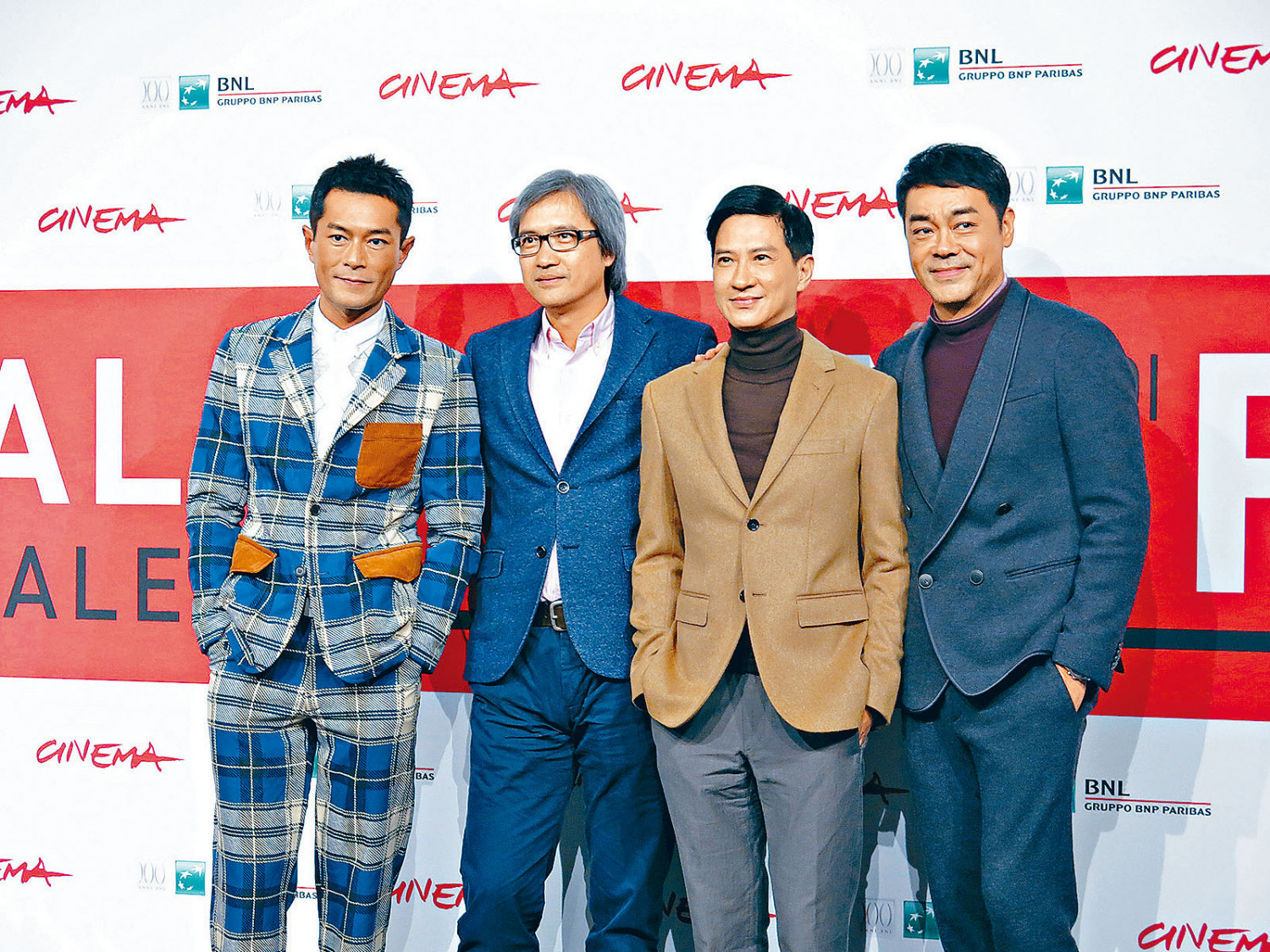 Louis Koo, Nick Cheung and Sean Lau are all saddened by the news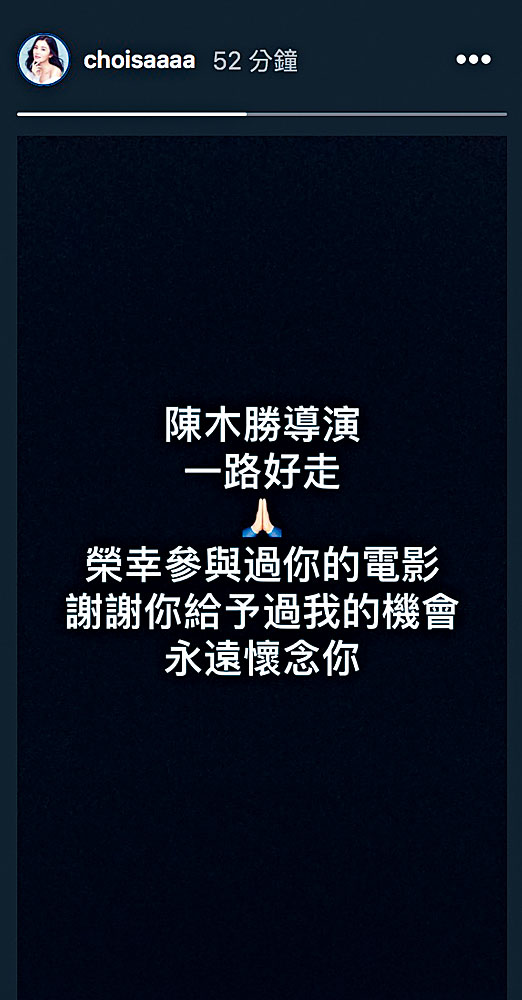 Charlene Choi remembers Benny Chan on social media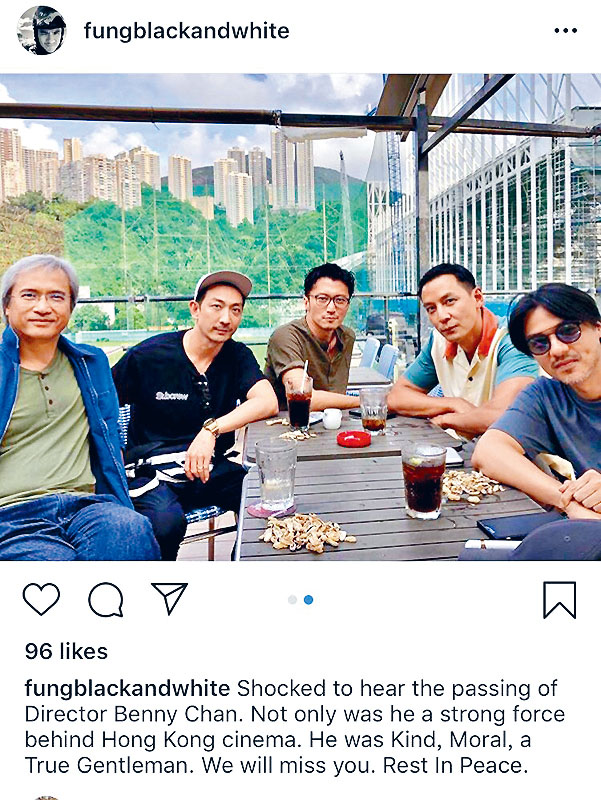 Stephen Fung remembers Benny Chan online
courtesy of singtao.com
Hong Kong Director Benny Chan Muk Sing yesterday morning passed away from nasopharyngeal carcinoma at age 58. He was survived by his wife and three children. Chan Muk Sing made many memorable movies, and particularly excelled in police action films. His film with Donnie Yen Chi Tan and Nicholas Tse Ting Fung, RAGING FIRE (NO FOR), would be his final film. The news shocked the industry as many lamented the passing. Chan Muk Sing's directing debut was the Andy Lau Tak Wa and Wu Chien Lien starred A MOMENT OF ROMANCE (TIN YEUK YAU CHING). The film made "Wa Dee" into one of Lau Tak Wa's classic characters. Lau Tak Wa admitted the news of Director Chan's passing was very hard to accept.
Chan Muk Sing passed away from nasopharyngeal carcinoma. Reportedly, he was already feeling ill while directing the Yen Chi Tan and Tse Ting Fung starred RAGING FIRE. Later when he had his physical examination he was diagnosed with late stage NPC, and the film's post production work was handed off to others. In past months, Chan Muk Sing accepted hospital treatment but the cancer cell spread too fast. Finally he succumbed to cancer. RAGING FIRE was completed at the end of last year and became his final film. Even more regrettable, he was unable to see the film release before his passing.
Yen Chi Tan yesterday responded to the shocking news, "I don't know how to describe this heavy and sad feeling......farewell friend, have a safe journey!" Tse Ting Fung has worked with Chan Muk Sing since GEN-X COPS (DUT GAING SUN YUN LUI), then on NEW POLICE STORY, SHAOLIN, INVISIBLE TARGET (NAM YI BOON SIK), and RAGING FIRE. He stated that Chan Muk Sing has always been his mentor. "Whether in acting or in life, he has deeply influenced me. I would always miss you Director Benny."
About during the news of Chan Muk Sing's passing, director Johnnie To Kei Fung said, "I know that he has been sick for awhile, so I was mentally prepared. His passing was very sad! Having known him for so many years, he was a director of extremely good character! I hope his family would not be too heartbroken!"
Patrick Tam Yiu Man last year worked with RAGING FIRE. He pointed out that Chan Muk Sing was the Hong Kong film director he has always longed to work with. Finally last year he was honored to receive Director Chan's invitation to make RAGING FIRE. He said, "I remember the first time when I met him I felt just like a fan, because finally I had the chance to meet the legendary good person and talented director. Finally we were able to work together. I still remember the incredibly happy and excited emotions that day. I never thought that seeing you again would already be farewell. Director Chan Muk Sing, I am truly very grateful to you for bringing so much excellent work to Hong Kong film and countless beautiful memories for movie fans. I also am very grateful to have this chance to work together and would never forget your easy going and friendly presence of a master. I learned a lot from you, I would always remember those days. Rest in Peace."
Andy Lau Tak Wa 30 years ago already worked with Chan Muk Sing on Director Chan's directing debut A MOMENT OF ROMANCE. He responded, "It's very hard to accept, my heart is hurting but life is unexpected!"
Aaron Kwok Fu Sing said, "When I learned about Director Benny's passing I was stunned and saddened, I am not able to accept it yet! He definitely was a very important director in my film life, from A MOMENT OF ROMANCE II to DIVERGENCE (SAM CHA HAU) he gave me a lot of guidance in many performances. He not only was a good director but a spiritual mentor and a good friend. He had good character! His passing was certainly a great loss in the film industry, and I will always miss him! My condolences to his family!"
Louis Koo Tin Lok has worked with Chan Muk Sing many times like in ROB A HOOD, CONNECTED, THE WHITE STORM, LITTLE BIG MASTER, CALL OF HEROES and MEOW (MIU SING YUN). Koo Tin Lok responded to the news with only a few words. "I am feeling down."
Nick Cheung Ka Fai worked with Chan Muk Sing on THE WHITE STORM and CONNECTED. "My impression of Chan Muk Sing was a righteous and straight laced person who had no regret in regards to film. I deeply miss this good friend. On our last call, he told me from the hospital that THE WHITE STORM was on the television. At the time he was already seriously ill, but we still savor our hard work from the shoot."
Stephen Fung Tak Lun in GEN-X COPS (DUT GAING SUN YUN LUI) worked with Chan Muk Sing. He even posted two photos with Chan Muk Sing. "Shocked to hear the passing of Director Benny Chan. Not only was he a strong force behind Hong Kong cinema, he was kind, moral, a true gentleman. We will miss you! Rest in peace!"
Miriam Yeung Chin Wa starred in the Chan Muk Sing produced LITTLE BIG MASTER (NG GOR SIU HAI DIK HAU JEUNG). She also said, "The news was so sudden and sad that I still haven't been able to accept it. He was a very good director, noble and selfless, just and loving nice guy. I am thankful for his guidance during the shoot, grateful to him for giving us so many good films. I would miss him forever!" LITTLE's director Kwan Shun Fai was inconsolable, saying that they have been friends of many years. They talked about everything. Chan Muk Sing told him to be a good director, to persist, to overcome any difficult no matter how hard it was. From Chan Muk Sing he learned to persevere. In June he texted Chan Muk Sing. At the time he said that he was working hard and he would miss him very much.
Chan Muk Sing in 1987 became an executive director under the leadership of Johnnie To Kei Fung and directed GOODBYE DARLING (HAP CHO DAI JEUNG FU) with Raymond Wong Pak Ming. Wong Pak Ming said, "I am very surprised! His first film was co-directing GOODBYE DARLING with me. Later when I worked with To Kei Fung and started the film company Paka Hill Film Production, Muk Sing made a very outstanding film A MOMENT OF ROMANCE (TIN YEUK YAU CHING). I never knew that he was sick, he was a very good director, a director who joined Cinema City in its final stage. Hearing the news today, I am truly heartbroken."
Working with him during the ATV era, Jackie Lui Chung Yin said, "It's too sudden! The two major directors of WHO'S THE WINNER, director (Billy) Tang Hin Sing and director Chan Muk Sing left us one after another, thank you for making so many on and off screen talent! To be able to work with you when I just started in this business and to have your guidance, thank you! Have a safe journey!"
In addition, Shu Qi, Shawn Yue Man Lok, Fan Bingbing, Janice Man Wing Shan, Jeana Ho Pui Yu, Carlos Chan Ka Lok, Philip Keung Ho Man and others all remembered the director on social media.
The production company of Chan Muk Sing's final film RAGING FIRE (NO FOR), Emperor Motion Pictures, also praised Chan Muk Sing for his hard work and talent, and paying him the highest respect.
Chan Muk Sing after graduating from secondary school joined RTV as an assistant writer and director, in 1982 he joined TVB and became Johnnie To Kei Fung's assistant writer and director. His television work included THE FLYING FOX OF SNOWY MOUNTAIN, THE NEW HEAVEN SWORD AND THE DRAGON SABRE, WHO'S THE WINNER and FIST OF HURY. In 1990 Chan Muk Sing directed his first feature film A MOMENT OF ROMANCE (TIN YEUN YAU CHING). After 1997 he made the fully jump into the film industry and excelled in directing police drama, including NEW POLICE STORY, ROB B HOOD (BO BUI GAI WAT), CALL OF HEROES (NGAI SING), THE WHITE STORM (SO DUK), HEROIC DUO (SEUNG HUNG). He even with the film BIG BULLET (CHUNG FUNG DUI NO FOR GAI TAU), HEROIC DUO, NEW POLICE STORY, CONNECTED (BO CHI TUNG WA) and THE WHITE STORM was nominated for the Hong Kong Film Award Best Director five times.
Charlene Choi Cheuk Yin has worked with Chan Muk Sing on two films. She remembered working with him and thanked him for the opportunity to perform. "I still remember in a detention room scene in NEW POLICE STORY, the director actually let me freely improvise, play the role how I wanted to play it and say what I wanted to say?? That was our first collaboration and I still was a new comer......"
"The second time was on ROB B HOOD. In one scene I had to shoot a crying scene on a busy street. Every second counted during the shoot, but the director worried about the pressure on me and dedicated a cinematographer to me. We kept shooting until my emotions came....... the co-star in that scene was elder Koo Tin Lok......Director Chan Muk Sing was a richly talented director. He had a very high moral and no temper at all. He was very courteous when he spoke to anyone, and he gladly worked with new comers. I am very grateful to the director for giving me a chance to perform then! I am honored to have been in your movies! Director Chan Muk Sing have a safe journey!"
Universe film boss Daniel Lam Siu Ming said, "He was very positive and optimistic in his fight against cancer. He accepted treatment, many people recommended doctors to him. When I found out he had cancer I was shocked. Today when I got the news of his passing, I was heartbroken. It's very regrettable!" He and Chan Muk Sing have known each other fo 20 years and worked together on 8 films. He praised Chan Muk Sing for his talent, making many outstanding films, very serious at work, and had no temper at all. Lam Siu Ming lamented, "He passed away after a year of discovering the illness. Now there isn't much I can do, let's see if his family would need any assistance."