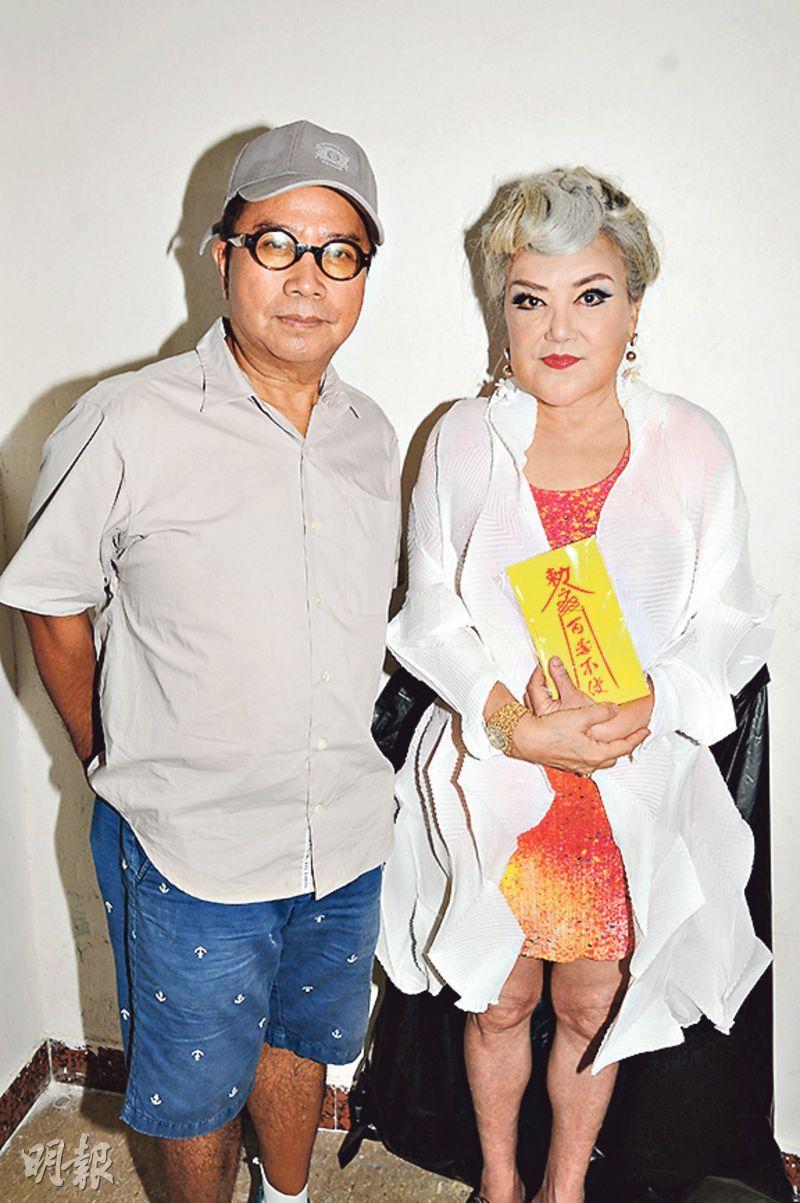 Fruit Chan wraps up production on the same day as Susan Shaw's birthday. The cast celebrates both.
Rachel Lee and Wong Yau Nam are grateful to be working during the pandemic
courtesy of mingpao.com
Fruit Chan is grateful for the actors giving him a break on salary
courtesy of on.cc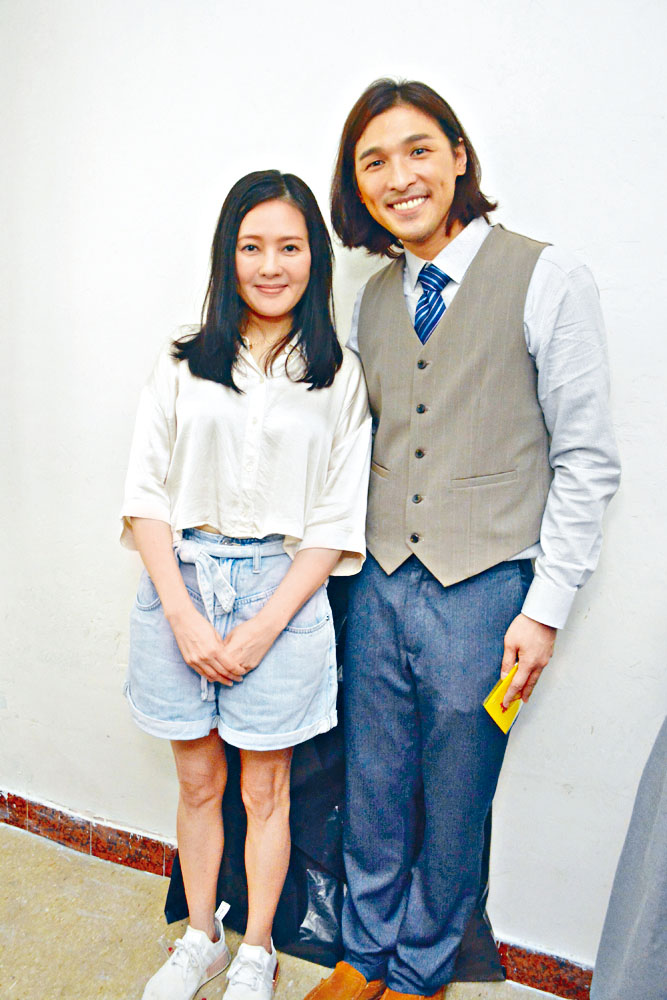 During the shoot Rachel Lee lost her father and Wong Yau Nam was injured.
courtesy of singtao.com
The Hong Kong Film Award winning director Fruit Chan Gor's latest Hong Kong horror fantasy film (yet to be titled) yesterday held a production wrap ceremony. It happened to be Susan Shaw Yam Yam's 70th birthday, so Char Gor along with actors Rachel Lee Lai Chun, Wong Yau Nam, Man Suet Yi and others celebrated with Sister Yam Yam. Wong Yau Nam was injured in an accident during the shoot.
Chan Gor revealed that the film started production when the third wave of the pandemic erupted. At first he hesitated and wondered if he needed to shoot as schedule, but he considered that if the production was halted many would be out of a job. Thus he could only take the full preventive measures on the set. However he shot studio and location scenes as usual. He said, "I didn't separate between studio or location shoot, but I was the most afraid of not knowing the source if something happened."
Chan Gor revealed that Sister Yam Yam's character did not have any line at all. Sister Yam Yam joked, "My acting really is decent." Actually she played a 98 year old lady with dementia. When it acted her children talked about dividing the family fortune without any taboo with her. In the end after she passed away from illness she turned into a haunting spirit.
One of Wong Yau Nam's fingers was bandaged. He revealed, "Two days ago we shot a fight scene, and I accidentally hit a fan. The fan blades cut my finger and I had to go to the hospital right away. The doctor said I almost cut my tendon. Originally it would require stitches, but I was afraid of hindering the production progress. Luckily the bleeding was stopped and I went back to the shoot. The condition is OK now. I would have to wait a few more days before I can get the wound wet." This was Yau Nam's third collaboration with Chan Gor. He said, "At age 15 he picked me off the street to make movies. The first movie qualified for Venice. At the time he took me on vacation to France. The second movie qualified for Cannes and he took me to England. I hope this time the movie would be able to participate in large scale film festivals so we can go to other places."
Lee Lai Chun said that early during the shoot her father passed away. She was emotionally unstable and had to miss two notices. She wanted to say sorry to the director. Her father's affairs have already been handled so she would not say more. After finishing a movie at the end of last year, she still had work during the pandemic. She was very grateful and would properly cherish it.