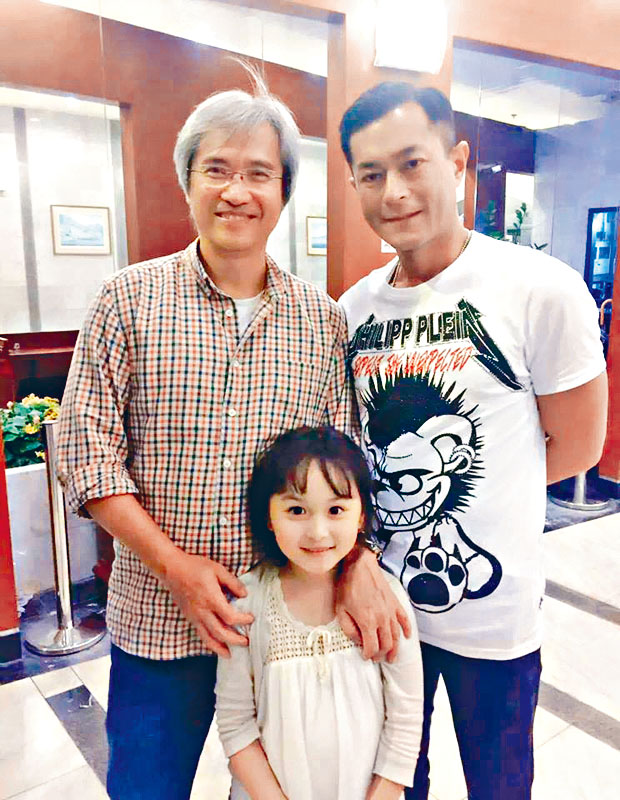 Louis Koo remembers Benny Chan
courtesy of singtao.com
Famous director Benny Chan Muk Sing passed away on August 23rd from nasopharyngeal carcinoma at age 58. The Hong Kong film industry was deeply sorry to hear the news. Reportedly his family would like Director Chan's funeral to take place in a low key manner. The 18th Hong Kong Film Directors' Guild executive committee two days ago issued a statement to express deep sorrow over the passing of Director Chan.
The statement mentioned Director Chan Muk Sing devoted most of his life in Hong Kong film, and set up an unique action genre model for Chinese language films. With strong, straightforward and bold visuals and drama, his films reflected the benevolence and righteousness under adversity that modern film environment has been exploring and examining. Behind the fierce light and shadow, Director Chan Muk Sing was always sincere, honest, pragmatic and chivalrous. He was deeply respected by his peers and loved by the younger generations.
Director Chan Muk Sing in his last days still devoted himself to the production of RAGING FIRE (NO FOR). His talent, passion and dedication to film would always remain in the hearts of his colleagues and fans, just like his numerous classic works. The entire Directors' Guild executive committee expressed their deepest sympathy and condolences over his sudden passing and extended their highest salute.
Louis Koo Tin Lok wrote an eulogy titled "Live in My Heart" for the director. Goo Jai said that when he received the news of Chan Muk Sing's passing, his mind first went blank as he was unable to express that sorrow. Once he settled down, various memories in no particular order flooded his heart as bits and pieces of visuals appeared. The first time they worked together on ROB B HOOD (BO BUI GAI WAT) was already 14 years ago, as they started their partnership that was both a friendship and a mentorship. He never thought that MEOW from three years ago would be their last collaboration.
Donnie Yen Chi Tan two nights ago again posted an old photo to remember Chan Muk Sing, saying that he was lucky to be able to work with him on his final film RAGING FIRE. After 25 years he was still that righteous, tough, happy and inspirational director and friend. He would miss his smile, sharing creative exchanges and stories of fatherhood with him.