courtesy of on.cc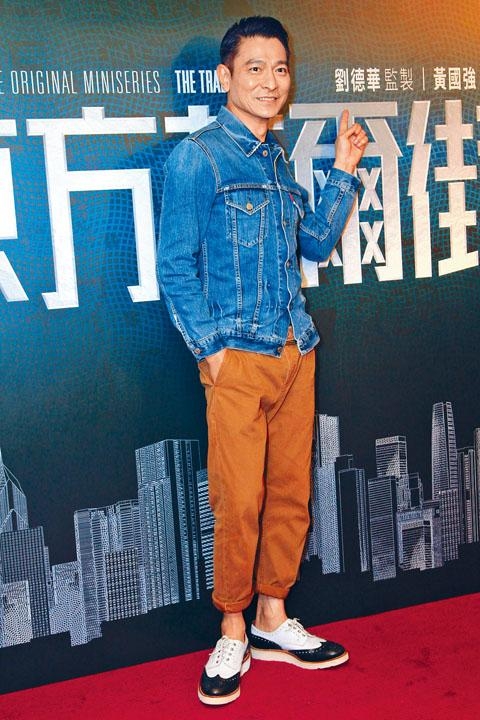 courtesy of singtao.com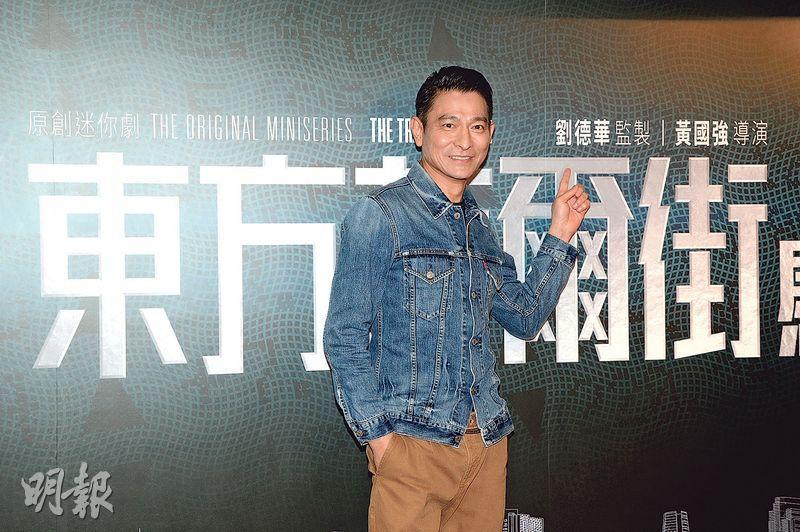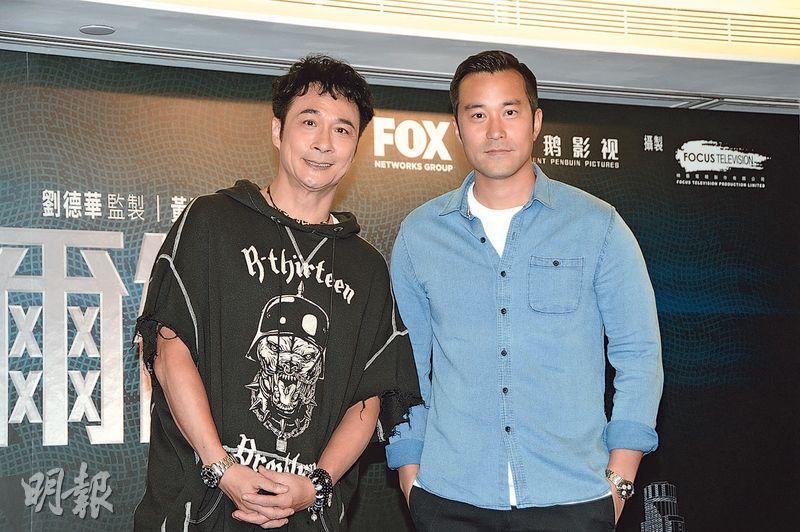 Francis Ng, Joseph Chang
courtesy of mingpao.com
The Fox Media Group and Penguin Pictures joint release, Andy Lau Tak Wa produced, Wong Kwok Keung directed original mini series THE TRADING FLOOR last night held a celebration banquet and announced its second season will soon begin production. Wa Jai hoped for the original team to return. He joked that he would wait until the third season to participate.
Wa Jai, Francis Ng Chun Yu, Joseph Chang, Maggie Cheung Ho Yee, Patrick Tam Yiu Man, Poon Chan Leung yesterday attended the banquet. Wa Jai revealed that currently he is busy with his new film THE WHITE STORM 2 (SO DUK 2). Every week he worked for four days, a normal work rate. Because he had to work, Wa Jai put more effort into maintaining himself. "Don't you feel I am back to being handsome again?" Aside from movies, Wa Jai also had to prepare for his year end concert. Recently he was even invited to be an Oscar voter. "I have been invited, I haven't seen the qualifying films yet. Any voter who has not seen the qualifying films would not be qualified to vote. This time I am already very happy to be invited, I will be able to enjoy films and genres from different nations. (Would you have time to watch all the movies?) If I don't I would lose the voting qualification. I won't lie to everyone and say that I saw it when I didn't."
Wa Jai was rumored to be a father again. He denied it. "Earlier at the fan club meeting I already denied it. I will keep going. (Would you like to have a new member of the family?) I do, I wouldn't say I would dislike it. I let everything take its natural course."
Joseph Chang in the series needed someone to dub his Cantonese lines. Chang said, "Earlier when I made WILD CITY (MAI SING) (Soi) Cheang Pou Soi dubbed my Cantonese. (Would you learn Cantonese?) My language ability is okay, but Cantonese is rather hard." Chun Yu said, "Using all new language in a performance actually is rather dangerous."