courtesy of on.cc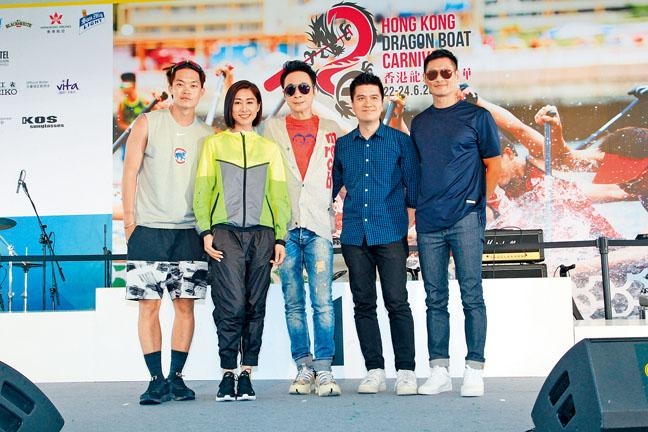 courtesy of singtao.com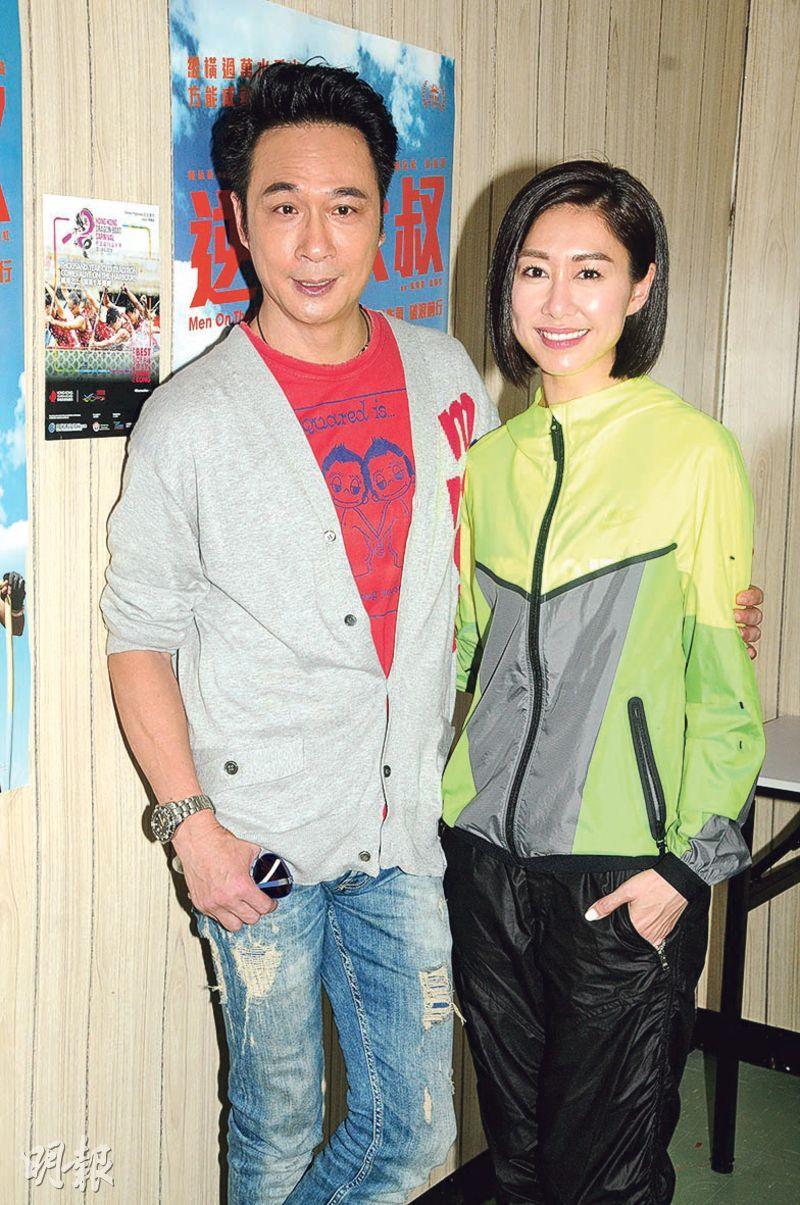 courtesy of mingpao.com
Francis Ng Chun Yu, Nancy Wu Ting Yan, Ken Wong Tak Bun, Tony Wu Tsz Tung and director Sunny Chan Wing Sun yesterday were guest presenters at the Hong Kong dragon boat carnival and promoted their film MEN ON THE DRAGON (YIK LAU DAI SHOOK). Ting Yan was very popular with the dragon boat athletes. Ting Yan thanked Chun Yu for approaching her with the movie and bringing her to the silver screen. Chun Yu joked that other female stars were getting married, having babies and "retiring". Since Ting Yan was not a parent yet and had charm, he asked her to perform.
Chun Yu revealed that this production was very pleasant. He said that in the film he had to row the dragon boat. He would even flirt with the girls on the other dragon boas and ask, "What kind of dragon is yours?" Ting Yan said that in the film she did not have to row. She said, "This is my first film, a new beginning. I thank Chun Yu for asking me." Why would Chun Yu ask Ting Yan to make a movie? He joked, "The others were all married, having children, they have completed their historic mission and retired in glory. Since Ting Yan isn't a parent yet and has charm, I asked her."
In the film Ting Yan played a single mother. Chun Yu was her "soldier" (Someone who would do anything the object of his affection). Has Chun Yu been one in real life? He admitted that he has. "It's an interest, but even as a soldier you can't even go to places that you want to go. When you drive you have no destination, it like you are sleep walking. You have no idea of your own. (Did you get the girl?) Of course I would do that after I get the girl. (Didn't you waiting for the girl to make a move?) Even with pets, in the end you become the soldier."
Recently revealing that she has suitors, Ting Yan was asked if she had any soldier. She said that she would worry about it after her play. Soldiers might not wait for her, Ting Yan said that then they would not even meet the qualification to be soldiers. Would she ask her suitors to buy tickets? Chun Yu chimed in, "Getting tickets are the casual ones, what do you think Ting Yan is? You have to book shows for life." Ting Yan added, "Not the 20 some sea private show, if you are going to book book the big venue. It's a problem of sincerity."