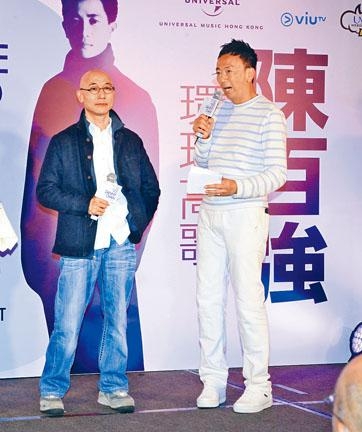 Lawrence Cheng asks to host the ceremony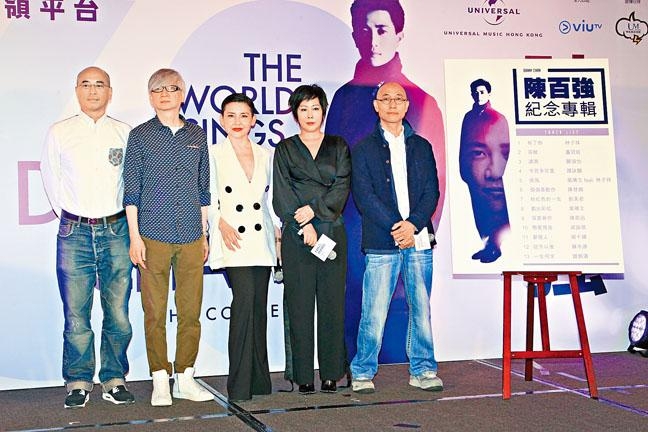 courtesy of singtao.com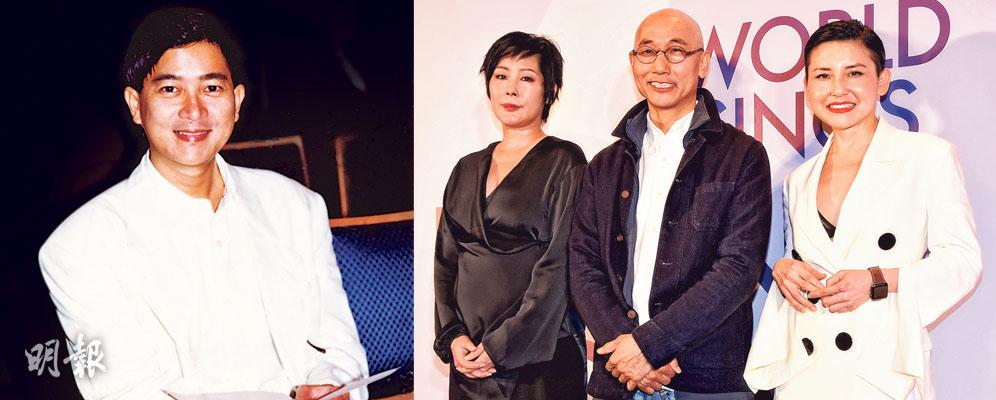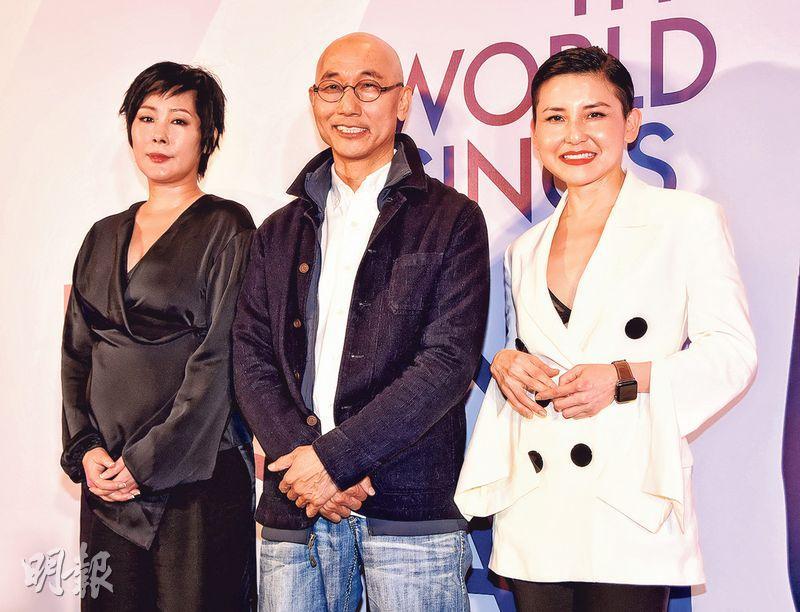 Shirley Kwan, Lowell Lo and Prudence Liew will sing Danny Chan's hits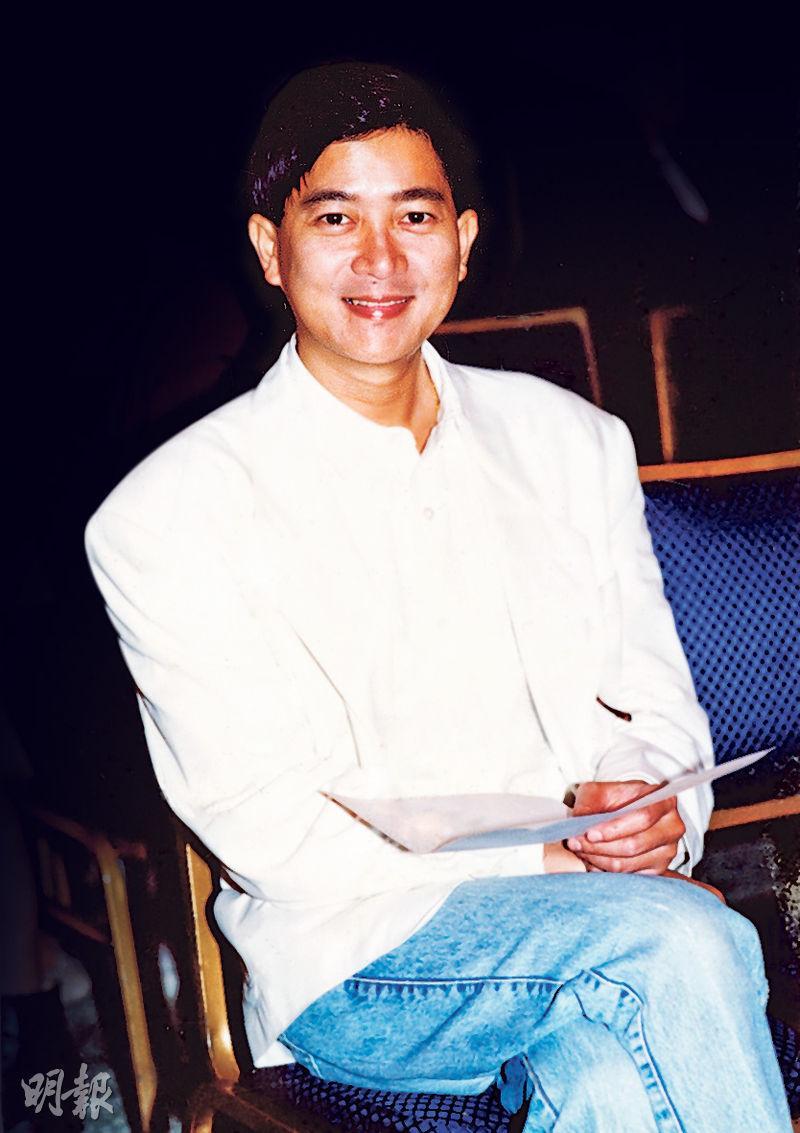 September 7th would have been Danny Chan's 60th birthday. A group of singers will perform a concert on September 9th in his honor and release a record of his hits.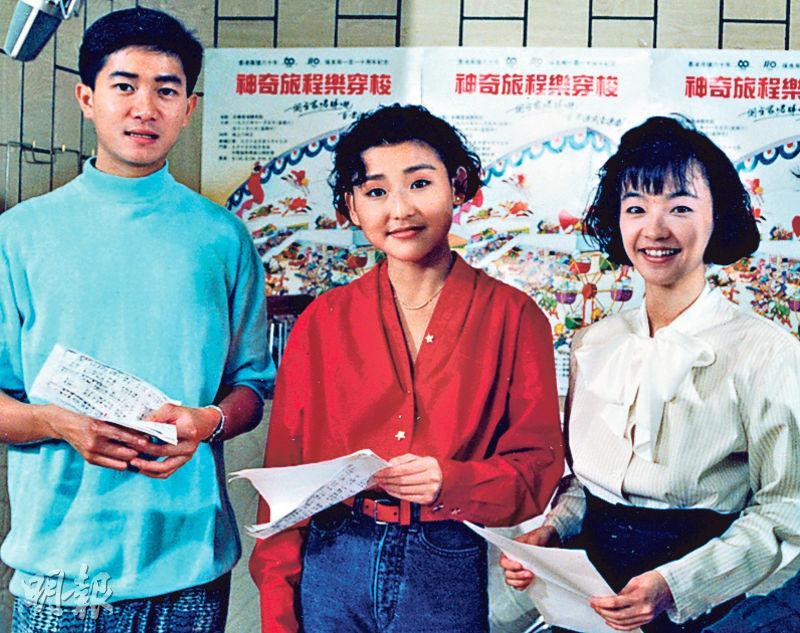 Prudence Liew (center) recorded a song with Danny Chan and Priscilla Chan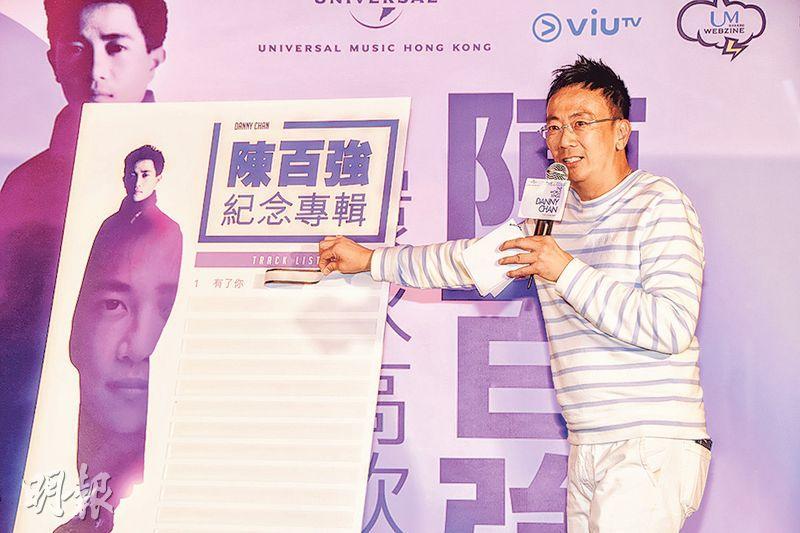 Lawrence Cheng says that he did not give up on screenwriting completely because of what Danny Chan said.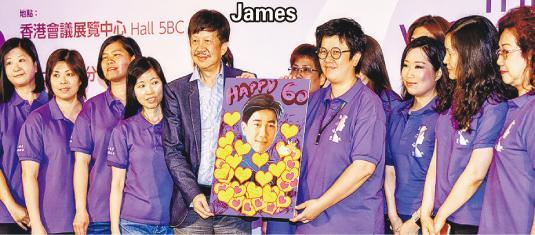 The Danny Chan International Fan Club presents a birthday card to Danny's brother James
courtesy of mingpao.com
To remember the late singer Danny Chan Pak Keung's 60th birthday, the record company invited many of Danny's elder and junior singers to record Danny's classic hits. In September a non profit concert will take place. Yesterday Lowell Lo Koon Ting, Prudence Liew Mei Kwan and Shirley Kwan Suk Yi attended the press conference to share their experience with Danny. Danny's fans sent a birthday card, which Chan Pak Keung's brother accepted on his behalf.
Host Lawrence Cheng Tan Shui was his film ENCORE (HOK CHOI)'s screen writer. He revealed that back then his career was working out, as his screenplays were neither critical nor commercial success. As he was about to consider switching jobs, Danny's words of encouragement made him keep writing and he became today's Cheng Tan Shui. Lo Koon Ting said that Danny was known for his fashion sense. "Once Danny ask me if I knew why I wasn't popular, it was because I didn't dress as well as he did." Liew Mei Kwan said that the first time she saw Danny she deliberately played cool. In the end he came over and praised her for how cool she was. Her heart was pounding. Kwan Suk Yi said that at school she saw Danny working on a film outside her school, but she was too shy to ask for an autograph. She could only look from afar.
In the new record, each singer chose Danny's hit to perform. Liew Mei Kwan chose A PINK LIFE, Lo Koon Ting chose BREAKTHROUGH, and Kwan Suk Yi chose the most difficult RIPPLE. Even Lo Koon Ting said that this song was very hard to sing, adding a lot of pressure on Kwan Suk Yi. However he was confident that she would be able to sing it well. Kwan Suk Yi explained that RIPPLE was her favorite song. The last time she released a record she thought about recording it, but she had too many songs and had to give up the idea. This time she got her wish. Kwan Suk Yi expressed that she has already returned to Universal Records and said that she was very happy to be able to sing songs that she liked. Her new record will be released within the year and a concert will take place as well.