courtesy of on.cc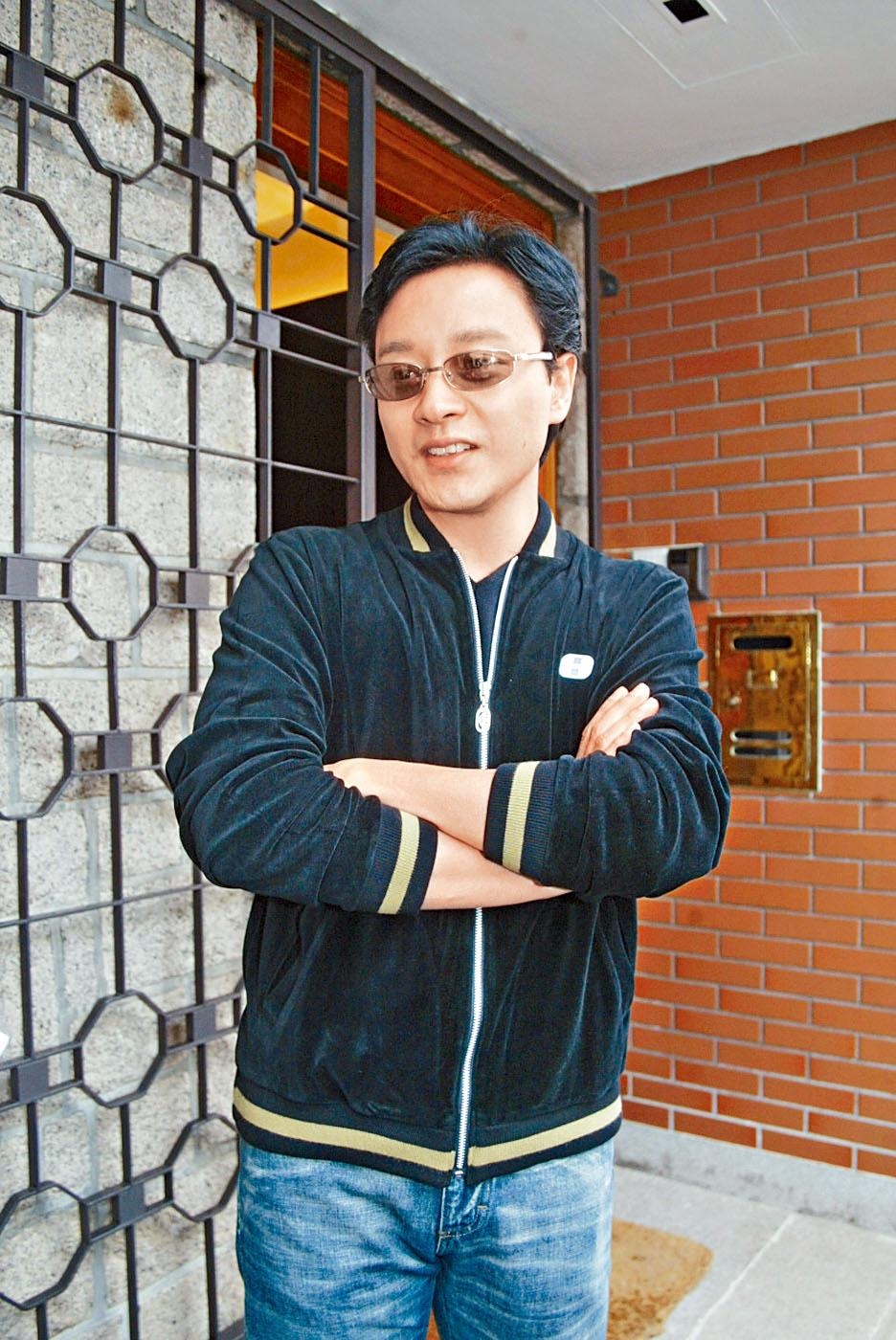 courtesy of singtao.com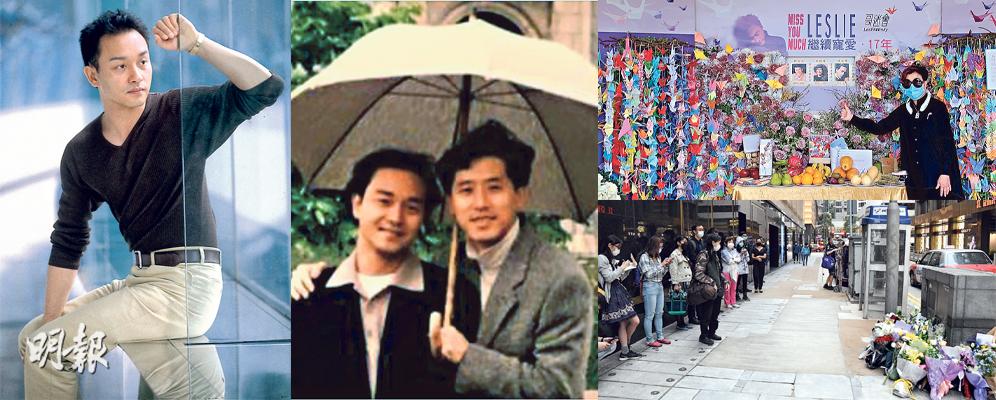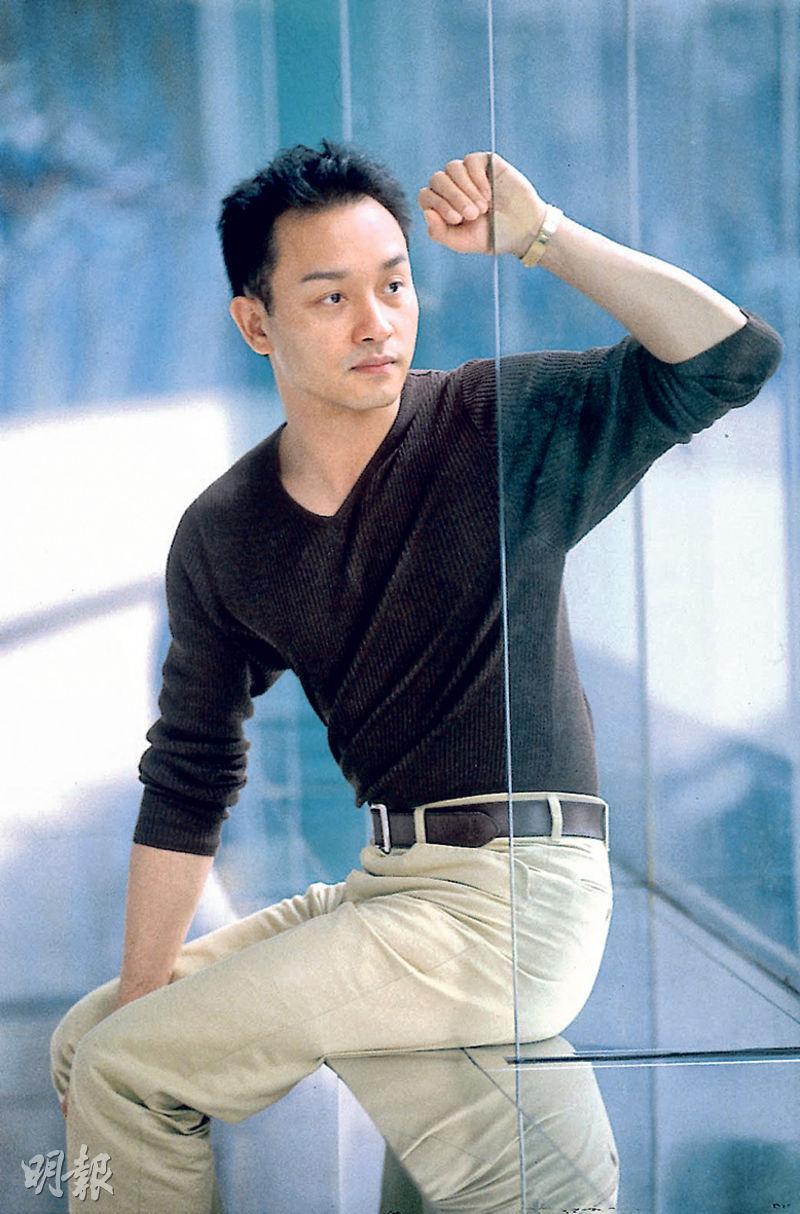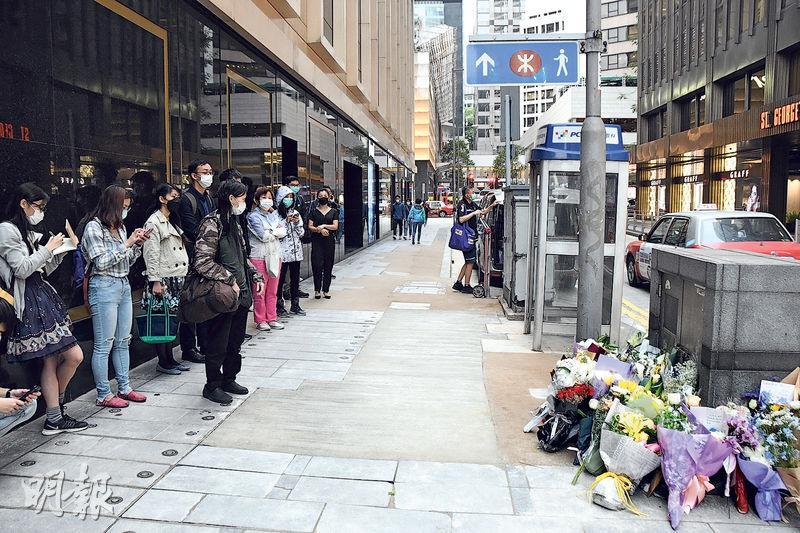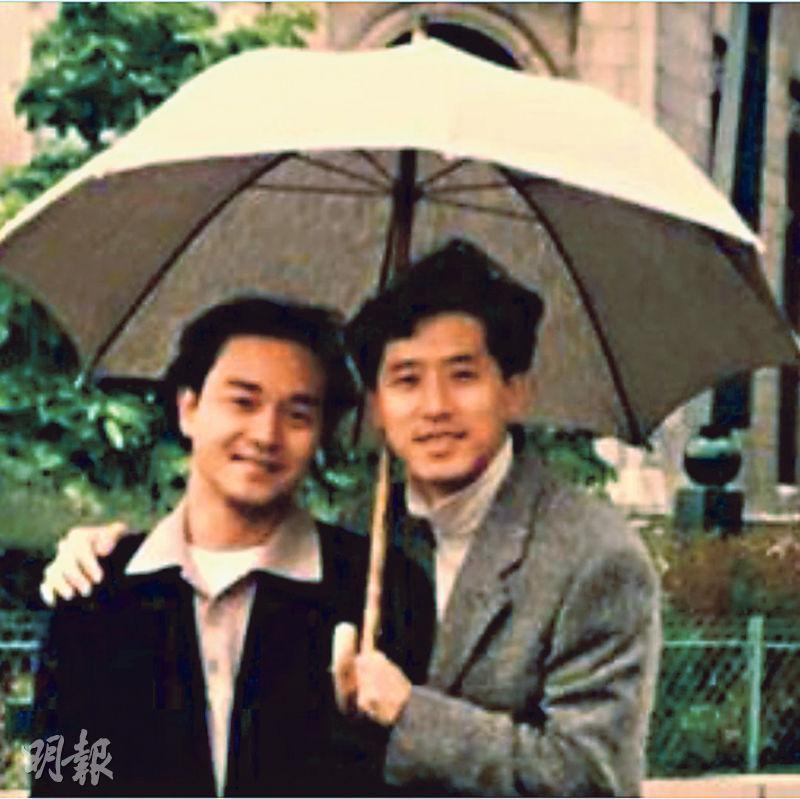 Daffy Tong posts a photo with Gor Gor to remember him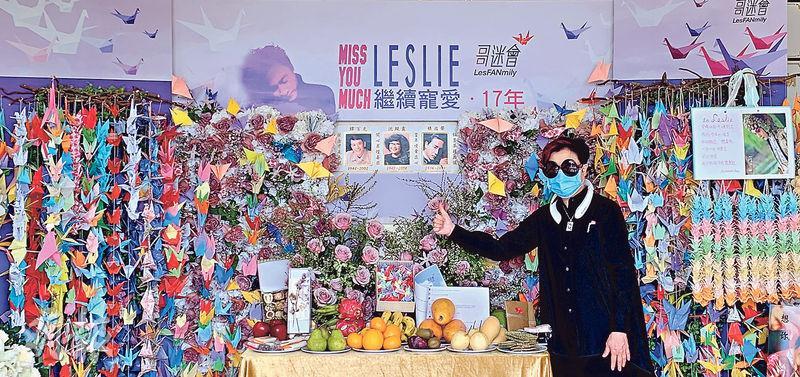 Chan Suk Fun brought the origami cranes from Gor fans to pay her respect at Po Fook Hill
courtesy of mingpao.com
Superstar Leslie Cheung Kwok Wing 17 years ago on April 1st April Fools' Day passed away. His friends and fans every years would hold memorial events. This year due to the novel coronavirus the mass memorial events were canceled, but everyone never stopped remembering Gor Gor. Gor Gor's beloved Daffy Tong Hok Tak (Tong Tong) every year would post in remembrance of his "most beloved". This year Tong Tong borrowed the strength from remembering Gor Gor as he believed that he would encourage us and cheer for us from afar, get over the hard times together. When Gor Gor passed away SARS was rampant. This year Hong Kong ran into the novel coronavirus that was even worse than SARS, Margie Tsang Wa Sin wished that Gor Gor in Heaven would bless the entire world with the rapid end of the pandemic!
Despite the event cancellations, "Gor" fans missed Gor Gor no less. Around 5PM around 20 "Gor" fans in masks presented fresh flowers at Central's Mandarin Oriental Hotel. Later fans continued to present flowers with almost over 50 batches of fresh flowers. With the flowers were also cards for Gor Gor. Some "Gor" fans also presented teddy bear, charm and cigarette. A fan even lit three cigarettes in lieu of incense.
Gor Gor's manager Chan Suk Lam yesterday with her son Ka Ho arrived early at Po Fook Hill and brought three thousand origami cranes that "Gor" fans sent from around the world and a book of well wishes collected online for "Gor Gor". Chan Suk Fun selected the Cheung Kwok Wing song with Richard Lam Chun Keung's lyrics, BEING TOGETHER, to remember her friend. "I hope to be able to run into you again on the way, being separate is still like being together".
Tong Tong published late at night to remember his beloved. He posted their "sweet" photo on social media. In it Tong Ton carried an umbrella with his arm around Gor Gor's shoulder as they both showed happy smiled. "17 years ago you left us, but I know that you are in another place always thinking of us; especially in this dangerous time you would encourage us even more, cheer and wish everyone would work hard to get over this pandemic together."
Margie Tsang Wa Sin posted, "Perfect Gor Gor, today I miss you even more! Gor Gor you were a kind person, I wish that you in Heaven would bless the entire world with a rapid end to the pandemic. At the same time, everyone no matter you or I would fight the pandemic together and win this war! Go! Hong Kongers!"
Vying to be on top of the music scene in the 80s with Gor Gor, Alan Tam Wing Lun's friendship with him was unaffected despite their warring fans. Alan remembered Gor Gor and praised him as a "hard to come by artist".
Tony Leung Chu Wai also posted a photo of Gor Gor and simply wrote "17 years" to express how much he missed him. Anita Yuen Wing Yi who worked many times with Gor Gor wrote, "When I see the stars in the sky, I would always think of you." Julian Cheung Chi Lam remembered Cheung Kwok Wing while also expressing, "We will survive."
Dicky Cheung Wai Kin also posted, "17 years ago due to SARS, I wore a mask to attend your funeral; 17 years later today the days of wearing mask has returned. Please relax though, we still would overcome the pandemic with a tenacious heart."
Vivian Chow Wai Man played a couple with Cheung Kwok Wing in a film, privately they were close as well. This year she made a video for the first time to remember Gor Gor. She wrote, "Dear Leslie You're forever in heart! Vivian"
Sharon Chan Man Chi was another artist who remembered Gor Gor with a video. Man Chi revealed in the film, "My most memorable time was working with him, that collaboration was also the final time I saw Gor Gor. I was very honored to be able to participate in a music video Gor for one of Gor Gor's songs. The song was titled RESENTFUL MAN, I remember I had to put my hand on Gor Gor's chest. I was very scared, then Gor Gor told me not to be scared. He grabbed my hand and taught me how to do it. I still remember that feeling now. I wish you a great life even in another place, we love you!"
Benjamin Yuen Man Kit shared on social media that when he started he worked with Gor Gor on the Lunar New Year film ALL'S WELL ENDS WELL (GA YAU HEI SI). He even brought a photo book for Gor Gor to autograph and they chatted, all of which became so memorable that he would never be erased for him.
Many artists who have worked with Gor gor and many of the younger generation could not forget "Gor Gor" as they all posted photos and videos of Gor Gor online. They included Leo Ku Kui Ke, Louis Koo Tin Lok, Remus Choy Yat Kit, Calvin Choy Yat Chi, Man Suet Yi, Law Kar Ying, Real Ting Chi Ko, Karen Tong Bo Yu and others, as they saluted the superstar of a generation.