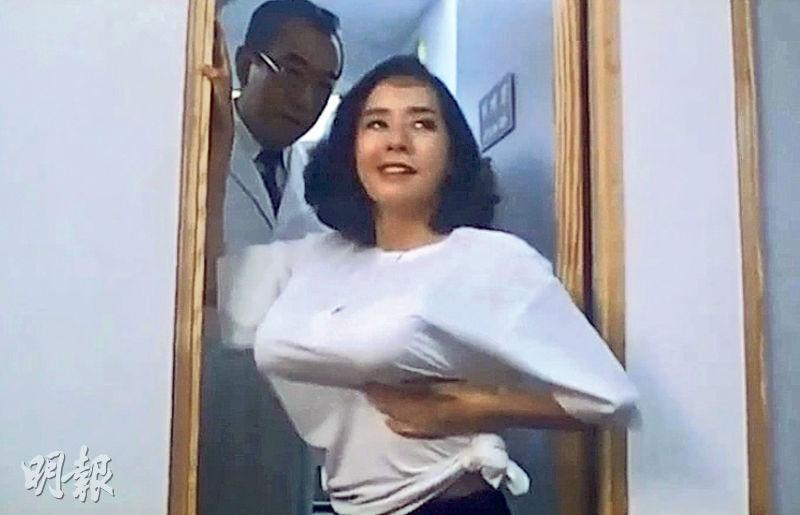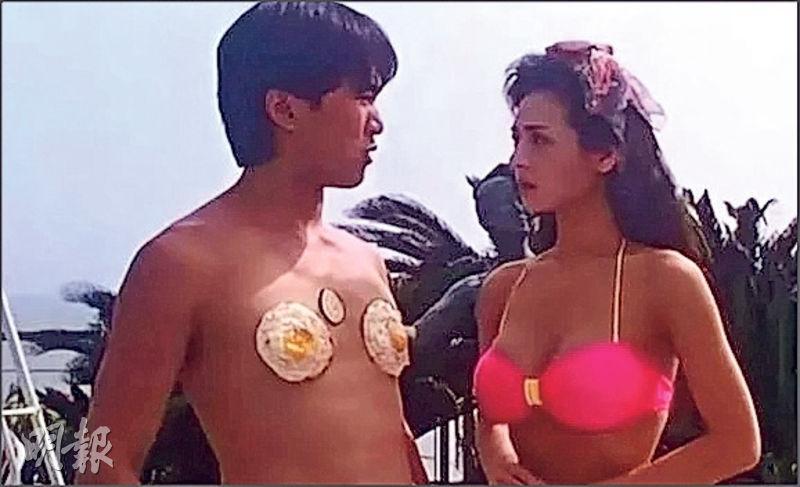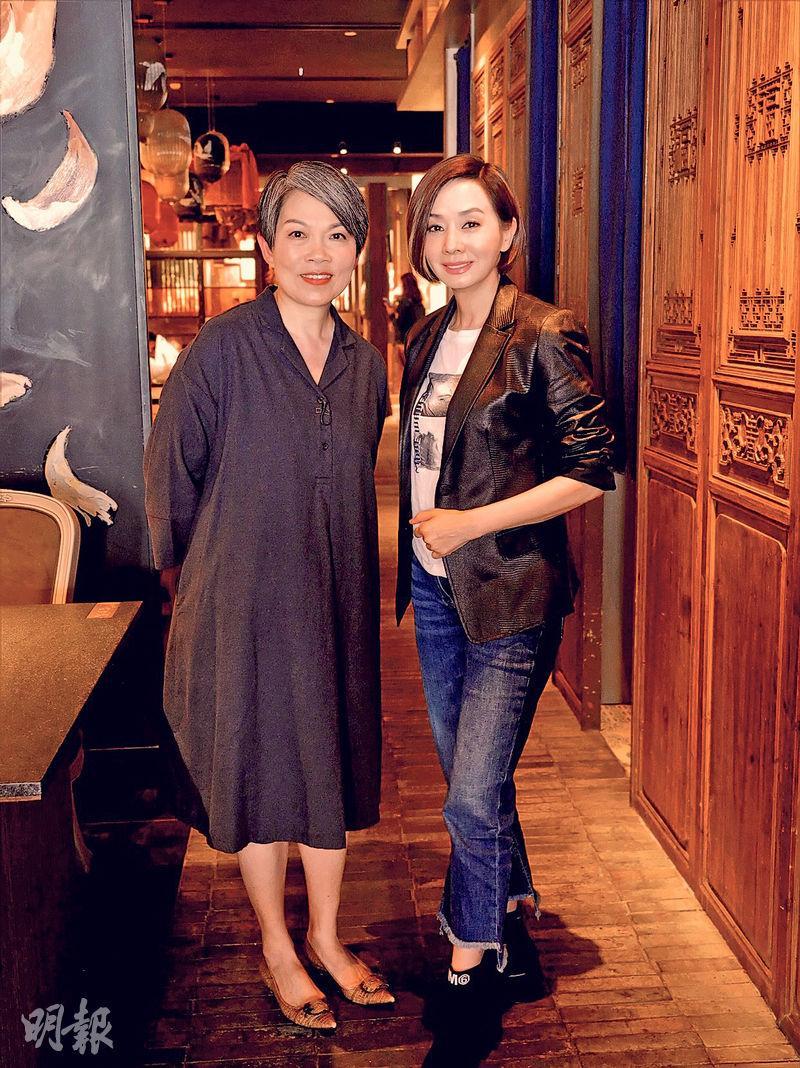 courtesy of mingpao.com
courtesy of on.cc
Teresa Mo Shun Kwan on the program HER FILM, HER STORY talked about her decades long show business career, from drama at first to comedy. Her first comedy was already with Stephen Chow Sing Chi. However from her experience, when actresses had to achieve the comedic effect her feminine dignity was triggered. Speaking of unpleasant experience, Sister Mo recalled one scene from THE MAGNIFICENT SCOUNDRELS (CHING SING) like it was yesterday.
Sister Mo said, "I was asked to fake 40F (bust), first I had to stuff 100 bras. I didn't mind because in the story I was envious of (Amy) Yip Chi Mei. However I had to fall onto a desk and end up with pens stuck all over the chest. The pens would get messed up, after which many people would come over and move that section around. I felt very uncomfortable! Like people were violating me with their hands, not to mention that everyone was staring at me there. It wasn't comfortable at all!" Sister Mo stated that when she got home her suppressed emotions erupted as she broke down and cried. However when the film was released and she saw the audience's response, the scene really had a comedic effect. Being an actor truly was very helpless!
Sister Mo in 2006 with 2 YOUNG (JO SHOOK) won the Hong Kong Film Award Best Supporting Actress. In 2018 with TOMORROW IS ANOTHER DAY (WONG GUM FA) she finally won the Hong Kong Film Award Best Actress in a mother role. She admitted, "I waited for many years, and I was upset. Those who started with me all have won, it still wasn't my turn yet? However actors are very passive, with a good script they still need a very good team. A good co-star is even more important! Thus when I took TOMORROW IS ANOTHER DAY, I knew how important the role of my son was so I highly recommended Ling Man Lung!"
Did she have any comedy actor with potential in the film industry today? Sister Mo immediately thought of Ivana Wong Yuen Chi and praised her for her sense of rhythm. She was a very smart, very special girl.