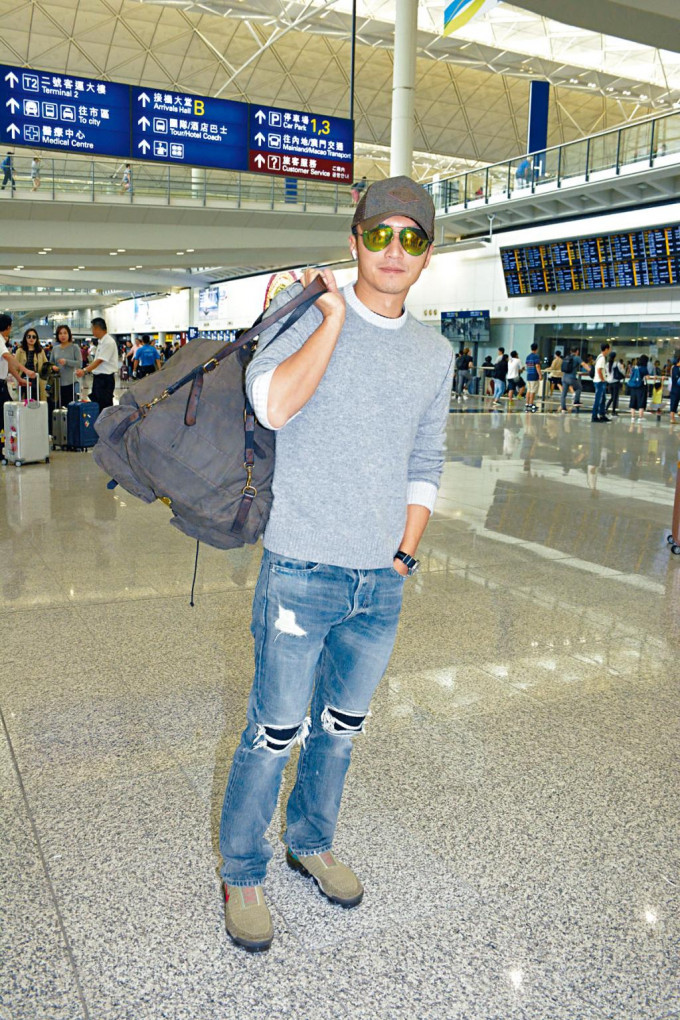 After being an action director for a commercial awhile ago, Nicholas Tse would direct the action choreography again for his new film
courtesy of singtao.com
As the fifth wave of pandemic has run rampant in Hong Kong, show business has been infected. Most television series that were in production have decided to halt production to avoid risk. Earlier returning to Hong Kong from Beijing secretly, Nicholas Tse Ting Fung was planning on working on the Herman Yau Lai To new film HOI GUAN JIN SIN (CUSTOMS WAR ZONE, tentative title). The film would have officially begun production yesterday but due to many positive tests in the team, the production start has been postponed for three weeks just to be safe.
Ting Fung earlier secretly returned to Hong Kong from Beijing to prepare for the Yau Lai To directed new film HOI GUAN JIN SIN. Ting Fung would not only be the lead actor but also the action director. The entire story would be about the Customs department. Aside from Ting Fung, the film LIMBO (JI CHI)'s Hong Kong Film Award Best Actress nominee Cya Liu would also take part. Despite the severity of the pandemic, Ting Fung fought for time to meet with the director and the team in preparation for the new film. The action director put in a lot of effort into the action choreography.
The film originally was set to officially start production yesterday, but many members of the team have tested positive so the entire production team changed the schedule again and again. Finally the production start would be postponed for 3 weeks.
Someone in know revealed to a Sing Pao Daily reporter, "Originally the production would have started in early March. This would be a big production, many production locations required advanced application. The schedule itself would be very intense. If not necessary no one wanted to postpone, in addition an extension would require even more processing. Unfortunately aside from team members, even the chief production assistant tested positive. The team without other options had to postpone the production. Everyone put safety and health first. For now the production start has been pushed 3 weeks later. During the time Ting Fung would be able to have more time to prepare. He has been very anxious about the movie anyway, as he insisted on personally participating in a lot of the details."