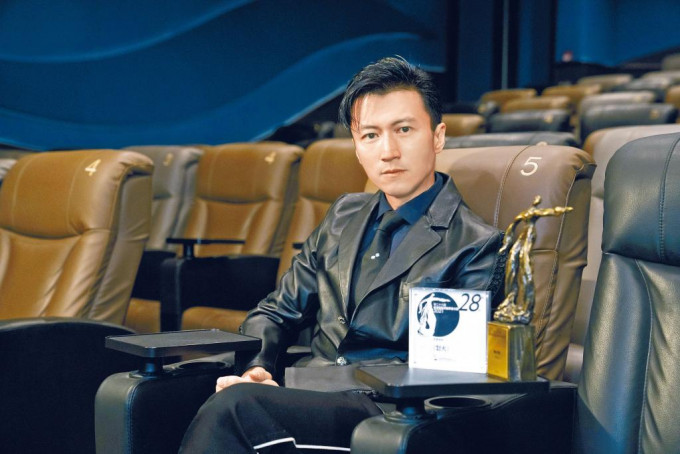 courtesy of singtao.com
Nicholas Tse accepts the Best Director award on behalf of the late Benny Chan
The Best Actress award is an enormous encouragement for LIMBO's Cya Liu
CAUGHT IN TIME's producer Leung Lam and director Lau Ho Leung accept the award
courtesy of on.cc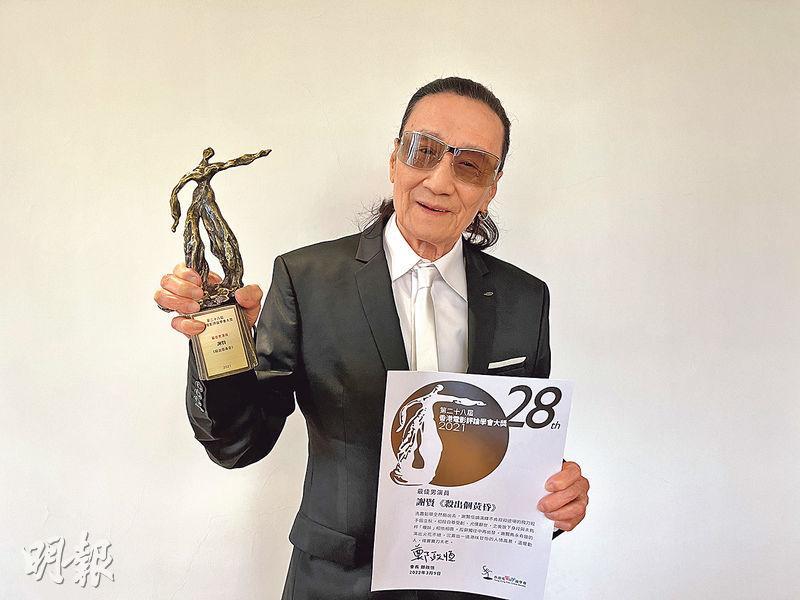 Patrick Tse dresses up to accept his Best Actor award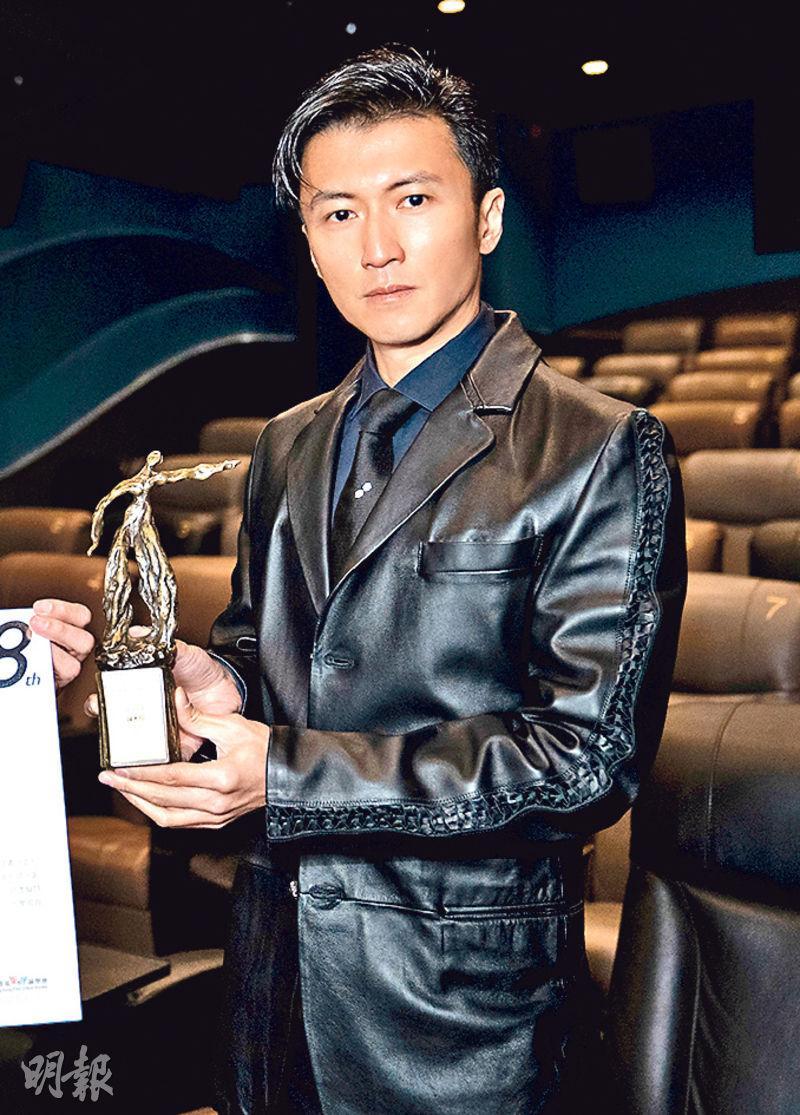 Nicholas Tse accepts the Best Director and the Recommended Film awards on behalf of the late director Benny Chan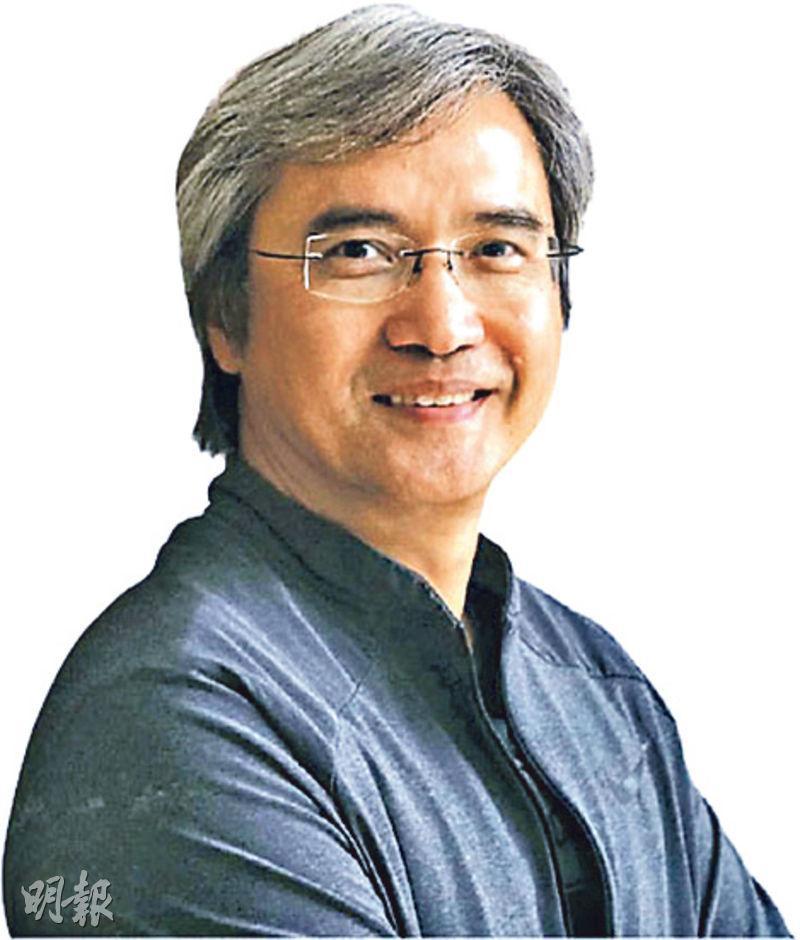 Benny Chan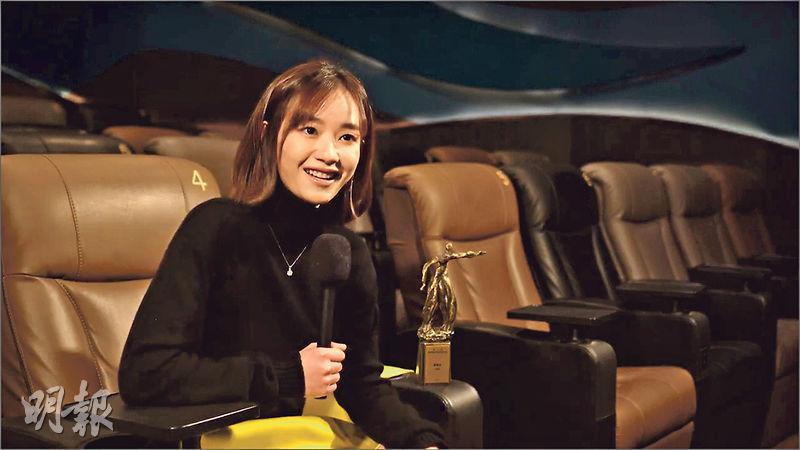 Cya Liu thanks LIMBO's team for their contribution
courtesy of mingpao.com
The 28th Hong Kong Film Critic Society Award yesterday afternoon held its presentation ceremony online, in a pre-recorded format for a second year under the pandemic. The winners were: Best Film LIMBO (JI CHI), Best Director Benny Chan Muk Sing (RAGING FIRE), Best Screenplay Ho Ching Yee, Gordon Lam Ka Tung (TIME), Best Actor Patrick Tse Yin (TIME), Best Actress Cya Liu (LIMBO), and the ten recommended films included RAGING FIRE, HAND ROLLED CIGARETTE (SAU GUEN YIN), DRIFTING (JOOK SHUI PIU LAU), TIME (SAT CHOOK GOR WONG FUN), CAUGHT IN TIME (CHUI BO), COFFIN HOMES (GWAI TUNG NEI JU), SHOCK WAVE 2 (CHAK DAN JUEN GA 2), THE WAY WE KEEP DANCING (KONG MO PAI 3), ANITA (MUI YIM FONG) and ZERO TO HERO (MAMA DIK SUN KEI SIU JI).
This year most of the winners took the time to accept the award in person. TIME's Best Actor, the 85 year old Tse Yin was dressed in black as he accepted his first Best Actor award. "Thank you everyone! I am very happy to receive this award, thank you!"
Best Actress Cya Liu thanked the Hong Kong Film Critic Society for presenting the award to her. She would put this encouragement and honor in her heart, then work hard on being an actor. All of the team's perseverance and passion for the film touched her. She was very grateful for their laborious contribution. Cya Liu said, "Finally, I wish the most for the pandemic in Hong Kong to pass soon, for everyone to be able to work normally. Thank you." Lam Ka Tung and Ho Ching Yi with TIME won Best Screenplay. Ho Ching Yi thanked the Hong Kong Film Critic Society for this award. She also thanked the producer, the director and all of the team. Lam Ka Tung joked that she forgot to mention the actors. "I have to thank you performers Sei Gor (Tse Yin), Sister Bobo (Petrina Fung), Ah Suet (Lam Suet) and all those who participated on and off screen. Because this was a rather new attempt, in the middle we experience a long period of consideration. This time receiving the Film Critic Society's recognition is a rather large encouragement. I hope that in the future we would be able to think of even more new ideas!" He joked that he wanted to torture Ho Ching Yi again.
The late Chan Muk Sing directed RAGING FIRE won Best Director and Recommended Film. Lead actor Nicholas Tse Ting Fung accepted the Best Director award on Director Chan Muk Sing's behalf and spoke on behalf of Mrs. Chan Muk Sing. "Thank you very much to the Hong Kong Film Critic Society, everyone in the industry, film critics and the general audience for their support and recognition of Director Benny. Benny always chased the perfect film dream in his heart. I hope that his determination, unbending and unyielding spirit would be able to affect and encourage everyone to keep going, persist with their dreams, live excitingly and never give up! Thank you everyone!" While accepting RAGING FIRE's recommended film award, Ting Fung said, "For me, RAGING FIRE was a classic Hong Kong action film. It may also be the last one of this genre, because Director Chan Muk Sing left us after finishing this film. Of course many directors are still making action films, but few would be like Director Benny: focusing on one on one, good guy vs. bad buy to shoot the ending. For example Director Tsui Hark mostly made costume films, Director (Dante) Lam Chiu Yin mainly made military subjects. Thus speaking of authentic and originally Hong Kong action films, RAGING FIRE had to be one of them!"
Ting Fung has always seen Director Benny as a mentor. He sentimentally pointed out that he started working with Benny at age 19, from him he learned a lot. "I had many life and death situations, shot some highly difficult and dangerous action scenes, all because of all the confidence he gave me. I also 100% believed in this director and the team to be able to keep pushing my limits. Many scenes came at the cost of life, which was the bond that the two of us built; he was a rather optimistic person. No matter what situation he ran into, he would resolve the problem with a smile. I used have to a dining table at home, with a light above it with many wires. Each wire would hold a piece of paper, which I would bring to many elders I respected for them to write some tips for me. On my free time I would turn on this light and see what the elders wrote me. Director Benny wrote 'stand firm with your belief' for me. When I was little maybe I didn't understand those simple words, which had many layers of meanings. However after over 20 years with him, after his passing those words that look so simple actually would be so hard to achieve!"
The Lau Ho Leung directed, Daniel Wu (Ng Yin Cho), Wang Qianyuan, Michelle Wai Sze Nga, Jessie Li starred film CAUGHT IN TIME was one of this year's recommended films. Currently in Beijing, director Lau Ho Leung said, "Due to the pandemic, CAUGHT IN TIME was released half a year later in Hong Kong than in the Mainland. I was never too certain about the Hong Kong audience's audience, so this Hong Kong Film Critic Society award for us was a huge encouragement. My first film THUMBS UP (CHUNG FUNG CHEH) had a line, 'What you wear doesn't matter, the most important is to know what you're doing!' I feel making a movie is the same way. The subject or the era doesn't matter, the most important is to know what I am doing. I know. Thank you!"
courtesy of the Hong Kong Film Critic Society
https://www.filmcritics.org.hk/node/3001